MACJ – A Buyer's Choice Home Inspections is a home / property inspection company having collaboration with A Buyer's Choice Home Inspections, USA (ABCHI), a leading home inspection company in the USA presently operating in 19 countries around the world meeting the huge demand for property inspections.  It has locations in Canada, United States, Chile, Czech Republic, Slovakia and New Zealand and now in India. ABCHI is rapidly expanding throughout United States, Canada and worldwide, on a path to become the world's largest home inspection company.
A Partnership Pioneering Professional Home Inspections Services in India
MACJ – ABCHI Partnership
Agreement signed with ABCHI, USA for the all India master franchise.
ABCHI, USA invests 10% equity in legal entity owning all India master franchise.
Pan India presence.
All India expansion through the franchise route.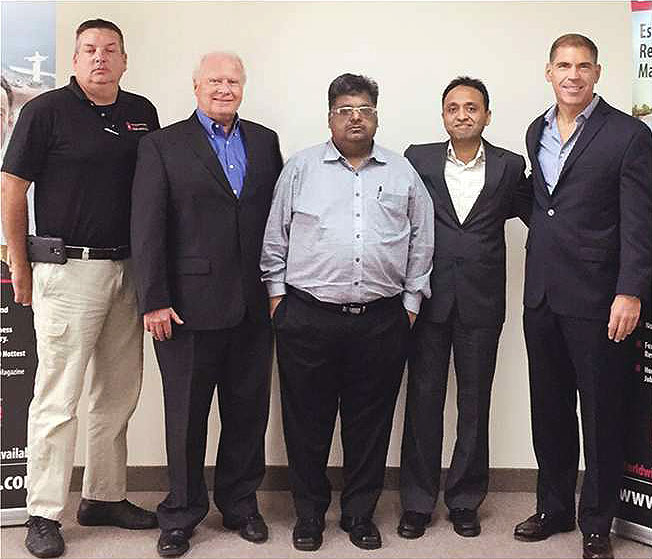 Signing of the ABCHI - MACJ agreement in Fort Lauderdale, USA in October 2015. Mr. Bill Redfern is on the extreme right.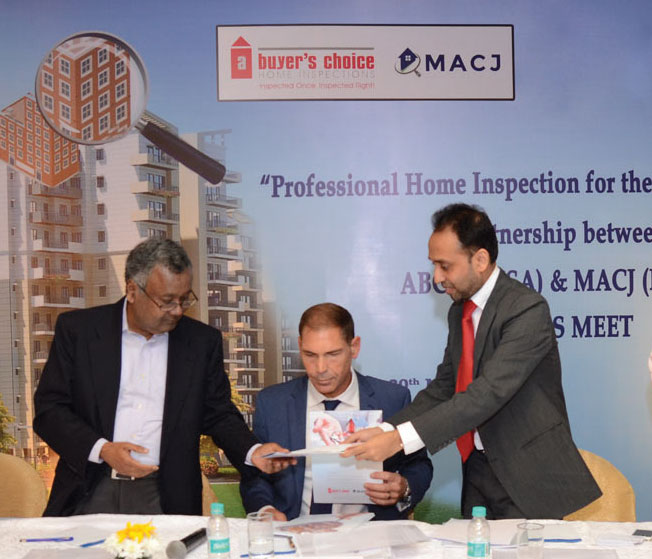 From Left To Right: Mr. Ravindra Chamaria (Infinity Group), Mr. Bill Redfern (Global CEO, ABCHI USA), Mr. Mahendra Sureka (CEO, MACJ India)