Most of us are blessed with sprawling spaces. Cramped up spaces not only literally makes the space look tiny but psychologically also it clogs one's mind. Imagine you are back from a hectic day at office. You enter your den / home and slump onto a couch. What do you want to feel? Peace, calm, relaxed, right? Rather what greets you is a space that is barking back at you! Accommodating everything in a little space is no mean feat. But that's Ok. We are no Harry Potter that we will wave our wand and your stipulated space will grow in size but yes, we do have some tricks up our sleeves. Open up your spaces by arsenal of illusions. The finish of your abode will set the tone for your entire home.
1. Mirror Mirror on the Wall – Mirrors give the illusion of a small space look larger. It reflects light which gives the impression that the space is larger than it actually is. Based on budget, one can go for mirrored furniture or a single large mirror or mirrored paneled cabinets or closet fronts.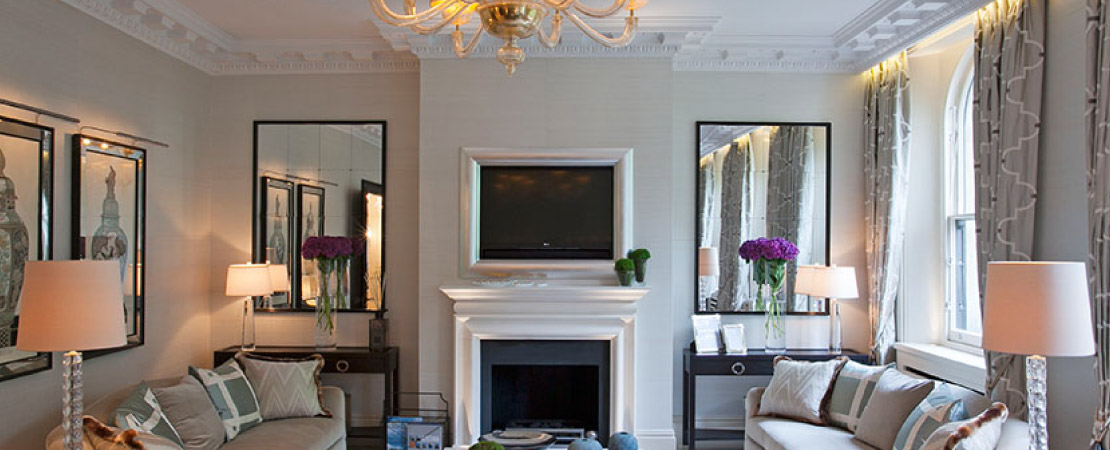 2. Transparent Materials – In vogue, materials like Lucite or age old favourite Glass, take up less visual space in a room. Use materials as in glass coffee table, acrylic chair or Lucite chairs. These prevent from obstructing one's views when one looks around and gives a fluid spacious view.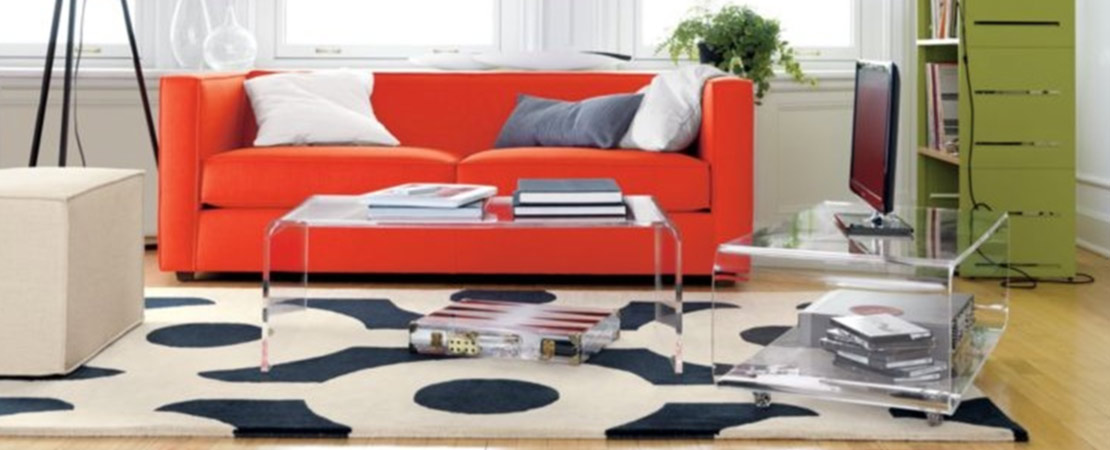 3. Magic of Colours – Use of a monochrome colour generate the illusion of space and adds visual drama to your space.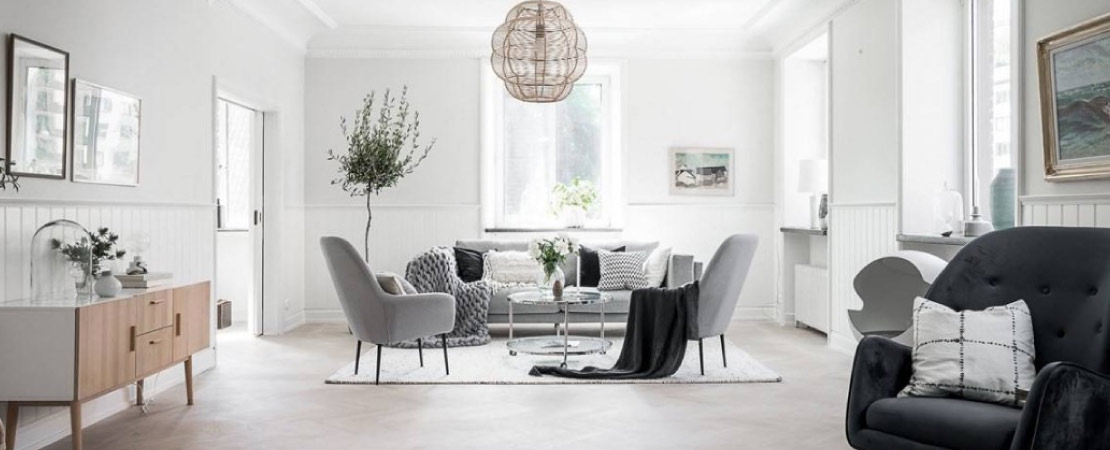 4. Statement Piece – Instead of using multiple small pieces, experiment with one or maximum two statement pieces. Your little room will feel more expansive and will give a great visual impact if you hung a large wall painting.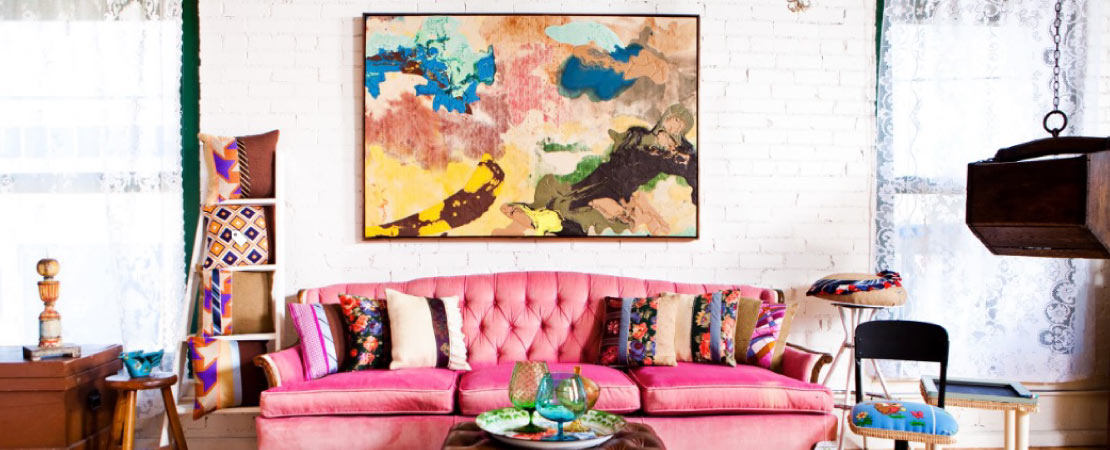 5. Low Height Furniture – A big fat furniture is a surefire way to give you that confined look and vibes and will make you realize again and again that you have limited, insufficient space. Go for some low height furniture. This will keep the sightline of your look lower, and make your ceilings appear much taller.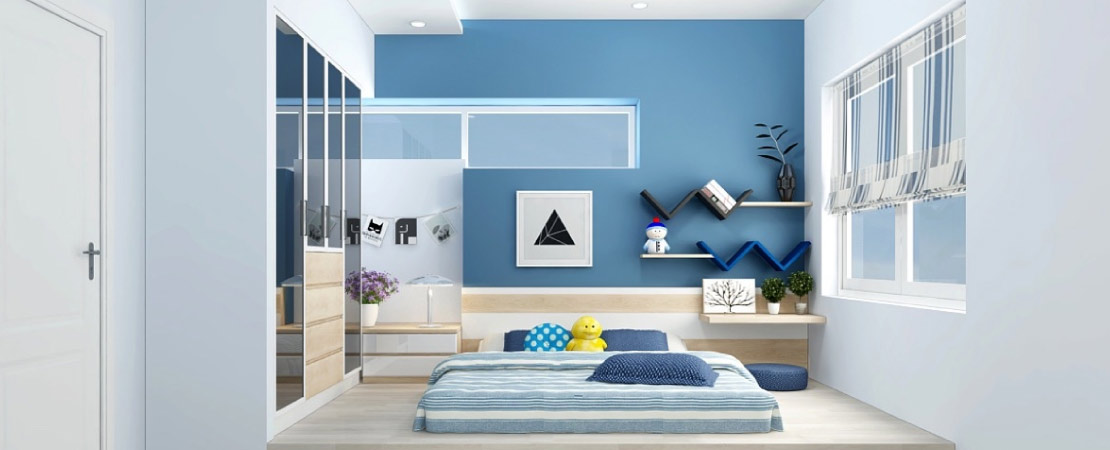 6. Hang Curtain Rods High Up – This is such a cool way to give an illusion of high ceilings and considerable vertical height. It makes a huge difference to your space. If you are putting up curtain rods on window, install them close to the ceiling, this will make the wall look longer and the ceiling will look much higher.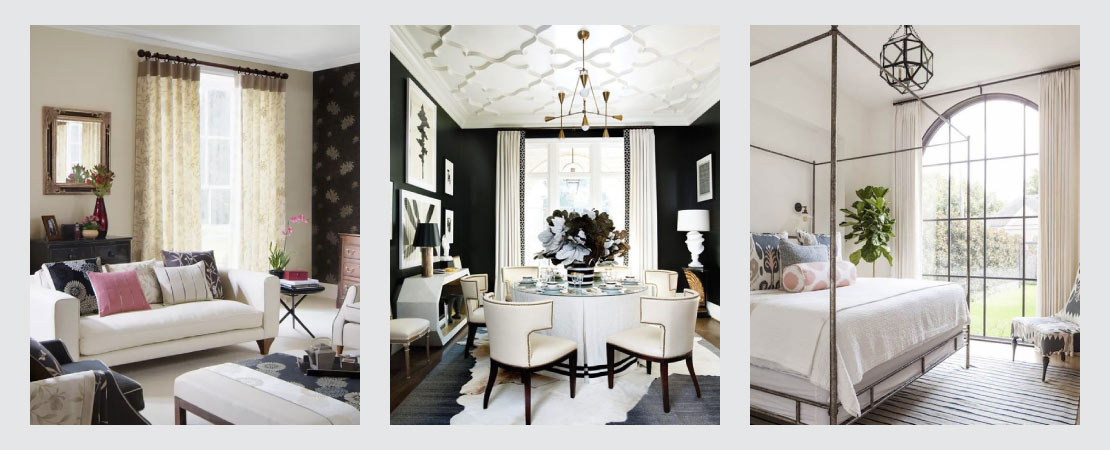 7. Unified flooring – Do not break up your floor texture by using different types in different areas. If you maintain a solid continuous flooring, it will project a vibe of a longer room. Using vinyl, linoleum or tile would be a better choice for bathrooms but in the rest of the area use one type of material with one look. So unified flooring will aid in creating a sense of flow and a seamless finish.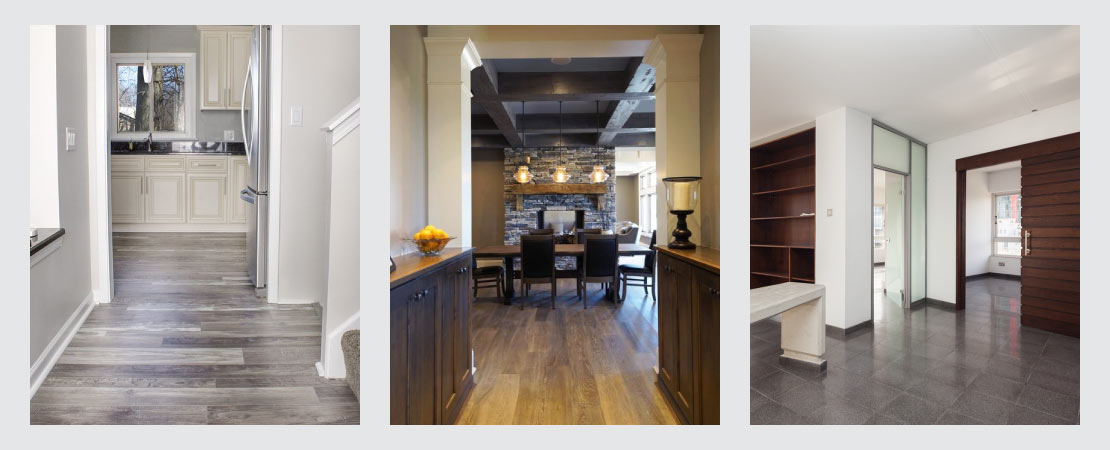 8. And then there was Light – According to research, our sense of sight overpowers our other senses. Light up your space with either natural or artificial lighting. Light will create wonders in creating bolder and brighter vibes. Light is an effective way to enlarge any interior space and enhances the aesthetic quality of the items. And remember light plays a pivotal role on your mood.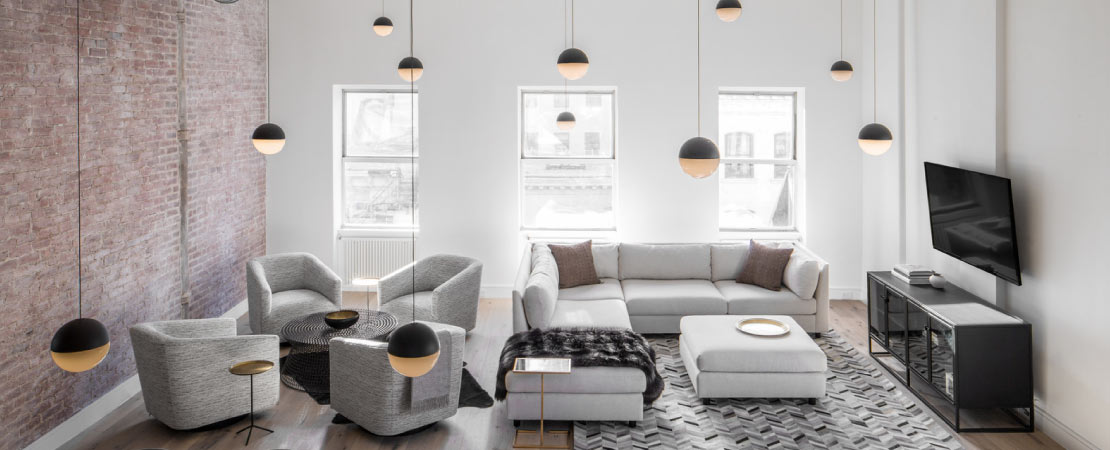 9. Smart Storage – Using proper storage for specific items and keeping them in an organized way is a perfect way to ensure an organized and neat look to your space. Also it helps to transform your décor from an overbearing clutter to a spacious one.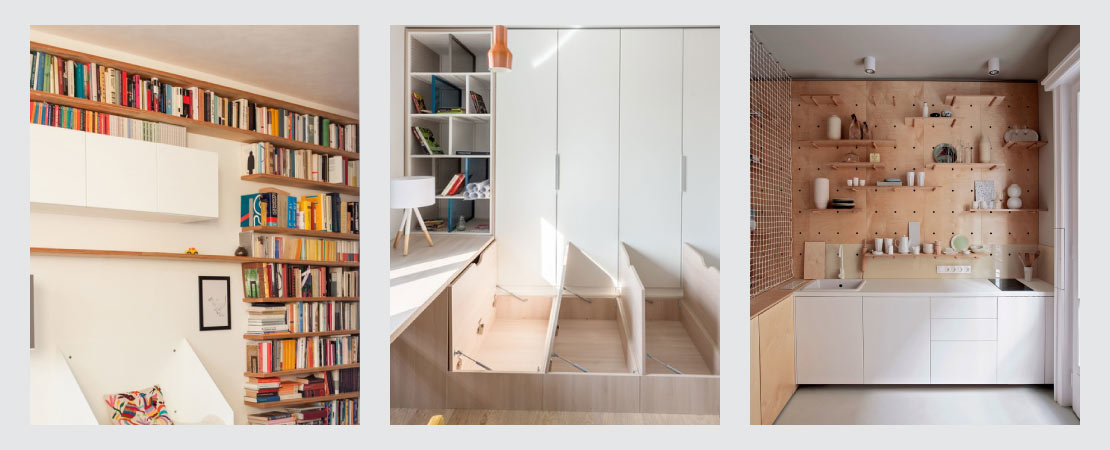 10. De-clutter – De-clutter relentlessly if you live in a small space. If you haven't used something in a year and you very well know that you will not use it in future please get rid of it. We tend to keep many things out of sentimental value. And after few months or a year, our place gets congested with useless items. Hence, we suggest indulge in spring cleaning every now and then…even if it's not Spring.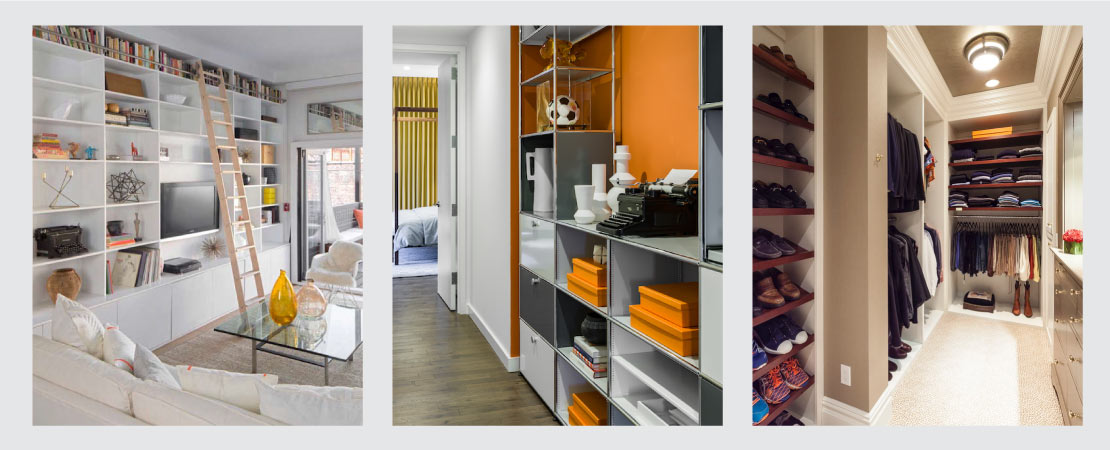 11. Foldable Furniture – Use foldable furniture so that you can stack it away when not required.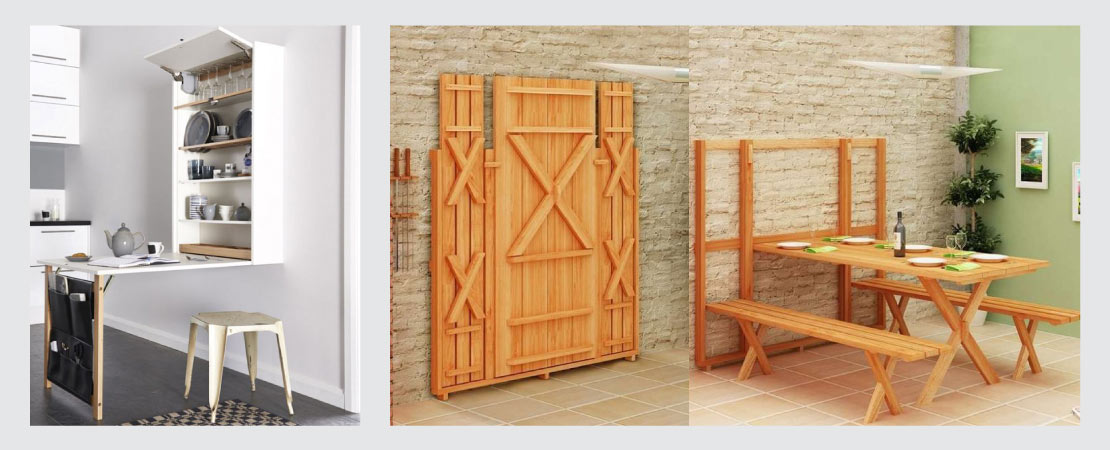 12. Sample floorboards – Before finalizing your flooring, bring some floorboards home for trials.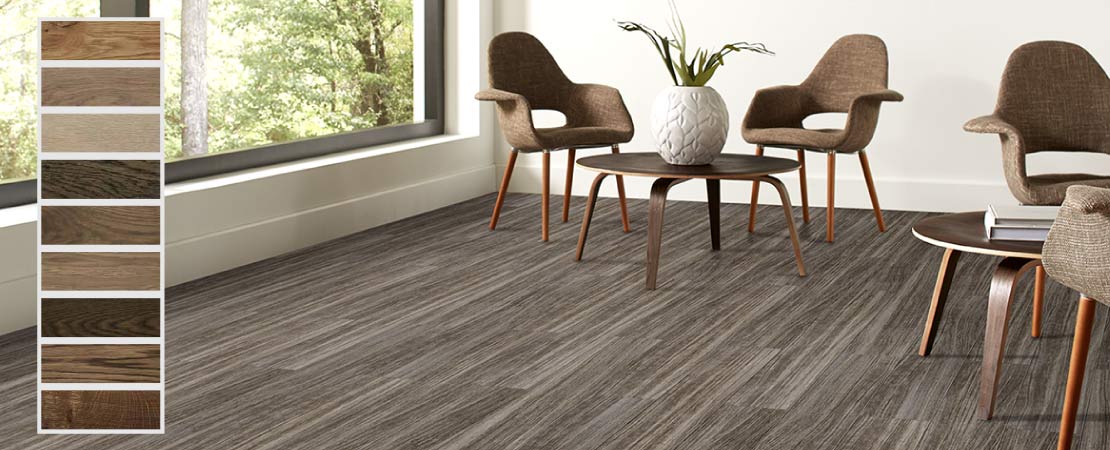 These user and pocket friendly solutions are certain ways to make your place feel more spacious. It will also help in creating a visual harmony to your area. So what are you waiting for? Don't stay slouched in your couch, get up and get going…
About MACJ – A Buyer's Choice Home Inspections We have pioneered Professional Home Inspection Services Industry in India in collaboration with an American MNC present in 19 countries.
We do health & safety inspections of properties (new / old / heritage)
We inspect of all properties – homes, offices, schools, shopping malls, retail, warehouses, etc
We ensure Long, Safe & Healthy Life of your Dream Homes
Scope of our services include
Professional Home Inspection Services
Damp / Seepage / Leakage / Moisture Inspections
Electrical & Safety Inspections
Home Maintenance / Home Renovation / Improvement Inspections
Construction Finishing / Pre-delivery Inspections for Builders
Milestones achieved
Over 1,000 inspections done in last 2 years
PAN India presence – Kolkata (HO), Mumbai, Pune, Gurgaon, Chennai, Kohima, Goa
Trained & experienced team
Latest tools & technology (Thermal Imaging)
Our service benefits Home Owners / Buyers, Builders / Developers, Home Sellers, Real Estate Brokers, Interior Designers, Architects, GOI / State Governments resulting in the growth and wealth maximization of all the stakeholders.
Connect to us at