Window panel and frame cleaning
Take care of Windows Tracks & rollers
Lubricate the hardware components
Weeping system maintenance
Check the condition of Sealant
Check the Weather-stripping
Replace Cracked Window glass
A home can never be considered complete without the presence of windows. When you think about your house-care routine, do not overlook window maintenance. It is an important measure that will keep your windows in good condition or shape and extend their longevity. Like nearly any part of the home, windows need care and regular maintenance to function at full capacity. Maintaining window frames is relatively easy and if done regularly, can increase their lifespan and save your money in the long term.
As we already discussed in our previous Blog on Door maintenance, windows are very important element for efficiency, security and appeal of your home. Apart from this, Windows provide our homes with light, warmth, and ventilation. Performing proper maintenance will make your windows perform better, last longer, and look more appealing.
Windows are of various types and also available in different materials like aluminium, UPVC, wooden etc. You would have observed commonly used ones in India are aluminium and UPVC.  We would cover the maintenance and care tips related to aluminium sliding windows and aluminium casement windows in this blog.
Have a look at some effective tips related to window maintenance: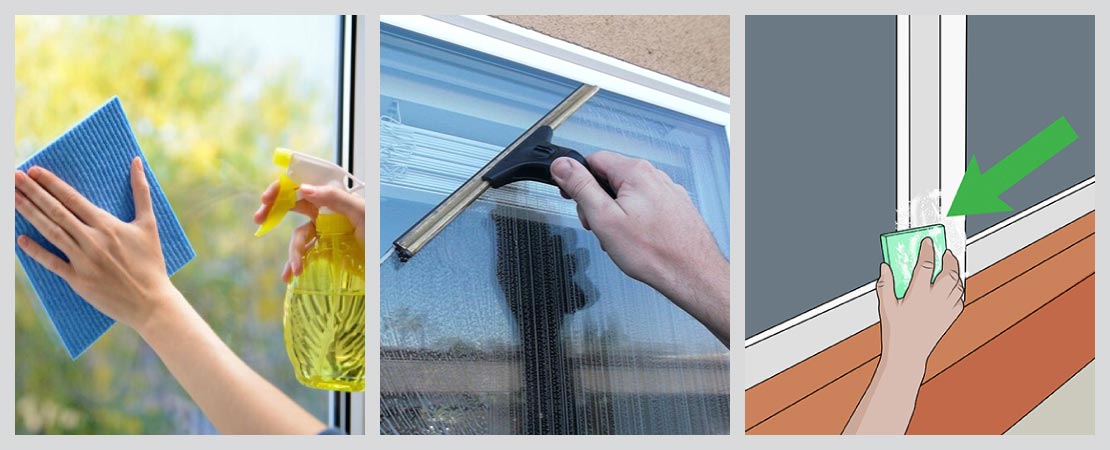 1. Window panel and frame cleaning
Proper maintenance of your windows start with cleaning. One of the first things to keep in mind is windows are directly impacted by the environment, both interior and exterior. Hence they require cleaning for their maintenance.
Cleanse the frames regularly with a solution of lukewarm water and mild detergent using a sponge or cloth and with a window glass cleaning brush. After cleaning, dry with a soft cloth to remove all moisture from gaskets and frames to avoid any deterioration.
Additional tip related to cleaning: For both internal and external cleaning never use an abrasive product.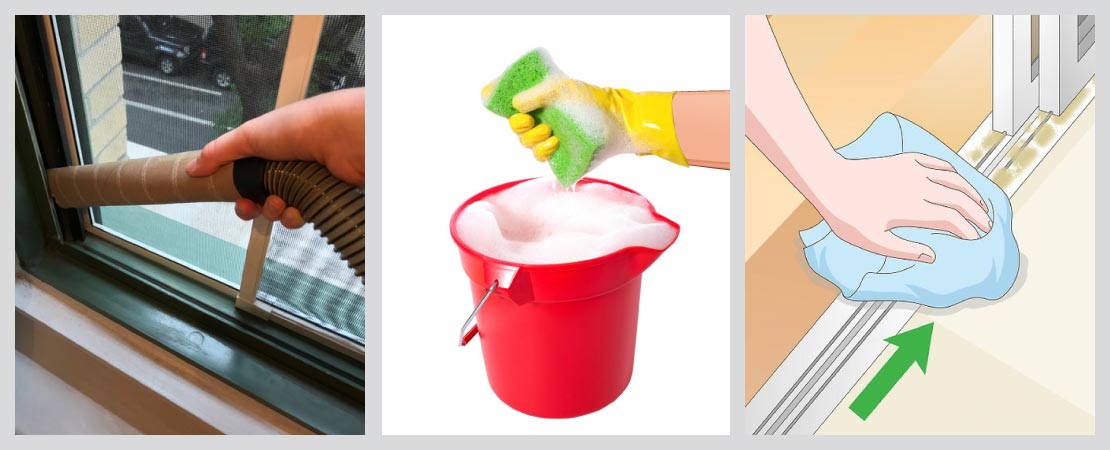 2. Take care of Windows Tracks & rollers
Along with cleaning the window panels, you also need to clean out the tracks on the frame. This step is also important. The window track area is prone to dirt, debris, spider webs, and moisture build-up.
On sliding windows, tracks should be vacuumed thoroughly to remove debris & dirt to ensure smooth operation. Clean with sponge, mild soap and water if necessary. Using an appropriate cleanser or clean water will remove the unwanted and keep the window tracks in good health. Rinse and wipe dry completely. Apply grease if metallic rollers are used as per condition for smooth movement/operation.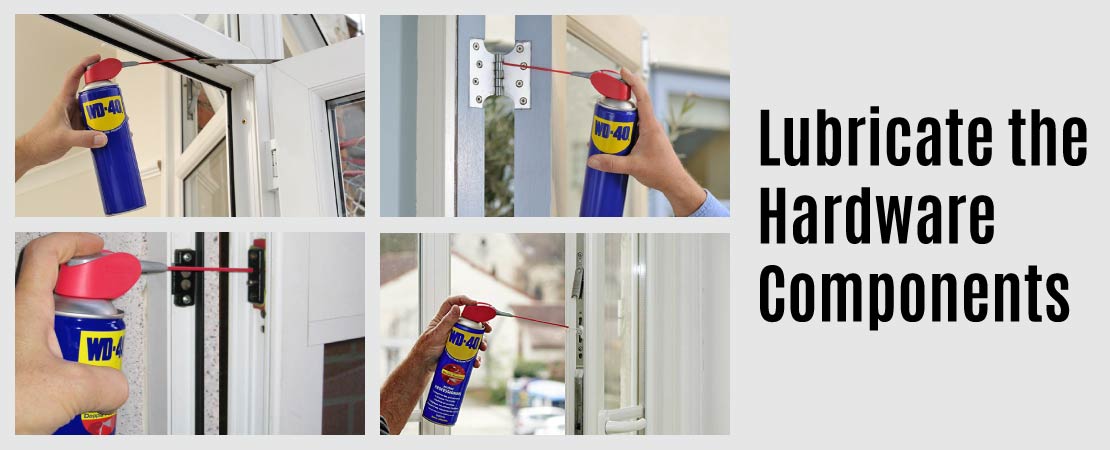 3. Lubricate the hardware components
In casement windows or other type which is having hinges, handles, locks and other accessories, needs to be lubricated for its smooth functioning. You can use WD 401 or equivalent for lubricating above mentioned hardware components.  In addition to this, do check that there are no loose fitting screws of hinges, handles, etc. If there are loose screws, tighten them for longer usage.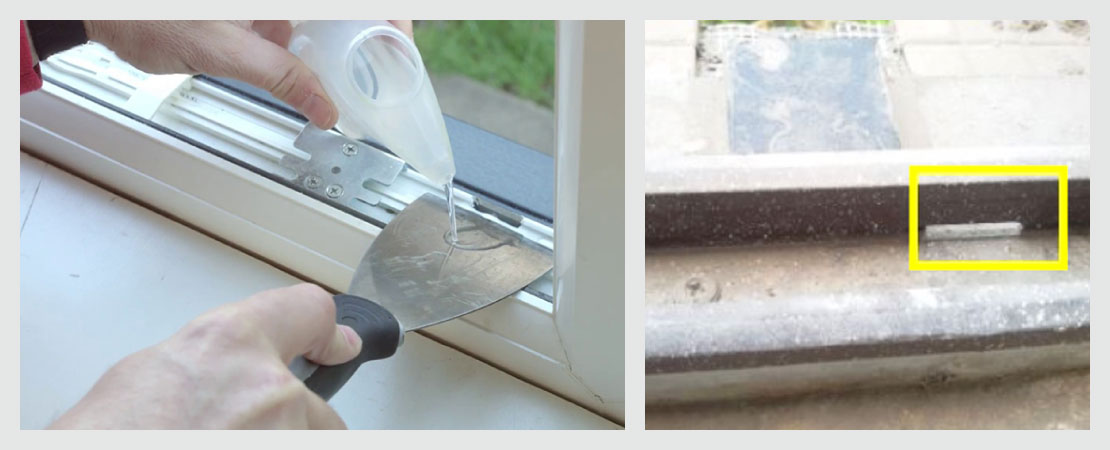 4. Weeping system maintenance
Check for weep holes blockage by pouring a small amount of water (nearly 1 cup) into interior sill track. If water drains out from the exterior weep holes, the weep system is clear. If weep holes are blocked, insert a thin wire into the weep holes and repeat the test until the blockage is cleared.
Additional tip related to position of weep holes: Weep hole in window to be provided on the vertical surface of bottom channel. If weep hole is provided on horizontal surface of bottom channel in sliding window, can create moisture problems, to know more read our 3D knowledge series post.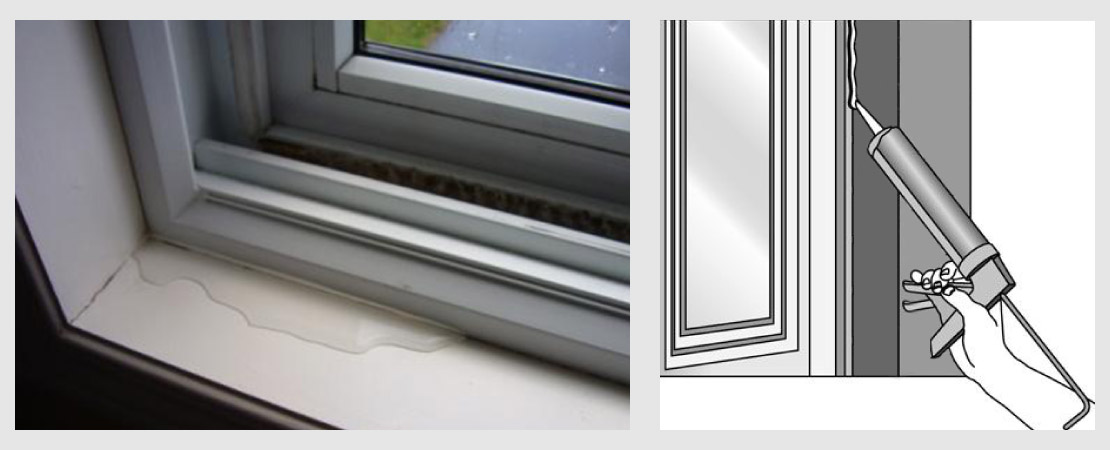 5. Check the condition of Sealant
Whenever you clean windows, include a thorough checking of the areas around window frame.  If there is gap around window frame or sealant is deteriorated, air seeping in and out of these gaps affects the energy efficiency of your home and also allows the moisture to enter inside the house which can cause severe damage in future. To understand this, you can read our 3D knowledge series post related to it.
Additional tip for sealing gaps around window frame in exterior area: For sealing gaps around window frame in exterior area – Exterior grade silicone sealant2 should be used as per manufacturer's specification. They are more resistant to external weather condition.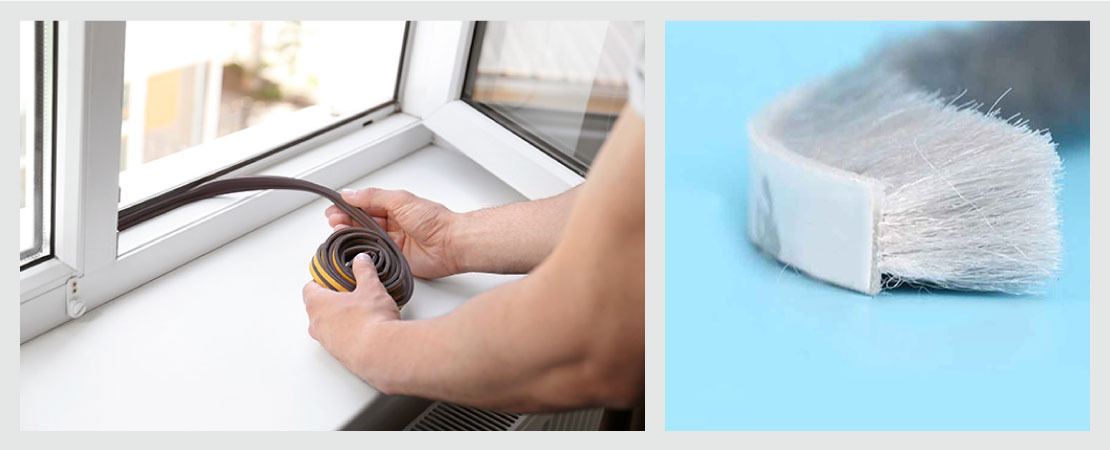 6. Check the Weather-stripping
Weather-strip3 or weather-stripping breaks down over time with usage. Cleaning the weather stripping on your windows can help to remove debris and helps to maintain it. If you notice that the weather stripping is worn out or deteriorated, you should replace them immediately. The weather stripping is important for preserving the energy efficiency of your windows and keeping moisture out.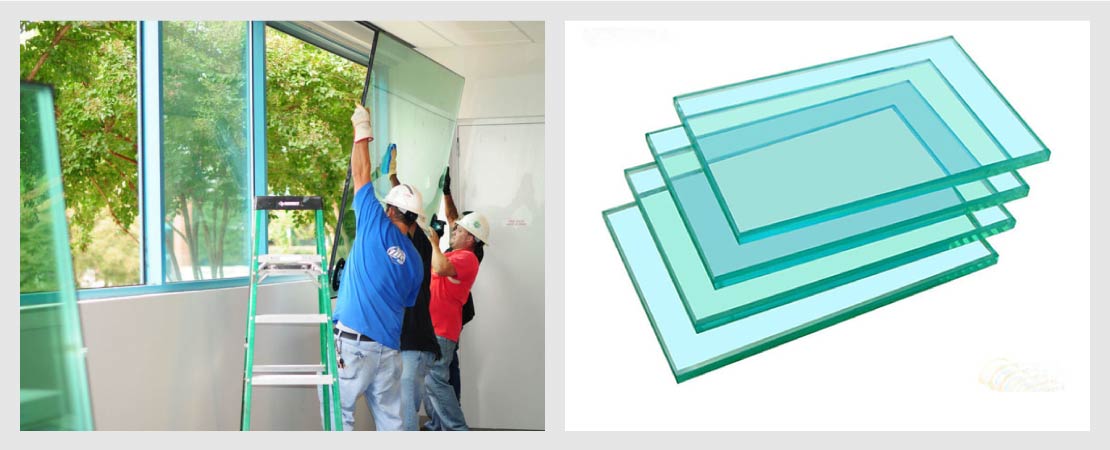 7. Replace Cracked window glass
Cracked window glass can allow air seepage into and out of your property. These leaks have a direct effect on wasted energy that results in an increase in your monthly utility bill. So it is important to replace them depending on condition.
Additional Tip:  Safety glass4 are more preferable to be used for windows in home as they are less likely to break or less likely to pose a threat when broken.
If you want to know about UPVC window repair & maintenance tips, you can read an article by Home Advice Guide5.
Conclusion
Regular window maintenance will keep your home looking good and will help you save on energy costs and from moisture intrusion. Well-maintained windows enhance the security and appearance of your home. Hopefully these tips will help you in maintaining your windows.