Bathrooms are among the most multi-utilitarian places in a property. From brushing your teeth to shaving, bathing to many kinds of grooming, the bathroom is your private space where you need to be comfortable, as you would have to use the bathroom multiple times a day and night.
You certainly don't want to be welcomed by some foul or bad odour or unhygienic condition when you enter the bathroom. Firstly, it is just unpleasant. Secondly, it is a sign that something is not right or is perhaps something wrong.
Bathrooms are likely to have a bad odour, especially the ones that have attached toilets, drain blockage or damp terraces. Bathroom odours are a common source of embarrassment. When your bathroom stinks like a trash corner, it can be an embarrassing moment when some guests come to your place. Many of us may notice a musty, foul smell in our bathroom due to poor cleaning techniques.
You would certainly want to cover up the bad smell or stinks made by toilet use in the bathroom. A smelly bathroom is not only unpleasant in a cosmetic sense but it is also unhealthy. You have no way of knowing what kind of elements are in the bathroom air, causing that smell, and it is not healthy to breathe in that air. So Don't ignore the bad smell in your bathroom.
Let's have a look at 8 ultimate tips that will help remove bad odour in the bathroom and keep it clean.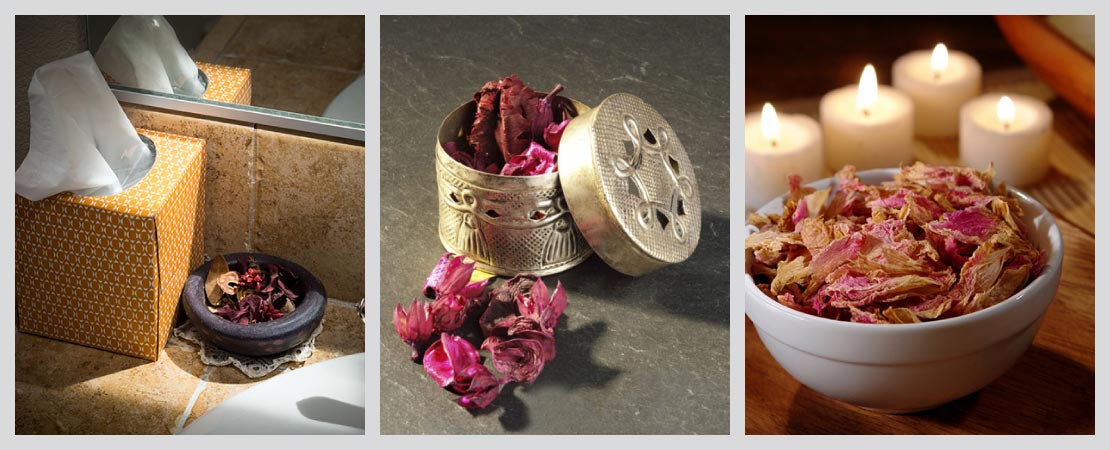 1. Use Potpourri Can
Potpourri is an effective way to remove bad smell in the bathroom. Different types of potpourri can be used. You can stack them behind your toilet seat or on the top of the window sill. You can conceal the damp odour by placing potpourri inside your cabinet or any place as well. Additionally, Coffee bean pouch can also be used to effectively to veil the bad odour.You can use scented air fresheners and air purifier as well to eliminate bathroom odour.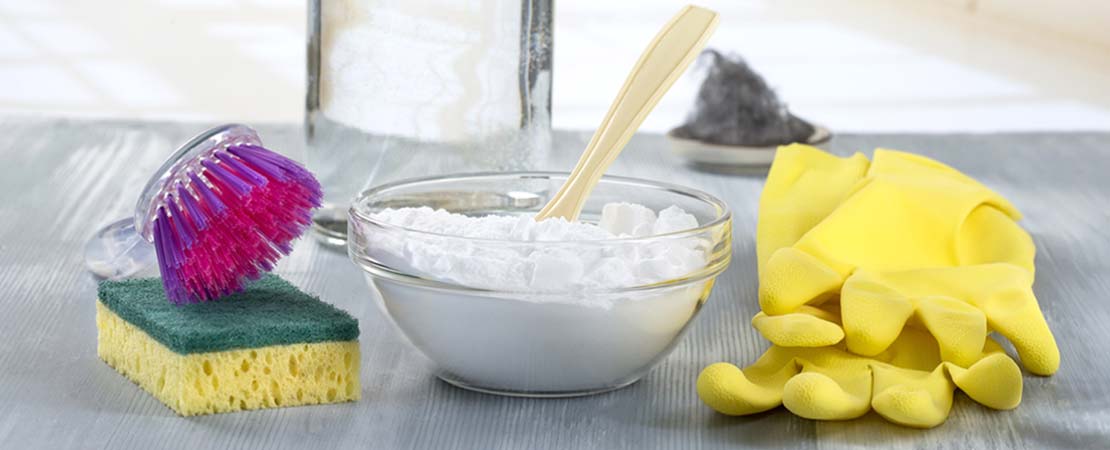 2. Place Baking Soda to remove bad smell
Place a 50-gram Baking soda packet on the shelf to remove bad smell or odour in the bathroom. It is a type of substance that absorbs moisture from the air and neutralizes the odour.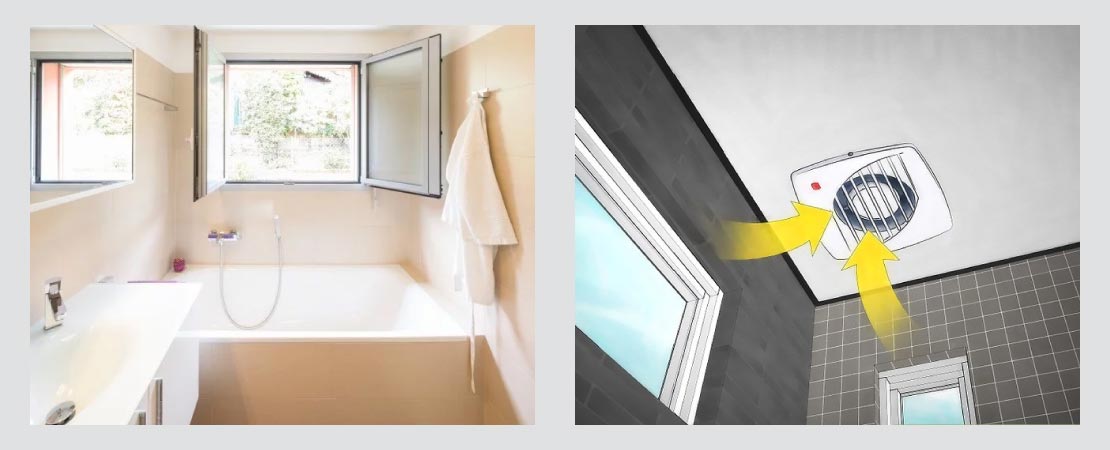 3. Maintain proper ventilation in your bathroom
If you want to cover up the embarrassing odour, proper ventilation is a key. Simple air flow can help reduce the bad smell. Getting fresh air moving in and out of your bathroom makes a big difference in how much it smells or not. Use of exhaust fans or windows can be used for proper ventilation. A dehumidifier is another option if your bathroom is especially humid.
Don't just ventilate after using the toilet. Turn on the fan or open a window after a shower as well. The moist air from a hot shower can cause mildew to build up, resulting in a musty smelling bathroom. The issues resulting from excess moisture in the air or a high level of relative humidity range from the residents' health to the structural integrity of the area. You can also read an article of Home guides on 'How to Ventilate Bathrooms' (www.homeguides.sfgate.com/ventilate-bathrooms-61301.html)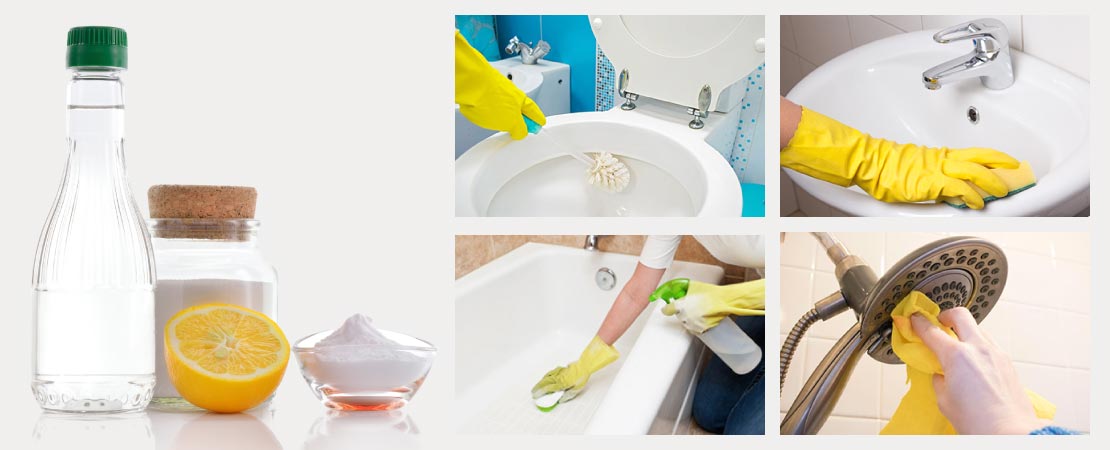 4. Clean the bathroom components regularly
Simply cleaning the bathroom on a regular basis can help with odour. You should do a routine cleaning of the bathroom once a week. Clean the toilet bowl, lid, and the sides of the toilet. Clean the bathtub and shower, as well as the sink. You can use some specific cleaning products or an all-purpose bathroom cleaner or a mixture of baking soda, lemon juice, and vinegar. These products are often effective at reducing odour.
For making mixture – Firstly make a paste of lemon juice and baking soda in equal parts till consistency. Secondly, spread prepared paste along the bottom of the toilet and the toilet seat using a damp rag. Leave it for 10 to 15 minutes. Thirdly place some vinegar in a spray bottle. After 10 or 15 minutes, spray the vinegar along the area where the paste is applied. Leave for a moment to fizzle it and then wipe off using your rag.
Alternatively, you can use high-quality commercial products while cleaning. Look for products that are specifically designed to target odour and hygiene. It can help to know what kind of materials things like your sink, tub, and tiles are made out of, as certain cleaners may work best on certain surfaces.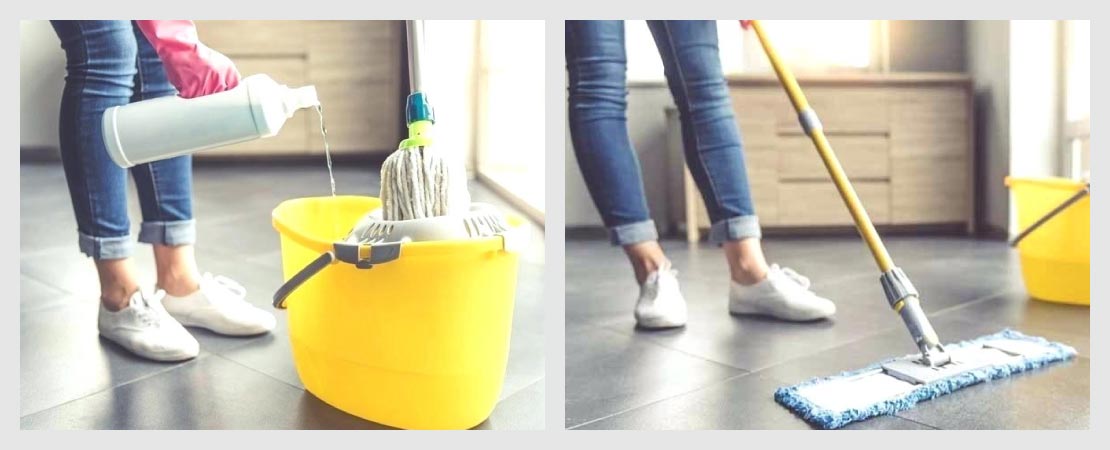 5. Sterilize the bathroom floor regularly
Sterilize the floor with disinfectants and cleansers. This will ensure that the bathroom is free from germs and microbes. Choose the disinfectants that have lavish odours like lavender, rose, etc. Regular cleaning bathroom floor prevents odour from building up and causing problems.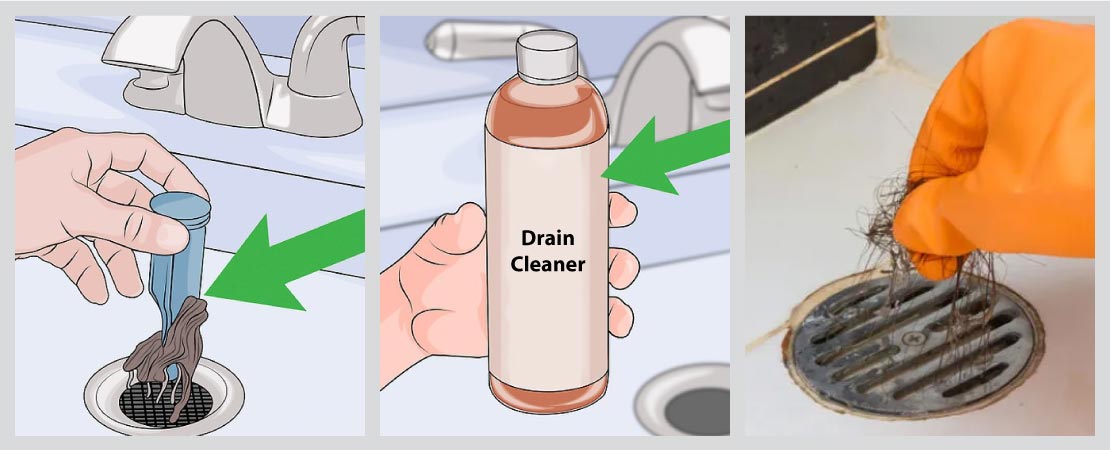 6. Clean out the drains
Clogs in drains are frequently the cause of bathroom odour. Hair, dead skins, wrappers and there could be thick soapy water or oil stains and other types of debris that generally get washed down the drain and clog your drains. Make sure to clean out drains if you notice water backflow frequently. Clogged drains are one of the major sources of bad smell or odour in the bathroom.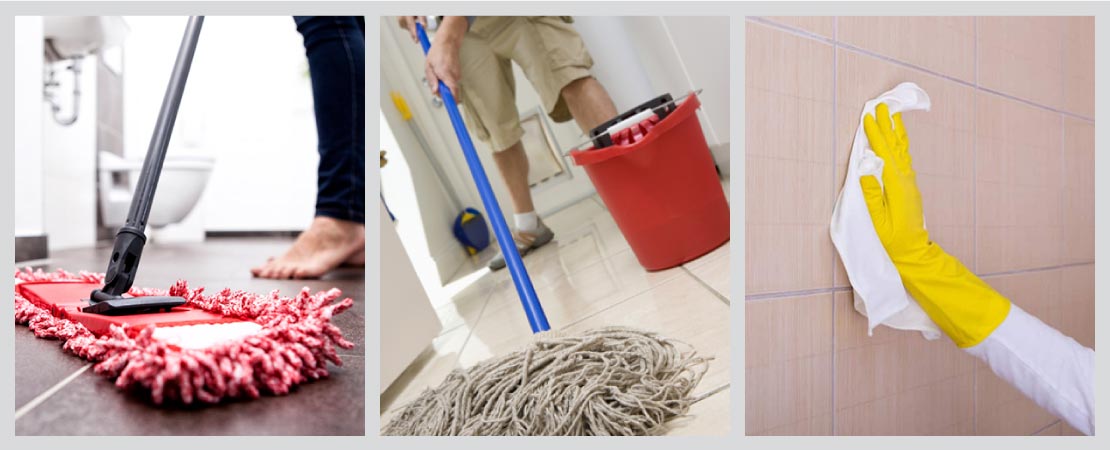 7. Keep the bathroom floors dry
We have already covered about cleaning the bathroom floors above. Most of us overlook the importance of a dry bathroom. The damp walls and floors can lead to accumulation of dust or dirt.They are some of the major sources of stinks in the bathroom, especially when they are left unattended for days. Sweep and mop away the floor regularly with a plastic broom. Use a soft cloth to wipe off the damp walls of the bathroom. We should keep the bathroom clean and dry.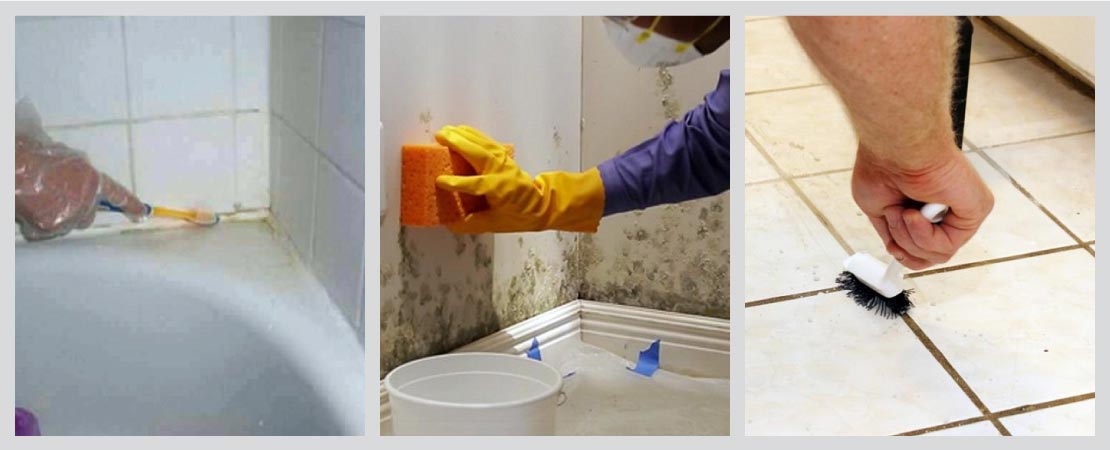 8. Watch for Mould and clean it
Mould is a common cause of bad odour in a bathroom. It can also be a health concern. While you may think spotting mould is easy, mould can often be difficult to analyse. It may be overlooked or mistaken for dirt. You may notice speckles of black along your bathroom ceiling, for example. If these marks resurface after cleaning and seem to expand, you may have a mould problem. If you want to know more on how to identify, remove and prevent the mould, you can read complete guide in this link https://www.tipsbulletin.com/how-to-get-rid-of-mold/. To clean up mould, there are some ways given in these link www.wikihow.com/Remove-Bathroom-Mold.
If you feel after following these 8 tips, bad odour is not getting removed from your bathroom and also it is getting smellier, there might be some other reason which is related to your plumbing lines – maybe there is cracked pipe or broken ones or any conceal leakage. You need to get your bathroom thoroughly inspected, to know if there is a problem with the pipes and the drains. It will help you to avoid Damp/ Seepage related issues in future if any concealed leakage or cracked pipe or any source of moisture is detected, you can go through our article to know about other causes, symptoms, potential future issues and solution related to Damp/ Seepage. Visit our page: www.macj-abuyerschoice.com/damp-seepage-assessment-with-solutions-through-thermal-imaging-technology.
Conclusion
Your bathroom is a place to rest and relax, not to be distracted by unpleasant smells. Majority of unpleasant bathroom smells grow stronger with time. If not taken care on time can create an unhygienic and unhealthy condition for the future. So it's important to take care of them as soon as you recognize it.