'The great benefit of owning your own property is the freedom to do home renovations or makeovers or remodelling the way you choose'
Home / Property Improvement is defined as the addition to or alteration, conversion, improvement, modernization, remodelling, makeover, repair or replacement of a property, flat, office, building or part of a building. So it can said that Home Improvement encompasses Renovation / Makeover / Remodelling.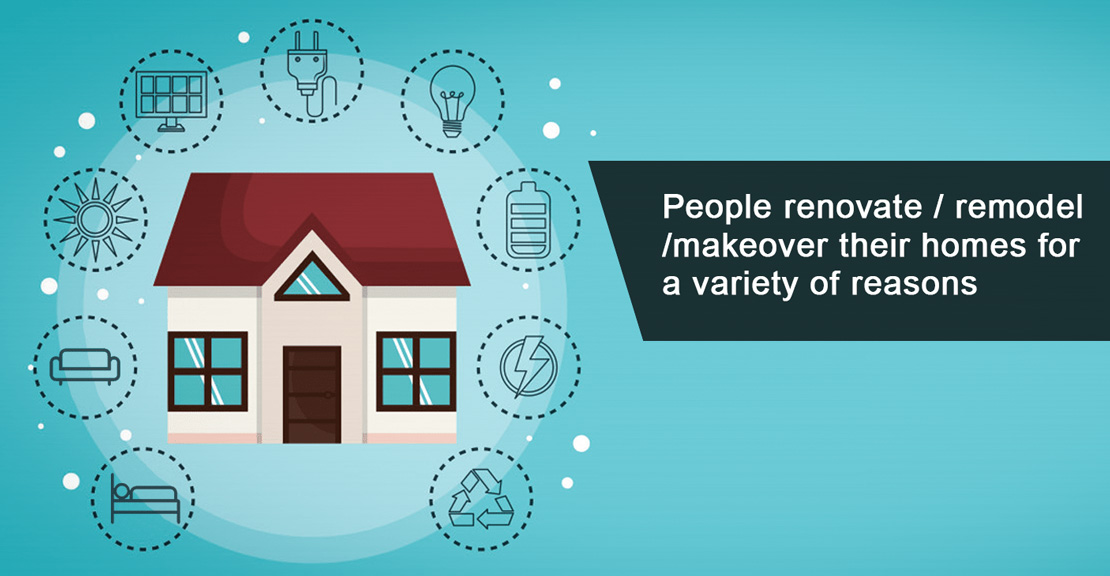 People renovate / remodel / makeover their homes for a variety of reasons:
Increase comfort or enjoyment of the home.
Fix a safety issue.
Improve the home's value – health and long life of the property.
Upgrade the home's function or updates your outdated home.
Increase the efficiency of the home.
Your home wants to dress up too.
Avoid the stress of buying a new home.
There are plenty of other reasons to renovate or remodel. The key point is to think about what you are aiming to achieve.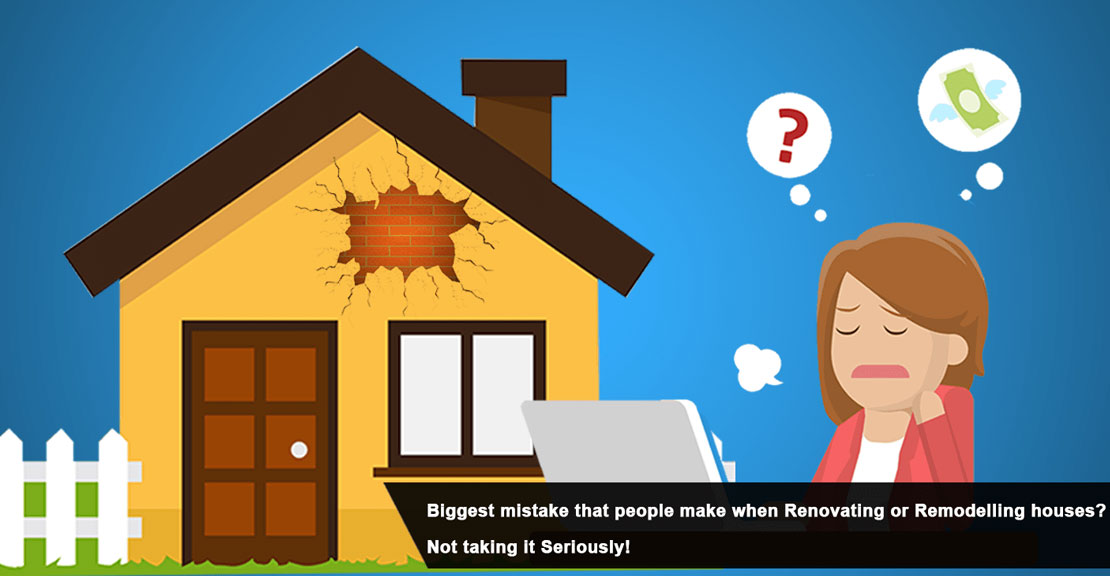 Biggest mistake that people make when Renovating or Remodelling houses? Not taking it Seriously!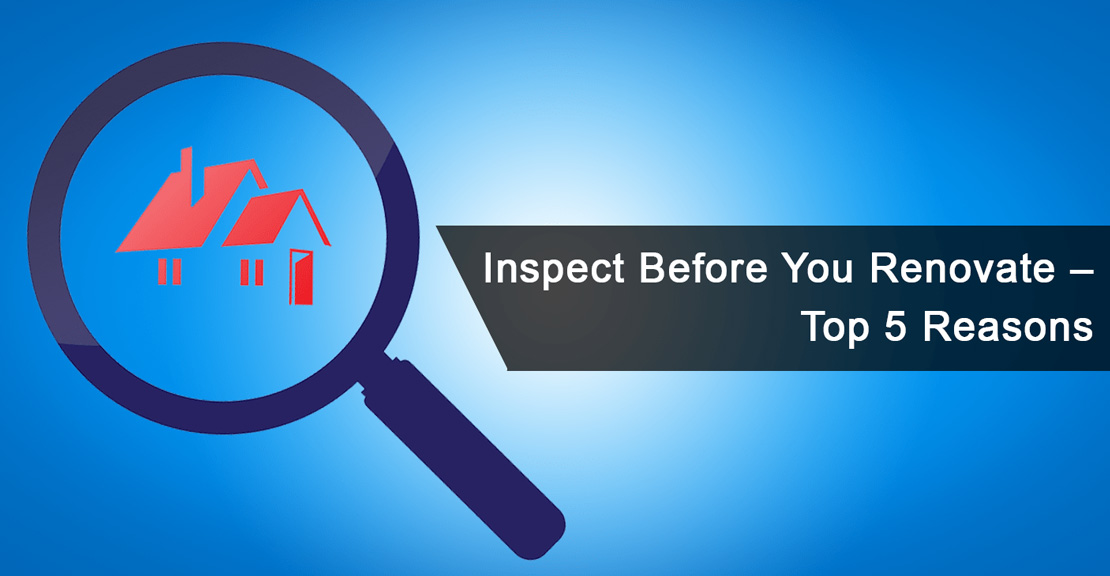 Inspect Before You Renovate – Top 5 Reasons
Home renovation or Home Remodelling is a big project, you should not take it lightly, but very seriously in order to maintain aesthetic decency, functional ease and of course to make each penny spent worthwhile. Do not renovate or remodel without having a Home Inspection done – Why do you ask? I will give you reasons which you cannot ignore and should not defy.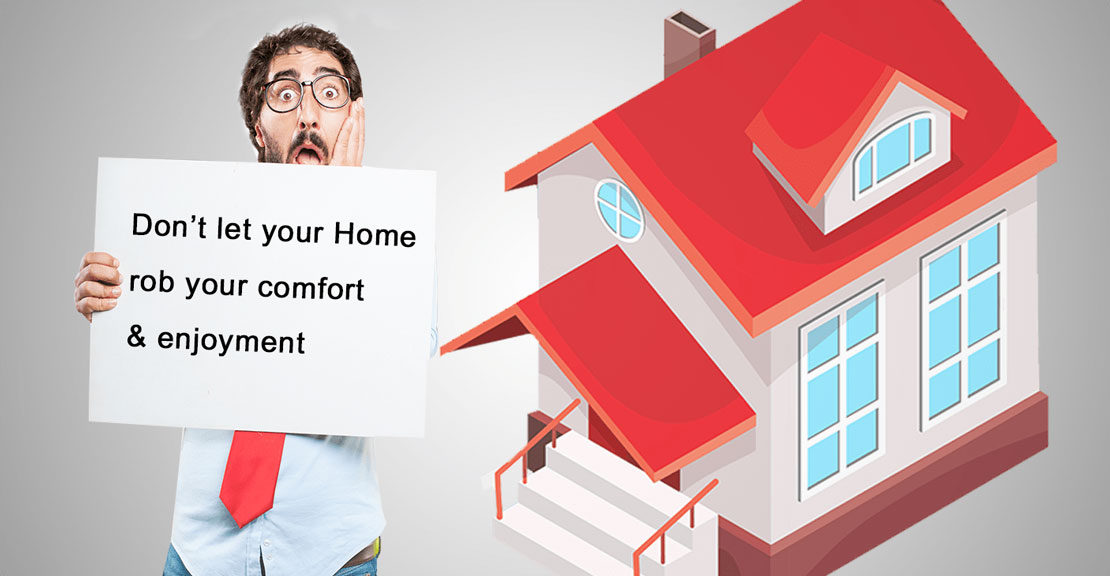 Don't let your Home rob your comfort & enjoyment
Have you been complaining about the comfort factor of your home for some time now? Would you like to make minor or major changes without knowing what's lurking behind the wall on which you are planning to fix a new trendy cabinet? Note down the things that have tarnished your comfort and put them in front of a Home Inspector so that again few years down the line your home doesn't rob you off your comfort.
Keep your home close and your wife closer
Are you waiting for the cracked sink to fall on your wife's newly manicured feet? I assume 'NO'. Fortunately the crack on the sink was visible to you. But there can be many such cracks on the wall, floor, ceiling etc. which are no way visible to you and are sure to pose dangerous threat if not taken care at the right time. Imagine even if a small chunk of ceiling falls on your wife…God bless you. So before you renovate, get a Home Inspection done to avoid such unforeseen situations.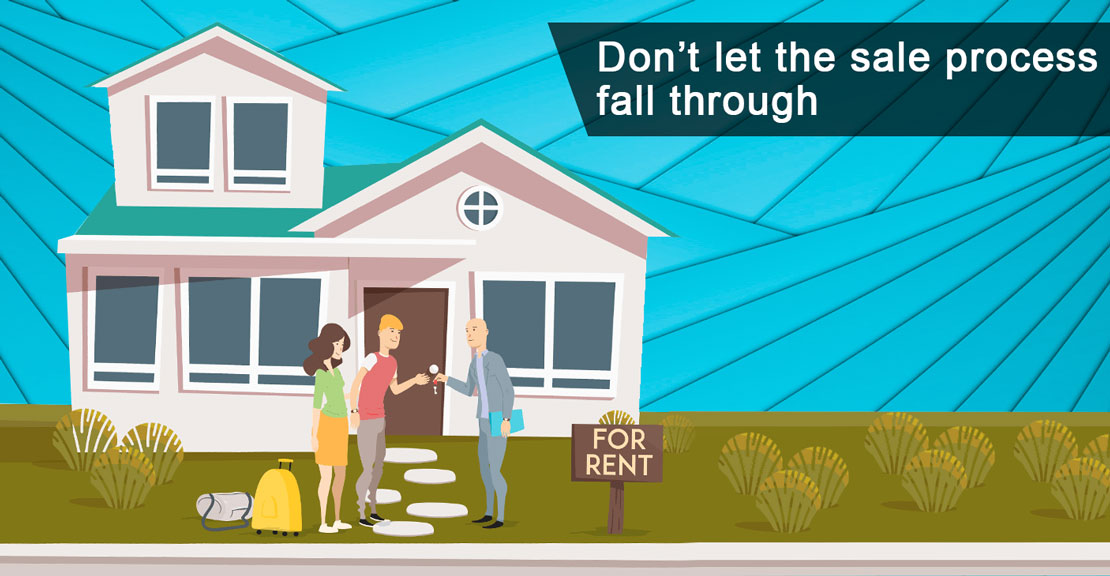 Don't let the sale process fall through
Put up a house for sale or rent that will be appealing to the buyers and tenants. Don't just cover that big damp in the living area with a new wall paper. The wall paper will pop up and then eventually flake off. You can run, you can hide but you cannot escape the buyers or tenants. If you want this mess, then you can continue playing hide & seek or else seek the expert advice of a Professional Home Inspector. They will tell you the necessary actions to be taken and you can remain stress free before and after sale.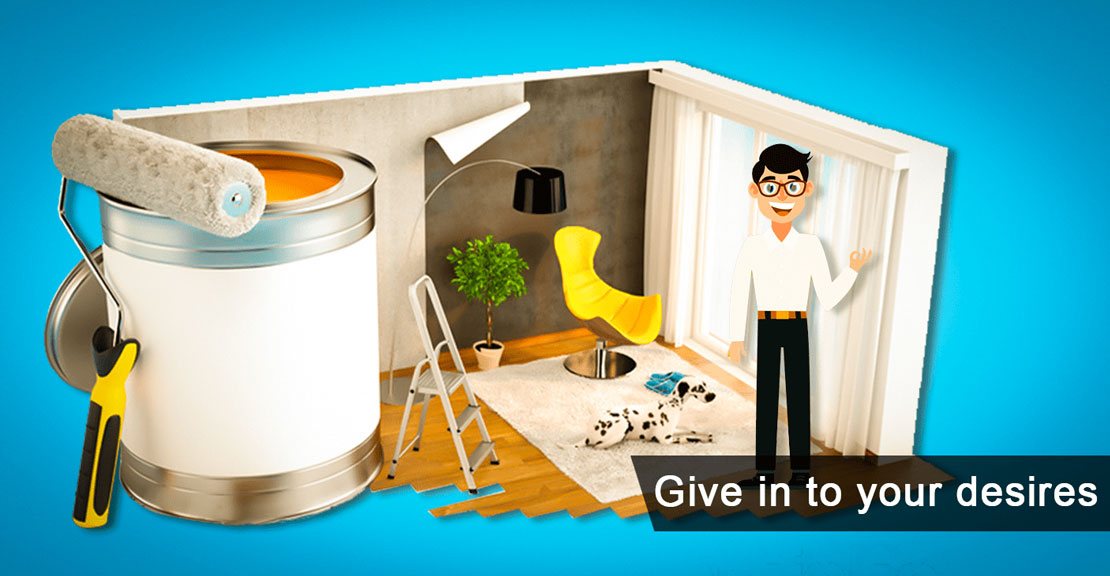 Give in to your desires
Craving for a man cave to hold parties reminiscent of old times? Or you want a new look and feel to your bathroom? Get a cool Interior Decorator to convert your dream into reality. They play a key role to create a functional and quality interior environment of homes and make home owners happy. Home Inspection will aid them in designing beautiful homes and make their dream homes come true. Home Inspection is an aid in interior design for ensuring longevity of the elements of a home.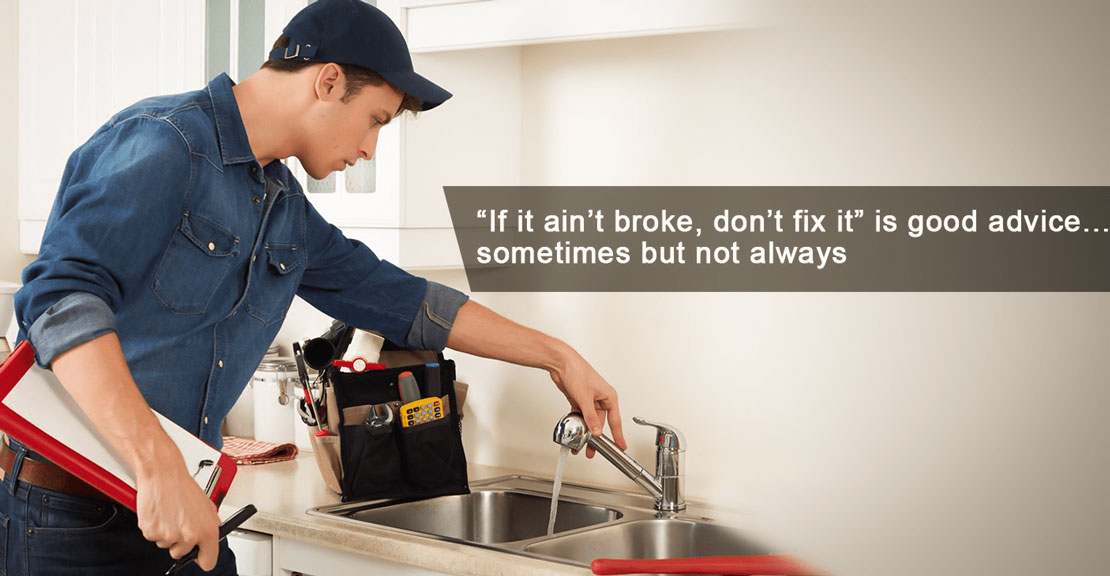 "If it ain't broke, don't fix it" is good advice… sometimes but not always – I know that there is only one tap that is giving you some trouble and you have taken a good decision by planning to change the entire plumbing system then what's the harm in taking a better decision by involving Home Doctors who will not only diagnose your plumbing system but also your electrical system and every other aspect and will provide you with a health report card of your home along with best solutions!
In remodels and renovations, the unknown is really the name of the game. But you can make the unknown known to you by engaging the experts – Your friendly neighbourhood Home Inspectors.