Remember Nana Patekar lip-syncing to the famous lines "Sardi, khasi na malaria hua?" Yes, sounds familiar during season change, doesn't it? A sudden fall in temperature and cool breeze from the north right after the rainy days makes you feel the change in the air. But it is the sneezes in the morning and viral fevers that let us know more prominently about the transition. Well, your home is no exception. While it doesn't have the chance to catch a cold, it does have risks of getting badly affected by the weather change. Be wise beforehand and prepare accordingly. Read on to know more about safeguarding your home.
Before we move on to what you should do to safeguard your house, let's have a quick look at what are the problems you should be aware of. Most of them you already know. Let us just double-check once.
Extreme heat during prolonged summer causes cracks to appear on your walls.
Months of monsoon invite damp, moisture intrusion, algal and fungal infestation in any random corner of your home where you were least expecting them.
Wooden doors and windows become enlarged as moisture swells them up during the rainy season. But when that ends, it is a pain to close them properly as the size has changed.
Winter intensifies condensation and any damp that you might not have noticed and turns it into a nightmare.
We're sure you have come across a lot of other issues which you never suspected could happen due to season change. However, now let's see what you can do to save your dearer-than-life home. Here are some useful home maintenance tips for forthcoming winter: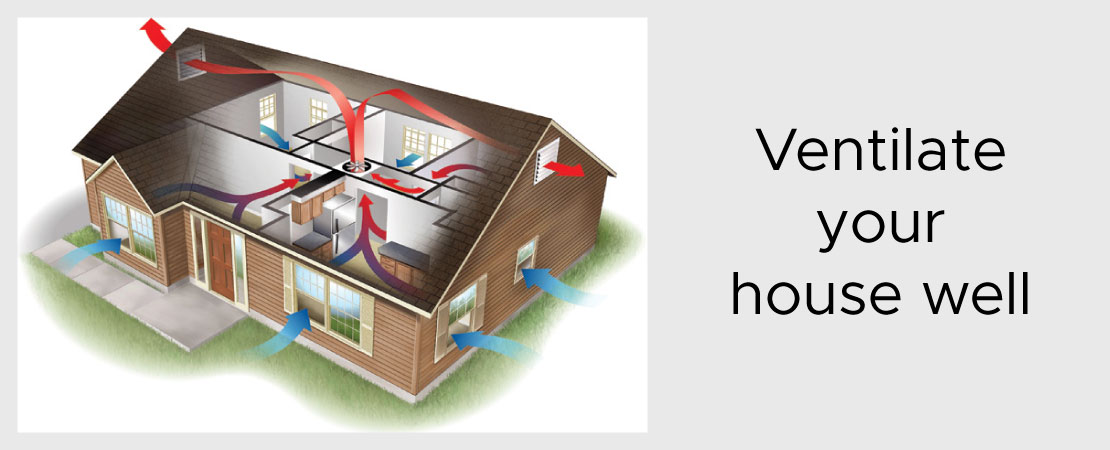 1. Ventilate your house well
Now that the monsoon has finally bid us farewell, let your house feel the warmth of the sun. Open the windows and doors and ventilate your house so that the indoor moisture content is lowered. This will also help any superficial dampness on your walls to dry and disappear. But be sure the damp spots aren't skin-deep (read wall-deep). To ensure, take professional help. Call for a home inspection team that will conduct a damp assessment and check all your plumbing lines and fixtures for leakage. Once you repair the identified faults, you are more than sorted.
To learn more about leakage inspection, read on.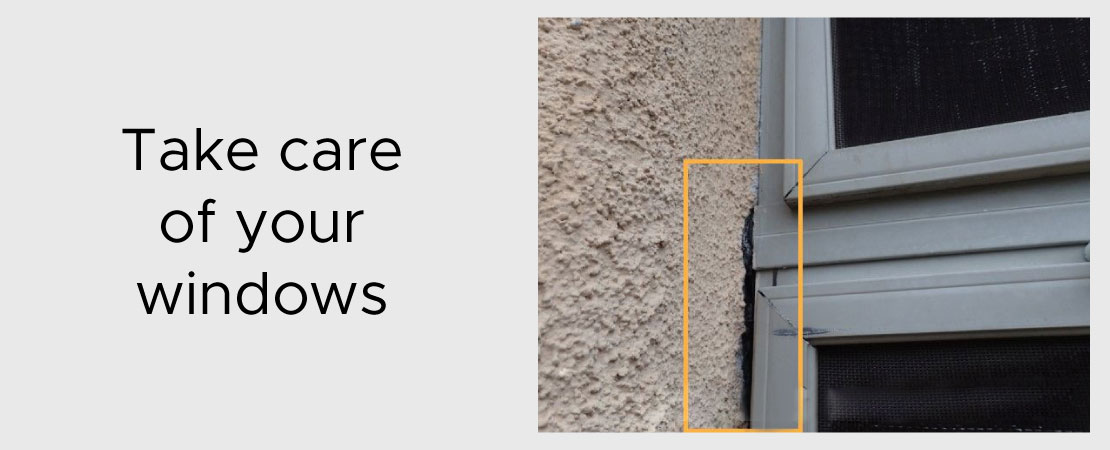 2. Take care of your windows
They are not there only to let you enjoy the outside scenery or allow light and air to pass. It is very important to check the condition of windows at regular intervals. See to it that there is no gap around the window frames. This will harm the window and the wall as well. Give extra care if you have wooden window frames. Try to dry them off after the splashes of rain have ceased. For metal frames, which are more common these days, replacing and reinstallation will be a better option. Also check the latches and tighten them if they are loose to make sure there is no gap between the windowpane(s) and frame.
Always check if there is a provision of drip mould in the window chhajja as it helps in stopping raindrops from coming in contact with the windows directly.
With glass windows, you should look for cracks very minutely. Even a hair-line crack can become a menace in later times. Broken glass offers little to none protection against the harsh environmental conditions brought about by season change.
Inspect your tracks and rollers regularly. Most houses and apartments are built with sliding windows. If your home is no exception, be careful about the tracks and rollers. Stormy air, dry sweeps of wind, etc can bring in dust, twigs, and dead insects with them and stock them on the roller channels. Clean them.
A small home decor tip for homeowners having glass windows: Replace your breezy curtains with blinds. They will help you ward off cold wind during the chilly winter nights.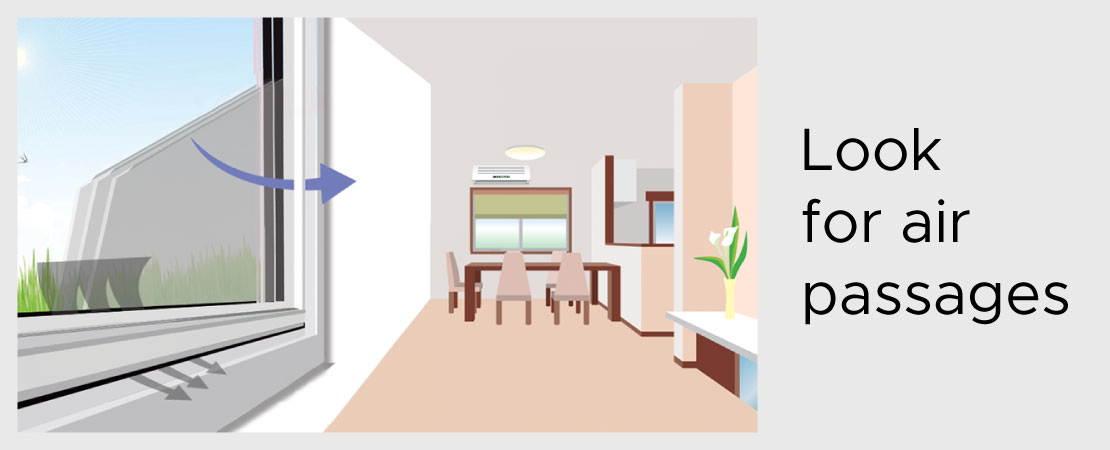 3. Look for air passages
A crack on the window glass, gap around the window and door frames, and window panes and doors not closing properly can create unwanted air passages. Cold air from outside will make its way inside on a wintry night thereby lowering the comfort level.
On a hot summer day, you often wonder why the AC cooling is not working but you hardly bother to check if there is a gap around the window and door frame. But before winter, you need to be careful about these things. Otherwise, you may end up creating health risks for your family.
You can always put your effort into mending these faults but if you are not experienced, it will be in vain. Before every season change check the entrance and exit points of air in and from your room. Correct the cracked portions or door frames to allow proper air circulation. Rely on home inspection teams for making your work easier. But make sure you do what they recommend!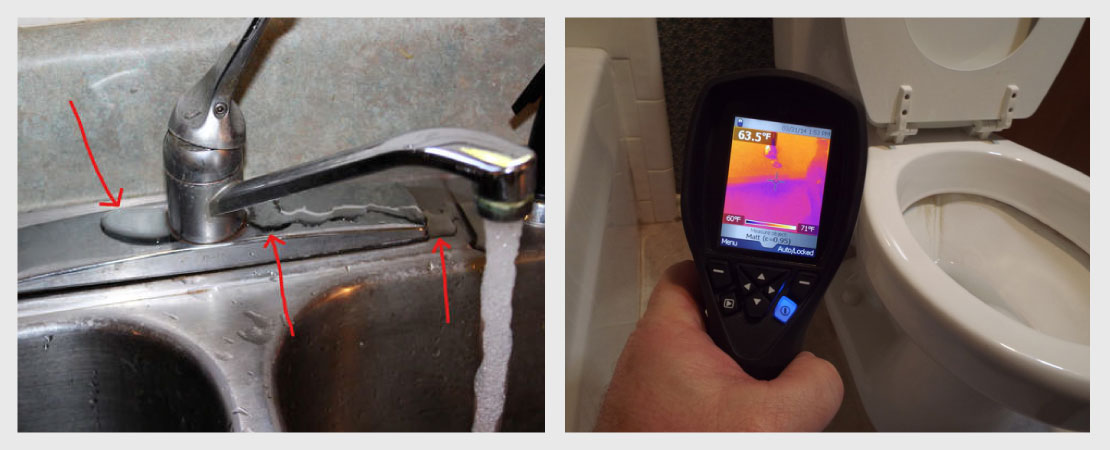 4. Leakage inspection
Being a tropical country, India has a lengthy monsoon season. While the rain is boon to many, it can bring ill fate to a home, especially if the house is made with poor quality materials or one is not regular with maintenance. Roof, ceiling, and floors can give way to seepage or leakage. A pre-existing crack you didn't care about will show how much it is capable of damaging your home. Never ever leave a crack or leakage unattended. Repair it whenever you come across one.
The leakage of water from the overhead tank is critical. It will not only cause wastage of drinking water but also make the adjacent areas completely slippery. A wet roof with an old or faulty waterproofing or gaps in the tile joints on the roof can also lead to seepage in ceilings. Repair them with immediate urgency or be ready to face the ordeal during winter.
If you find leakage in your walls it is best to treat it as soon as possible. You may want to plaster your walls and apply waterproof coatings1 to prevent water damage. Thanks to advance technologies, you now get paints with superior water-resistant properties. So,while deciding on a new shade for your walls, think of these paint varieties to add more protection to your walls.
Sometimes when you are unable to detect the source of dampness/ leakage. You can call professional who are expert in this job. Click here to know more.
5. Electrical inspection
It is of utmost importance to implement timely electrical inspection. When winter is slowly making its entry into our almanac, get ready for a surge in the electrical load. You will definitely start using geyser or immersion rods2. These are high electricity consuming products. So, you must perform a thorough electrical inspection to avoid any tripping incident in the electrical circuit. Once the usage starts, the appliances will give off one day, when you are probably in the middle of a bath! To save yourself the harassment, take timely precautions.
Before you call for an expert team for electrical inspection, do a few things yourself. Click here to get some excellent ideas on energy saving.
Conclusion
Safeguarding your home against all odds is a tedious job but you have to put your one hundred percent effort into it because after all, it is YOUR home we are talking about. It is your prized possession and you should be on high alert about it. Even a simple thing like making sure the latches of windows and doors are working fine can help your home withstand the harsh weather conditions. Be hands on in home maintenance.
Follow the advice of the experts, call for the home inspection and make your home secured against withering climate and fall in love with it all over again. All protected and safe, it will stand tall and unharmed even in the most challenging periods of changing seasons.