Power always brings with it responsibility, so use it well
Allow us to walk you through some of the common general requirements for home electrical systems or electrical code compliance for residential wirings. Many homeowners ignore the precautionary measures that must be undertaken when buying or selling a home. To understand the various electrical loopholes one must undertake an electrical inspection without fail. Home owners, buyers or sellers may consider electrical inspection to be burdensome but it is a necessity to identify any defects before they pose a serious hazard to human health and property alike.
Introduction on codes
In India IS (Indian Standard) codes is followed for wiring and electrical installation, the materials used must be ISI (Indian Standard Institute) certified & marked. Every home or building must adhere to these rules. The codes have been divided into massive sections, sub sections and clauses which have been made as well as modified with time and respect to different loads, usage, age and safety. Violation of codes is a punishable offence but the most important violation is bringing danger to life and property. Here we have listed some general codes that can be followed easily.
Cable – Cable is generally made of Aluminum or copper cables for main circuit. Flexible wires are used for internal wiring. The most important thing whether it may be cable or flexible wires is insulation which protects the wire or cable from wear and tear. PVC insulation as per IS code is must.
Distribution Box – Distribution box of any brand which is ISI certified may be used. Clear and permanent identification marks must be provided in all distribution boards and a residual current operated device or equally effective device must be installed for precaution against earth leakage or faults.
Wiring – Different wire gauge are available but use of minimum 1.5 sq mm wire for lighting circuit and 2.5 sq mm for power socket is recommended. Earthing is the most vital part in any circuit so it may be ensured that a separate earth wire is run in the lighting installation to provide earthing for plug points, fixtures and equipments. Each 15A (now 16A) socket outlet provided in buildings for the use of domestic appliances such as air conditioner, water cooler etc. should be provided with individual miniature circuit breaker provided in the distribution/sub distribution board.
Bedroom / Living area – Every room must have a lighting switch board located at the entrance beside the door. In bedrooms it is recommended that some lighting be controlled from the bed position.
Bathroom – It is recommended to use ceiling lighting with the switch located outside the bathroom. However if the light switch is installed inside the bathroom, it should be out of reach of a person in a bath tub or under the shower.
Kitchen – Light fittings in kitchen should be so placed that all working surfaces are well illuminated and no shadow falls on them when in normal use. The Socket-Outlets should not be located centrally behind the appliances for which they are used.
External area – Waterproof lighting fittings should be used for outdoors. The switches that are installed outdoors should be weatherproof.
Halls & Staircase – Two way switching for lighting is recommended and the lighting facilities provided must cover lighting of all steps.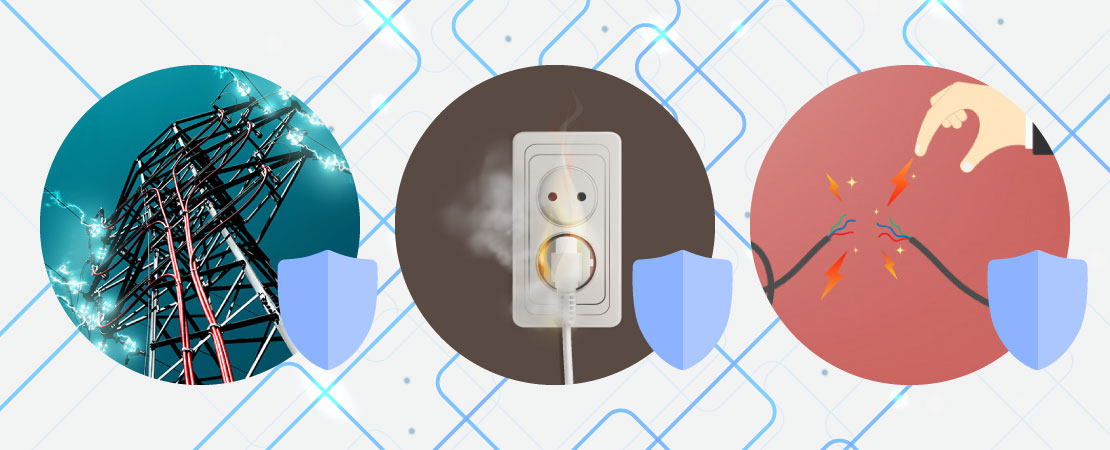 What is an Electrical Inspection?
An Electrical Inspection refers to the thorough check-up of the electrical connections and wiring, load balance, condition of electrical components installed in your home and mostly importantly the safety features.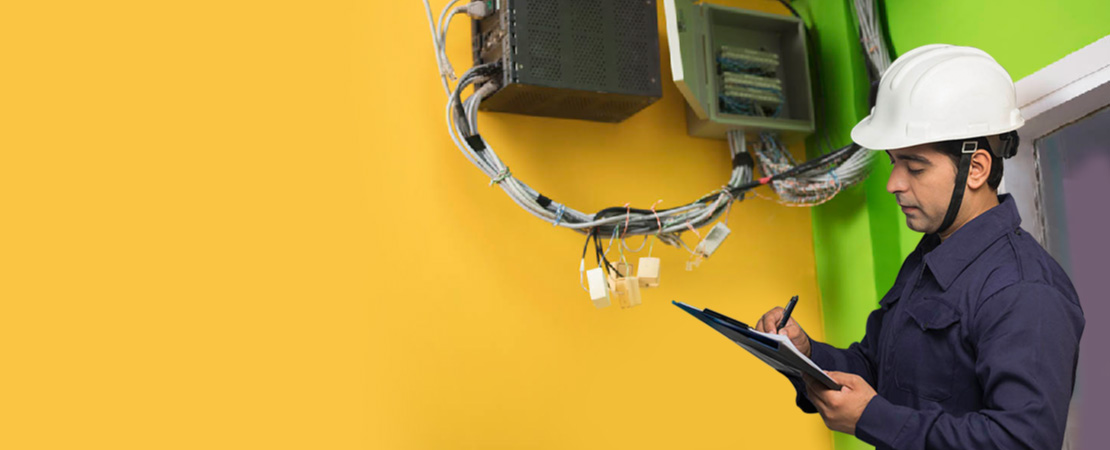 Why is Electrical Inspection Important?
There are many reasons behind the necessity of getting an electrical inspection done. Some of the most common ones are:
Protection against possible surges: This is a common phenomenon generated due to an abnormally high voltage lasting for a short period of time in different regions, especially when there is a storm. Electrical Power surge can not only ruin your appliances, but can also create short circuits in your house. When the inspection is being done, the inspector will check for different points in the wiring that can cause this type of mishap and ensure that proper safety measurements are being taken.
Fire: Many a times it has been seen that an electrical short circuit has been the reason behind a fire breakout in a house. These short circuits are caused by loose wires, overheating wires / cables and electrical equipments in the meter or at the cable shaft / duct. During the inspection, the inspector can recognize these faults and ask you to rectify them.
Shocks: Imagine touching an electronic equipment and immediately experiencing a surging electric current in your body. Although the impact may not be that disastrous; however, this could lead to other mishaps easily. Apart from this, faulty earthing connection in an electronic appliance can easily hamper its performance or can render it completely non-workable. An electrical inspector can catch these faults in the wiring in time to rectify them.
Scope of Electrical Inspection
General electrical inspection on the present condition of the electrical system comprising of Power / UPS socket, electrical switchboards, D.B accessories, lights, etc.
Inspection of wirings (findings include faulty / loosely connected / old / under gauge wire which may result in electrical leakages and short circuits).
Earthing System inspection.
Three phase Load Distribution.
Inspection of the three phase meter / sub meter (For ensuring that there is no fault at the meter).
Electrical Safety & Fire safety aspects.
DB Charting (in case required).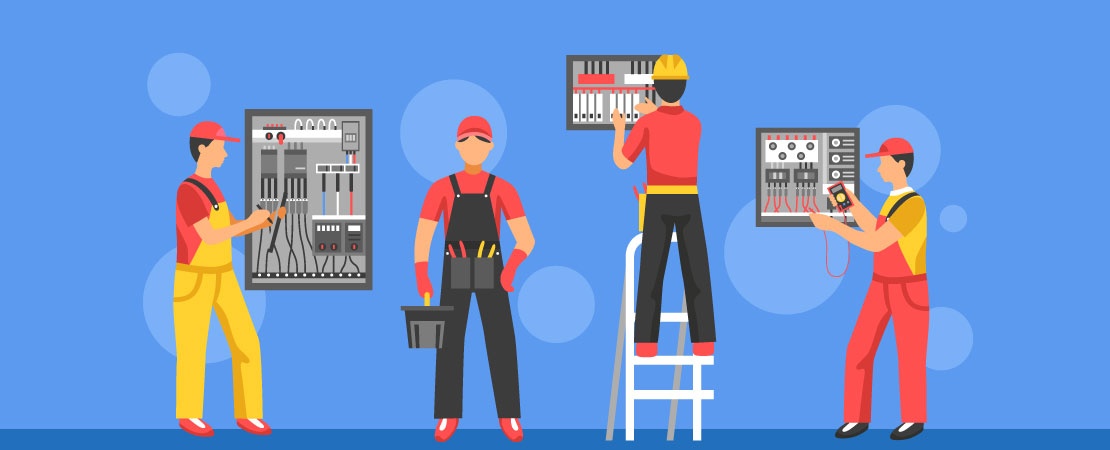 About MACJ – A Buyer's Choice Home Inspections
We being a professional home / property inspection company urge you to perform Electrical Inspection for Homes. MACJ – A Buyer's Choice Home Inspections comprise of experienced technical personnel and we have inspected more than 1,000 properties including apartments, standalone units, bungalows, Office space, studios and even heritage type buildings where we have been able to detect and provide remedy for numerous electrical problems / issues which have benefitted our customers. Infact, most of them have rectified there problems / issues as per our advice and are happy and satisfied that they got their home inspection done at the right time.
We inspect your home as our own. Your Safety is our first priority and a proper home inspection is our commitment.
For more information on electrical inspection and safety, visit our website – www.macj-abuyerschoice.com/electrical-inspections-of-a-home-property & www.macj-abuyerschoice.com/electrical-safety-homes