The word 'inspection' means looking at a product, process or setup and comparing its 'state' with the specified requirements under a given condition. Now, that should give you a hint at what 'home inspection' can be. Let's be a bit more lucid. Remember your school days when school inspectors would pay an occasional visit to your school? What was the reason? – To see if the school was running as per norms and to check the quality of education imparted there. The same is true for your home also. You need to inspect the nukes and crannies of your home from time to time to ensure that it is running as 'it should be.' This is the very point to introduce you to the term home inspection. We know you have questions flooding your mind right now about this. Don't worry dear reader; we are here to help you.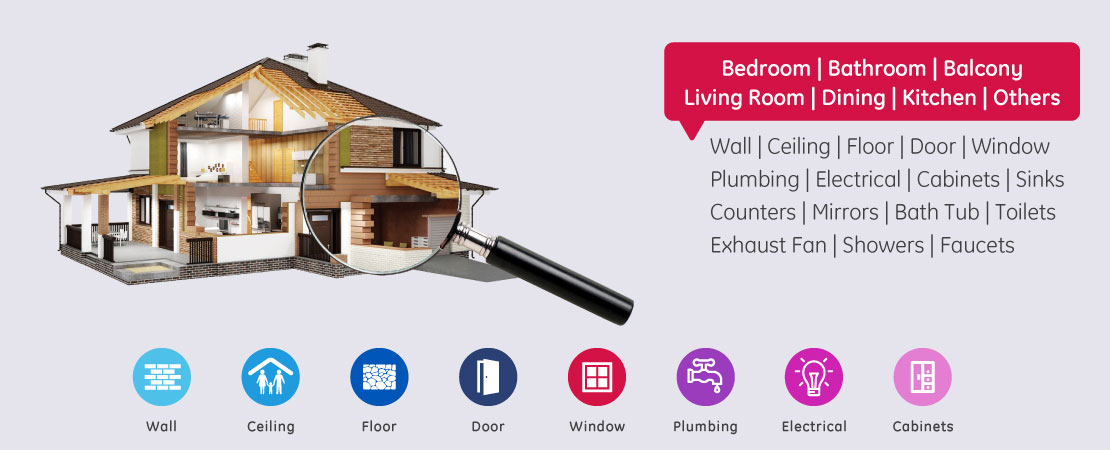 So, what is professional home inspection and what does it cover?
In simple terms, a home inspection is examining your old or new property so that all accessible areas can be inspected for understanding the condition of home the systems and the components are in. It is essentially a visual process that also employs modern-technology tools1 specialized for this purpose. The issues found and the issues that are likely to occur – both are documented and reported by the experts. Finally, you get an inspection report generated by software-driven apparatus. The reports you get have written observations and solution suggestions in them along with scanned images of the damaged parts/ areas of your home.
The next obvious question that comes to your mind is – what all comes under the wings of home inspection. Here you go:
The home inspection coverage is of a W-I-D-E variety. The whole of your home's interior, exterior, systems, and components can be under the magnifying glass of the inspection services. Read on to know more.
Hall, bedroom, study, dining area, Puja Ghar, alleys – all interior living spaces come under the extensive home inspection coverage. Washrooms, kitchen, the lobby area, and garage – all of them are covered. Be it your balcony or staircases or the lofts – home inspection reaches everywhere.
Even in exteriors, from stairs to driveways, home inspection coverage is inclusive of all. If your property has some attached structures, that would also get inspected.
As for systems and components, walls, flooring, ceiling, door, window, plumbing fixtures, water supply, even electrical system – you name it and a home inspection has it covered. The AC installations, ventilation process, the condition of the installed appliances are checked with equal diligence. The cabinets and countertops are not left unattended either.
To put it simply, home inspection coverage stands on 3 Ds – Detecting the issue, Describing the issues what can be the outcome, and Directing the solutions for effective rectification of the issues at hand. Materials used, finishing, installation procedure, safety issues are also covered along with the functionality of each system and operations of the installations.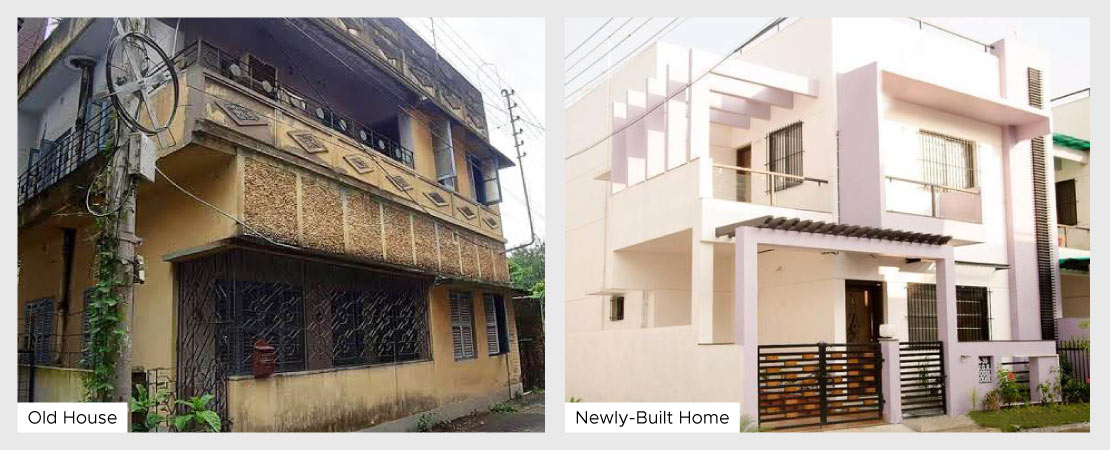 Old or new, home inspection is here for you
You are already feeling interested in the service and are thinking to avail of one yourself, right? But some of you who own an old property might still be in a dilemma. Relax. Even heritage properties are also inspected here. Learn how to identify defects in old buildings and if you come across a couple of these signs, give a buzz to the most reliable home inspection service in town.
New homebuyers in India are also found to be vouching for these services. Say you have booked a single apartment in a building complex or getting a bungalow built of your own, home inspection is for that ongoing construction also. It can literally make your investment all the more worthwhile. Here are the benefits of employing home inspection for a new property..
Not only residential properties, commercial spaces like office, school, hotel, retail spaces like shopping mall and multiplex, and warehouse also come under the inspection coverage. To know more, click here.
Health check-up for you, home inspection for your property
If you are already convinced, great! But some of you may still wonder how a home inspection can possibly help you to determine the condition your home is in. Well, why do we get a health checkup from time to time? Doesn't that help us understand our health condition? It is pretty much the same for your home too. Each professional home inspection performs in-depth monitoring of the home.
As your health check-up reveals whether you have diabetes and whether you need to be cautious about sugar intake, home inspection identifies any issues or defects in the components or elements of the property such as high moisture content, seepage/ leakage, dampness, or problem in the electrical circuit, etc. Areas that need improvement or immediate attention are brought under the radar of home inspection. Though you yourself can make out from the self-explanatory report, home inspection experts are always happy to help. Remember, you get scanned pictures of the issues identified in your home. Easier to realize the problem, isn't it?
A Point to note – No repair work done by the home inspection Company
A point of caution here: Yes, it is absolutely right that home inspection will leave you with a detailed report about the condition of the home and related solutions. But the job of a professional home inspection ends there. It is not within the home inspection coverage to look into the software-driven report and make the actual repairs in your home. You need to call for other experts for that. Of course, some useful suggestions can be shared with you for further repair jobs, but that would not be inclusive of the home inspection services. So when you do opt for a home inspection for your property, make sure both the parties are clear of this fact.
Now that you have come to the end of this, we are sure you are a bit more aware now, aren't you? If you are living in your ancestral home or planning to buy a new home, make sure to get a home inspection done. If an advertisement of a residential complex just caught your eyes, do not get brainwashed by the outward appearance. Look deeper and take the help of experts. Only a home inspection can save you from untimely disturbances with your old property or prevent any undesirable issues from arising in the new property you invested in, be it residential or commercial. Be wise, act wiser, and put home inspection to use without further delay.
To explore the bouquet of MACJ's home inspection services, click here and go to Our services section.