As cliché as it may sound, but home is where our heart is. So when you set your heart upon buying one, ensure not to get disheartened once you move in. Whether you are building a house or buying a flat, you need to be equally cautious. But the caution needs to be several notches higher when you decide to settle for an under-construction flat for this involves more complication and risks. Here, we give you a checklist that will make you aware of what you should look for before jumping to conclusions about under-construction flats and ensure that your money is not going in waste with the project.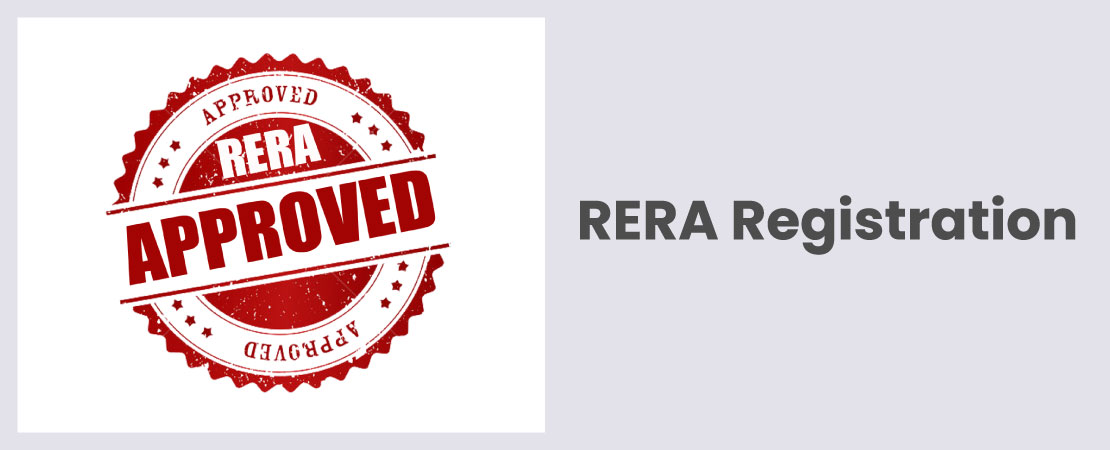 1. RERA Registration
The first and most important point is looking for only and only RERA registered projects as these projects will have approvals from Municipal Corporation, electricity department, water supply department, environment, etc. If your chosen under-construction flat cannot produce its registration with RERA, we would suggest you to keep away from it. There are various advantages of buying RERA registered projects. To know, click here1.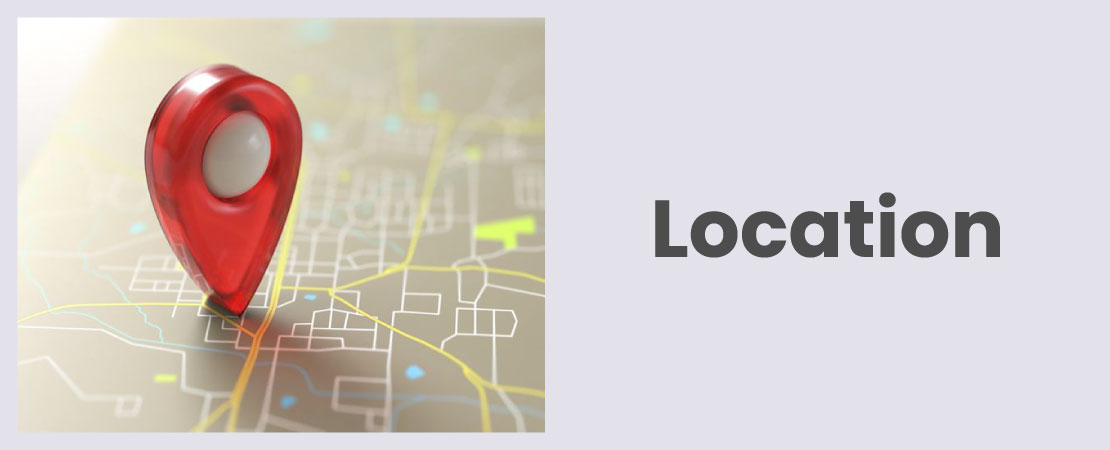 2. Location
Location of the site in which you are buying the flat is very important factor to be considered. It should have good connecting roads to main city area, hospital, schools, railway station, airport and proximity to other utilities like departmental stores and markets. Additionally public Transport facilities should be available near your chosen area.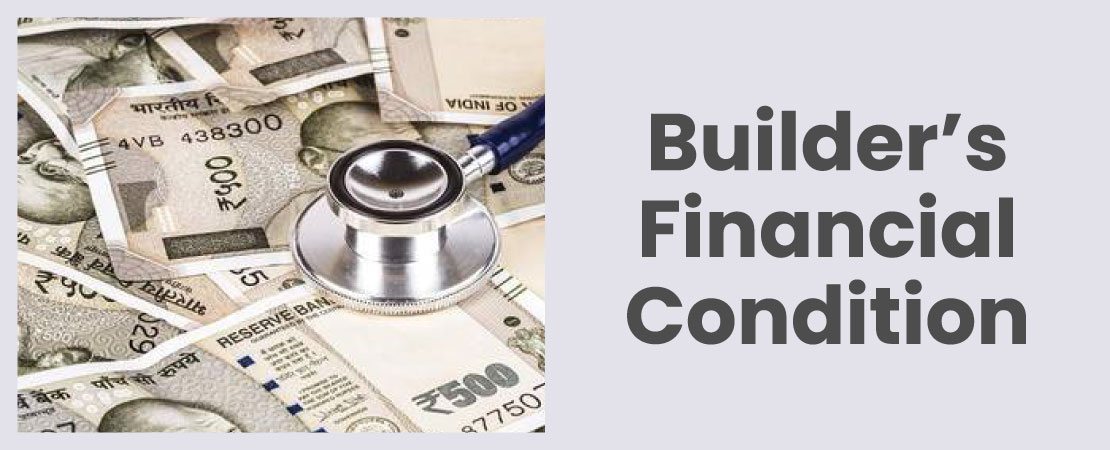 3. Builder's Financial Condition
Even if your chosen project is RERA approved do not just sit back and relax thinking it will be a smooth handover. Look into the track record of your builder to confirm he is financially sound. One builder takes up more than one project at a time and fails to deliver any of them by the set deadline – this is common in our country.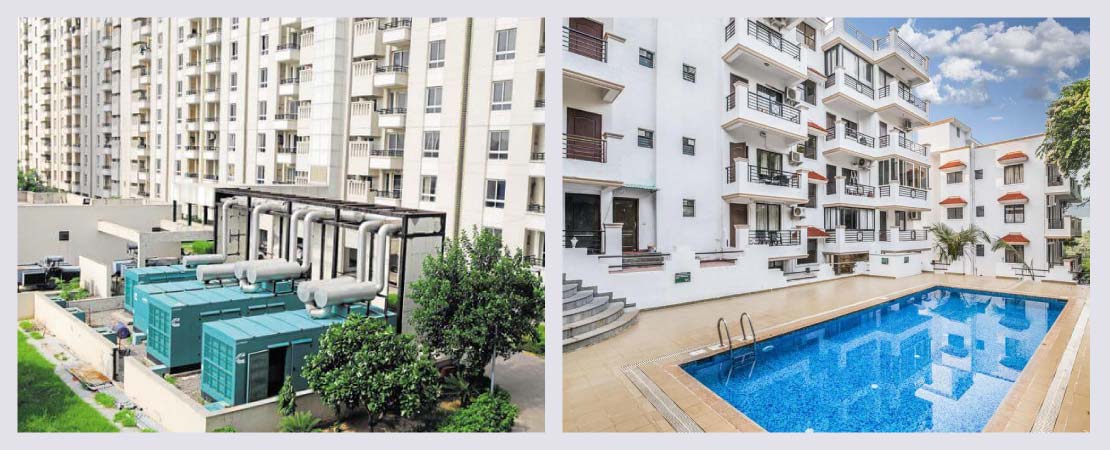 4. Amenities
Well, the advertisements and the builders promise you a crystal-clear swimming pool, a gym with all the modern equipment, open area with lots of greenery, club, pharmacy, power back-up, and so on and so forth, right? As it is under construction flat, you need to check that amenities which are advertised are mentioned in the contract or not. And if construction of any one of amenities have been started, you can check them by visiting the site too.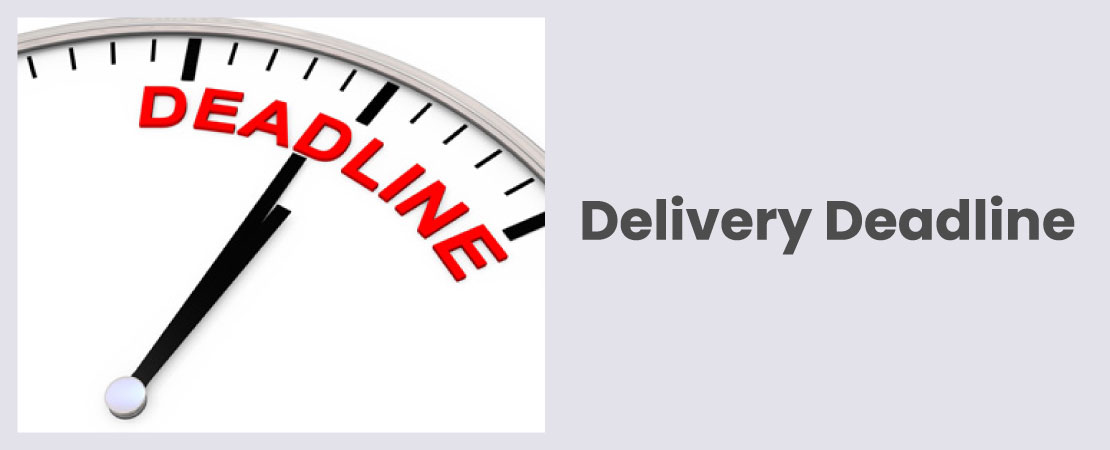 5. Delivery Deadline
If builder does not handover the flat in promised time, then you can go to RERA and file a complaint so that they expedite the construction. You can even get your money refunded in case of delay. This is applicable only to RERA registered projects.
Stay true to the proverb "look before you leap" and watch for yourself how the builder achieves the targets. Ask the builder about estimated timelines of the project. It will be wise to invest in an under-construction flat that is progressing at a satisfactory pace.
6. Reasonable Price & Discount
Price fluctuates with a lot of other factors like location, amenities, etc. Look out for EMI to rent ratio and the rental yield to ensure that what you pay to buy the under-construction flats is reasonable enough.
When you settle for an under-construction flat, you actually take a higher risk and hence, can be eligible for a 10-20% discount from the developers depending on whether they are mid-level ones or leading ones. Under construction flats on different stages of completion offer different discounts. In initial stages discount are high as compared to other stages of construction as risk is high.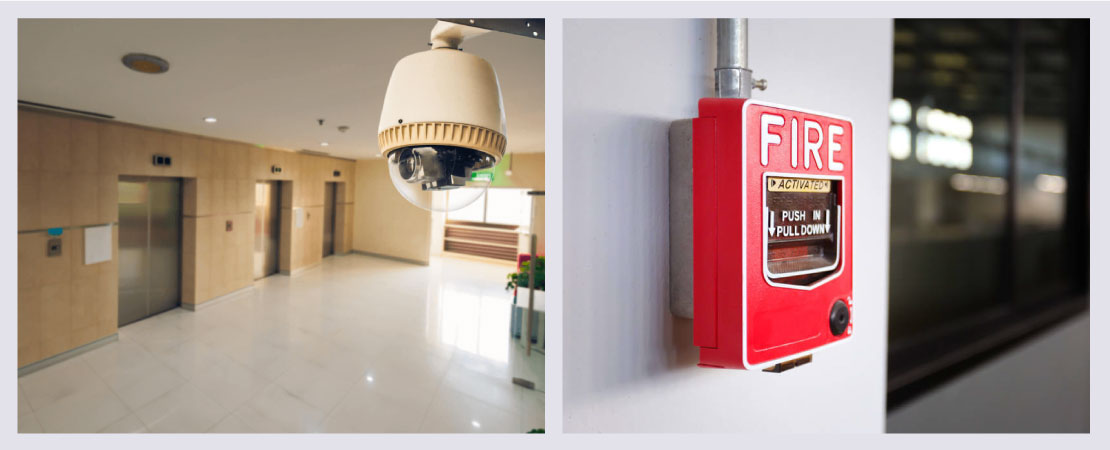 7. Safety and Security
Whether your flat is in a standalone multi-storeyed building or within a residential complex, you need to double-check the safety and security parameters. Is the main gate guarded? Is there a boundary wall? How secure is the area behind the boundary? Do the doors and windows lock properly? Is there a basic security system in place like CCTV cameras and fire alarms? Check these factors.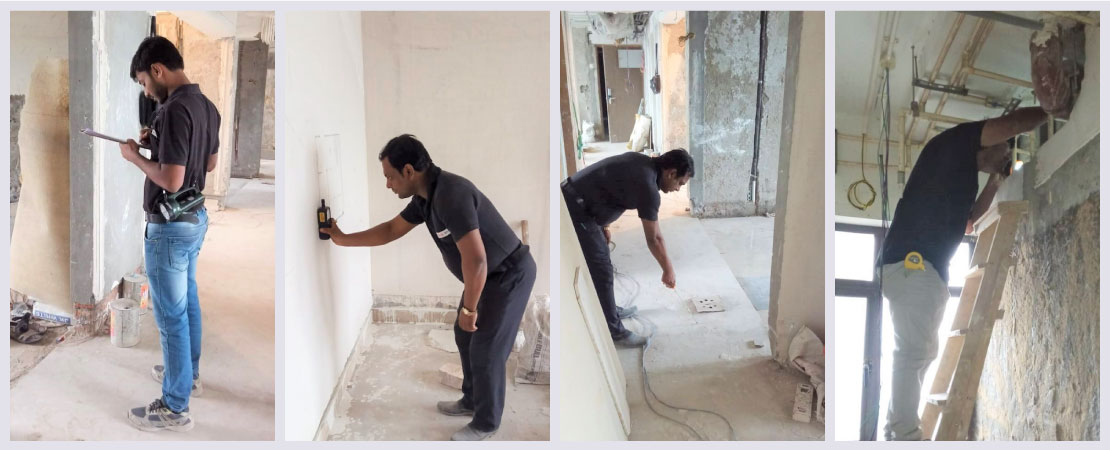 8. Check the quality of the flat
As it is one of the big investment of your life. So you can opt for a home inspection which will check the quality and condition of your flat covering basic elements and will provide you detailed report with respective picture of issue for proper understanding and suggested solutions.
Bring the issues to your builder's notice and request them for an immediate resolution. Chances are, he will listen to you and resolve the matters. There is an added protection from RERA (5 years' defect liability guarantee).
Yet, after handover, you can call for a proper professional home inspection to see if everything has been resolved from the roots.
9. Prospective Future
Are there new projects coming up in the area of your chosen under-construction flat? Does the future sound prospective? Is a new metro station or shopping mall coming up sometime soon? Will it be connected to the nearest metro station in near future? Is there going to be a landfill nearby? These are the positive and negative prospects you must look into. Ask your property consultant to visit development authorities of the city (MMRDA for Mumbai, DDA for Delhi, KMDA for Kolkata, etc) to get the full picture.
Buying a piece of abode is one of the important decision of life. It contributes to the betterment of your family, your biggest responsibility, also. Home is not only a roof on your head, it is where you lay back at the end of the day and relax. So, go by this checklist to make things a little easier for yourself while buying an under-construction flat. Better be careful and proactive than sorry.