Your home is your one of the biggest investments, maintaining it is a must.
Home Maintenance is a job that involves inspecting and basically maintaining the place where you live. It's about maintaining the structure, fixtures and fittings and ensuring your home stays healthy, safe and secure so that your home looks after you in your day to day life and during emergencies.
Home maintenance should not be confused with things like cleaning, gardening etc.
Just like regular servicing & oil changes for your vehicle keeps your engine happy and healthy, keeping up with regular home maintenance tasks will keep your headaches at bay and also save your money. Like you schedule your health/physical check-up, a home maintenance schedule is equally important for every home's upkeep and well-being. Continuing to check up on your exterior, interiors, plumbing, security and electrical systems will help prevent breakdowns, save money, and keep your home looking its best.
Home maintenance can feel like a daunting chore. But it doesn't have to feel overwhelming. Periodic maintenance will make your house run like a well-oiled machine. There are jobs that homeowners often forget about or don't even know about. This is where your home needs home inspectors. Neglecting them can cause you immense worries, or worse, a big hole in your pocket.
The responsibility of keeping a home clean and maintained is up to the homeowners. The main purpose is to help homeowners who have systems and appliances that fail from ageing or normal wear & tear or due to any other reason.
Maintenance plays a major role in proper functioning of all the components of your home. Here's a look at some of the key areas where & why the home elements needs Maintenance and how.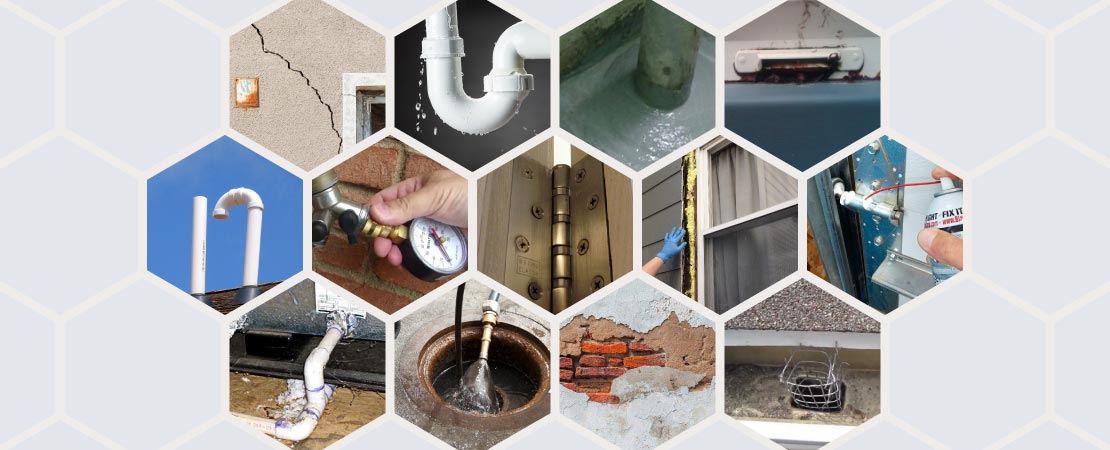 Wet Areas (Bathrooms / Kitchens)
Deterioration occurs in Floor outlet / tile joint grouting
Leakage from pipes or fittings/fixtures
For both the above conditions maintenance is a must.
Clean Plumbing Ducts
Wall surface conditions, vent conditions, clamping pipe conditions need to be checked and cleaned. Accessibility provision to carry out repairing work is to be ensured.
Check for Water Pressure
High water pressure can harm pipes, connections, and appliances. It also creates water hammer and waste massive amounts of water. Checking for high water pressure is an often overlooked and one that's easy enough to perform. A new pressure-reducing valve and a simple pressure gauge are all you will need for this.
Leakage/ Seepage from bore packing and wall sleeve position needs to have maintenance carried down at intervals.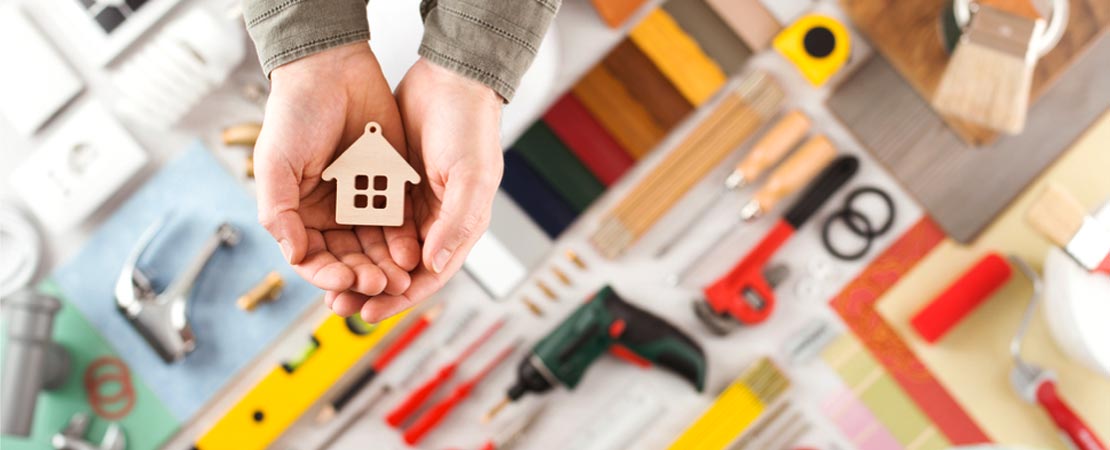 Windows
Weep Holes can get plugged with bugs and debris, and if that happens, water could fill up the channel and spill over into your house. Hence regular cleaning and maintenance is required.
Sealant condition
General wear and tear occurs in exposed condition needs to be checked. Most common water damage (damp / seepage) due to Rainwater occurs from the gap in between window frame & external wall.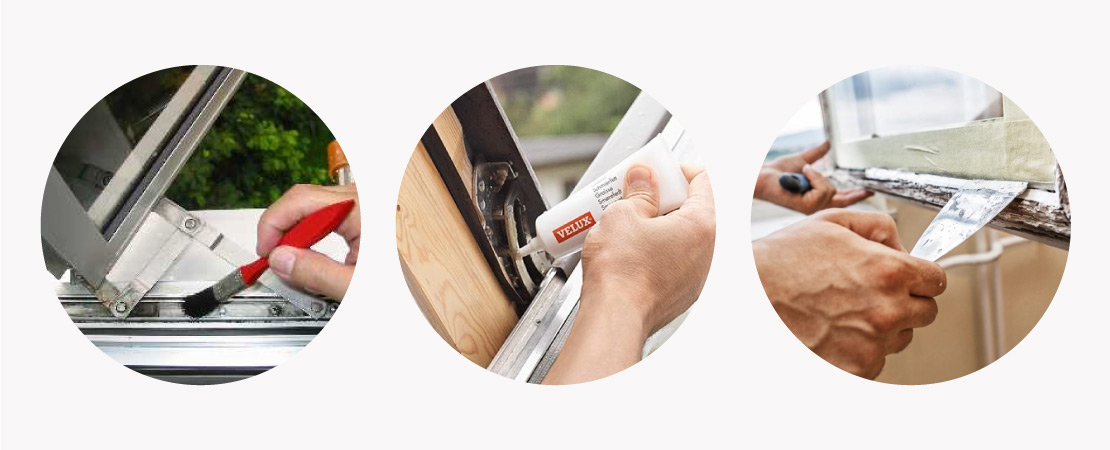 Lubrication is much needed to avoid friction and for smooth running of mechanical fixtures and fittings.
Wall Surface
The vulnerability needs to be checked for bearing and structural cracks. For external wall surface, plaster condition needs to be checked.
Door
If you observe bending of wooden panel or loose fittings and fixtures, or if the wooden portion is moisture affected, then the issues need to be addressed accordingly.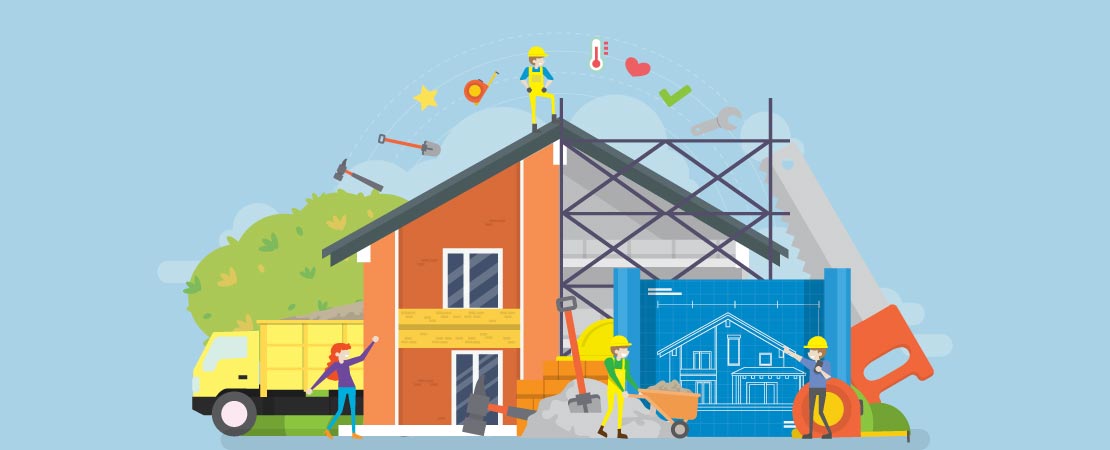 Air Conditioners
Deterioration in insulation needs to be checked and regular maintenance needs to be done.
Drainage pipe junction and probable leakage, for Gas pipes-heat loss and condensation needs to be checked and rectified accordingly. External VRF-Gas pipe insulation and wall sleeve packing calls for maintenance.
Grounds
Blockage at underground sewer line with peripheral pits, boundary wall condition, illumination testing, general surface condition, weed and vegetative growth, water stacking, needs to be checked periodically and proper maintenance should be carried out.
Façade
Deterioration of external wall plaster condition, window panels, porch, balcony condition, paint condition needs to be arrested.
Roof / Balcony / Terrace
Functional conditions of surface, water proofing condition, associated plumbing installation condition, parapet wall condition, electrical components conditions, clogging of rain water pipes and gutter has a certain life expectancy period after which it has to undergo maintenance works.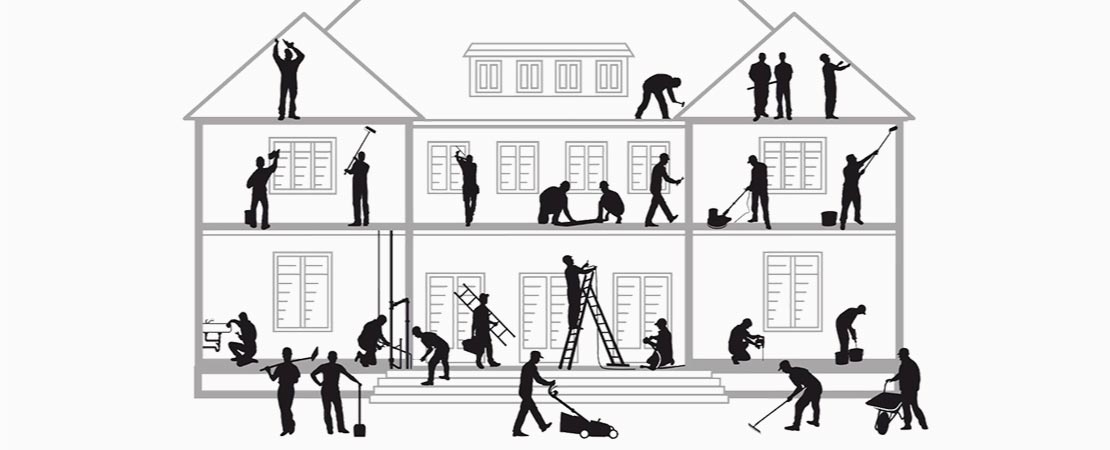 Sneak Peak into the types of Maintenance required
Annual maintenance – White washing, distempering, Painting, cleaning of lines, tanks, etc.
Routine maintenance – Leakage, replacement of damaged socket, choked lines, Gap filling, etc.
Preventive maintenance – Damp / Seepage, Roof, breakdown of MEP component, life expectancy of components
Special repairs like water proofing, replacement of electrical components
Suitable periodic maintenance time – inspected during the months of March-April and September-October
Post monsoon maintenance – External areas condition, drainage, window shutters, etc.
It is easier said than done. Hence it is better to engage a home inspector who will help you to find the areas, elements or items which needs maintenance. Home inspectors not only identify problems with properties, they can give buyers and sellers information that will help them with the upkeep. Also there are different types of Maintenance – Scheduled Maintenance, Preventive Maintenance, and Periodical Maintenance etc.