Another year, another virus outbreak. The news of the corona virus outbreak in Wuhan, China and its subsequent spreading would have certainly scared you. There are reasons to be concerned about the news. You never know when a viral disease becomes pandemic. As we are witnessing already that the virus that broke out in Wuhan has now spread to countries as far as the US. The World Health Organization, too, has declared a health emergency.
Corona Virus is Not the Name of the Virus. It Is the Name ofthe Virus Family.
A Little Bit About Corona Virus Family
Corona virus was first discovered in the 1960s among poultry stocks and in the nasal cavity of infected humans. The virus is actually not rare. Every year, many people get infected by this virus. So, you see, this is not something new. But there are many strains of this virus. There are strains that result in common symptoms like cough, cold, upper respiratory tract infection, tiredness and an overall feeling of illness. However, there are strains that can result in severe illnesses like bronchitis and pneumonia.
Do you remember the news of the SARS outbreak in 2003? People across the Asian countries were falling ill with cough, fever, dyspnoea, and pneumonia. It was scientifically confirmed at that time that SARS was caused by a strain of Corona virus. This time, too, the patient zero was from China and the disease itself originated in China. Another strain of Corona virus had found its way in the Middle East and resulted in MERS – another SARS like disease.
Wuhan Corona Virus – 2020
Just like the SARS-causing Corona virus, which were transferred from civets to humans, this time the Novel Corona virus was transferred to humans in a market where exotic seafood are sold in unhygienic condition. Scientists are assuming that this time, the virus was transferred from snakes to humans. The virus was first reported on 31st December last year. Since then, it has infected more than 67,000 people globally1.
This is just the official figures. Unofficial information pegs this figure at a much higher level.
Do Indians Need To Panic?
There is a difference between panic and fear. The Novel Corona virus is not as deadly as SARS. While SARS had a 9% mortality rate, the Novel Corona virus has till now only 2% mortality rate. Nevertheless, there are two reasons why Indians need to be a little worried and aware of this virus – Firstly, the fact that China is a neighbouring country puts us at risk. Every year, many students go to China to study. There are many Indian Businessmen too. In fact, the epicentre of the outbreak – Hubei – houses around 1200 Indians, out of which 600 have been reached out by the government2 as per update on Jan 30. Efforts are still on to airlift them to India as soon as possible.
The second reason is this virus has a comparatively longer incubation period. Hence, it can spread at a rapid rate without the people knowing about its infection until it starts manifesting in a full fledged manner.
Three cases of Corona virus have been reported in Kerala. The state has now declared the Corona virus outbreak an emergency.
The proactive measures of the central and state governments are commendable. The army has set up isolation units for people coming from Wuhan. As a result, it is less likely that the virus will not take the form of an epidemic. So, do not panic, but be a little aware of the things needed to be done to avoid getting infected by the virus.
Dos and Don'ts to Protect Yourself fromCorona Virus Infection: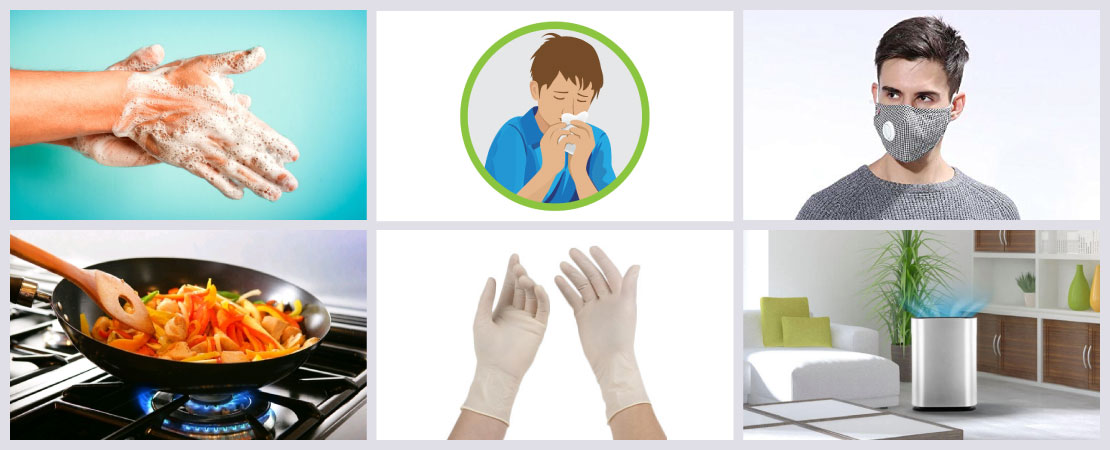 Do's
Wash your hands very often – Always clean your hands thoroughly with soap before eating. Carry hand sanitizers when you are outside. Wash your hands even before cooking food. If you are a caregiver, wash your hands after attending to the patient. Washing hands eliminates the virus if it is on your hands.
Cover your mouth – When you sneeze or cough, do not forget to use a handkerchief to cover your mouth. If you use your hands to cover your mouth, do wash your hands after sneezing.
Use a Mask for face – Facemasks should be used by people who show symptoms of virus to help prevent the spread of the disease to others. The use of facemasks is also crucial for health workers and people who are taking care of someone in close settings (at home or in a health care facility).
Eat properly cooked food – To kill all the virus and bacteria present in meat or eggs, cook them properly. It is advisable to avoid meat for sometime till the emergency period is over.
Use gloves while touching animals.
Keep your surroundings clean – Give the health of your home topmost priority. Make sure it is hygienic. Use an air purifier (electronic or natural/ ventilated) to maintain the quality of indoor air and keep outside pollutants at bay. If you work in an institution or office or shop where many people visit, make sure that the surfaces of tables, chairs, counters, door-knobs, etc are cleaned every now and then.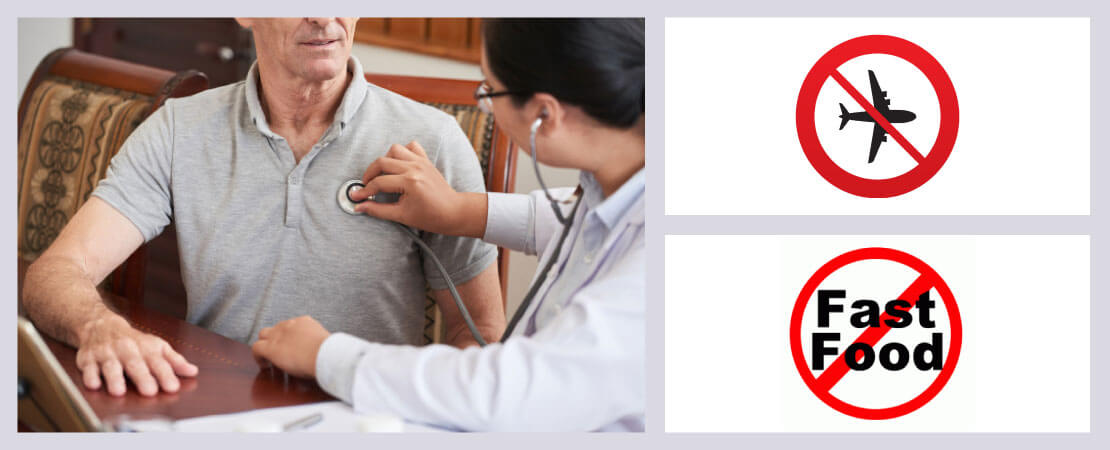 Don'ts
Do not travel if you are sick. Especially, if you have a cough or cold.
Do not delay visiting a doctor if your cough or cold do not subside within four days.
Avoid public conveyance as the buses and autos are almost always crowded. It is better not to come in close contact with your fellow travellers.
Do not plan a visit to China now. Even if your destination is not Wuhan, visiting China should be avoided.
Avoid eating out as much as possible, especially, in street-side joints.
If you are suffering from cold, cough and respiratory tract infection for more than four or five days, do not suppress this information fearing any public reaction. Save yourself and others by reporting your illness.
There is currently no vaccine to prevent infection. The best way to prevent is to avoid exposure to this virus3 and follow some tips for it. As per current situation and few cases in India4, we thought it prudent to make you aware about the things which can be done and also avoided to prevent yourself if you are facing some problems.