Bathrooms in our homes tend to be the most used areas in a day. Usually we think about renovating rooms of our home but we neglect bathrooms in most cases. Bathroom renovation is a tricky job, but the outcome almost always amazes everyone with new elements of aesthetics put together through wise interior designing.
Here we have analysed the latest bathroom renovation trends: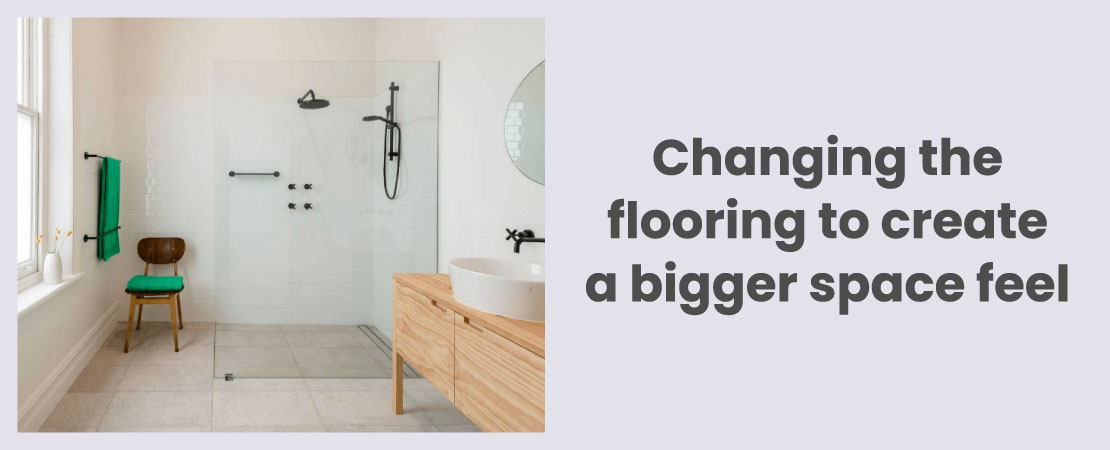 1. Changing the flooring to create a bigger space feel
Small bathrooms cannot be stretched at the time of renovation. No doubt on that. But what you can do is – create the feel of a bigger space by changing floor tiles1 to bigger ones or replacing them with marble. Some colour edits, mix-match of styles and patterns of tiles, and light-coloured flooring can do a magical transformation of the area.
You will get to select a wide range of colours for your bathroom tiles, which can enhance the brightness of the renovated space. During installation, just be careful about the grouting. Also, you must look for any loose tiles, any hollowness in them, or stubborn underlying dampness,etc. Hollow tiles signify a lot of things. If left unchecked, these can lead to tile cracking and water intrusion. Always bear in mind that tile replacement is a tricky job and you must appoint a pro service provider to get the job done.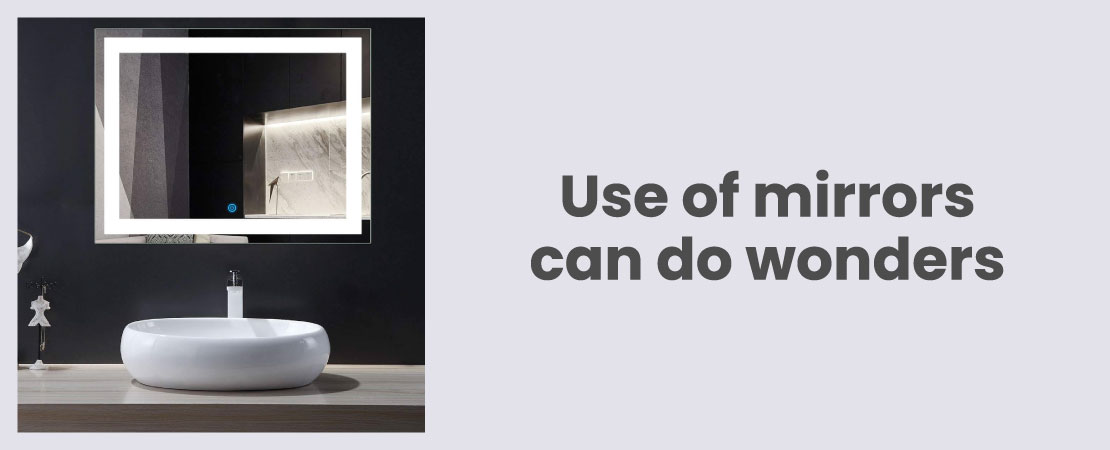 2. Use of mirrors can do wonders
A mirror is an essential accessory in a bathroom. When it comes to bathroom renovation, it becomes all the more necessary. Then you have to take into account its shape, size, style – traditional or contemporary, and placement.
For example, if you want your small bathroom to look spacious, you should place the mirror on the opposite wall of the door. It is better if the mirror comes fitted on a wall cabinet. Then you get to create storage and have a mirror at the same time.
Whichever way you want to add a mirror effect to your bathroom, you must always remember to dab the surface with a dry piece of cloth after having a shower. The fog on the mirror is due to condensation as water vapour touches its cold surface. If not cleaned dry, the moisture will damage the silvering in the long run.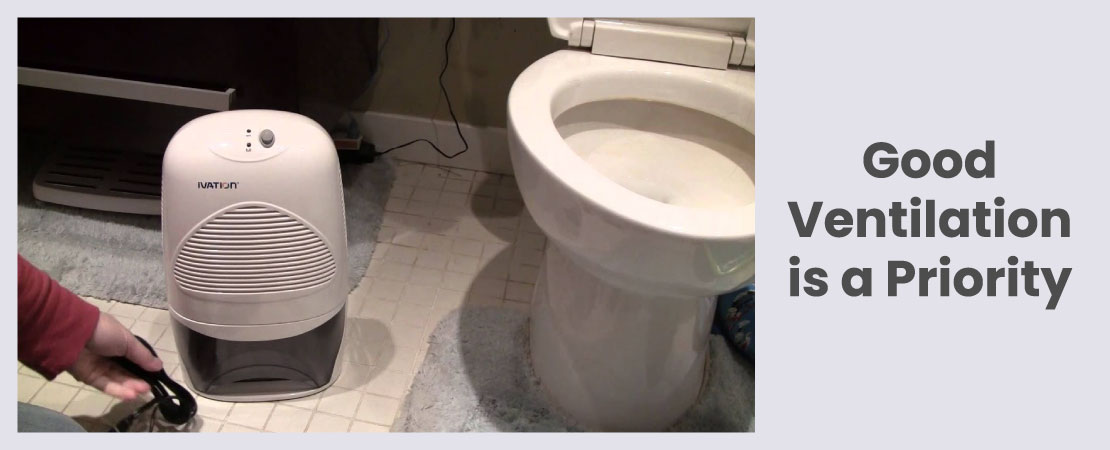 3. Good Ventilation is a Priority
Good ventilation is a basic requirement of a bathroom as it negates the effects of condensation on the tiles, ceiling, and corners and minimizes bacterial growth. At the time of renovation, install an exhaust fan or a dehumidifier to prevent humidity and have good ventilation. It will help to keep the bathroom dry and odourless. In case you have an exhaust fan already, check if the window of the bathroom is functional enough.
Good ventilation will be perfect for your washroom's health, and you will get to relax more in your own time.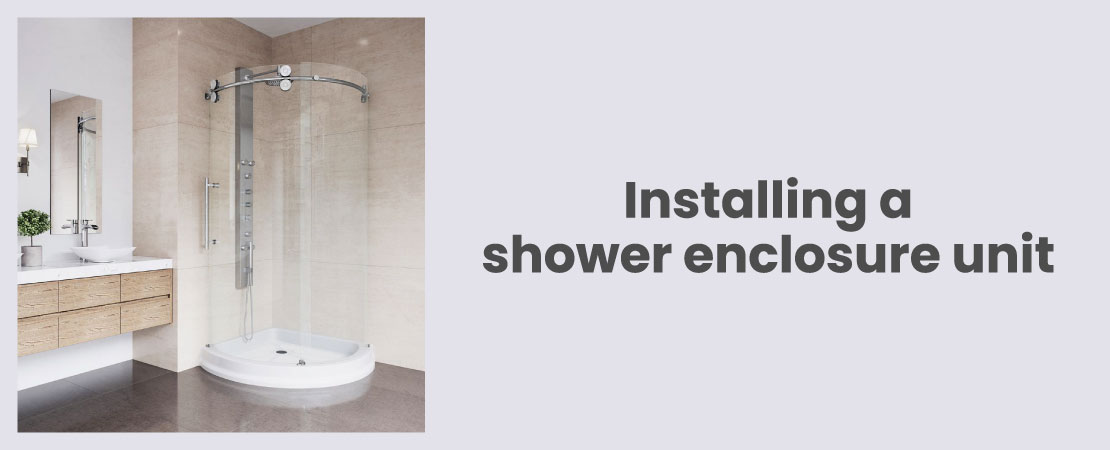 4. Installing a shower enclosure unit
Shower units are available in different sizes and prices. Not only a shower enclosure adds a smart and contemporary look to the bathroom but it also helps you to control dampness by preventing overexposure of the entire space to moisture. Furthermore, a shower unit boosts bathing delight while achieving better space management within the four walls.
You must take special care while installing the unit. Hiring an expert plumber is advisable so that there is no risk of cracks, leaking faucet or dripping pipe. These small issues if not attended seriously will affect the durability of your expensive shower unit.
Plumbing care is a must for other bathroom parts as well. Read this article to get a clear idea of plumbing maintenance on a daily basis.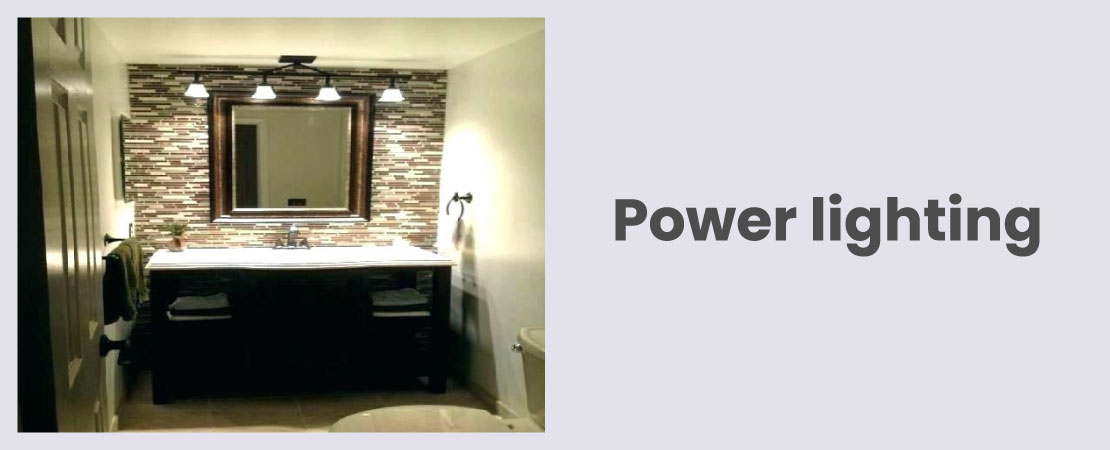 5. Power lighting
Strategic lighting in your bathroom will add extra clarity and a relaxed feel. A wide variety of lighting accessories and arrangements are available these days. Plan the lighting according to your choice and budget. You can hire an experienced electrician to check the wiring2 before installing the lighting.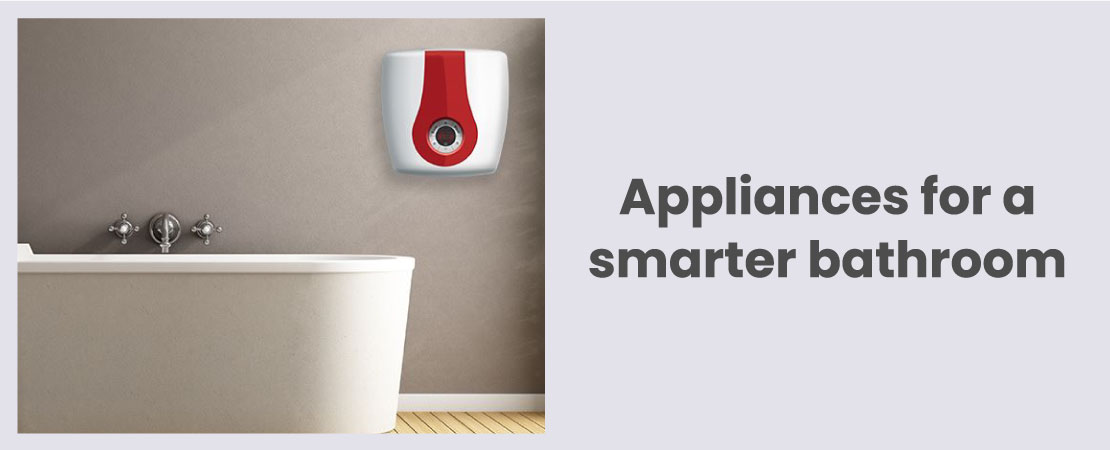 6. Appliances for a smarter bathroom
Common appliances will enhance the experience of using your freshly revamped bathroom. For example, you can install a geyser for getting a supply of hot water while bathing. That is quite basic. There are many more smart solutions for bathrooms3.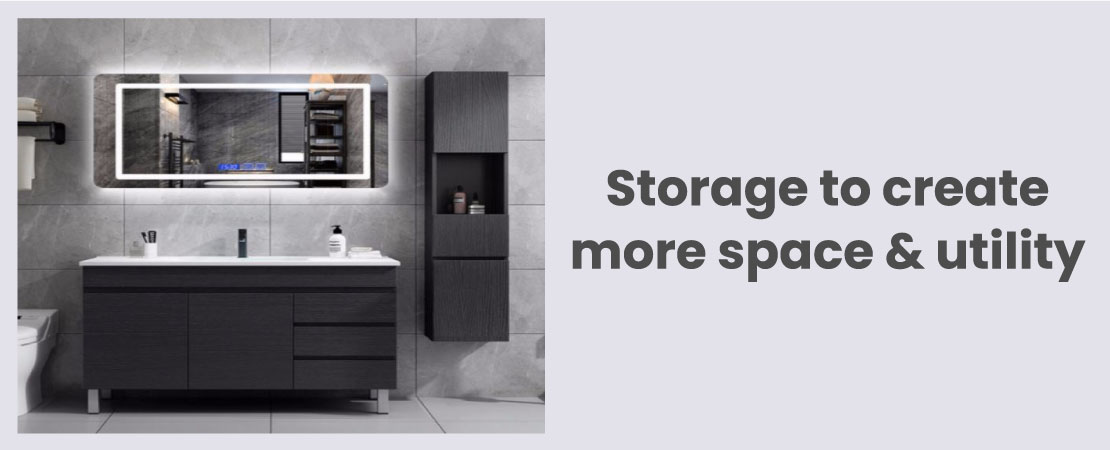 7. Storage to create more space and utility
You can use the space available in your bathroom wisely to create some storage so that at least, the toiletries and bath linens, etc can be stored neatly. Think of using vanity cabinets or vanity integrated sinks, floating cabinets, hanging wall baskets, storage box over the basin, etc.
There is no fixed formula for making storage in the washroom that you have just revamped. You can plan for the best utilization of the space and plan it according to your choice and budget. Organized bathroom storage is an added advantage indeed.
8. Changing the colour scheme
You may change the colour of walls above tiles (depending on requirement) for a transformation of your bathroom. But if you are facing damp problem in your bathroom walls and renovating due to that, you should read this article. Painting without treating dampness can do more harm to your bathroom walls.
So better to hire experts in case of dampness to first detect the source of it and then repair it accordingly.
These are the 8 innovative bathroom renovation trends that defined 2019. They are expected to rule in 2020 too. Our aim was to make you aware about these, so that it could help when you plan a renovation for bathroom.