Staircases are being used from the ancient times and the importance of the staircase remains the same even in the 21st century. These are very common walking surface in most workplaces, residential complexes and individual homes.
The Staircase is an important component of a building which helps in commuting between floors and roof. Improperly designed staircases can cause falls which may lead to severe injuries or accidents if the necessary guidelines are not followed properly. A combination of deficiencies in design, lighting, maintenance and others are usually the culprits in stairway slips, trips and falls.
Let us first understand some of its basic parts. Staircase typically consists of:
Landing Platform
Handrail or Stair Rail System
Steps (Riser & tread) – A step is composed of tread and riser. Tread is the horizontal top surface to press beneath the feet. The riser is the vertical portion between each tread on the stair
To prevent falls or accidents due to staircase, below are some informative tips for safer stairway design, maintenance and use etc: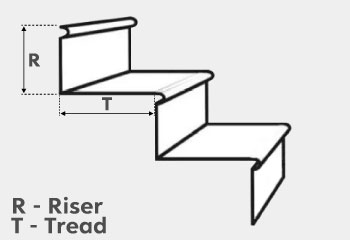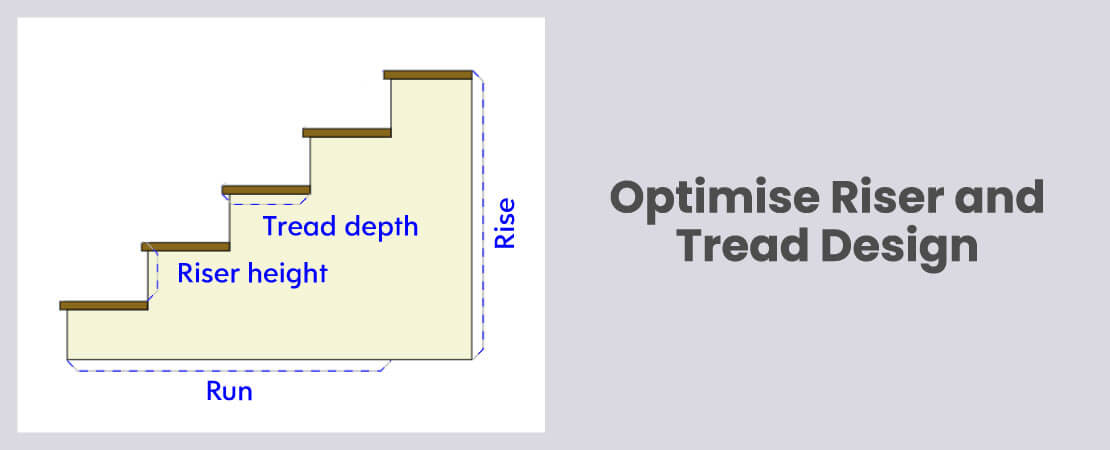 1. Optimise Riser and Tread Design
Trips and falls that occur during stairway ascent are often attributed to variation in the riser, tread. Stair riser heights should be 7 inches maximum and 4 inches minimum & tread depth to be minimum 10 mm. To know more, click here1.
Ideally, all tread and riser dimensions should be uniform throughout the entire stairway. When we use stairs, we tend to follow the same steps again and again until we reach on a plain surface. So, make sure that there are no uneven steps in your staircase and all steps areof the same size.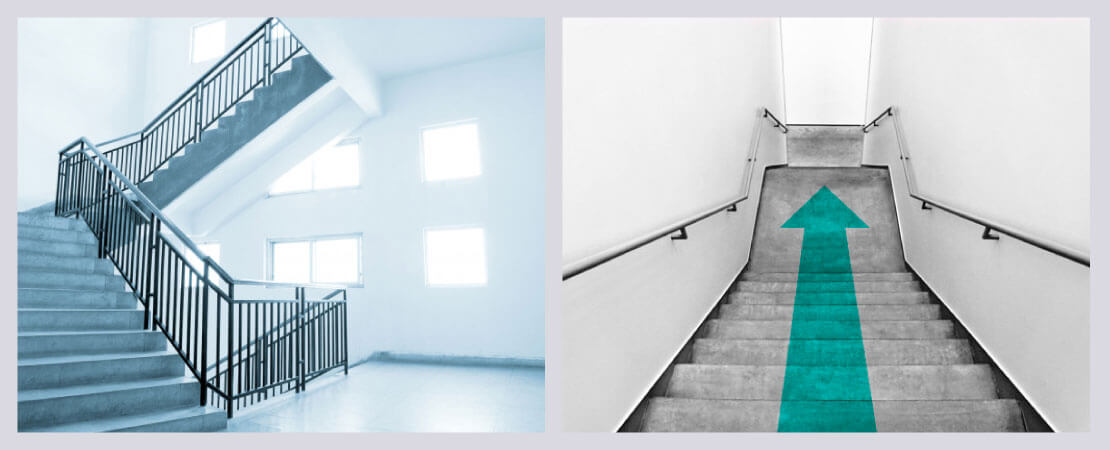 2. Do not neglect Stair rails or handrails
Stair rails and handrails are needed for very different purposes. Stair rails protect pedestrians from falling off the edge of the stairs or landings while handrails help pedestrians keep their balance and provide leverage when ascending or descending stairs. They greatly reduce the chance of a fall, they are strongly recommended, regardless of the number of steps.
You need to install stainless steel handrails that are slip-resistant because they can provide you utmost support and they need less maintenance cost. And, if you already have handrails, check its functionality.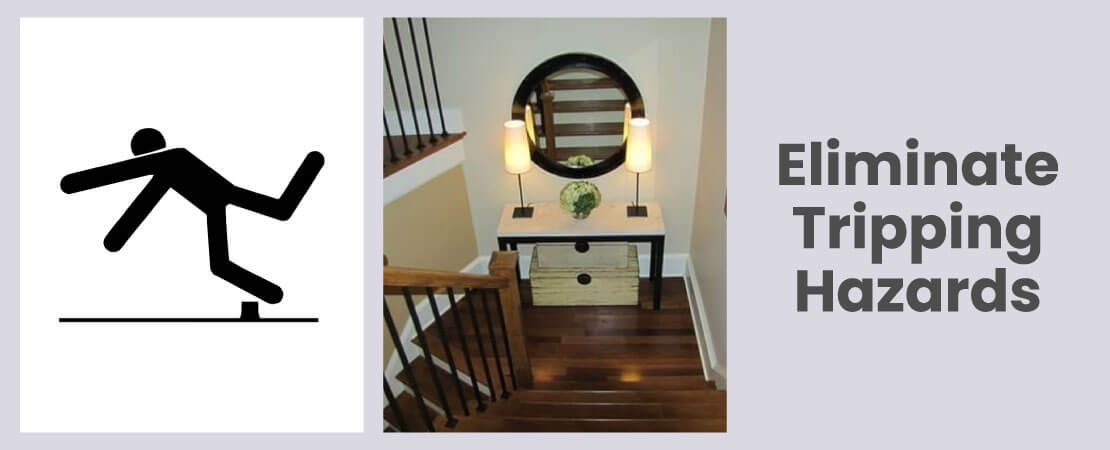 3. Eliminate Tripping Hazards
Firstly, these can happen due to distinct level difference at the transition area between the entrance of staircase and other associated area at office or individual home or lobby at the residential complex. Secondly, we tend to keep a lot of items around stairways that are major tripping hazards. Here are a few to be mindful of:
If electrical cords are left open, use some tape to pin electrical cords along the baseboards, so that it is out of the way.
Furniture near or on the landings should be rearranged to keep pathways free.
Do not store anything on the stairs, even temporarily. While there is plenty of decors that can add to the aesthetic of your stairs, but remember it all increases the risk of falls.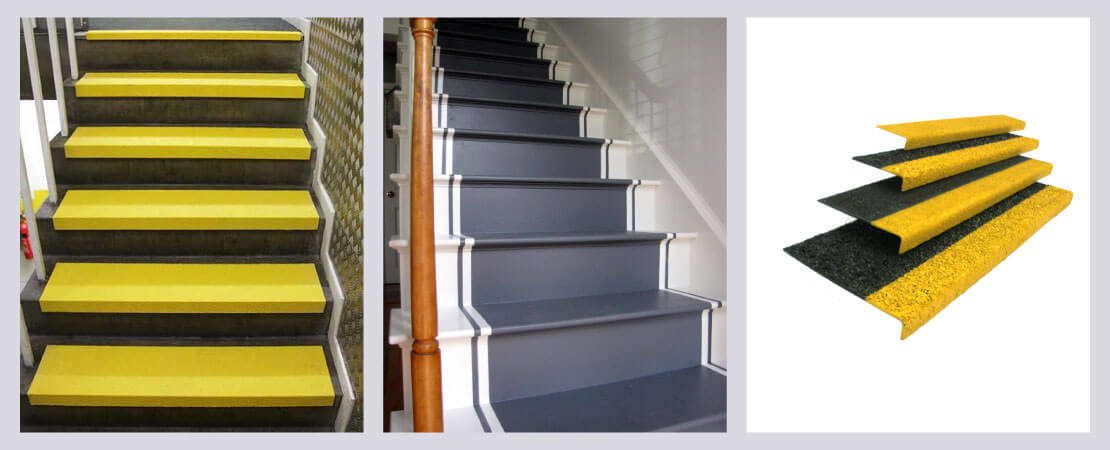 4. Prefer Anti-slip Surface
This is one of the most important factors that can prevent accidents. The staircase should be made with slip-resistant materials, otherwise, can be dangerous especially for children and elders. You can reduce the risk of the slip by using anti-slip materials in the stair treads and landing surfaces.
People often use anti-slip materials on the leading edge of the treads to prevent slip-related incidents. Slip-resistant or anti-skid paints2 are also available and you can use them on your staircase.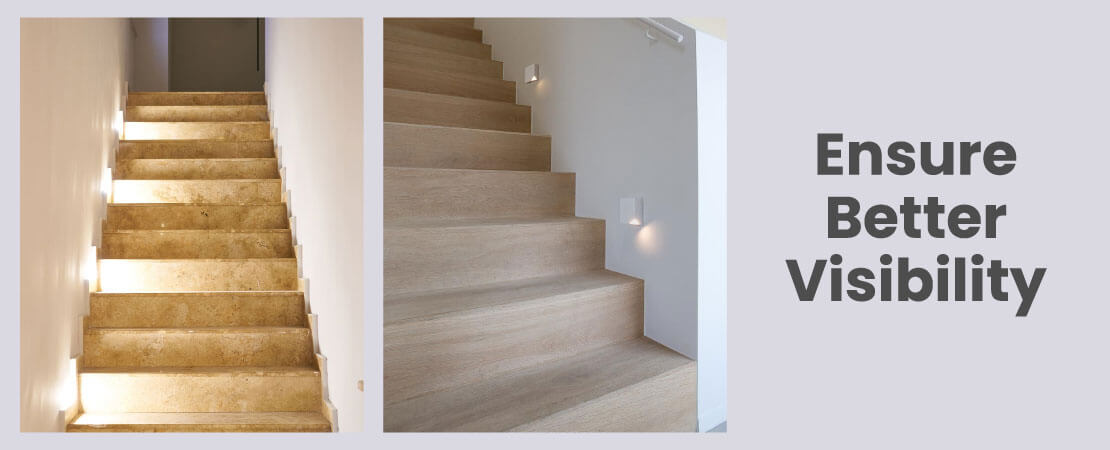 5. Ensure better Visibility
Staircase should be illuminated by enough lighting so that users can watch each and every step precisely. If you have children and elders in your family, you should not compromise with your lighting system, because better visibility will ensure safety for your dearest ones. Low light can be an issue for the elders and it can prevent them from noticing steps clearly.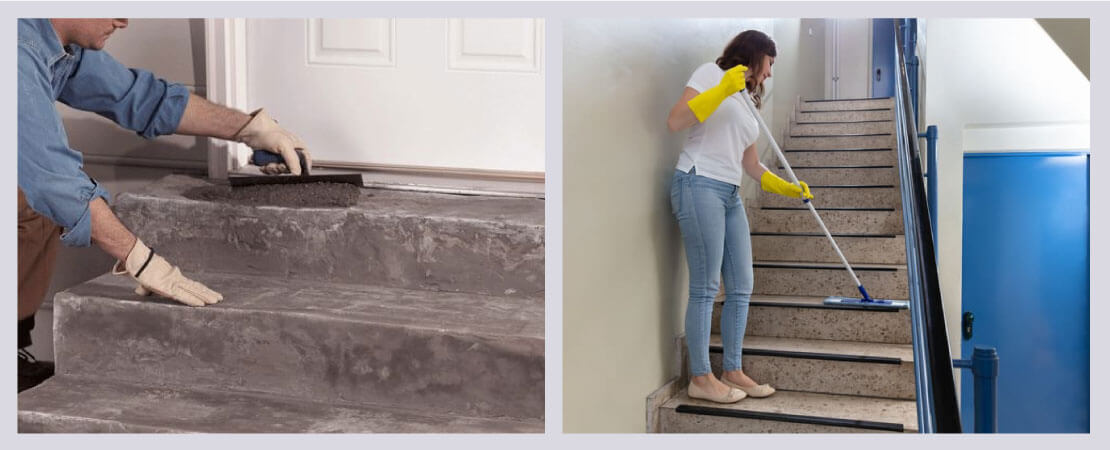 6. Maintenance and Use
Many stairway accidents occur due to poor maintenance, non-attention and use. Keep stair treads clean and in good condition. There can be rusted handrails, loose fasteners resulting in the further deterioration with time. If left unattended can lead to accidents or injuries.
Apart from these, there isa last tip which can only be followed by individual homes i.e Install Safety Gates for Babies & Young Kids – If you have little ones roaming around, place child safety gates at the top and bottom of your staircase, so that they cannot access it by themselves.
Conclusion
The fact is, most falls can be prevented; and that prevention starts by acknowledging that there are always risks when using the stairs.By implementing simple strategies, keeping your stairs in good shape, and staying focused, you can help put an end to falls and serious injuries in homes and offices3. Also, read how to use stairs safely4.
We hope this content is helpful in creating awareness about safety of your staircase. If you still want to take professional advice for checking its safety and other problems, you can click here.