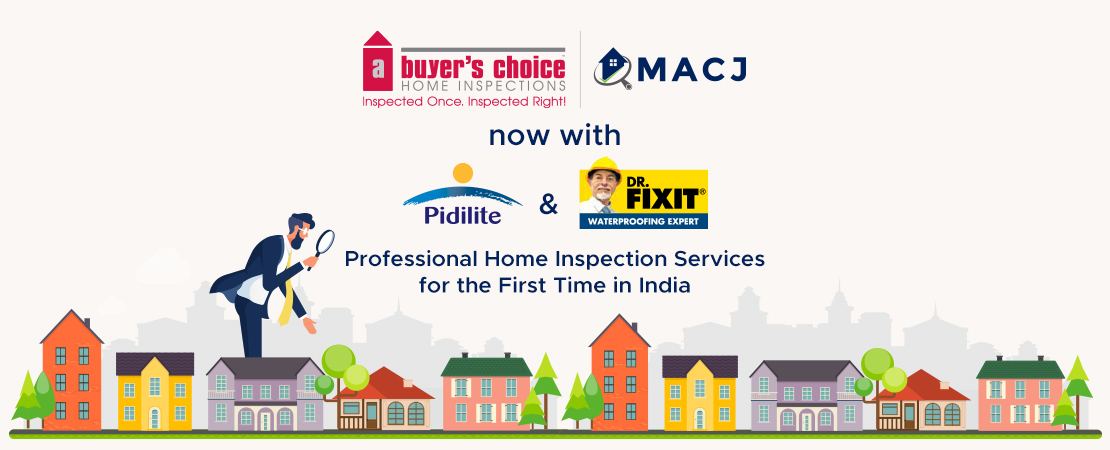 Pidilite Industries, Indian MNC, along with its Dr. Fixit Institute of Structural Protection & Rehabilitation (DFI) empanels MACJ for the purpose of carrying out inspection in the field of seepage, leakage investigation, non-destructive testing of buildings and infrastructures for waterproofing and repair of concrete structures, to customers, professionals, consultants, architects etc.
Pidilite will give MACJ access to their customers for diagnostic services.
DFI shall provide training to the engineers / senior team members of MACJ on the process of conducting inspection, diagnosis and report preparation with standard solutions.
Pidilite training MACJ Team at Hyderabad
The Collaboration will be piloted from Hyderabad city & mutually agreed other Indian cities will be added.
The Benefits
Synergistic Collaboration: Leveraging of respective strengths to enhance customer experiences and market presence. By integrating Pidilite's global brand & expertise in construction chemicals & waterproofing solutions with MACJ's knowledge of home / property inspections, the association can create a comprehensive approach to property evaluation, repair and maintenance.
Enhanced Customer Satisfaction: Working together, can deliver holistic solutions to customers' needs. Addressing the root cause of seepage / leakage issues, can ensure longer-lasting results and bolster customer satisfaction, leading to increased brand loyalty.
Market Differentiation: The collaboration will set the companies apart from competitors as a comprehensive and reliable solution provider. This unique offering will also give MACJ a competitive edge in the market.
Enhanced Inspection Processes: Pidilite's cutting-edge solutions will empower MACJ's inspectors to identify potential issues and recommend optimum remedies, providing homebuyers with added peace of mind.
Training, Research and Development: The collaboration will facilitate knowledge & training programs, ensuring MACJ's inspectors stay up-to-date with the latest advancements in construction materials and techniques.
Pidilite Industries is the market leader in adhesives and sealants, construction chemicals, hobby colours and polymer emulsions in India.
Pidilite is a consumer centric company committed to quality and innovation, for decades, pioneering products for small to large applications, at home and industry, which have forged strong bonds with people from all walks of life.
From adhesives, sealants, waterproofing solutions and construction chemicals to arts & crafts, industrial resins, polymers and more, the product portfolio is as diverse as it is ever-evolving.
It has presence all across India and in 71 countries globally.
Pidilite has right expertise, years of experience and a solution for every waterproofing trouble.
It offers a range of customizable System Solutions under the brand name of Dr. Fixit that addresses almost every surface such as basements, podiums, wet areas, water-bodies, terraces, roofs and external walls.
Its solutions are specially designed keeping in mind the complexity of large structures & provides better durability and sustainability of the structures.
The Comprehensive Warranty is based on the following pillars:

Single point of accountability with manufacturer's supply & apply warranty on selected systems.
High quality & renowned waterproofing application services.
Well-trained network of partners & authorized applicators.
Onsite technical supervision and review.
It also has products & solutions for Maintenance, Repair and Overhaul.
Whether it is Pidilite's retail products or industrial, its offerings start out within the factory but make their way into the homes and hearts of its consumers. Pidilite brand portfolio includes a complete gamut of products in the consumer and industrial application spaces including