Home Inspection: Win – Win for all the Stake Holders in the entire Real Estate Value Chain
For Your Protection, Get Home Inspection!
A professional home inspection provides all parties with a clear understanding of the physical condition of the home in order to make a well-informed decision – Home Buyers / Owners, Home Sellers, Builders / Developers, Real Estate Agents / Brokers, Interior Designers. It also benefits Home Loan Lenders, Home Insurance Companies, Central Government / State Governments, City Building Departments, etc.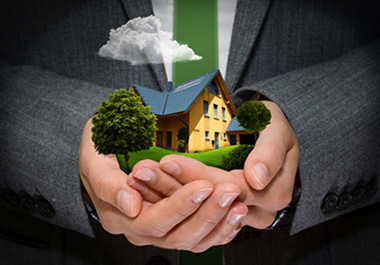 For Home Owner / Buyer
Ensures one of the largest investments that is made in anyone's lifetime is for most part a solid and safe home.
Reduces risk of unwanted surprises. Extra Level of Security for one's Future Home.
Helps in Price Negotiations and enables negotiate Seller Repairs.
Helps reveal necessary repairs and unforeseen costs before one buys.
Forecast & Plan for Home Maintenance and potential future expenses.
Helps in Home Renovations.
Home Inspection is Inexpensive.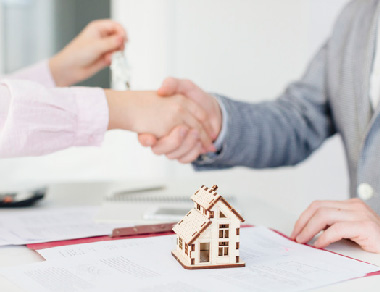 For Real Estate Agents
It can greatly assist in the sales process by making a buyer feel more confident about the purchase. Realtors can discuss the pros and cons with buyers when they know details about the inspection.
Home Inspection enables realtors to make sellers to understand the health condition / potential issues in their property.
Realtors can Make Recommendations for Repairs. In that way, a seller / buyer can plan to the repair or negotiate on the selling price as per the market status.
Builds credibility, makes agents look more professional, and promotes referrals.
Increased Referrals From Satisfied Customers.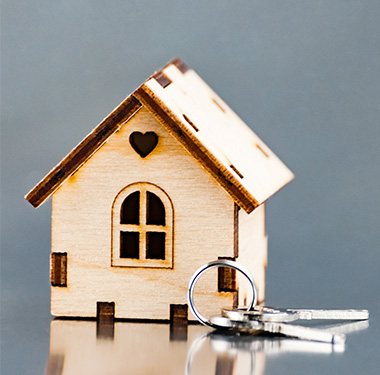 For Home Sellers
A holistic Home Inspection helps identify minor issues which becomes a major one with time.
After investing lakhs of rupees in interiors like paints, wallpapers, furniture etc, when defects arise, the interiors gets damaged completely and there is no way to save them other than replacing it, resulting in a huge unforeseen expenditure.
Investment of approx 0.5% to 1% of property value on repairs, property life can be increased and the maintenance cost can be reduced remarkably.
Increases the longevity of the house and decreases its depreciation rate.
It also earns a better selling platform and bargaining position to the seller.
When a re-sale property is sold out with minor repairing of the issues which were then visible, and hiding it with external beautification and not taking care of the root cause, then in due course of time the problems appear again, which earns a bad name to sellers.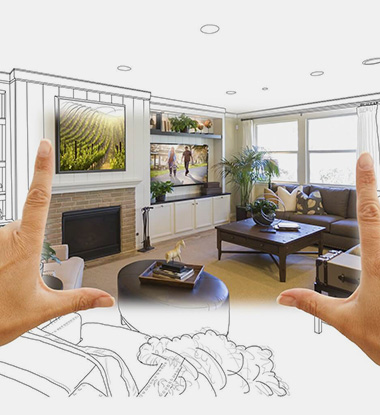 For Interior Designers / Home Furnishings
Interior Designers play a key role to create a functional and quality interior environment of homes and make home owners happy.
They read blueprints, building codes and inspection regulations, as well as universal accessibility standards.
Home inspection will go a long way in making them evaluate and understand the conditions of the structure / components / elements of homes e.g., presence of invisible dampness / moisture can be located with thermal imaging technology during the inspection which will help interior designers design the furnishing of home better and ensure longevity of the furniture installed in the home.
Home Inspection will aid them in designing beautiful homes to make home owners happy and realise their dream homes come true.
Home Inspection is an aid in interior designing for ensuring longevity of the elements of a home.
For Real Estate Developer
Senior management cannot always monitor construction & quality.
Reduced dependency on contractors / floor managers / supervisors / workers.
Provides a third party audit on builder behalf as a quality assurance on the construction and finishing of units.
Home inspections can save substantial money and effort by assuring quality control over work done by contractors even when the senior management is not always actually on-site.
Third party Quality check will give further assurance & peace of mind to the developers in the light of the recently enacted RERA wherein developers will have to give a 5 years free of cost defects' liability guarantee to the home buyers from the date of possession.
Will add to project's value, developers' credibility and group brand to grow.
A home inspection benefits all parties involved in the real estate value chain.