---
Detect Issues
Sign of rat infestation noted inside light switch board.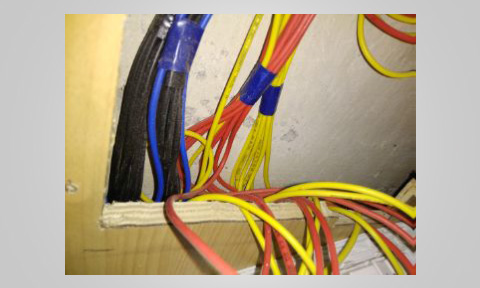 ---
Describe Issues
Sign of rat infestation should not be ignored. If it had chewed the insulation of wire then this can cause damage to wiring. This will be a safety hazard and also disturb the functioning of electrical fixture & accessory. If not rectified at right time, it can create difficulty for residents by causing unsafe conditions and also add an extra cost due to repairs.
---
Direct Solutions
We recommend rodent treatment by vendor & damaged wires to be replaced.