Flexible pipe used as a sink drain outlet.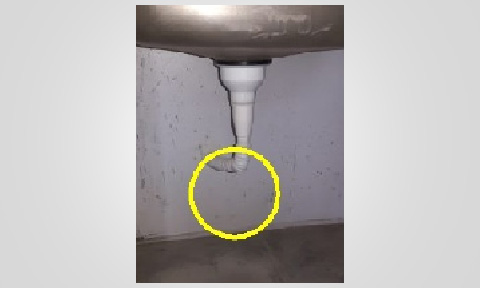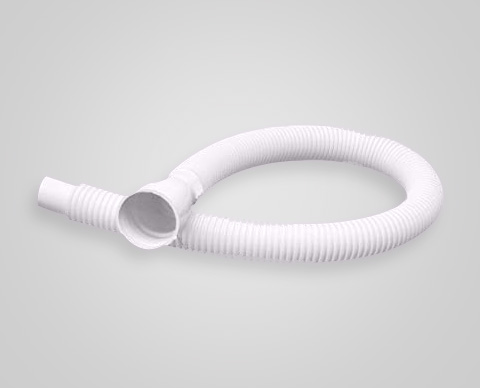 Using flexible pipe as a sink drain outlet may lead to blockage at concealed drain pipe line. It can hamper occupants by creating unhealthy and unhygienic condition. It also adds cost and time lag due to repair work.
We recommend to install a suitable trap (Bottle / S / P type traps) for sink drain outlet.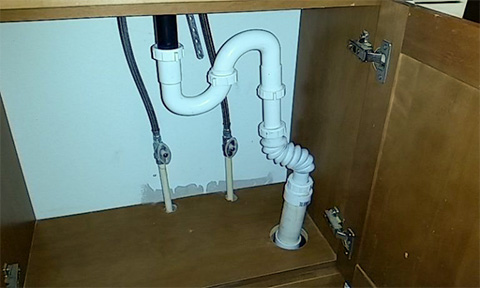 A plumbing trap is provided to receive solid waste from washbasin, kitchen sinks and other appliances .This reduces the chance of drain blocking.