Water pocket noted near floor drain outlet.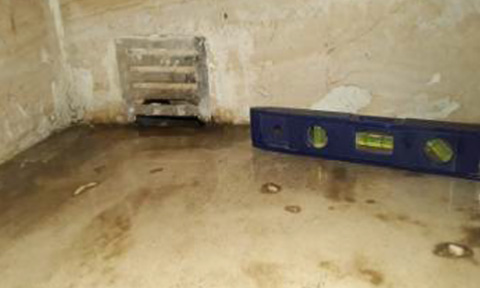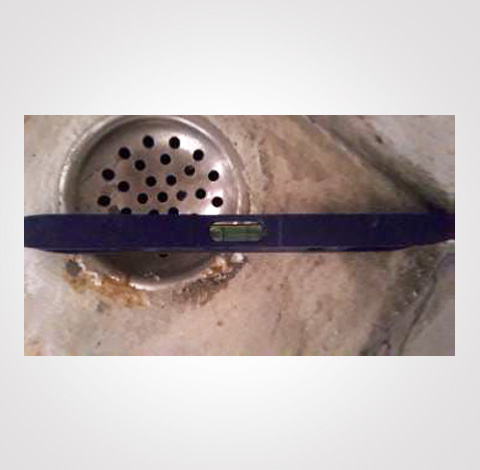 Inadequate slope at flooring can lead to formation of water pockets, hence floor water will not get drained easily from floor drain outlet and get accumulated at the corner. It will lead to damp/ moisture seepage related issues in adjacent areas, and also water seepage in the below floors. This can cause damage to property/ associated area and health issues in long run. Moreover its rectification will cost large amount and time factor.
We recommend client to review and if required, floor tiles to be relaid maintaining proper slope towards floor drain outlet and adequate strengthening of floor and wall tile junction with grout.