---
Detect Issues
Tiles not provided at floor outlet position.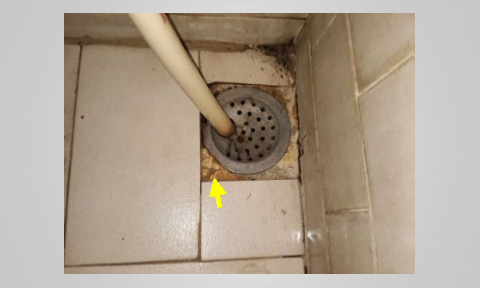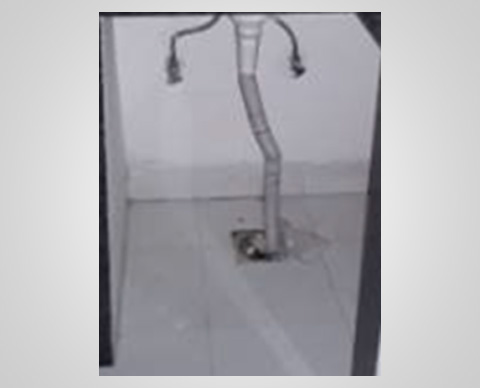 ---
Describe Issues
No floor tiles provided at floor outlet position and filled with grout (white cement / putty) in floor outlet side. Due to this there is difference in level of floor and the area around outlet, leading to stagnancy of water and dirt. Also this filling does not serve for longer time. Hence if not corrected at right time will create moisture seeping problems in attached/ associated area, causing damage and hassles.
---
Direct Solutions
We recommend fitting of floor tiles around floor outlet along with proper grout at junction of installed tiles and outlet.