Rigid grout used in between counter & wall tiles.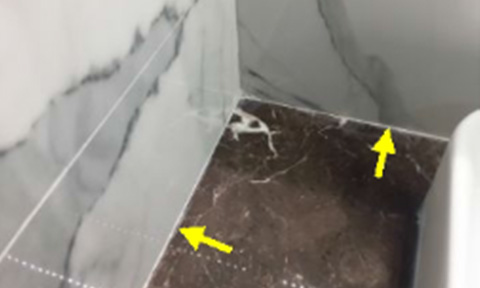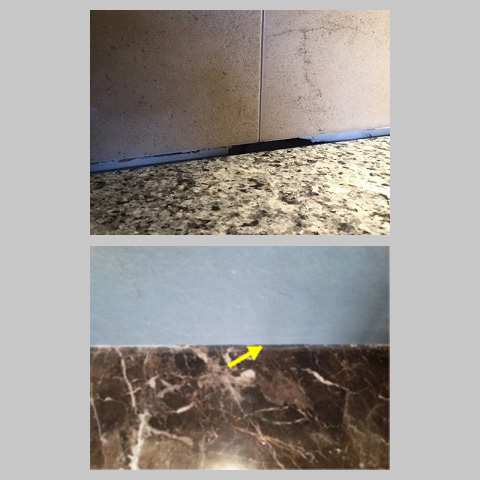 Tiles and counter stone being different materials show different movements due to thermal changes. Cement or other grout being a rigid filler material, gets cracked in long run. Use of sealant material will increase its longevity. Its application is easy and cost effective.
We recommend junction cleaning and uniformly sealing with general Purpose Clear Silicone Sealant in dry condition as per sealant manufacturer specifications after required scrapping off rigid grout material.