---
Detect Issues
Significant hollowness noted on Cement flooring.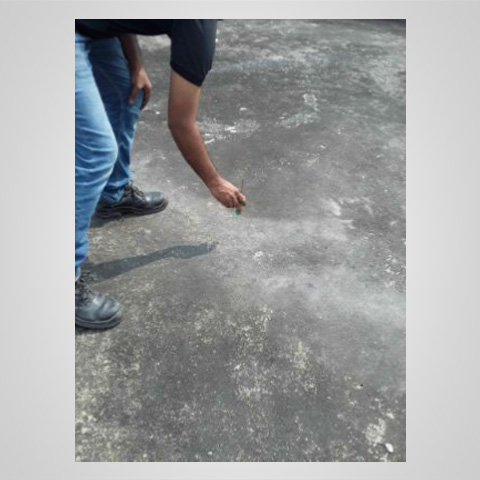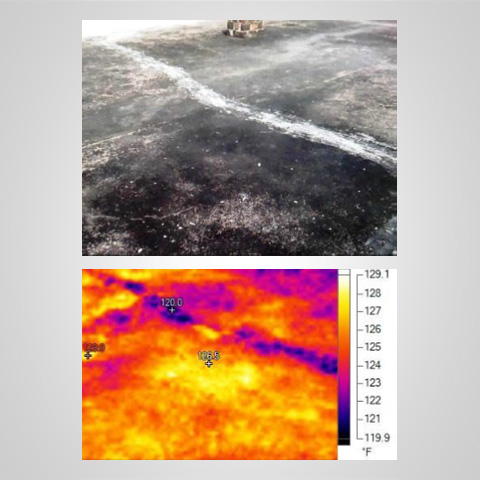 ---
Describe Issues
Entire flooring is significantly hollow. This can lead to cracks in flooring, further deterioration with time will affect the main / mother slab. Sign of water stagnancy also noted at places, causing water seep-in as seen by Infrared image. If not rectified, moisture will spread in adjacent below areas and cause further damage.
---
Direct Solutions
We recommend chipping off loose flooring layer till hard surface and laying of new flooring.