Peeling off paint noted on front wall.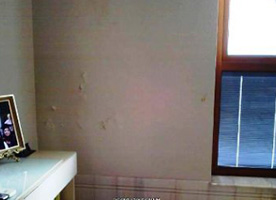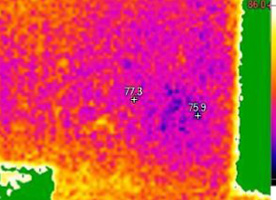 As seen by infrared images of both internal side & external side of affected area, flow of moisture noted from roof level. The moisture damage observed is mainly originated due to leak in pipe from Roof. As observed, moisture flow is in walls from roof level and hence damaged the surface. If not rectified soon, moisture will flow and damage the associated/ attached areas. This will hamper occupants by creating unhealthy living conditions and also create high cost of repair.
We recommend defective pipe to be replaced by plumber.