---
Detect Issues
Deteriorated grout material between PVC drain pipe and flooring.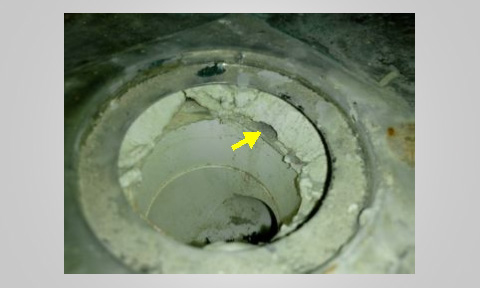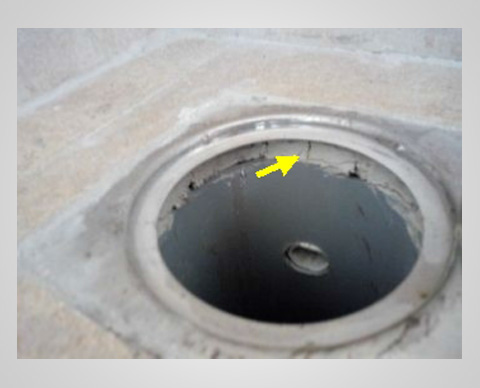 ---
Describe Issues
Due to this, the used water in bathroom will drain through the gaps of deteriorated grout. This will damage the ceiling of unit below this floor. This will affect occupants by creating additional cost and time lag due to repair.
---
Direct Solutions
We recommend gaps between PVC drain pipe with floor and around drain outlet pipes inside drain outlet to be uniformly grouted with epoxy based non shrink grout as per manufacturer specifications after required surface cleaning.