Franchise Opportunity
Join Our Team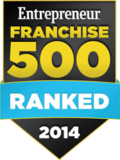 Unlimited Annual
Growth Opportunity
Welcome to the Sunshine Industry!
USD 3 Billion Dollar American Market
Over 25,000 Home Inspectors / 4,000 home inspection companies in America
Over 80% of buyers requested a home inspection as part of purchase contract. 7 million homes sold annually; 6 million homes inspected
99% of realtors / brokers recommend that the buyer get a home inspection, with 92% saying they ALWAYS make this recommendation
Most realtors (84%) have not had any sellers contracts terminated as a result of a home inspection
Over 85% of homebuyers who applied for a home loan also requested an inspection
97% believe that the home inspection was a good value for the price they paid
88 percent of survey respondents say home inspections increase their confidence about the condition of any property
A Multi-Billion Dollar Business Opportunity in India
Indian real estate market – Around USD 94 billion in 2014, estimated to grow to USD 180 billion by 2020
Total new housing demand across the country will be ~ 15 million units (2016-20)
Top eight cities (Mumbai, Delhi, Chennai, Kolkata, Hyderabad, Pune, Bangalore, Ahmedabad) would witness an additional housing demand of 4.2 million units (2016-20)
New regulations like the Real Estate Regulation & Development Act, 2016 will further boost the need for home inspection industry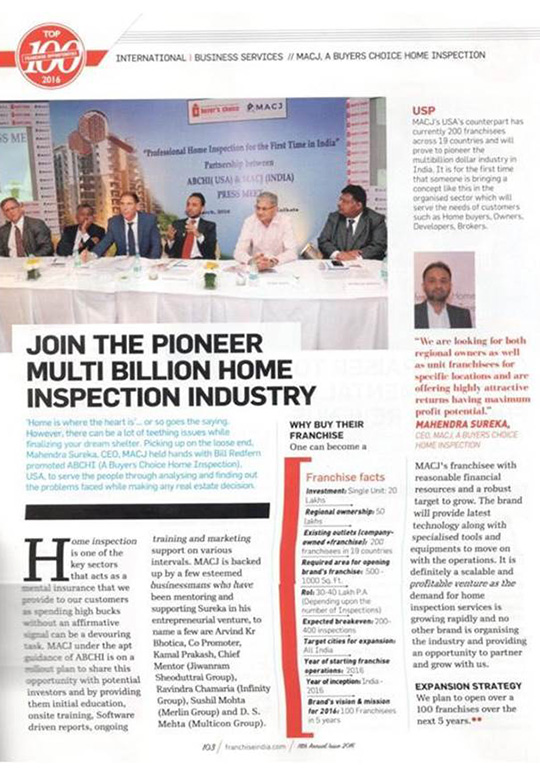 All India Master Franchise of a premium American Multinational Brand
A Buyer's Choice Home Inspections, USA (ABCHI) is an industry leading home inspection franchise.
ABCHI has over 200 franchises operating in 19 countries around the world meeting the huge demand for home inspections.
It has locations in Canada, United States, Chile, Czech Republic, Slovakia and New Zealand and now in India.
ABCHI is rapidly expanding worldwide, on a path to become the world's largest home inspection company.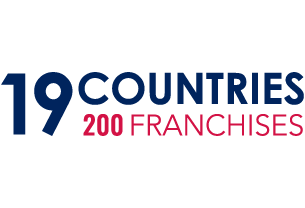 Why we call it a Sunshine Industry?
Home Inspection Industry in India: A Multi Billion US Dollars Industry
A new era was born in India with initiation of Professional Home Inspection Services Industry in 2016.
The home inspection industry is witnessing its seeds of generation with now around 8 – 10 home inspection companies having started operating across major locations in India. Some leading professionals (from IIT / IIM / Google / SAP / Wharton / ICAI) have started multiple home inspection companies in various cities of India.
With the formation and incorporation of "HOME INSPECTION ASSOCIATION OF INDIA", a milestone has been achieved in the country.
The founder members of the association include founders of the leading home inspection companies presently operating in India including MACJ – A Buyers Choice Home Inspections, Homeinspektor, E-ghar, Meazurement, Checkmyprop, etc.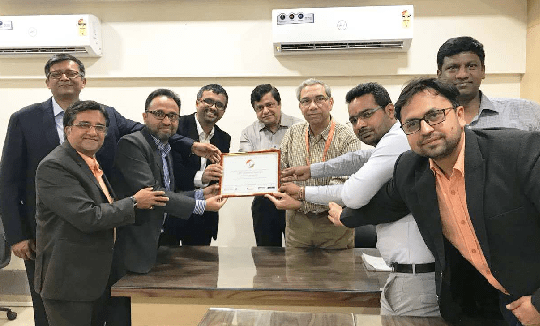 Shri Gautam Chatterjee, Maharashtra RERA Chairman has accepted the honorary membership of the Home Inspection Association of India.
The association has been formed with the objective to have a common platform for the growth, development & regulation of home inspection industry in India.
This should also go a long way in the GOI plan of RERA implementation with a view to regulate the real estate industry in India.
Launch of the path breaking Real Estate Regulation & Development Act (RERA, India), 2016: The recently enacted RERA Act in India provides for a 5 years free-of-cost guarantee from structural / workmanship defect or any other quality or provision of services or any other obligations of promoter as per agreement for sale from the date of handing over possession. It shall be the duty of promoter to rectify such defects without further charge.
MACJ – A Buyers Choice Home Inspections:
Pioneering Professional Home Inspection Services for the First Time in India

Milestones achieved in Short India Journey
Pioneered Professional Home Inspection Services in India in Collaboration with a Leading American Multinational present in 19 countries.
Services first launched in India from the city of Kolkata – 2016.
Created Pan India presence within one year: offices opened across key cities – Kolkata, Mumbai, Pune & Chennai. Gurgaon to open soon.
Affiliation with InterNACHI, US based world's largest body of home inspectors present in 65 countries.
Developed trained & experienced team.
Company's Lead Inspector becomes India's first InterNachi Certified Professional Inspector.
Completed over 750 Inspections.
Launched value added damp / leak / moisture intrusion assessment services including solution recommendations through thermal imaging / infrared technology. Multiple related inspections done.
ISO 9001:2015 certified Company.
Recognition as Debutant Franchise of the year award at the Franchise India 2016 – Asia's Biggest International Franchise & Retail Show held at Delhi.
Selection as a Top 100 franchise business opportunities of 2016 in India with an Article on us in the Special Anniversary issue of Franchising World Magazine.
Taking a leadership role in the growth of the Home Inspection Industry in India including bringing together all the present operating companies under one roof (Home Inspection Association of India).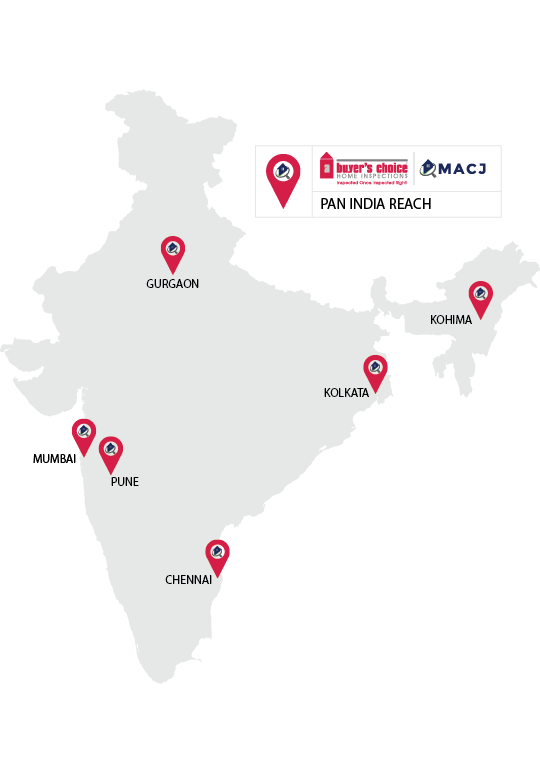 200 franchises across 19 countries
10 franchises now in India
Know what our Franchises say…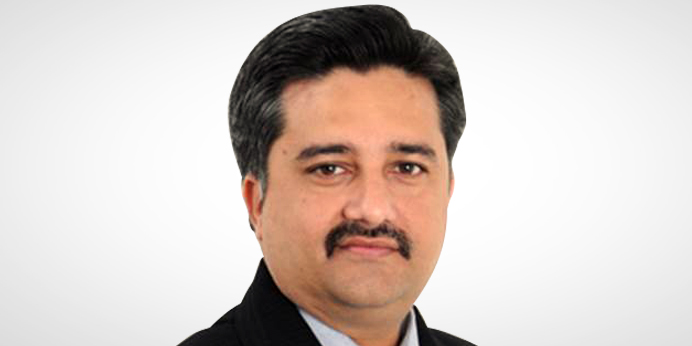 Nitin Gujarathi – Pune
The very thought of helping the "frustrated" Indian home buyer get a good quality home – he deserves the best, has helped us set & achieve new goals through MACJ – A Buyers Choice Home Inspection Services Franchisee business…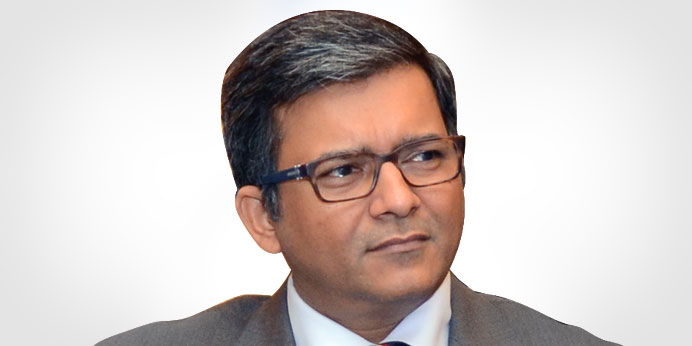 Vineet Chandgothia – Mumbai
A service which is WIN-WIN for all, in the entire bandwidth of REAL-ESTATE from Developer to end customer. MACJ – A Buyers Choice ensures delivery as well as experience of QUALITY when it comes to a reliable space.
Shubham Agarwal – Kolkata
I came across the concept of home and property inspection while I was living in the United States, and immediately realized it's importance and absence in India. This made me want to bring this services to the Indian market, and through our tie-up with MACJ – A Buyer's Choice Home Inspections are currently in the process of revolutionizing the Indian real estate market.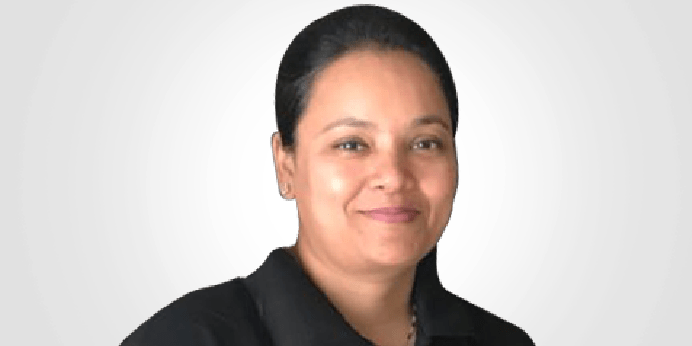 Ritu Sureka – Kolkata
Really enjoying the entrepreneurship, great concept, need of the hour and best part, it has allowed me to work from home with flexi business hours, be my own boss, earn and take care of my family all at one time…
Low Investment
Rs. 15 – 20 lacs*
High Returns
Over 100% ROI on annualised basis
Attractive Onboarding Franchise Terms
Ticking All the Boxes Right
Pioneering Venture in collaboration with a leading Global Multinational Brand
Goes direct to an Indian Home
Serving the key need of the home buyers
Meets the demand of Industry movers
Serves India and its masses
Investment within affordable reach
Potential to be successful, profitable & scalable
100 % ROI Assured
Break-Even in 18 Months
Centralised Social Media Marketing
Complete Training and ongoing Support
Latest Tools & Technology