---
Detect Issues
Significant crack with hollowness at plaster surface noted on external masonry sill.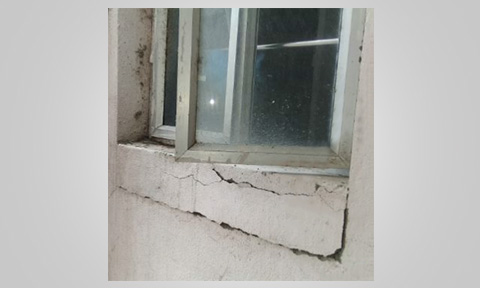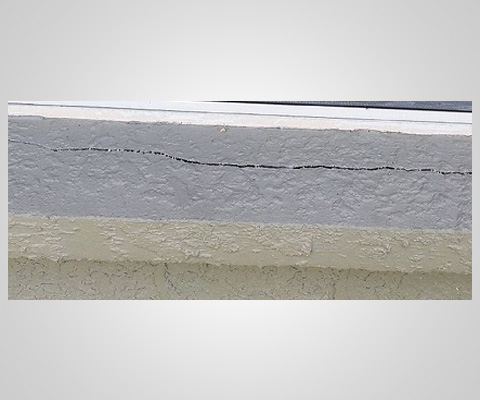 ---
Describe Issues
Due to this crack on external sill, rainwater and moisture will enter masonry wall surface thereby affecting adjacent/ in-house wall surface and will weaken the integrity of associated elements. Additionally, if Crack not treated at right time, can increase in depth and lead to further deterioration at the affected area. Hence will hassle the residents by adding an extra cost and time factor due to its rectification or repair process.
---
Direct Solutions
We recommend:
Step 1 – Cracks with hollow plaster surface and loose material to be scrapped off till hard strata.
Step 2 – Re-plastering to be done with repair mortar.
Step 3 – After adequate curing of plastered surface, exterior grade paint finish to be provided as per paint manufacturer specifications.