Detect
Termite tubes noted at corner of wooden ceiling & termite noted at bottom of door frame and cabinet corners.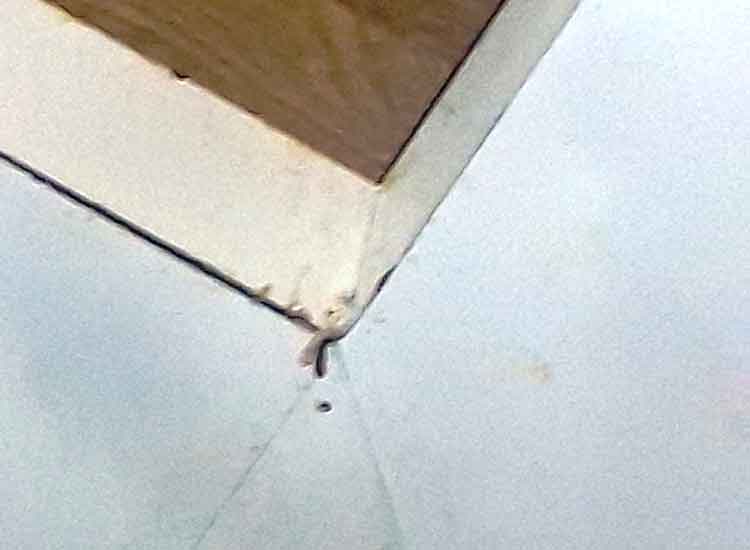 Describe
If not treated earlier, it can damage wood and deteriorate further your wooden ceiling, door and cabinet. This will create a cost factor.
Direct
For the purpose of treatment, we need to segregate woodwork depending on condition:
1. One which is damaged by termites as well as is beyond repair and need replacement, &
2. One which is mildly damaged by termites & can be repaired.

Treatment of the affected wood. We recommend:
Step 1 – Finishing layer (paint / laminate) of affected section to be scrapped off.
Step 2 – 2 coat of spraying of the 'Chemical for wood treatment' after interval of 2 hrs / time to surface drying.
Step 3 – Wood primer / desire finishing once the wood surface become saturated surface dry. Care to be taken to not to waste any additional time in between spraying & finishing; otherwise anti termite chemical will evaporate from wood.

Note: 'Chemical for wood treatment'- anti termite chemical or Woodtech Termishield or equivalent product.