Home Inspection is an aid in Interior Design for ensuring proper functionality, beauty, good health, safety & longevity of a home / property.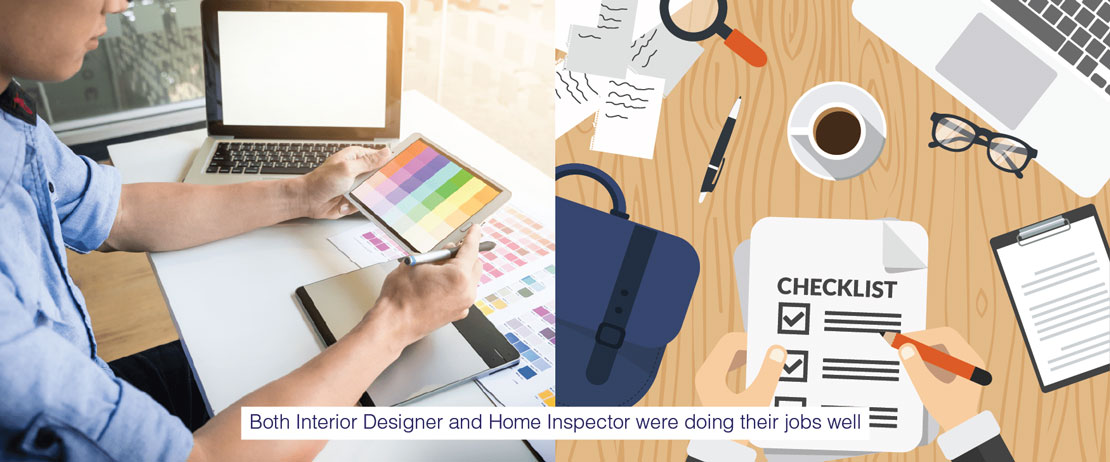 Both Interior Designer and Home Inspector were doing their jobs well
Let us suppose 'Interior Designer' to be a beautiful girl and a 'Home Inspector' to be a handsome guy. Both were happily doing their respective works and earning a lot of kudos for it too. But they haven't met. They were unaware of each other but destiny had some other plans for them. The beautiful 'Interior Designer' became a crucial part in every home or property. Likewise 'Home Inspector' was steadily making his presence felt and climbing the popularity quotient.
Both Interior Designer & Home Inspector work on all kinds of properties (home, office, retail, shopping malls, commercial, schools, warehouse, etc). They design / inspect both new or existing properties and whether a property owner / buyer is planning new interior design or home improvement / renovation / makeover or home remodeling.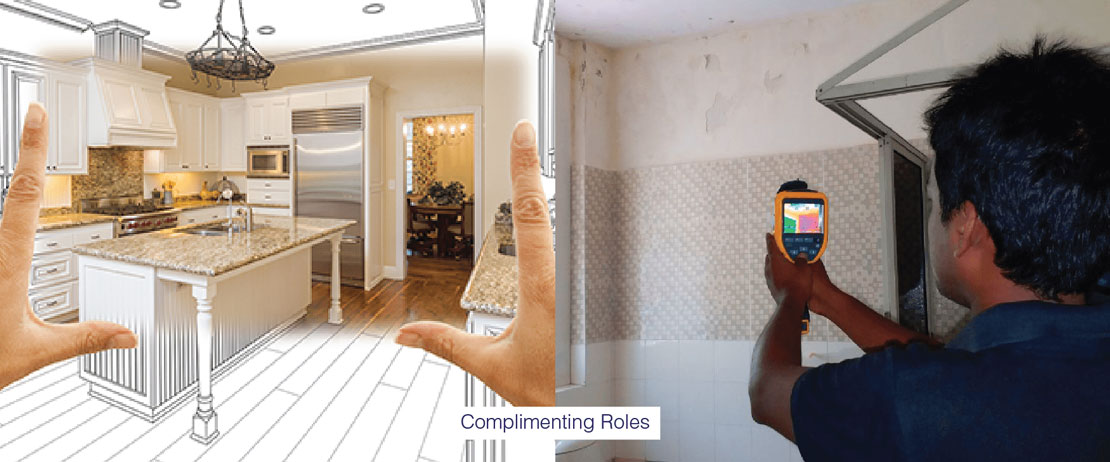 Complimenting Roles
Description
Interior Designer
Home Inspector
Role

Play a key role to create a functional & quality interior environment of homes.
Make interior spaces functional, safe, and beautiful by determining space requirements and selecting decorative items, such as colours, lighting, and materials.
They read blueprints, building codes and inspection regulations, as well as universal accessibility standards.

Complete Healthy Check-up of Homes.
All areas inspected (bedroom / bathroom / living / dining / kitchen / balcony / servant quarters, etc)
All systems & elements covered (Ceilings / Walls / Floors / Doors / Windows / Electrical / Plumbing / Cabinets / countertops / Ventilation & Exhaust systems / Water Supply, etc.)
Inspection Coverage: Material Types, Installation & Finishing, Operations & Functionality, General Safety, etc
The 3 D Inspection of Issues – Detect the Issues, Describe the outcome, Direct Solutions

Benefits

Professional & Expert Assessment
Turnkey Solution
Combining Style in Right Manner
Focused Design
Make Spaces Functional And Appealing
Economical Budgeting & Time Management
Deliver Latest Trends

Provides extra level of security and peace of mind.
Warning signals: In-depth analysis that spotlights not just current needed repairs but also issues that may become a problem in future.
Investment of approx. 0.1% to 0.5% of property value on inspection – property life increased & maintenance cost can be reduced remarkably.
Decreases depreciation rate.
Earns a better selling platform and bargaining position to the seller / realtors.

Objective
Ensuring proper functionality, beauty, good health, safety & longevity of a home / property.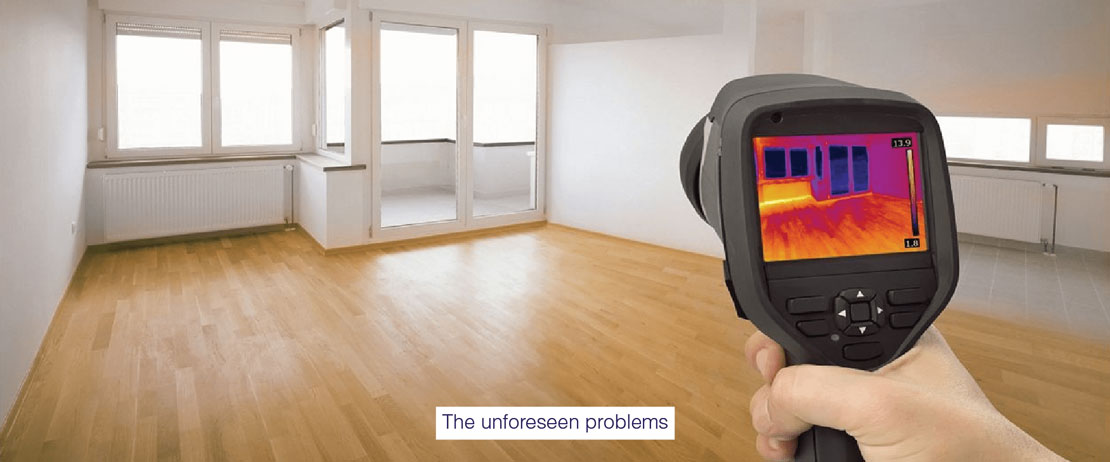 The unforeseen problems
After investing lakhs / crores of rupees in buying a home, in interiors like paints, wallpapers, furniture etc , when defects arise, the interiors / exteriors get damaged – Issues start creeping-in including:
Dampness, Water Seepage / Leakage / Moisture / Termites
Cracks / Patches / Peeling / Undulation / Improper Finishing
Improper joint fillings / Gaps / Extra Cuts / Improper Slope
Issues in Doors & Windows
Plumbing Issues
Electrical issues – short circuit / damaging wires, conduits, making life of occupants risky.
Safety / Functionality Issues
There is no way to protect, other than, replacing it or incurring huge costs in repair & maintenance.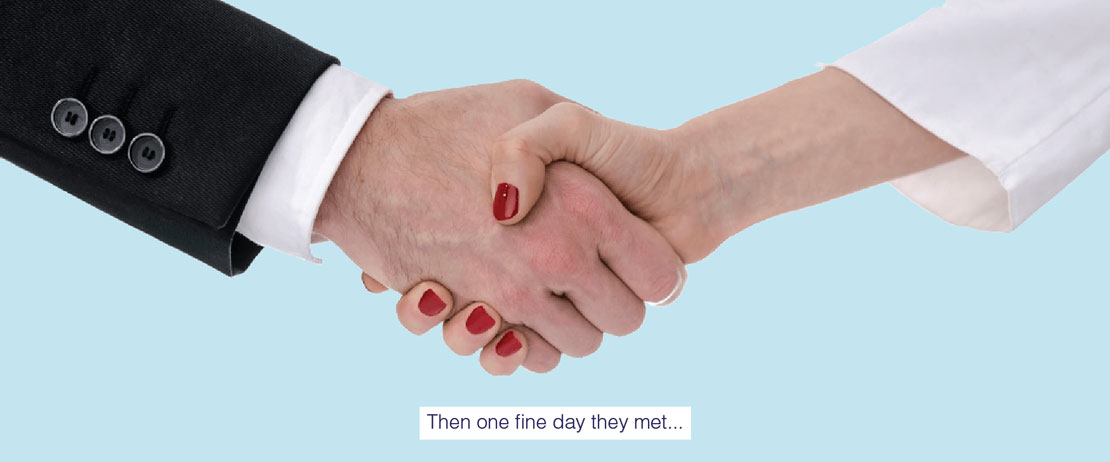 And then one fine day they met
There were fireworks and miracles! When the home inspector and an interior designer joined hands, the final product and service that they gave birth to was of superior standard. And most importantly they made other's dream homes' come true.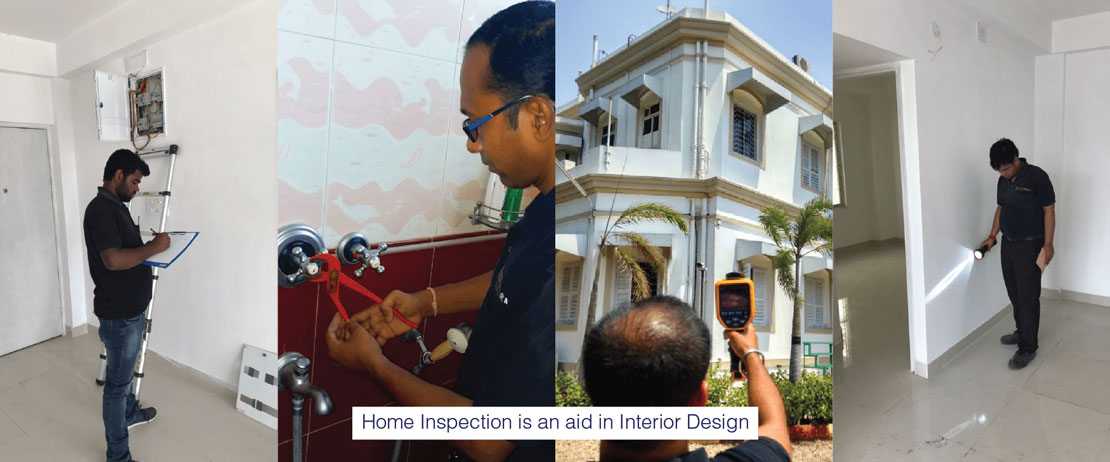 Home Inspection is an aid in Interior Design for ensuring proper functionality, beauty, good health, safety & longevity of a home / property.
In interior design and décor, it is very important to know the place & its condition, in and out, for optimum end result. And so, the first and the most populated step of an interior decorator is to engage a home inspector to inspect the place. An interior decorator sets the overall vibe of a place by deciding what colour palette, paint finishes, lightings, furniture, accessories will go into that particular space. For this, he / she needs the inspector to perform the inspection in order to get an exact picture of the overall dimension, condition, nature, look and feel of the space. Only then, an interior decorator would be able to deliver the desired end-result in the most efficient manner.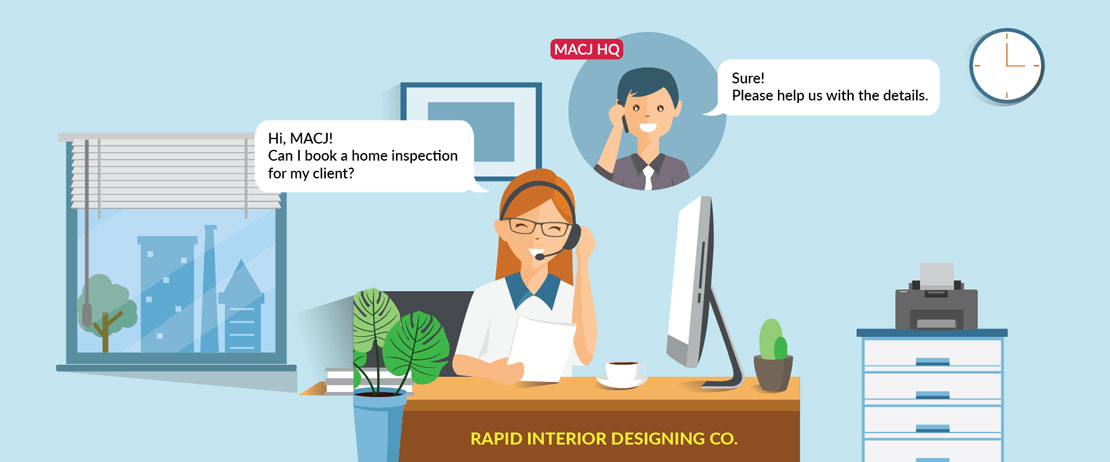 Top interior designers follow this route; they go for the property / home inspection first to get the overall vibe of the place and then decide on what will and will not go with it.
Home inspection goes a long way in making the interior designers evaluate and understand the conditions of the structure / components / elements of homes e.g., presence of invisible dampness / moisture can be located with thermal imaging technology during the inspection which will help interior designers design the furnishing of home better and ensure longevity of the furniture installed in the home.
Home Inspection will also aid them in designing beautiful homes to make home owners happy and realise their dream homes come true. The interior designers will not have complaints from the customers because now they are aware of each wall, door, window, plumbing / electrical issues, etc. e.g., they can put up a wall paper or fix a cabinet without any worries.