Interior grade paint used in the outside of windows in external wall.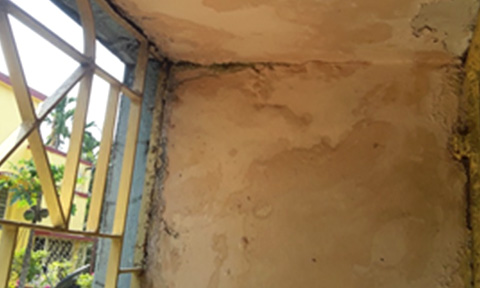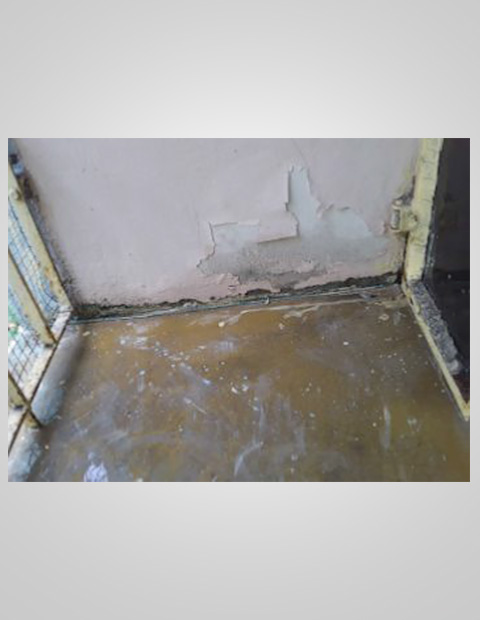 Interior grade paint applied in outside of window can't sustain weathering action for long period. Paints formulated for exterior use contain additives that give them longevity in the elements – including resistance to cracking and dirt resistance, as well as protection from the damage ultraviolet (UV) rays cause. Also exterior paints are made to combat against fading and mildew.
Different paints have different properties, and are formulated for different purposes. Usage of interior grade paint for external surface can cause deterioration of surface, due to which there are chances of moisture seepage which will add to high repair cost and inconvenience.
We recommend upgrading the same with exterior grade paint.