Rainy season brings pleasant weather, but it can also bring a series of problems if your property (home, office, etc) is not ready to handle the negative effects of this weather.
Rains bring in so much relief from the summer heat, but with it also comes humidity, seepage and other problems. As monsoon has arrived, we are ready with our checklist for your property. You would be happy to note that this checklist can be used to reduce/ prevent the Pre & Post Monsoon effects. Use the checklist below to make sure that you won't have to worry about the problems when the rain hits your home/ office.
Following is the checklist for your property care: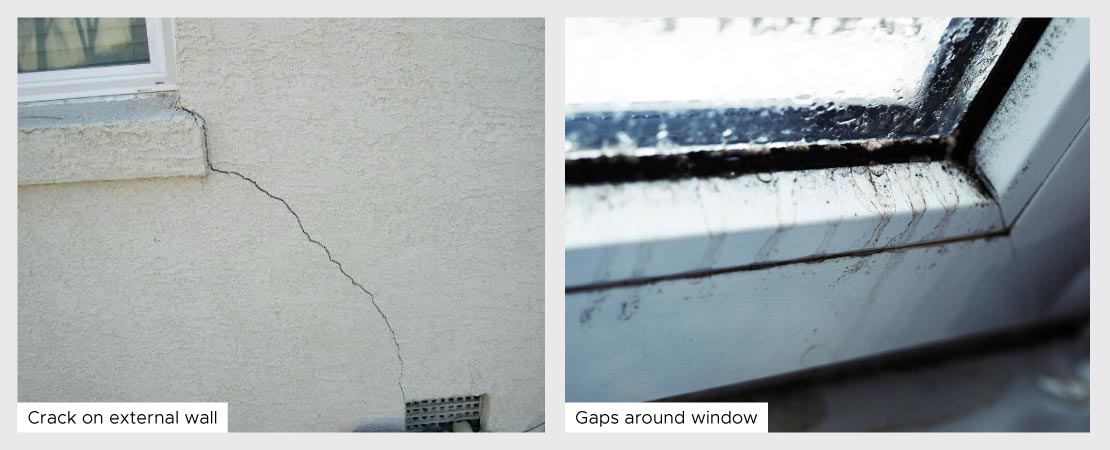 1. External walls to be checked for any cracks
Check the external walls for crack. Due to this, rainwater and moisture will enter wall surface thereby affecting adjacent/ in-house wall surface and will weaken the integrity of associated elements.
2. Check the gaps around window
Most common damage inside homes/ offices occur due to water seepage from the gaps between window frame & external wall. Gap will be a source for rainwater to flow inside the home. If gap are not filled properly, it will lead to moisture intrusion, paint deterioration & damage to walls.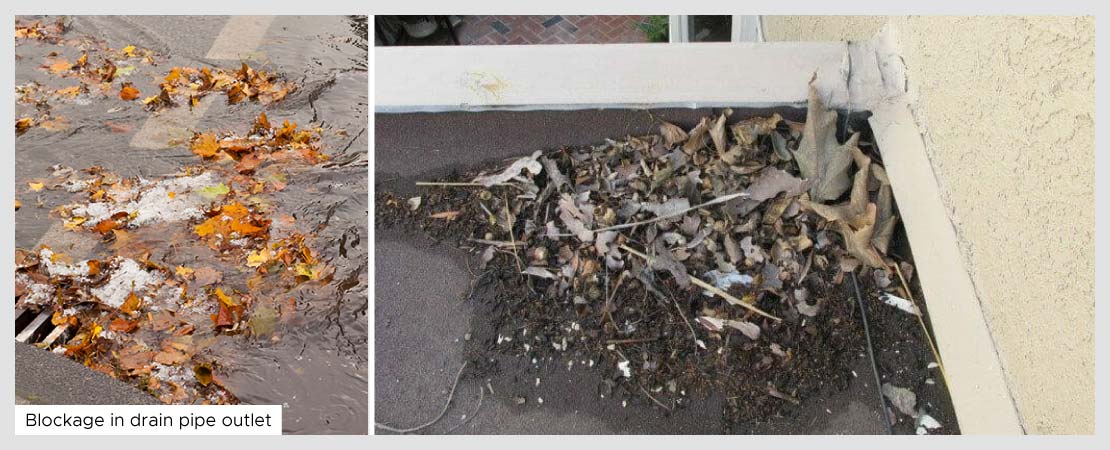 3. Check blockage in drain pipe outlet at Roof and Balcony
Check and clear blockage in drain pipe outlet at roof and balcony to avoid stagnant water condition.
4. Check Electrical fittings
Check the outside electrical switches if they are exposed to rains to avoid electrical accidents. Cover them using splash guard to stop penetration of rainwater to avoid electric shock.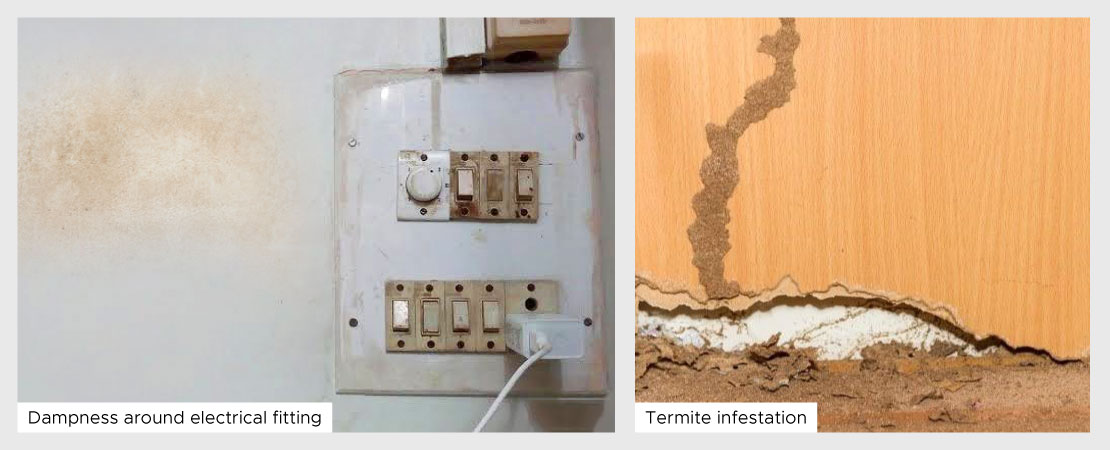 5. Fix Dampness/ Seepage problem in area with electrical fitting
Always try to avoid the dampness or seepage problem in your home/ office especially the areas with electrical outlets like electrical system and switches. These can lead to electrical hazards at your home/ office.
6. Destroy termite infestation if any
Termite infestation is a major problem where high humidity exists. As the rainwater creates moisture, so if not treated at right time, it can lead to increase in termite infestation. So it is important to check them and get rid of it as soon as possible.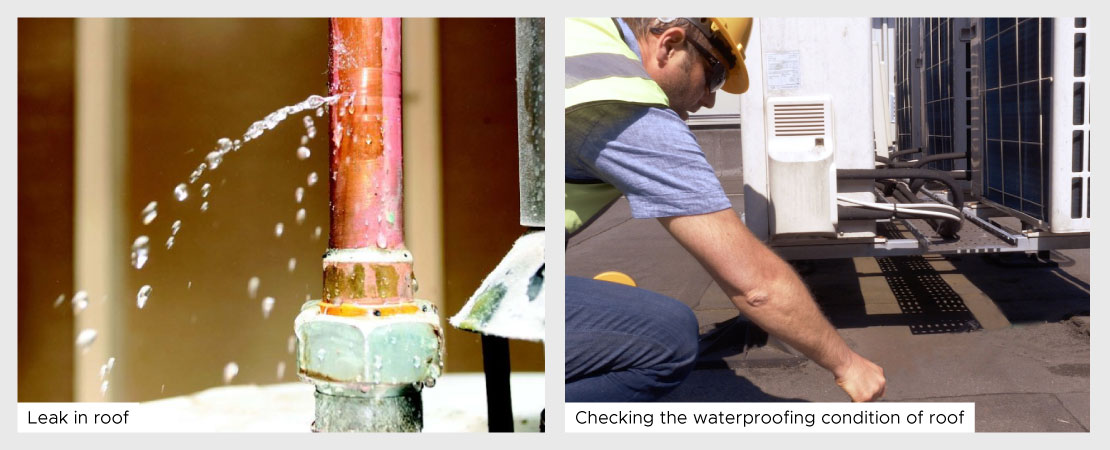 7. Check for leaks in roofs
Check your roof or terrace floors for any leakage and get it fixed as soon as possible before it damages the associated/ attached area. This can happen due to various reasons that will depend on the type of flooring condition.
8. Check the waterproofing condition at Roof
It is important to check condition of waterproofing on the roof/ terrace before rainy season to avoid significant damage to property due to moisture. Spring is the best season to perform outside home/ office improvements especially waterproofing at roof.
9. Check your Air Conditioner for any leakage
Air conditioner should be checked for any possible leakage to avoid increase in moisture content. Further, AC drain line cleaning & setting AC as per weather will also help.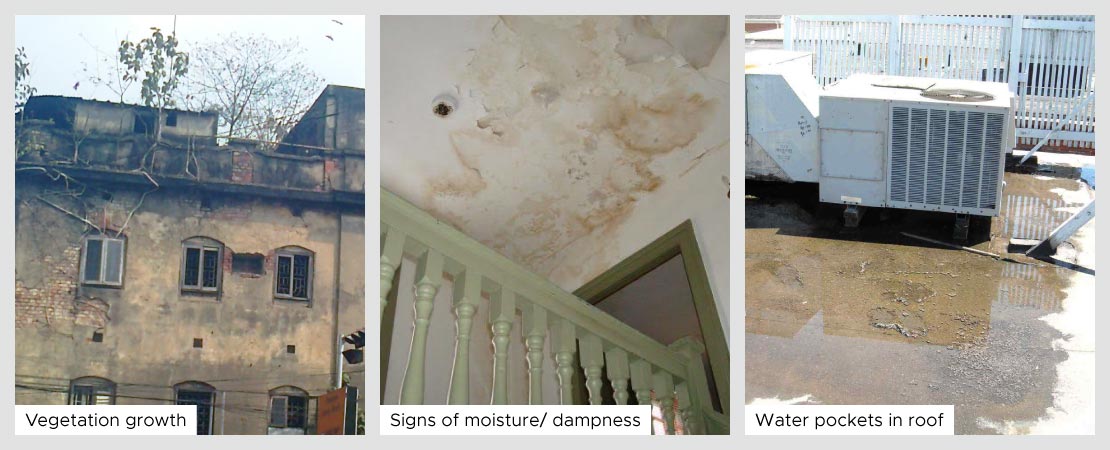 10. Check the surroundings
See if any tree branch or other type of vegetation is leaning on your roof/ wall. Cut or trim it before it gives way during a heavy downpour damaging your walls.
11. Check for signs of moisture/ dampness
Checks for some visual signs of moisture or dampness especially in ceiling/ walls as there are chances of moisture intrusion from roof due to stagnant water.
12. Check the water pockets in roof and balcony
If there is any slope problem, then there are chances of water pocket occurrence in roof and balcony especially around drain outlets.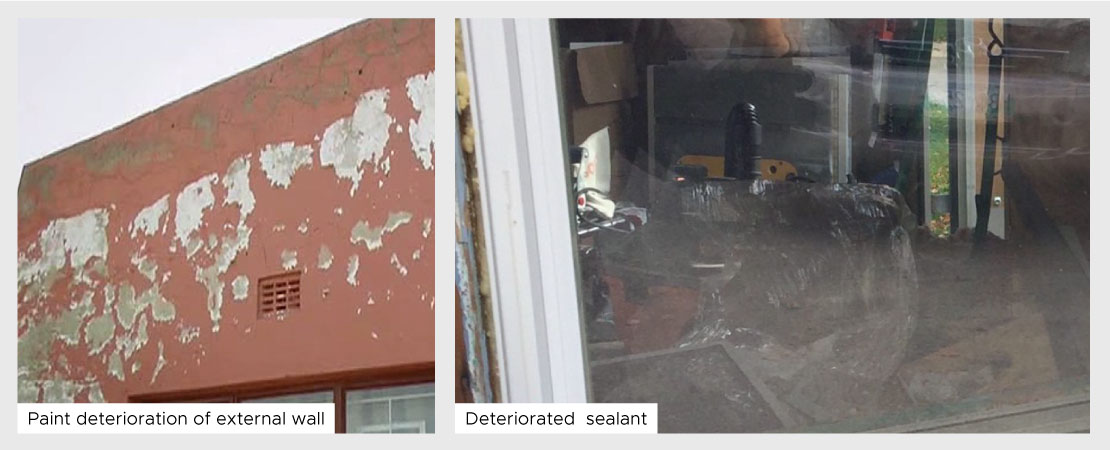 13. Exterior wall Condition
It is important to check the condition of external wall. There are chances of presence of algae, fungus or paint deterioration, which can further lead to spreading of moisture in internal areas of house.
14. Check the areas of wall junction with door
If sealant or any other filling material is deteriorated at sliding door frame of balcony/ terrace and wall, there are chances of moisture spreading in these areas. So it is important to check the areas of wall junction with doors as well.
Apart from this, you can also read a blog on Home care solutions during Monsoon1.
Conclusion
While the monsoons give us endless reasons to like them, they also tend to damage both the exteriors and interiors of our property. It is important to inspect your home or other property before & after the monsoon so, that the problems can be rectified as soon as possible before they get increase in their magnitude.