---
Detect Issues
Discoloration noted on false ceiling of Electrical equipment room.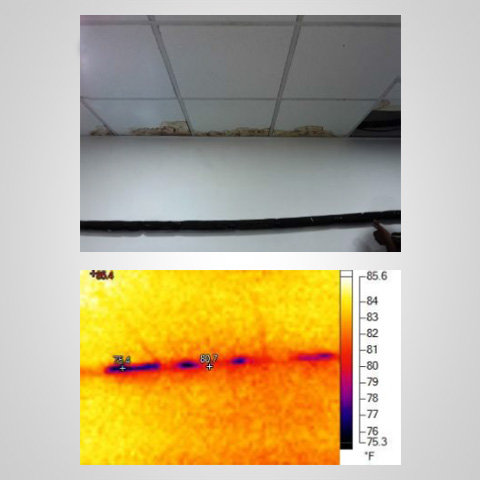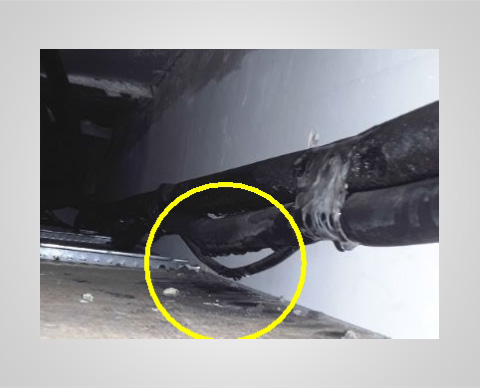 ---
Describe Issues
False ceiling discoloration noted on front wall side. As seen with IR image live water dripping noted from AC gas pipe running above. This happened as no insulation was provided there. This is a high risk hazard as electrical equipments are just under the dripping area. If not rectified can hamper residents by creating unsafer condition.
---
Direct Solutions
We recommend AC vendor to repair.