---
Detect Issues
Water dripping from cut out at false ceiling around fan position.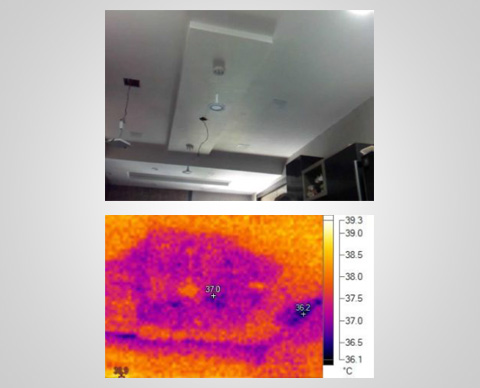 ---
Describe Issues
Above false ceiling, water droplets noted at RCC ceiling surface. This was due to water infiltration from above terrace area flooring bed mortar saturated with water content. Water dripping is accelerated during rainy seasons. As seen by IR camera moisture presence noted at false ceiling surface due to absorbed moisture at insulation layer provided between false ceiling and RCC ceiling surface. Water presence noted under synthetic grass mat in open terrace. Synthetic grass mats is not best suited for roof during monsoon as it stops / disturbs rainwater flow. And stops evaporating of moisture from floor surface. So if not rectified, it can lead to further damage in associated/ attached area due to spreading of moisture.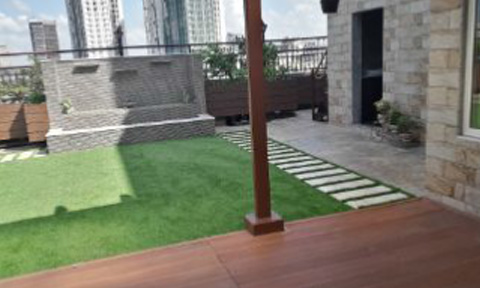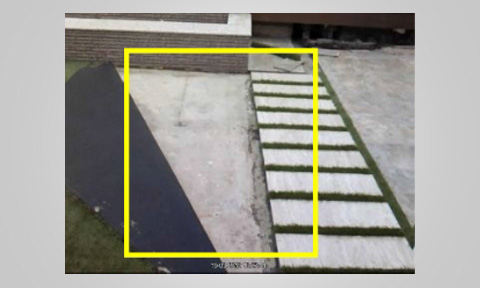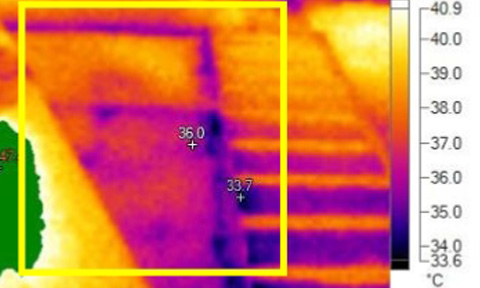 ---
Direct Solutions
We recommend:
1. Removal of mat during monsoon / rains.
2. Affected area ceiling surfaces to be kept under observation and adequate ventilation to be provided for seeped in water to evaporate out.