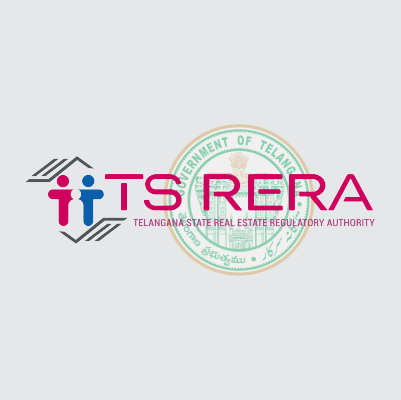 Government of Telangana established Telangana State Real Estate (Regulation & Development) Rules 2017 on Dt.31-07-2017
Telangana State Value Added Tax Appellate Tribunal has been designated as RERA Appellate Tribunal to manage the affairs under the Act till the regular Tribunal is established.
The office of the Authority RERA Telangana is located at DTCP Building, Ground Floor, 640, A.C.Guads, Masab Tank, Opp. PTI Building, Hyderabad – 5000 004.
The official website of RERA Telangana is http://rera.telangana.gov.in/.
No of Registered Projects: 4172
No of Registered Realtors: 2105
The purpose of the act is:

To protect the interest of consumers and establish an adjudicating mechanism for speedy dispute redressal in Real Estate sector.
To publish and maintain a website with records of registered real estate projects and agents for public viewing.
To establish Appellate Tribunal to hear appeals from the decisions, directions or orders of the Real Estate Regulatory Authority.
To establish regulation and promotion of Real Estate sector.
To ensure transparency & efficiency in selling Real Estate.