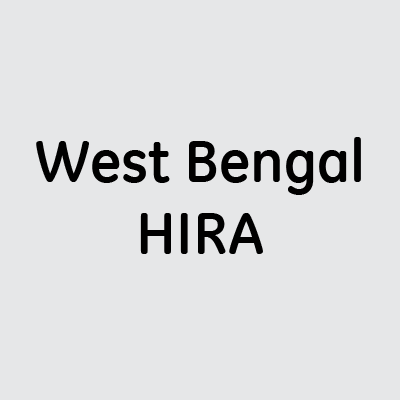 The Housing Industry Regulatory Authority (HIRA) is established under section 20 of West Bengal Housing Industry Regulatory Act, 2017 which has been published in the Official Gazette dated 17th October, 2017 and came into effect on 1st June, 2018.
The objective of the HIRA is to regulate and promote the housing sector and to ensure sale of plot, apartment or building, as the case may be, or sale of real estate project, in an efficient and transparent manner and to protect the interest of consumers in the real estate sector.
To establish a mechanism for speedy dispute redressal and for matters connected therewith or incidental thereto.
Shri. Adip Kumar Ray has been appointed to the post of Member Secretary, dated 21st June 2018.
The office of the Authority HIRA is located at Calcutta Greens Commercial Complex 1st Floor, 1050/2 Survey Park Kolkata – 700075. The official website of WB HIRA is www.hira.wb.gov.in
Status of Registered Projects & Realtors under the Authority.
No of Registered project: 403
No of Registered Realtors: 196