---
Detect Issues
Seepage noted at wall from AC gas pipe insertion.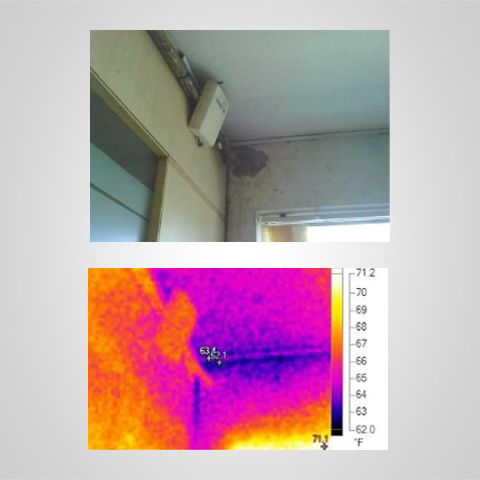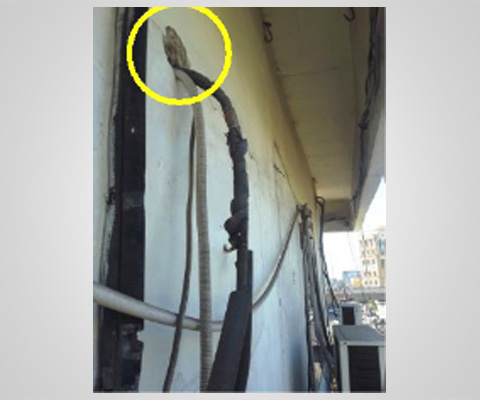 ---
Describe Issues
As seen with IR image, moisture seepage noted from AC gas pipe insertion area as gas pipe has been pulled from external wall without any pipe sleeve. As Sleeves not provided at wall surface for running AC gas pipes, there are unfilled gaps on external surface around AC drain pipe. Due to this, moisture is seeping inside the house. This needs to be rectified at right time, otherwise will spread and damage the property and create difficulty for residents.
---
Direct Solutions
We recommend PVC sleeve packing to be provided at the AC gas pipe insertion area.