Good quality & Safety are the most desired attributes for our homes. When we are standing on the edge of a balcony many of us often overlook the importance of railings.
Although many of us use railings everyday, we do not often stop to consider the significance of it for safety. We like to lean on them, but we often take for granted the fact that our railings are strong.
It is easy to assume that your railings are in good shape until proven wrong, but just like any building material, they can also fail. So today, we are here to share with you its advantages & importance and some tips to maintain them.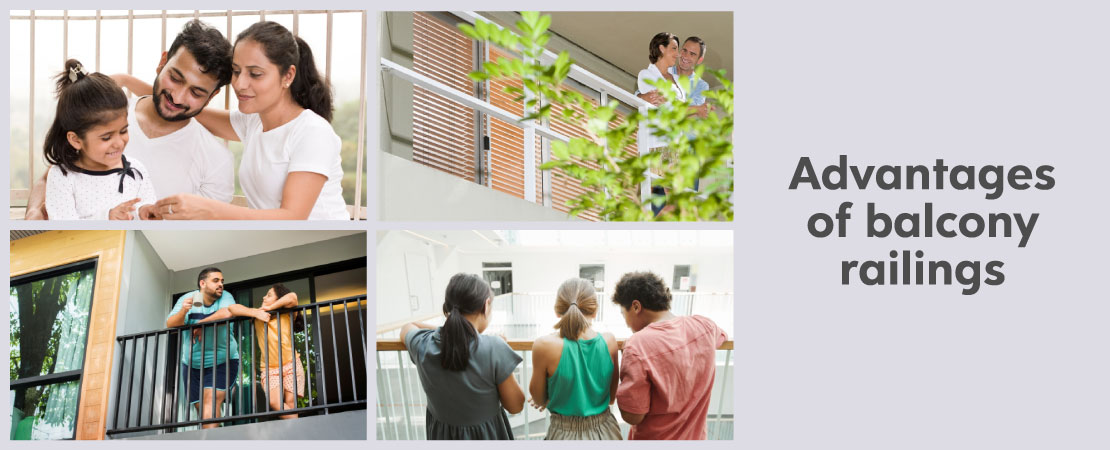 Advantages of balcony railings
Using durable balcony railings are crucial for ensuring all-around home safety. Some advantages of railings are as follows:
For Balance: When a person loses balance on a platform, they usually cling to the railing. It provide stability – which is important for children and the elders.
Prevention: To protect curious children and pets, railings provide a needed barrier which prevents from accidents.
Comfort: During wind movement, high platforms can be dangerous. Railings provide enhanced support and allow others to feel more comfortable walking in balconies.
Apart from this, in reference to affordability, balcony railings are considered to be an affordable option in comparison to costly liabilities that occur without them. In this way, these are important.
Some tips to maintain railings in your homes
After understanding about railing, maintaining the railings in your house takes a priority. Mostly mild steel railing is used in home. Some tips for maintaining them are below: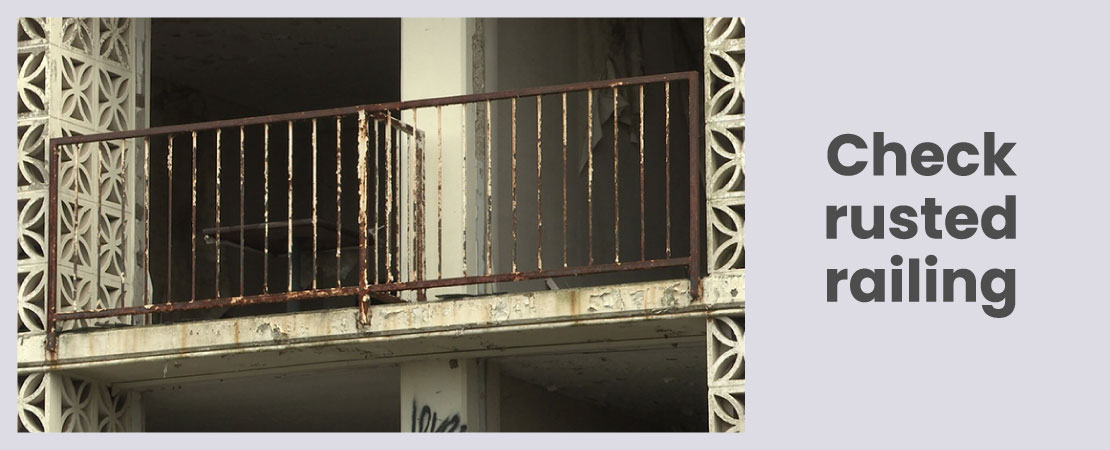 1. Check and repair rusted railing
Rust is not only a visual problem. It is said that rust is like the disease of cancer in the world of metals. It deteriorates the metallic material from inside. When iron comes in contact with air and moisture, it produces iron oxide which is known as rust.
Deposition of rust on railing corrodes the railing further and ultimately causes damages to it. So, the removal of rust or repairing a rusted railing is essential to protect the railing.
Remember, no painting protection will survive long if you do not remove rust from the original metallic surface. Hence cleaning is vital for repairing rusted railings. So for rusted railing, clean and sand off rust from affected surface and apply red oxide primer1 over it along with oil paint.
2. Ensure tightness and repair loose fasteners
After removal of rust on a railing, you should check all joint of railing using screws and bolts. If there is any loose joint, immediately tighten the fasteners with the help of a screw driver. Replace the bolts or screws if they are not sufficient to ensure the tightness of the joint of the railing. If the existing screws are not enough to tighten the joint, you should select a larger screw or a wall anchor to ensure the tight fittings of the joint.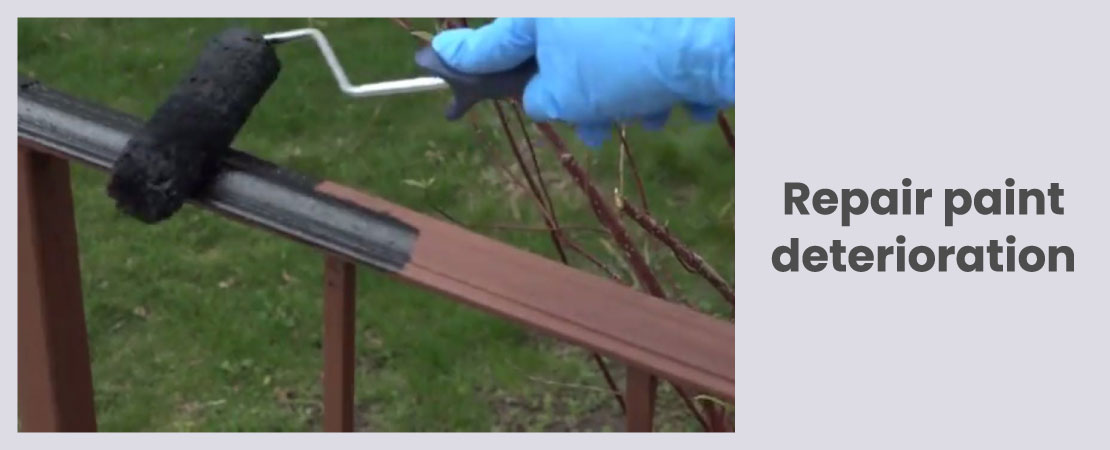 3. Repair paint deterioration
If there is any paint deterioration, clean and repaint the affected part to avoid any type of other defects like rust too. If you feel that if there is requirement of reapplying of primer, then it can be done before applying the paint.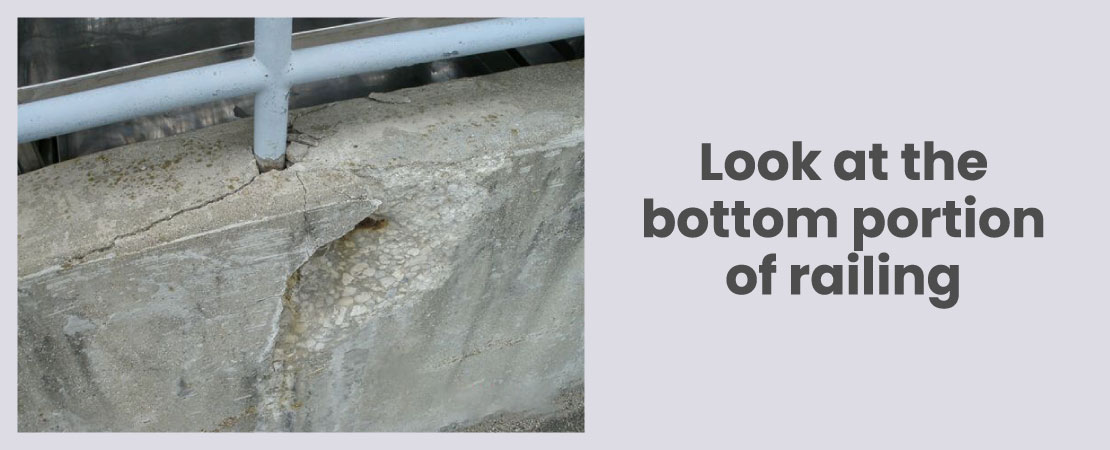 4. Look at the bottom portion of railing
Observe the condition of bottom portion of railing and sill. If there is some damage or cracks, repair them as soon as possible to avoid any future problems.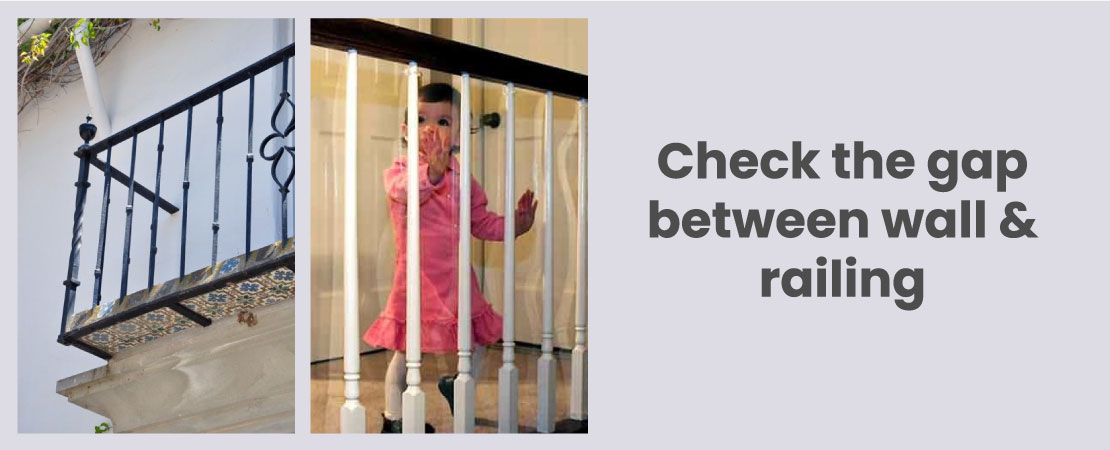 5. Check the gap between wall and railing
If space between wall and railing exceed more than 4 inches, then it will create unsafe condition for kids. Read: Make your home safe for kids.
Conclusion
Beware of poor quality balcony railings2 at your home or apartments. If railings are not maintained properly, they can cause safety hazard. Our objective was to make you aware about the role of railings in your home and tips to maintain them. It is important to take care of railings as soon as possible the trouble is detected.