1. Finding the main water control valve
2. Know the Electrical supply
3. Get to know your appliances
4. Take Advice before interiors or remodeling
5. Ensure General Fire Safety
6. Learn How to Identify Potential Issues in Your New Home
7. Know the Surrounding Essentials
8. Talk to the Neighbours
Buying a house is considered one of the most significant investments you will make in your lifetime and there is so much to think about – the move itself, changing billing addresses, unpacking and even getting used to the sounds that your new home makes.
After months of house hunting, you finally find the home that satisfies your needs. So you feel relaxed and stress-free in your new home. Once you buy a new place to live in, there are several things you need to know about it.
No matter whether you have purchased a new home or got the property in the resale, there are certain things that you need to take care of when you first enter your new home.
Just like learning to drive a car or cook food, every home has important things that the homeowner must be aware of and learn how to operate. For those who believe in absolute home comfort, here is a list of 8 essential things you must know related to your new home.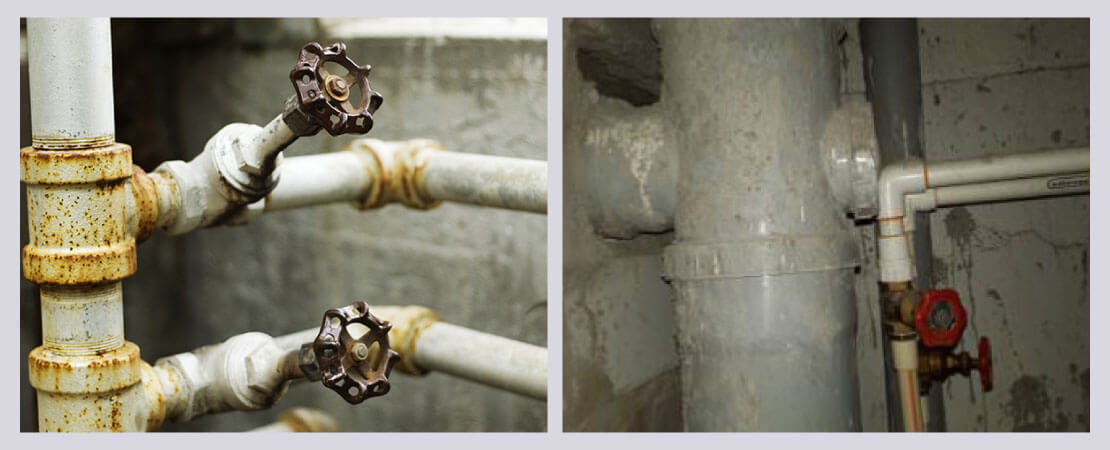 1. Finding the main water control valve
Water from a broken plumbing pipe can pour out dozens of gallons into your home's interior in a matter of minutes, soaking everything in sight – including flooring, furniture and valuables. In this situation or others like (leak or drip), turning off the water mains can prevent the water from causing serious damage to other areas of your home. Water damage is one of the most common occurrence.
Nowadays, many homes have separate water control valves for each area (kitchen, bathroom), which is ideally better. And some homes have the main water control valve at terrace near storage tank. It is important to know the location of this main valve in case of any emergency. Make sure everyone knows where it is located and how to close the valve. Also always ensure it moves freely instead of hard to operate.
2. Know the Electrical supply
Familiarize yourself with electrical supply including the position of the Distribution Board (DB) in case of a trip while plugging in your systems for the first time. There are two common situations that will require you accessing your electrical panel: An outlet in your home has been overloaded and blown a circuit that you need to reset to restore power or, need to turn off the power of a certain area for some electrical work like installing an outlet, or light fixture. If possible label your Distribution board or panel, in case you or any other person requires to turn off the power for some task.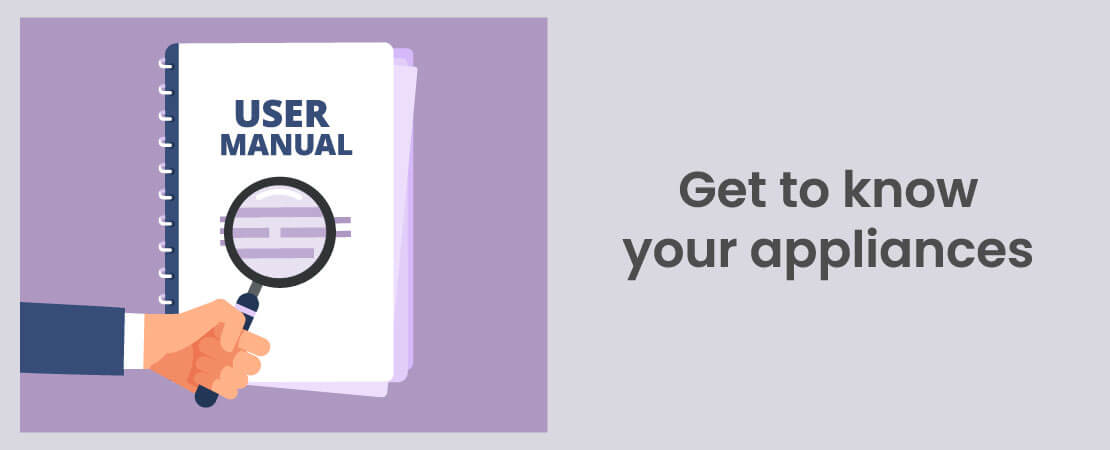 3. Get to know your appliances
Home appliances have made our lives so much easier. We cannot deny the comfort and convenience these appliances provide us. A day without these helping hands is quite annoying and troublesome. Just like cars and televisions, the appliances in your home have different life expectancies and a proper way to operate. It is important to know your appliances, as good care and correct use of these appliances will provide them a longer running life. It is always better to read the guide before using it. Also, keep the warranty card, service details and guide of all appliances together in a place.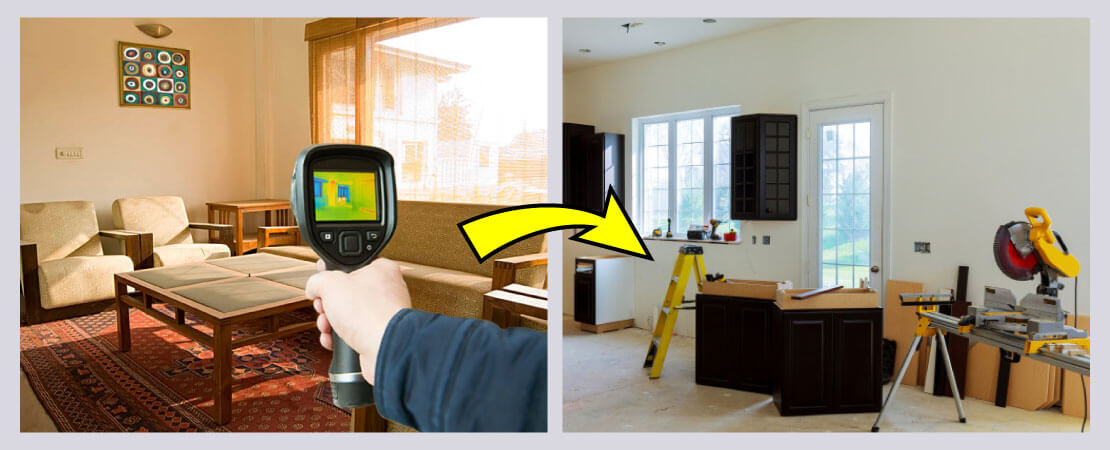 4. Take Advice before Interiors or Remodeling
After buying a home, usually a homeowner plans to have interiors or remodelling. Home Remodelling is a big project, you should not take it lightly in order to maintain aesthetics, functional ease and of course to make your money spent worthwhile. Opting remodeling or furnishings without proper advice can lead to rework and waste of money, if there is any concealed leakage or other related issues in your home. So,it is important to know and understand the condition of your home first with help of professionals before furnishing or remodeling.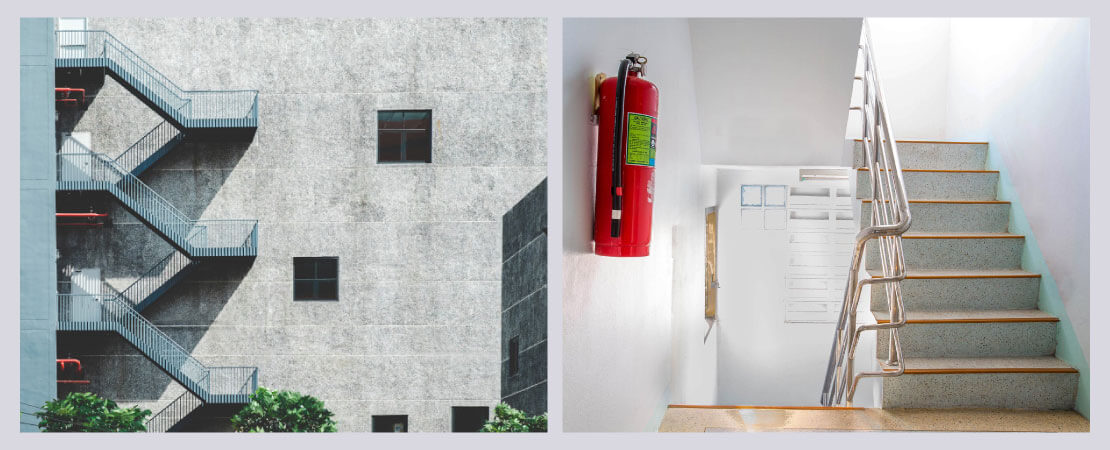 5. Ensure General Fire Safety
Fires at home are generally due to electrical shortcircuit or smoking or overheating. It is important for the homeowner to ensure the general fire safety at home. Firstly, in order to keep yourself safe, see how is the emergency exit in your building in case of an apartment. You should know the location of all of your home's safety equipment in case of emergencies. Locate and check the availability of fire extinguishers and fire alarms. Obtain and maintain it, in case it is not present. You can also read Fire and safety regulations1.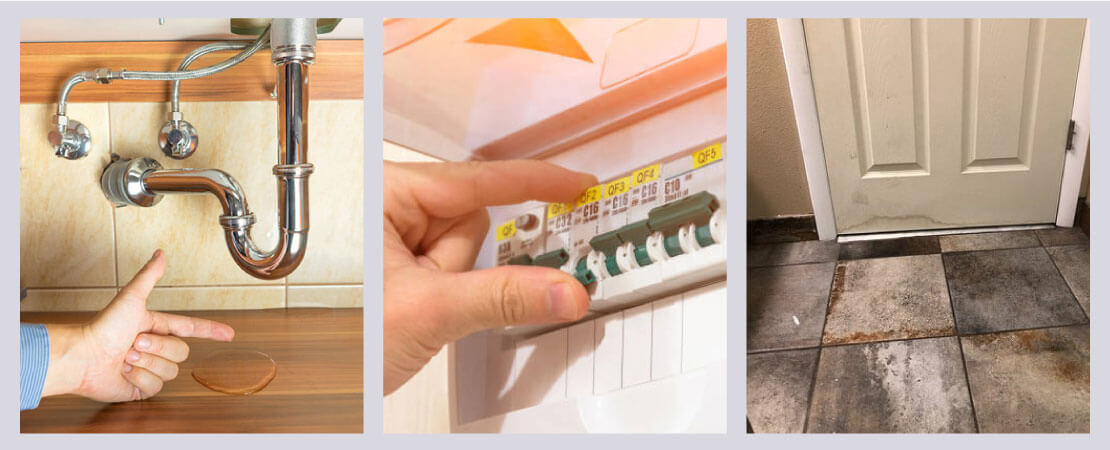 6. Learn How to Identify Potential Issues in Your New Home
One of the best homeowner maintenance tips is to detect minor problems before they become huge issues. After purchasing your home, take some time to learn about some of the common issues homes face. Being able to identify a potential problem early on could save you money later. There are certain common problems that you need to take care of when you first enter your new home:
Plumbing Issue: The plumbing issue is most common for new homeowners. When you start living at the new place you need to see for any plumbing issue in the home. Visual checks can be done like leakage in the visible portion of pipes or watermarks seeping through the ceiling or walls; improper installation of fitting, and grout problems.
Check electrical system: Another important factor new homeowners should consider is the electrical circuits. You do not need to open the circuit board to find the issue. Check if you are facing some tripping problem in DB while using any appliance or there is any layout problem like the improper position of socket. You can also observe the outer layer of the system to see if there is any burning issue or damage to the wires system. If you require, hire a skilled electrician to check each and every wire connected to the home. The electrician will examine the system closely to see if any repair requires in the system.
Check the floor: The floor damage is common in a home. You should check for the damage tiles, hollowness in tiles, the gap at tile joints etc to avoid the water leakage or any other circumstances where your floor started losing its strength.
Apart from this, there are other basic elements like wall, ceiling, door, window. There can be some problems in these basic elements even in your new home. To understand more, read Moving to a New Apartment? Home inspection can be a saviour. If you want the help of experts in detecting the probable defects of your apartment, Contact professional home inspection services.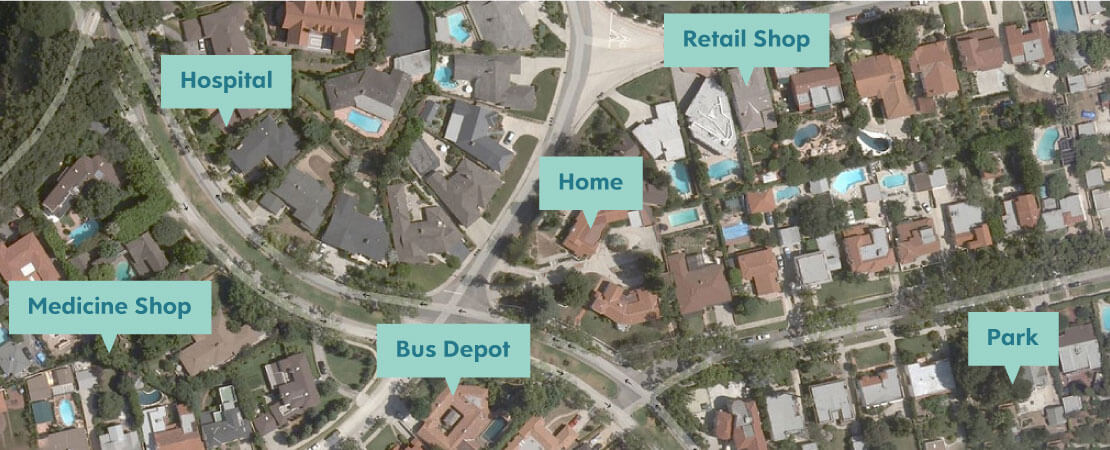 7. Know the surrounding essentials
Homeowners should determine where the nearest shops/retail facilities are, and their earliest opening and closing times to ensure that they can buy what they need. Also know about essentials like Hospitals, gas service center, public transport etc.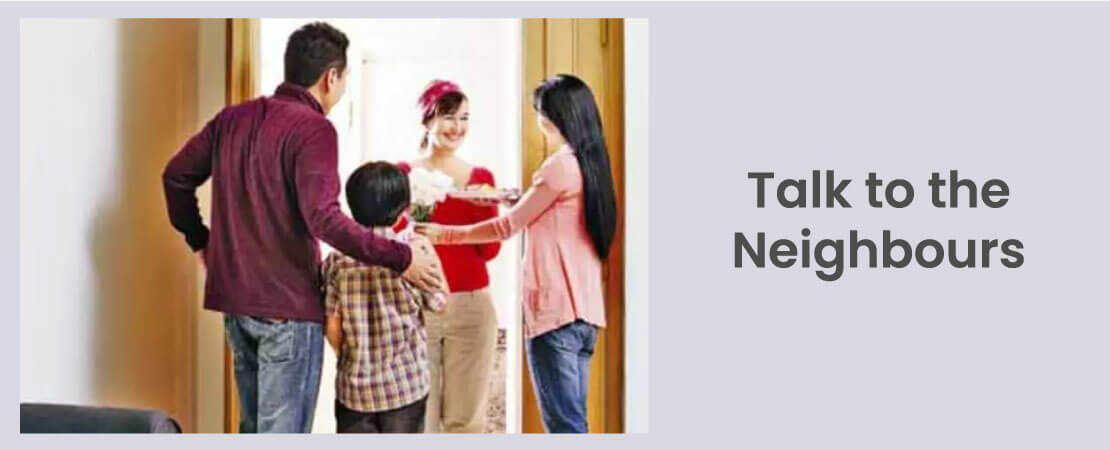 8. Talk to the Neighbours
You might feel shy but getting to know your neighbours will be useful for you in the long run. You can look out for each other, notify each other of problems or issues in the neighborhood, and you will have someone that you trust to water your plants or feed your pet while you are away.
Apart from the above points Homeowners should determine the integrity of the physical security such as door locks and in case of the individual house, check the gate at the perimeter of house.
Bottom Line
Buying a new home is exciting as we have many plans in our mind to make it look more beautiful. But before focusing on the way to make it look better, there are certain things that you should be sure to familiarize yourself with when it comes to your new home. Being sure to know the basics related to some simple things mentioned above can benefit you in the long-run! Our objective was to make you aware of important things that every new homeowner needs to know to ensure your home running smoothly.