Modern-day lifestyle leaves us with little time to supervise the construction works of our dream home. Thanks to faster relocation needs, we are now becoming more interested in buying or renting ready-to-move-in residential properties. Nonetheless, we need an expert to guide us through this home buying process. This is the same as the way we seek expert guidance while making small investments in a financial scheme. A home inspection service acts as that guide to today's home buyers.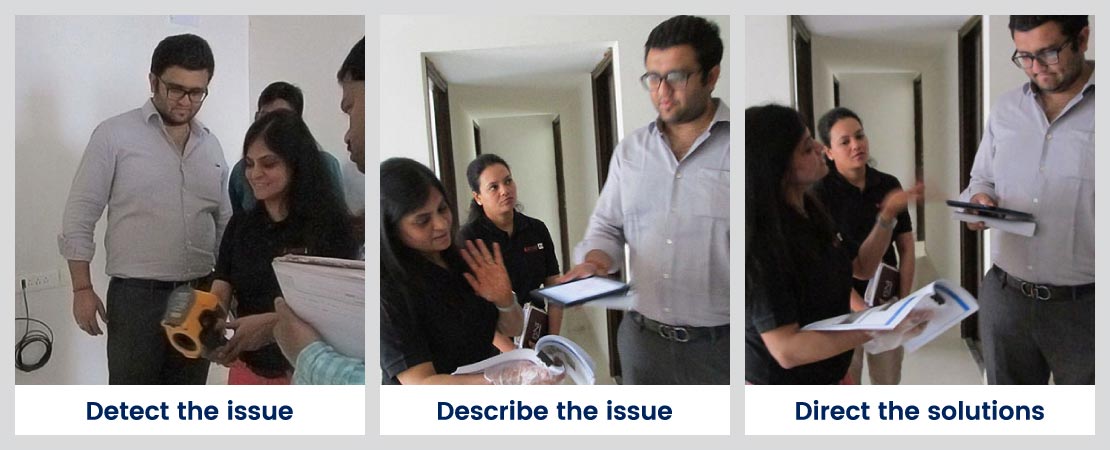 What does a home inspection service include?
A home inspection (www.macj-abuyerschoice.com/so-what-exactly-is-home-inspection) is a third-party property inspection a service that home buyers opt for to make a complete analysis of the condition a residential property. The analysis covers health, security, safety and other quality aspects of the property one is about to rent or buy.
People mainly focus on financing schemes, location, transport convenience, and other associated factors while buying a house. They rarely consider confirming if the concerned property is healthy, safe and well-built enough to justify its asked price and life. An experienced home inspection company does this job for them. It makes a complete assessment of the property by considering factors such as:
Construction accuracy in terms of architecture/ layout.
Construction quality in terms of used materials, the strength of the walls, floor and roof, the possibility of water leakage, quality of paint, quality of doors and windows, electrical issues, etc.
Functionality of the associated systems. For example, plumbing, cooling, drainage, electricity, etc.
Quality of the furniture and appliances provided with fully-furnished apartments.
The home inspectors use advanced technology scanning devices to carry out such elaborate yet non-invasive home inspections. Based on their reports, homeowners can get their preventive repair or actual damage repair jobs done and safely walk into their new home.
Sounds like a time-taking affair? But actually……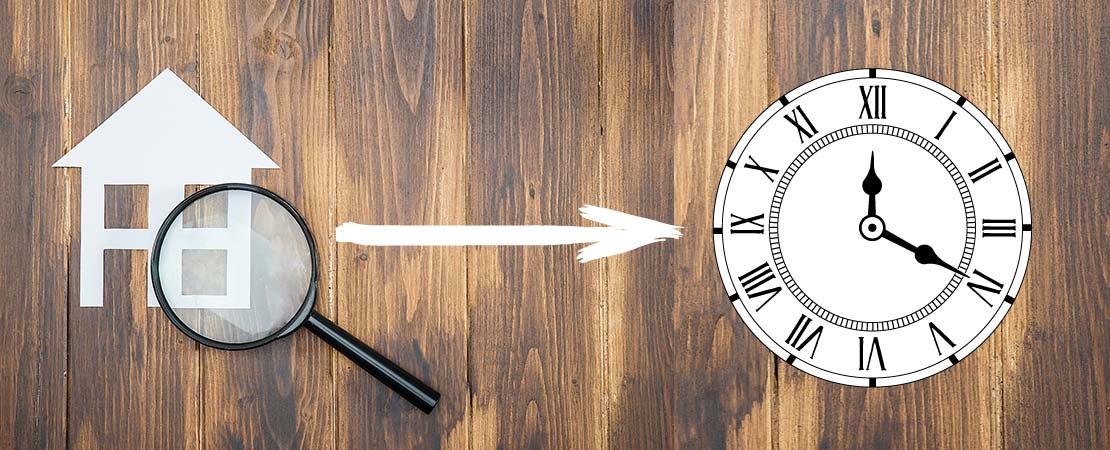 Home inspection saves you a considerable amount of time!
There are various ways in which a home inspection service can save a valid amount of time for a home buyer. First of all, it can take a lot of time for you to check the fitness of your home as per your own requirements. You will have to hire individual experts- a mason for doing the construction works, a plumber, an electrician, and carpenters to do each type of work. If you do not want to do that you have to believe what your builder/realtor or seller has to say about the property without probing further. Hiring an expert or a reliable home inspection service provider can fulfill all these inspection needs under a single umbrella.
Secondly, an inspection report produced by a home inspector can provide you with an accurate assessment of a property. Based on it, you can do price negotiations and make your buy decision without wasting time.
In the case of renting a property, a home inspection report can provide a complete overview of the maintenance needs. You get to know about the immediate as well as future repair needs of the associated systems. Thus, it can reduce your wait time to access the property.
A home inspection report can also make you aware of the necessary repair and construction needs that the builder skipped. So, you can ask the builder to make the necessary improvements in the infrastructure and systems without any delay.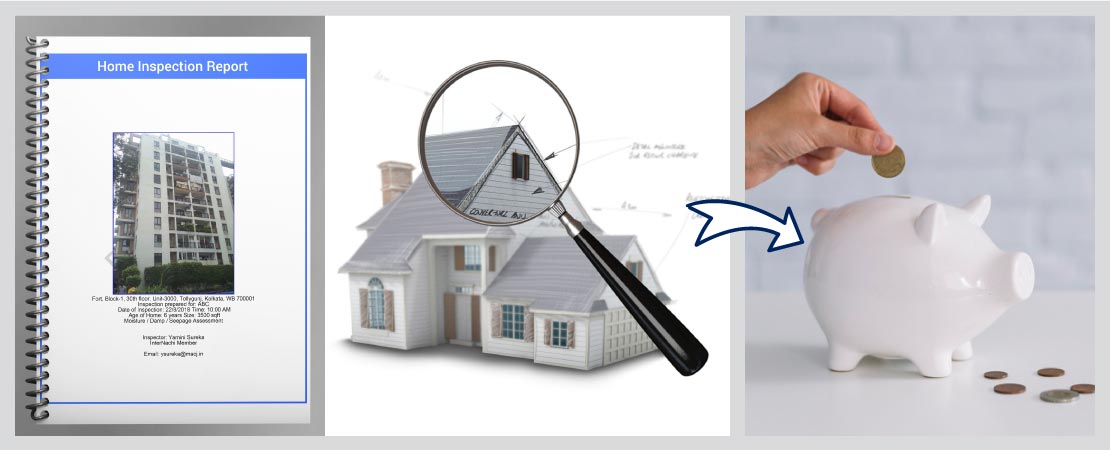 Home inspection also saves you money
Contrary to the belief that you have to shell out an extra amount of money, home inspection offers significant cost benefits. First of all, an inspection report by an expert home inspector can show the property's actual condition. Thus, it can provide you with concrete grounds for making a justified level of negotiation with the real estate agent or seller to buy the property at the most reasonable price.
Secondly, sellers and construction agencies often skip many necessary construction and repair requirements in a residential property to meet their own cost-cutting objectives. The home inspection services can identify these skipped responsibilities and save you from bearing huge costs in the future by asking needful actions from the seller.
The inspection report can also send out warnings about major repair and construction needs that could get worse in the future and cost a huge amount of fund for getting fixed. By paying heed to the warnings and doing needful you can avoid these expenses. Thus, it can save money for you by reducing the overall maintenance cost.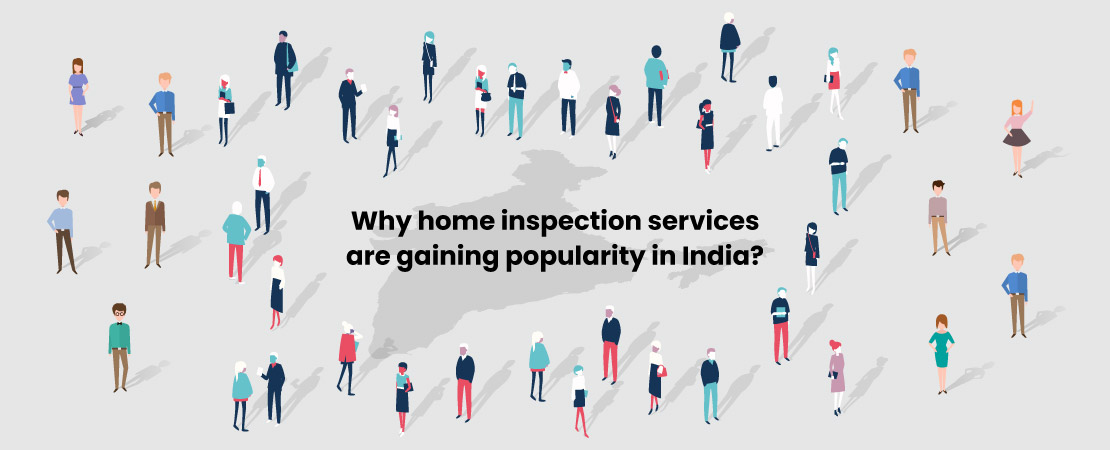 Why home inspection services are gaining popularity in India?
There is another push factor working behind this trend. According to the last available NCRB (National Crime Records Bureau) data, a total of 4,914 people lost their lives between 2010 and 2014 because of the collapse of residential buildings. The toll accounted for about 37.3% of the total deaths. This intimidating figure is somewhat making people think in favour of home inspection prior to buying a house. They think the price they pay for hiring a home inspector completely justifies its worth through ensuring safety for themselves and their loved ones.
A home is a lifetime investment and home inspection services help us to make an informed decision regarding that. That being said, the effectiveness of a home inspection depends on the expertise of the hired inspecting company. So, you must choose your home inspection service provider carefully to ensure better utilization of the associated benefits.
To learn more about home inspection, click here.