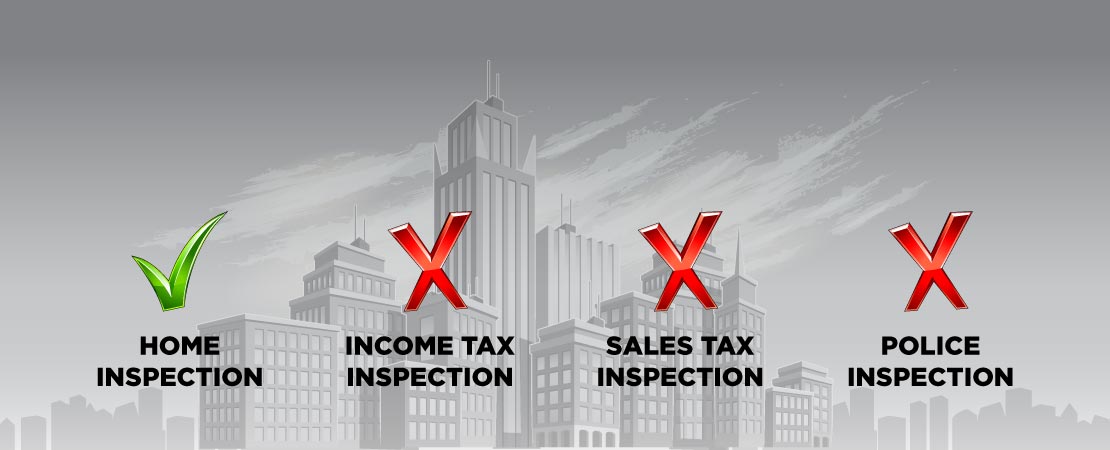 It sure is a billion dollar question. But first let me tell you what IT IS NOT. It is not an Income Tax or Sales Tax inspection neither a Police Inspection nor a Property/ Land Dispute Inspection.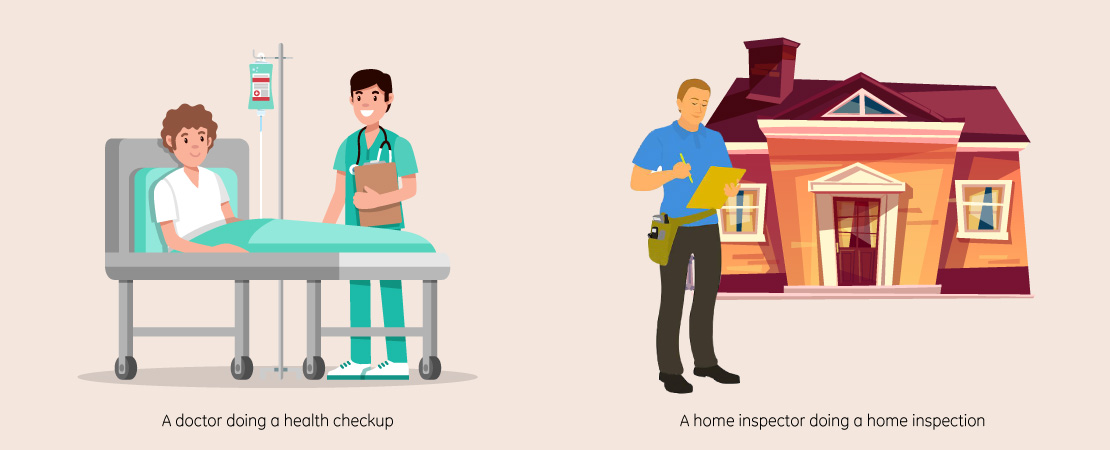 We go for health check up of our bodies, right? Wherein the doctor does a complete check up of our body, whether all our systems are working properly or not, the organs are in good shape or not and prescribes medicines if required.
In the same way, Home Inspection simply means the Health Check Up of your Home or Property. Here the elements include the wall, ceiling, floor, door, window, plumbing and electrical, etc
By the end of this read, I expect the readers to know Home Inspection like the back of their hands.
Always remember the four keywords to understand Home Inspection Coverage:
Areas | Elements | Coverage | 3D of Issues
Areas – The areas in your home or apartment will include Bedrooms, Bathrooms, Living and dining, Kitchens, Balcony (the number will vary accordingly) etc.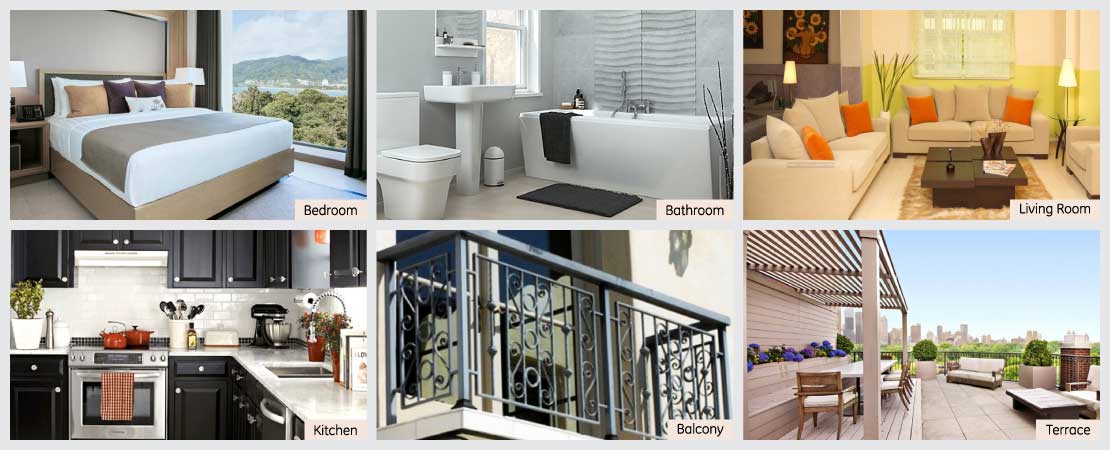 Elements – The 7 basic elements comprises of wall, ceiling, floor, door, window, plumbing and electrical. There may be more elements like a bathroom will additionally have shower, sink, faucet, counters, cabinets, etc.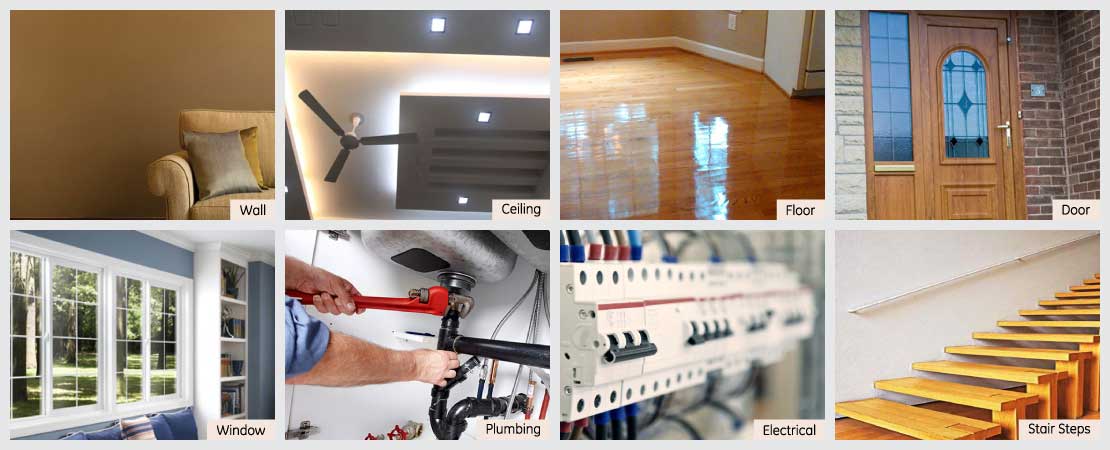 Coverage – Material types, Installation & Finishing, Operations & Functionality and General safety.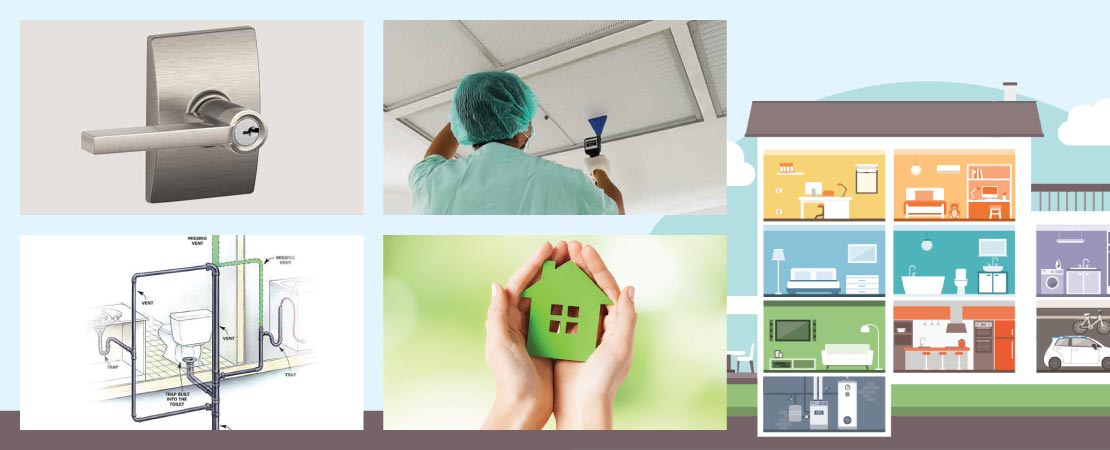 3D of Issues – Detect, Describe and Direct. We detect the issues, describe the outcome if you don't take care of the issue and direct the solutions – what needs to be done to correct/rectify the issue.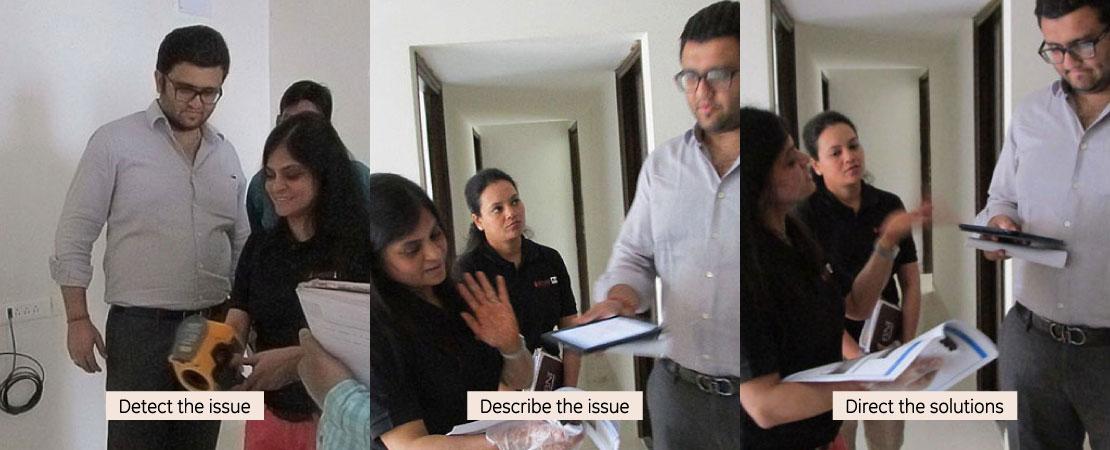 Home Inspection – Health & safety checkup of homes
So, a home inspection is a third party professional service, provided by certified trained home inspectors who determine the present condition of the home's major systems, based on a rigorous visual assessment of a home.
It focuses on the real time performance of the home, rather than cosmetic or code issues.
The result of the Home Inspection is substantiated with a system generated Inspection Report which lays down the issues that are detected during inspection along with relevant real time images for easy understanding of the clients & to suggest any improvements or repairs deemed necessary to bring the home up to the proper standards.
In a home inspection you don't seek to find what's wrong with the house, but what's actually necessary to be repaired for a long & healthy life of your dream home.
The health report card of the home/property also has pocket friendly solutions to it.
For details Read through…… www.macj-abuyerschoice.com/home-inspection-area/why-home-inspection
Components of a Home Inspection
The Home Inspector – A home inspector is more than someone that has some construction knowledge or experience. A home inspector is a problem solver and will need to understand the subtle signs of component failures and have the ability to direct the client to the solutions. Home Inspectors must be expert communicators also. The presentation is important both verbally and in writing. And have no doubt that he/she may be an employee of a company but his/her prime motto is the well being of your home.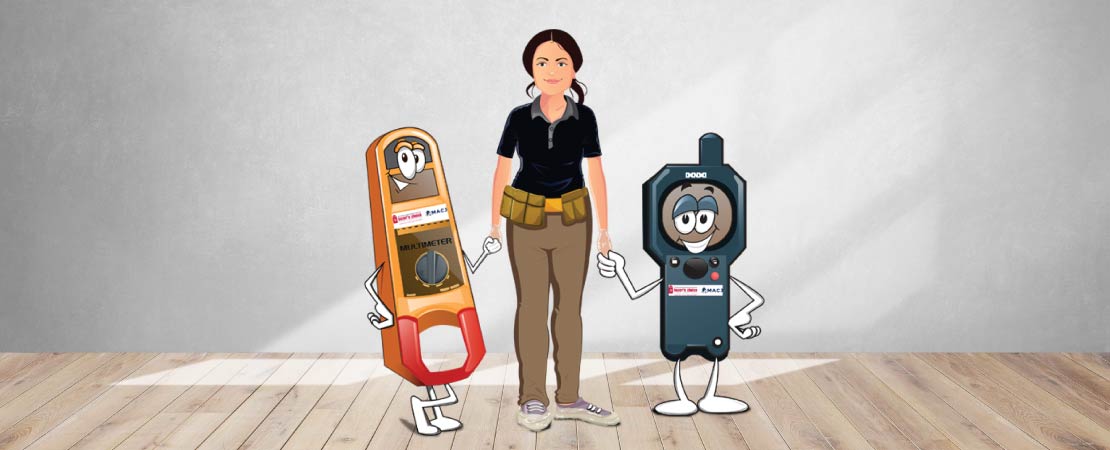 State of the Art Tools & Technology – The Home Inspector is armed with the latest tools & technologies to detect issues, even the hidden ones.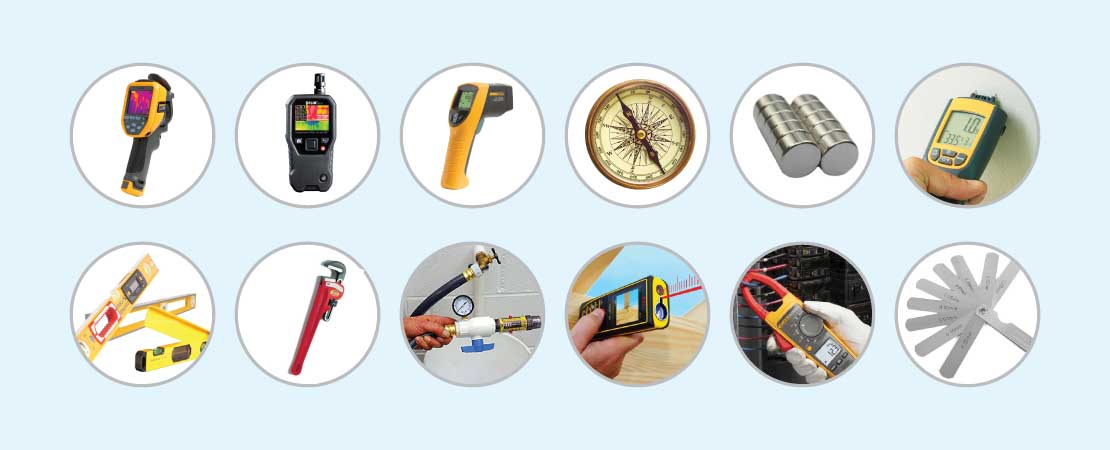 The Inspection Process – The inspection team typically consists of home inspector, electrician & a plumber. The process involves a non-invasive, visual examination of all accessible areas and its respective elements along with any add-on components.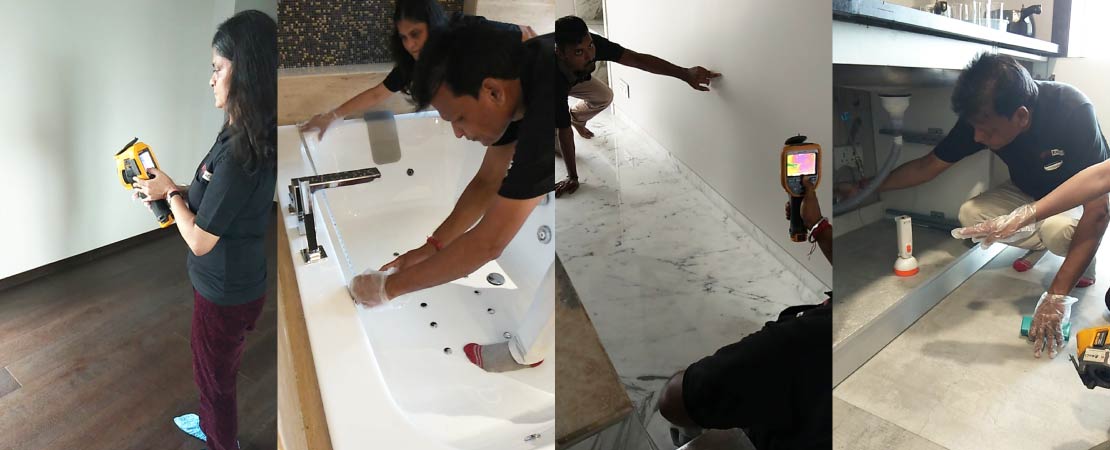 Software driven Report – Software driven reports are generated within 24 hours of the inspection process is completed and submitted to the clients which explains the issues along with relevant real time pictures and its relevant solutions.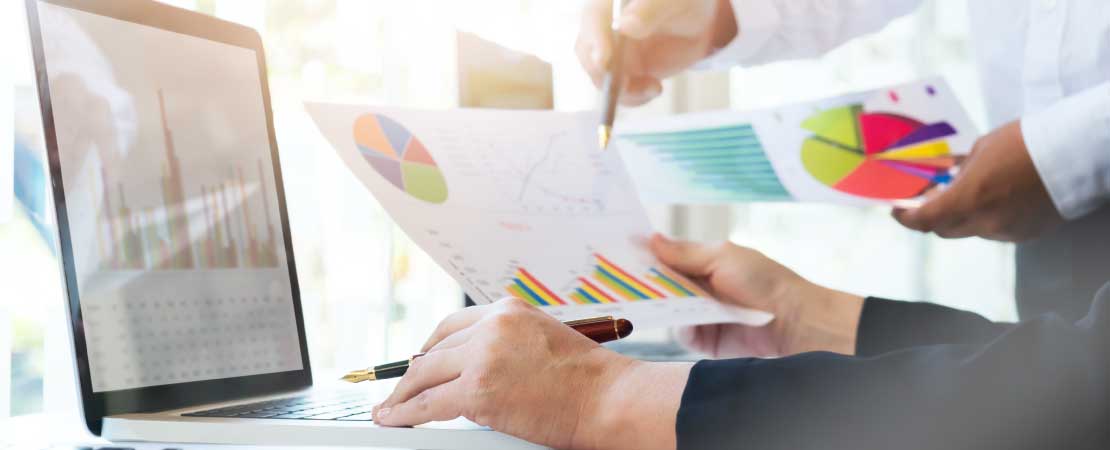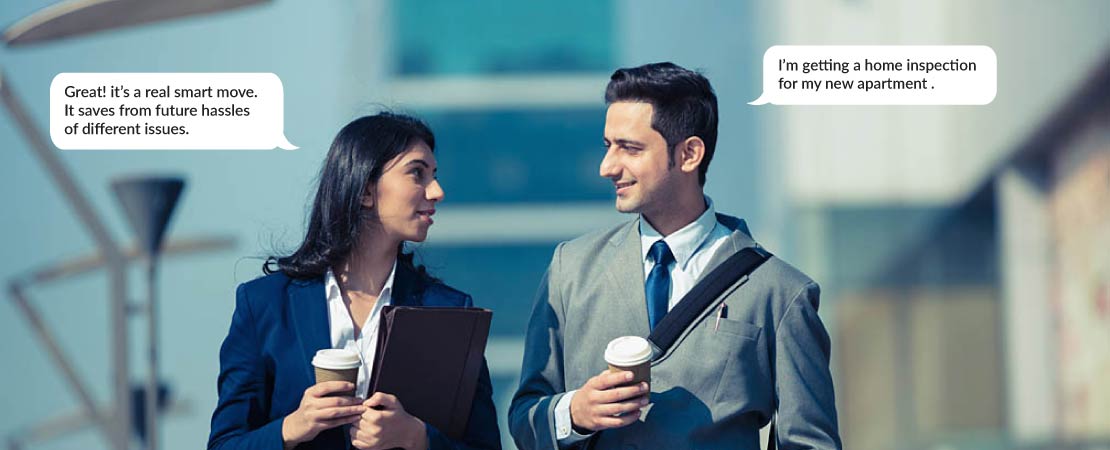 So next time when you hear the word – Home Inspection, am pretty sure the frowns and question marks will disappear and a smile along with – Oh yes, I know it or have heard about it should come to your lips.
Know your homes better. Make it healthy, safe and sound for you and your loved ones living in it.
Please do explore our website www.macj-abuyerschoice.com for more related knowledge and information.