Water infiltration into a home / building causes major problems to the structure. Water damages a building first cosmetically then structurally, results in building failure and most importantly the health of the residents. It is important to realize that by the time a stain shows up on the interior of your wall most likely irreversible damage is already caused to the exterior.
Before we get into the technicalities, allow us to explain you one simple thing. We wear a raincoat to protect ourselves from rain or water from wetting or drenching us, right? Waterproofing is the raincoat for a house.
Waterproofing is a system which prevents water (damp / water leakage / seepage / moisture) from penetrating into your house. As a raincoat keeps us dry, waterproofing / damp proofing is very important to keep our homes dry. It helps to reduce humidity inside the house and thereby protects things inside your house from damage caused due to humidity or water exposure. Waterproofing preserves the strength and the durability of concrete surfaces in a building.
Why is Waterproofing / Damp proof course (DPC) necessary?
Waterproofing increases your home's value. It is one of the most critical, yet neglected concerns. Most of the time it is considered an inconvenience rather than a serious matter. Avoiding it will increase the problem & leave your wall damped.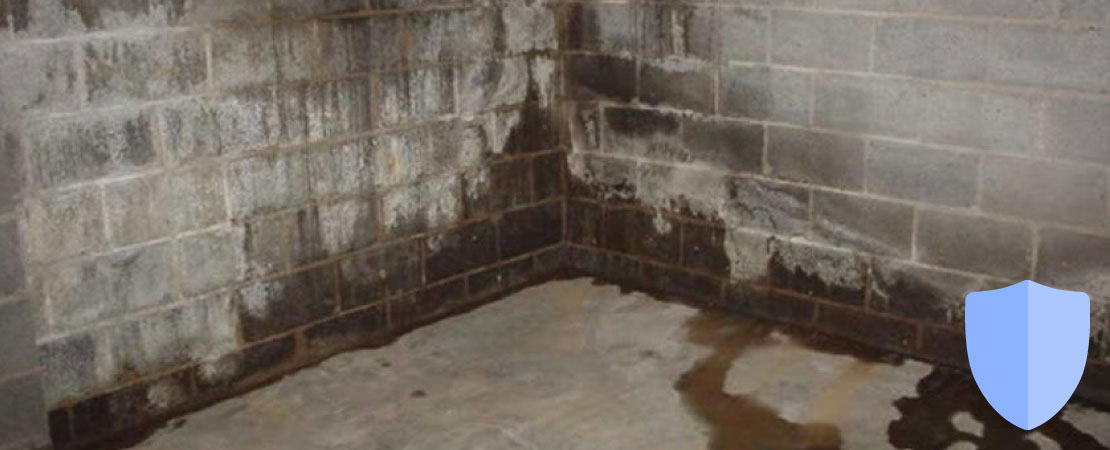 1. Protects the Interiors from Water Damage
The inner part of your home is usually exposed to many unpredictable weather elements like sun rays and rains. This includes walls, floors, ceilings, etc. How much ever you try to get your walls sealed by using steel, concrete, etc., during the construction, they do crack and get rusted.
Water leakage / seepage or more categorically moisture intrusion in buildings results into damp, uncomfortable internal environments; deterioration of internal finishes (including mould growth); unsightly damp areas on wall and ceiling surfaces and increased concentrations of harmful pollutants affecting occupant's health. The exclusion of moisture from buildings is therefore not only desirable, but an utmost concern to the residents of the buildings.
Waterproofing or damp proofing in buildings makes the structure water-resistant and helps in formation of a solid barrier over surfaces of foundations, roofs, walls and other structural members of building to prevent water penetrations through these surfaces. It helps in reducing the humidity inside the building, minimizing the damage done to structure, furniture, human health and alike.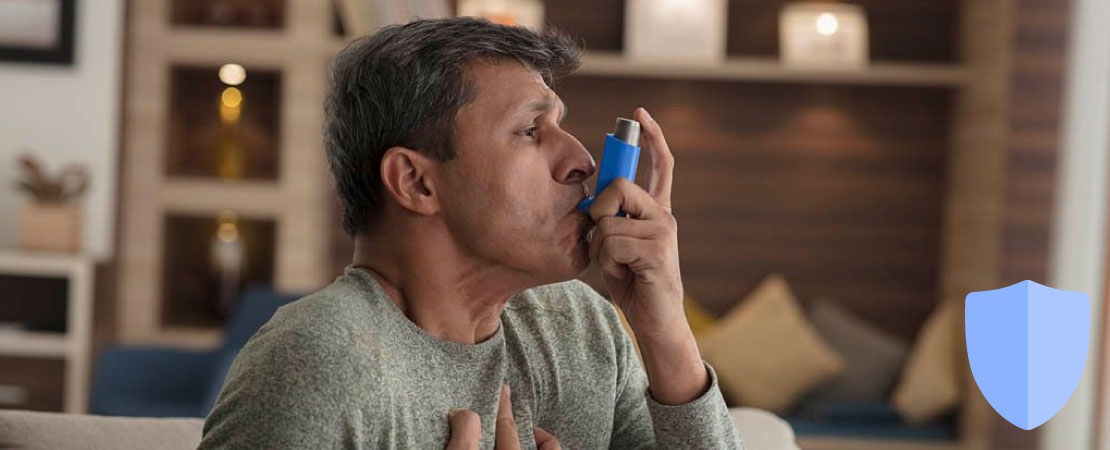 2. Prevents Onset of Health Problems
Damp is a Silent Killer. Moisture and Humidity are the uninvited as well as unwanted guests which cause significant damage to your home and the ones living in it. When moisture finds its way to enter your walls and ceilings, it leads to the growth of mold and mildew. This creates spores, which leads to many health problems. Spores get projected into the air, and when you breathe in, they will straight away travel to your lungs that can cause health problems. Common health hazards include Upper respiratory (nasal and throat) symptoms, Asthma symptoms in sensitized persons with Asthma, Cough, Wheeze, Allergies, Skin Diseases, etc. It is always preferable to have waterproofing done to your home at the right time (usually at the time of construction / renovation / interior design), to keep you and your family away from such unexpected health problems.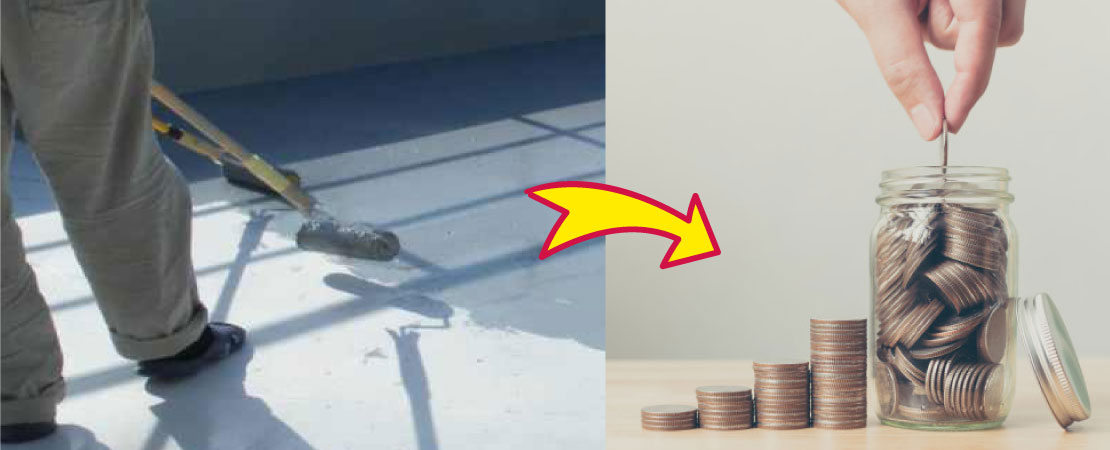 3. Saves Your Money
Waterproofing your home might seem like a daunting task & a blow to your budget. But, prevention is always better than cure. It is best to think of it as a long term investment that will reap benefits in the building's lifetime.
Few other Reasons why waterproofing is required for homeowners / property owners:
Prevents Frequent Leakages
Enhances the Durability of the Structure
Prevents hassles of repetitive Repairs
Minimizes Reoccurring Repairs & Maintenance Expenses
Puts an end to damaging of interiors
Avoids serious health issues arising out of dampness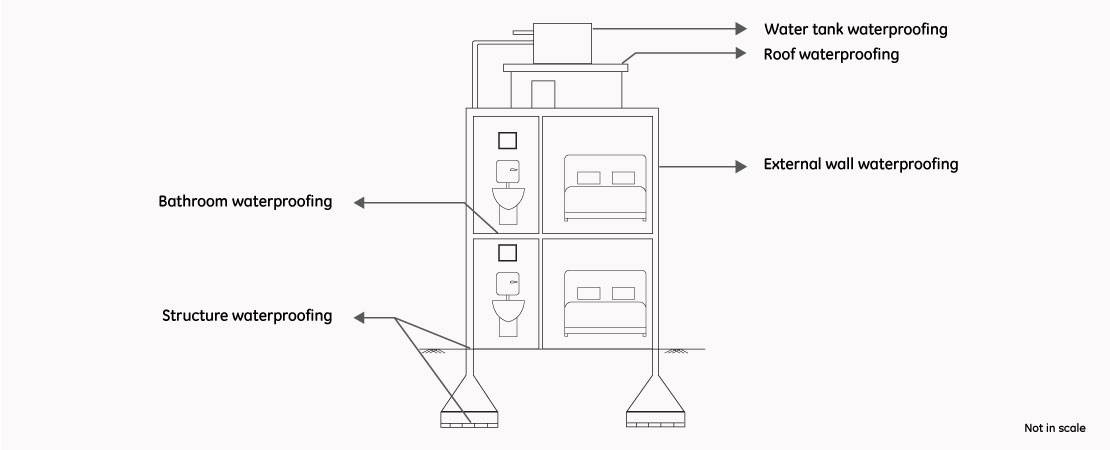 Where should Waterproofing be done in a building?
Some homes include only basic waterproofing, which at times is only restricted to roofs, but it is imperative to have proper waterproofing done at all the water entry areas to make the home leak-free home.The home will be protected adequately only when all the possible water entry areas are waterproofed. The five key surfaces that are crucial for waterproofing are:
Roof / Terrace
Exterior Walls
Internal Wet Areas (bathroom, kitchens, balconies)
Concrete Water Tanks
Structural components(Below and around ground structures)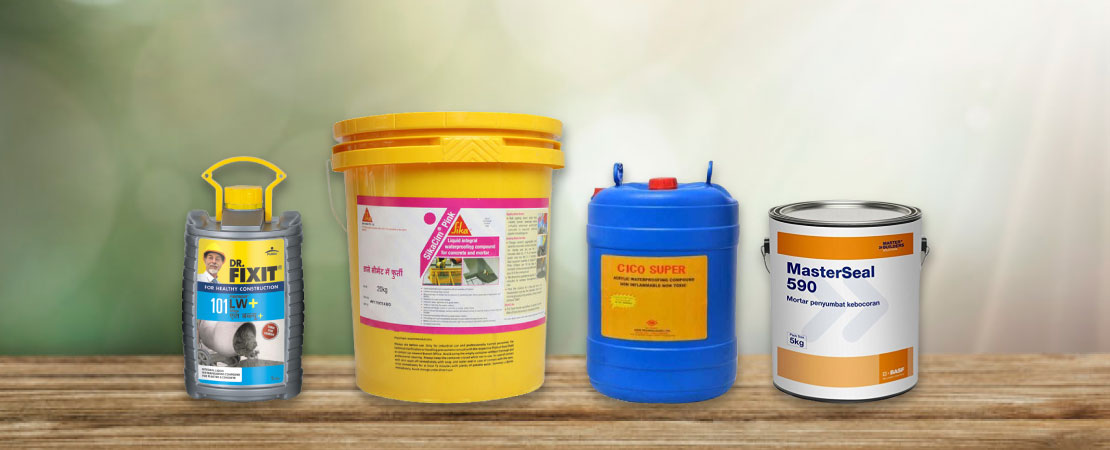 Waterproofing Solutions & Materials
Water barrier of external walls is normally achieved by providing desired wall thickness, adequate designing at construction joints and surface rendering and finishes which serve as barrier against water seepage / moisture intrusion. But normally no attention is paid towards critical areas like separation gaps, honeycomb areas, damp proof courses and so on. This results in significant leakages through external walls and damages to expensive internal structure, furniture & equipment.
The leading waterproofing contractors / service providers / materials manufacturers in India include Dr Fixit, Fosroc, Dura, MasterSeal, Krytonite, BASF, Newcoat, Proofex, Sika, CICO Technologies, etc. There are some paint companies like Asian Paints, Berger Paints, Nerolac Paints, etc which also provide waterproofing solutions.
Conclusion
Water enters the building and can have immediate and long term undesired effects. Apart from damage to the building contents, structural damage is unavoidable if the problem persists. Further this can have serious adverse effect to human health.
The goal of building waterproofing is to prevent as much water as possible from penetrating into the house, and to provide outlets and drainage so that if water does get inside, it is not allowed to remain. Many designers while designing simply forget that there is going to be water.
"Sukanta Mallik, VP – R&D, CICO Technologies Ltd, says, "We do not suffer any lack of advanced system or materials, but mainly waterproofing problems plague us due to increasing complexity of construction, blatant disregard to most of the waterproofing principles, and also, inability to co-ordinate interfacing between the multitudes of construction systems involved in a single building."
If you are still not convinced and you are a huge admirer of Mr. Amitabh Bachchan then kindly watch…… www.youtube.com/watch?v=h-2rKW1gRCQ
For more information on the subject and long term solutions, please also read our blog…… www.macj-abuyerschoice.com/damp-seepage-assessment-with-solutions-through-thermal-imaging-technology