1. Skilled Electrician
2. Use ISI marked Wires & Accessories
3. Proper Wire Gauge
4. Fix Switchboards at proper height
5. Never use damaged wiring
6. Wires within an electrical box
7. Importance of RCCB
8. Ensure Earthing Connection
9. Electrical layout
10. Different Circuits
11. Proper dressing of Wire and Wire Code
With so much dependence on our electrical appliances and electronics, we are bound to get frustrated and worried when the electric power in our home is cut off or other related problems.
Electrical faults are common in each and every house that may be unsafe for residents. When it is about your home you must be aware of the electrical mistakes and their effects. Because when you start living in your home and experience electric faults it may create hassles in your life.
For a homeowner, it is important that you should know about the things to be taken care of during house wiring to avoid any challenges in the future. When your electrician is doing electrical installations as part of the remodelling project of your house or during the construction of the house, you should have some amount of knowledge about the house wiring.
In case of defects in electrical wires, they can cause hazards in the house and may even take human life in some cases. So make sure you do the following to ensure good electric works for safety at home: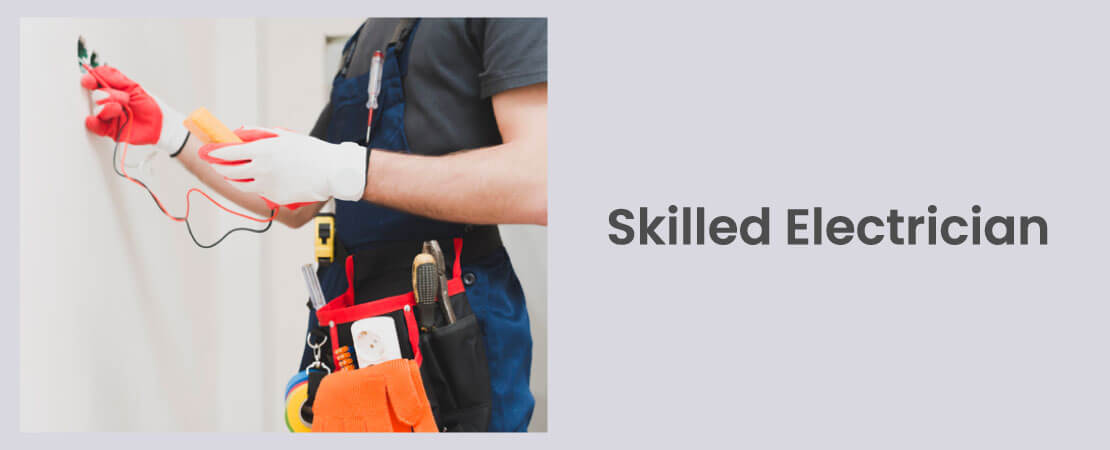 1. Skilled Electrician
Always ensure to hire a professional or a good electrician for all electric works including wiring of your home.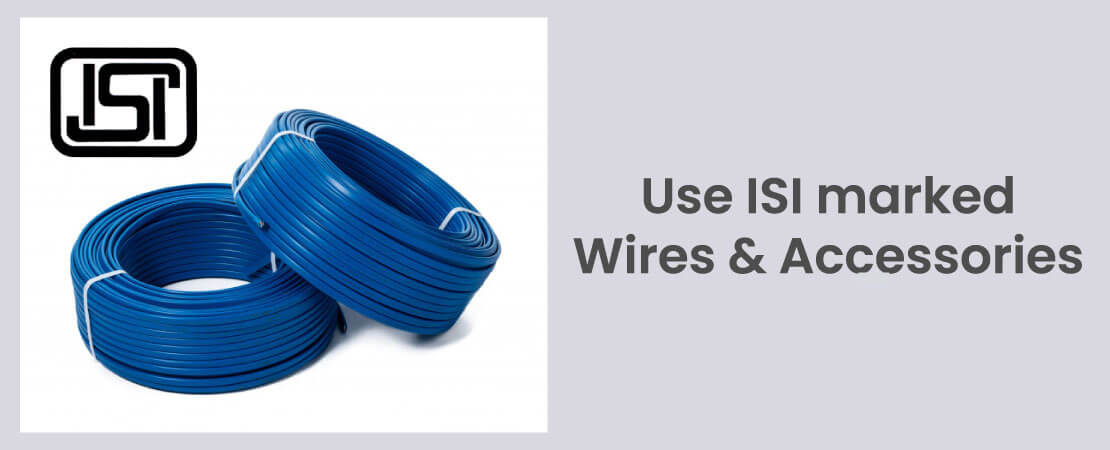 2. Use ISI marked Wires & Accessories
All materials to be used in electrical fittings should be of approved standards and from a reputed manufacturer as per ISI specifications. Non ISI marked wires could have less longevity, are less safer and non-eco-friendly as compared to ISI marked wire. Never use low-quality materials as it may cause serious accidents.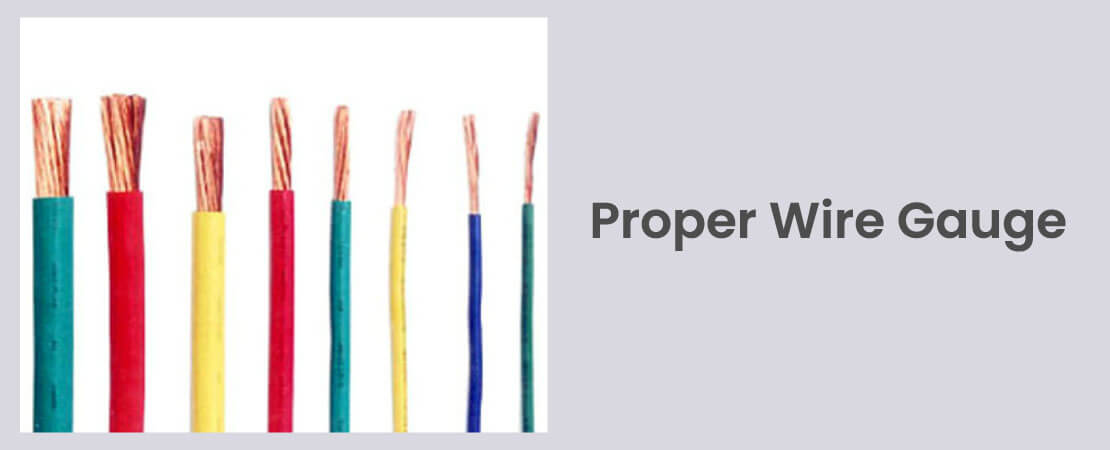 3. Proper Wire Gauge
Many times it is seen that electricians are careless while using right load bearing wires for wiring purpose and these wires get burnt when the entire load is put on wires. So, make sure that the wires being used for wiring are capable of taking the desired load. For that, electrician must calculate the total load from various items that would be used in the house. As per standards, it is advisable that the wiring gauge used for phase, neutral & earthing connection must be the same.
4. Fix Switchboards at proper height
Switchboards should be installed at a height that can be easily accessed by residents except by children. Standard height of board with installation are:
| | | |
| --- | --- | --- |
| a. | TV socket height | 1200 mm to 1500 mm |
| b. | Lighting switchboard height | 1000 mm to 1200 mm |
| c. | Geyser socket height | 1900 mm minimum |
| d. | AC socket height | 2100 mm minimum |
All heights are from Finished Floor Level. These heights can be changed as per requirement of residents e.g., in case there is physically disabled person or senior citizen.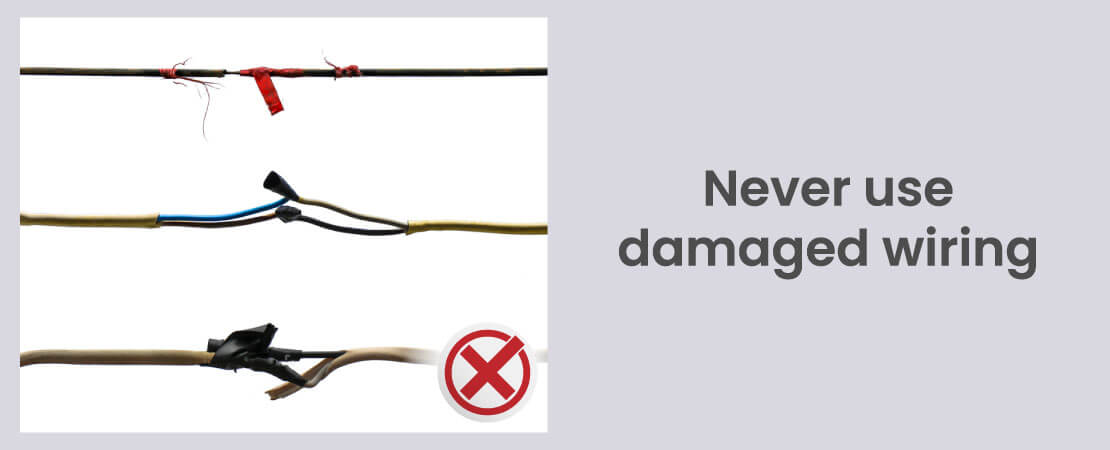 5. Never use damaged wiring
Broken/ cut wiring, loose connection, burnt element and rusted points should never be used to avoid electrical fault. Never make use of damaged insulation wiring to avoid short circuit fault. Damaged and loose connection should not be done in any appliance to avoid earthing fault.
6. Wires within an electrical box
Wires within an electrical box should be away from the edges to avoid being damaged while nailing.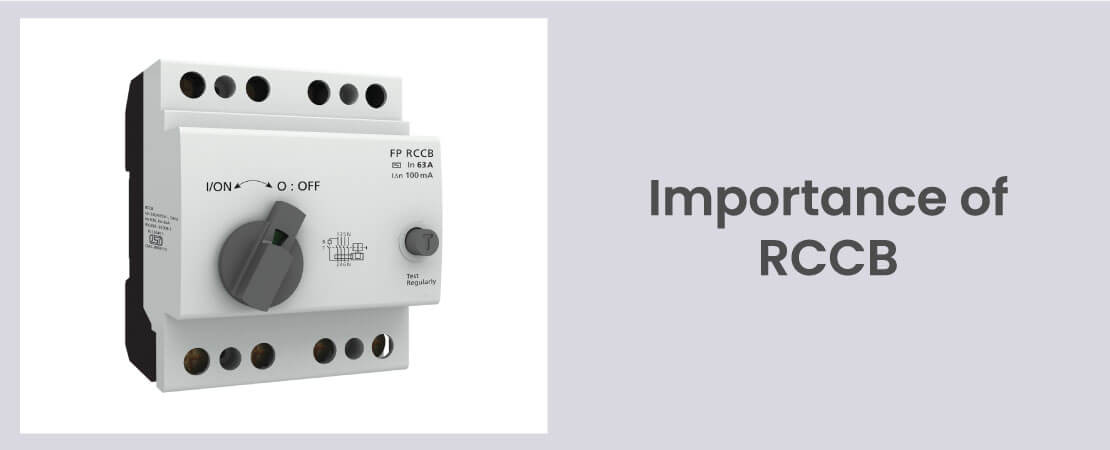 7. Importance of RCCB
While electricity has become an important component of everyone's lives, the fact of the matter is, it comes with its dangers to human life as well as equipment. Electrocution and fire are the two significant risks correlated with electricity, one simply cannot be careless when it comes to safeguarding equipment.
A Residual Current Circuit Breaker1 (RCCB) is a safety device that provides protection even from a small leakage current generated by human touch or insulation failure of wire, also can be referred a Minimal shock protection device. Read to know: Why RCCB is a must?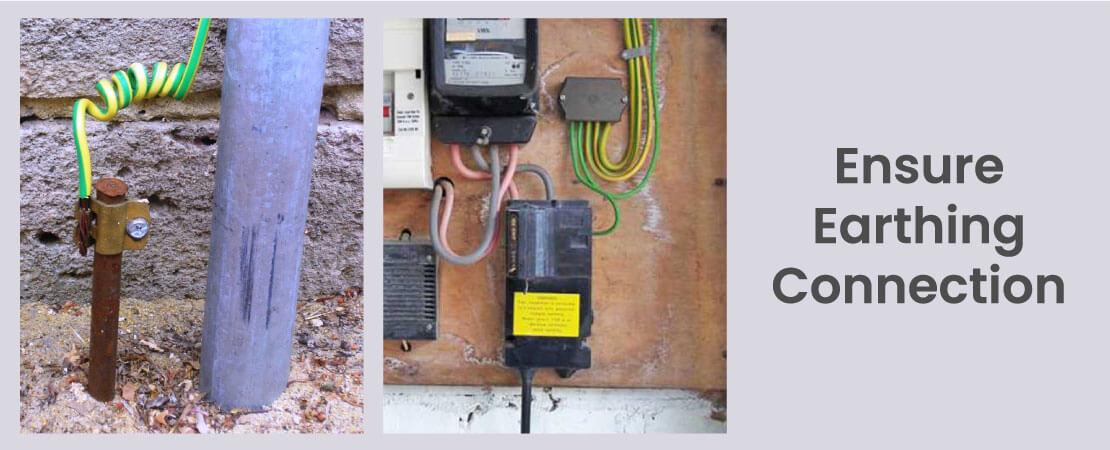 8. Ensure Earthing Connection
It is important to provide proper earthing to the wiring as it saves human life from the danger of electric shock or death. There are two earthing – Ground earthing and earthing by electrical supply. So make sure both earthing is provided.
And it is also important to provide earthing at electrical outlets for High wattage appliances like geyser, AC etc Provide earthing to enhance voltage and protect human beings from sudden electric shock.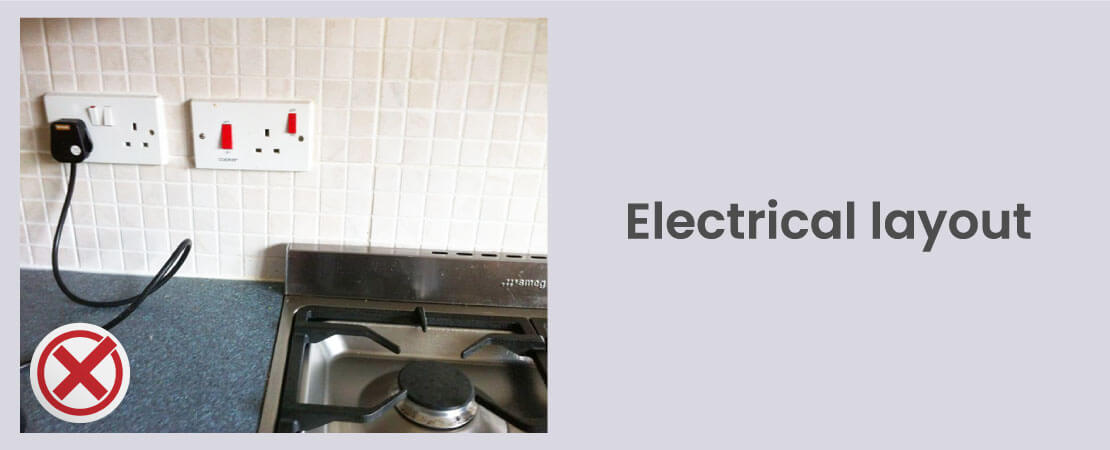 9. Electrical layout
It is important to follow the electrical layout for location and height at which provision to be given for fitting/ installation. But electrician has to wisely see if there is a safety concern involved, in that case, specification can be changed. To understand more, read Switchboard near gas stove – safety hazard.
10. Different Circuits
The power circuit and lighting circuit should be different. This will be helpful for convenience in repair or maintenance during a fault in a power circuit or vice versa.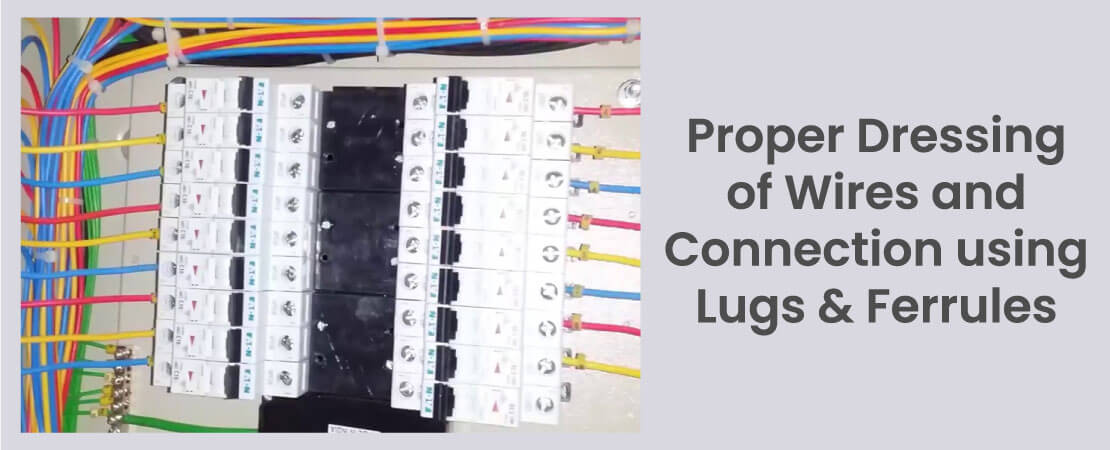 11. Proper Dressing of Wire and Wire Code
Improper dressing of wire can lead to overheating & current loss. It can also create inconvenience during repair or maintenance. Wire colour code is important for identifying the phase, earthing and neutral connection. It provides safety2 and ease during repair & maintenance. Also, ensure proper wire joints for longevity.
Conclusion
Electricity has made our lives more comfortable and easy in so many ways – but that does not mean it comes without its risks. Electrical wires are the basic unit of every electrical system. Most of the electrical failures are caused due to failure of electrical wires. People often ignore their significance. Our objective behind writing this content was to make you aware of things to be taken care of during home electrical wiring. And if you are facing any problem with your home electrical system, then contact professionals to ensure safety at home.