Mrs. Roy left their rented house after her husband's transfer and moved to this flat two years back. It was a newly built first-hand property with all the modern facilities. But soon after she started living there, Mrs. Roy noticed wet patches appearing in some parts of the apartment. She ignored the patches initially thinking that they were just one-time effect of heavy rainfall that had occurred that year and would disappear once the monsoon was over, but she was not right. Next year, again, there were damp patches on the ceilings and bathroom walls during monsoon and this time, the patches looked more watery. She knew they were the signs of seepage but had no clue as to what was the source!
Rainwater damage in properties is not a rare phenomenon in India given the extended monsoon that we have here. Both the exterior as well as the interior of a house gets affected due to it. Having said that, it is not the rain itself that causes any structural damage; leakage from any gap or crack on the walls or roof or pipeline leads to damp that can become costly and troublesome to clean up. It is always advised that you make your home monsoon-ready so that the effect of the damage is minimal, but if you skip it you better be careful. Following are the five areas prone to seepage and/or leakage. Keep an eye on them and take the necessary action as soon as you notice water droplets/ dampness gathering around them.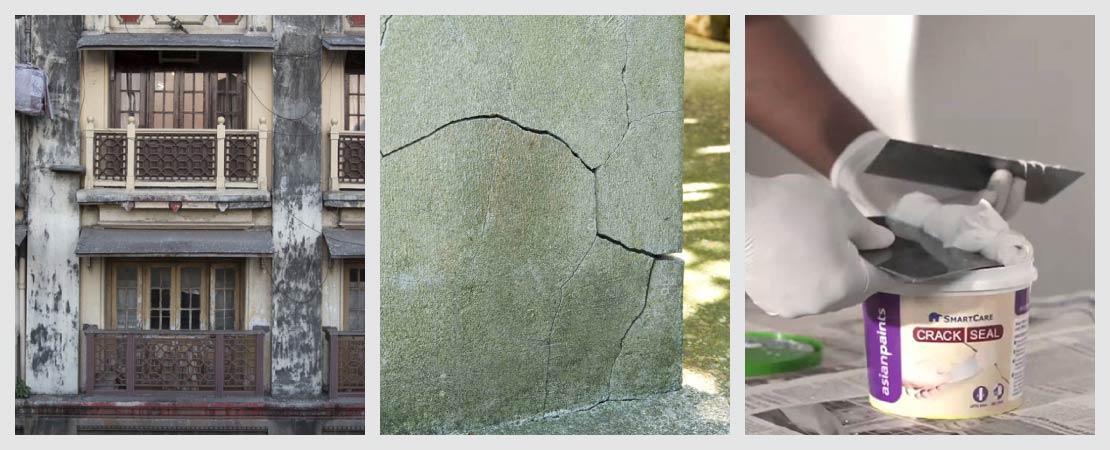 1. Exterior Walls of the Building
The exterior walls of your home are always the first to face the raging weather. During the monsoon, they may fail to hold down the fort. Low-grade paint leads to fast wall surface deterioration. When this happens, rainwater seeps through the exterior coat into the concrete and gets collected in the inner pores, which further penetrate the wall causing damp patches on the inner walls and peeling paint. The best solution to avoid this problem is to get the exterior walls of your house painted with weather-resistant paint solutions1. Paint the walls prior to monsoon, that is, between February and April so that the paint gets enough time to dry and settle and your walls are thoroughly protected.
Most of the exterior wall problems worsen due to sheer neglect and ill-maintenance. Follow these rules to stop seepage during the rainy season:
Check your building walls for cracks and leakages from time to time. If you find the cracks upto 3 mm, repair it with asian paints SmartCare Crack Seal2. This will not only restore the aesthetics of the building but will also prevent the rainwater from spreading into the inner walls. However, if you find the cracks needs to be checked, call professionals for advice. Few cracks may still go unnoticed; in those cases, a home inspection is the best solution.
Take adequate waterproofing precautions, if required.
Replace damaged exterior wall tiles if any. We would suggest better to avoid the installation of wall tiles on exterior walls.
Water seepage during monsoon can also happen due to any of the following reasons:
Increased permeability of the construction materials
Loosened construction joints in the walls
Rising dampness due to capillary action
Honeycomb structures in the concrete or plaster formed due to faulty construction
Widened separation gaps
Get a home inspection done to know the exact cause of seepage and resolve it before damp plays havoc in your house.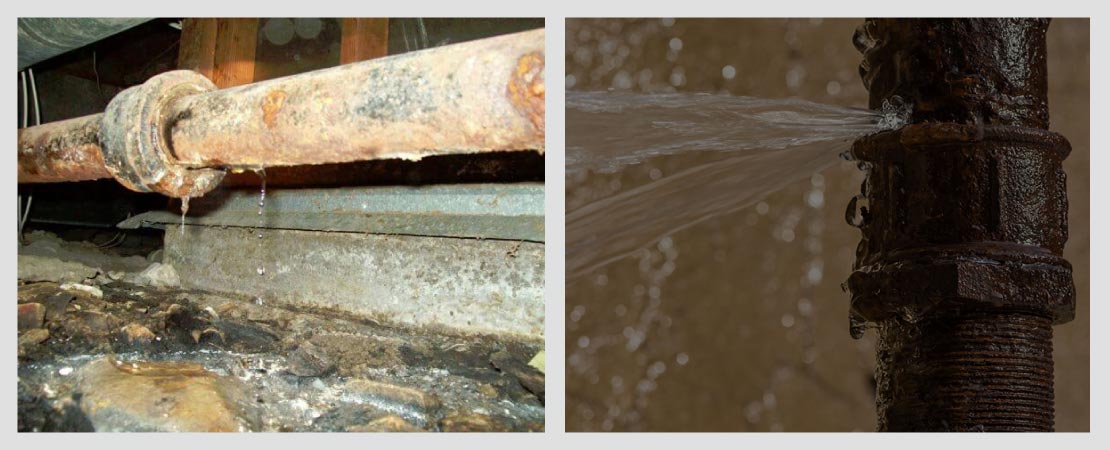 2. Old Cast Iron Pipes
Sturdy water pipe installation on the exterior walls of a building is crucial to ensure zero leakage. If the building you are living in is old and there are still many cast iron pipes, get them checked well for cracks and rust which can lead to further deterioration. During monsoon, these cracks become difficult to repair leading to major leakage and dampness in the inner walls.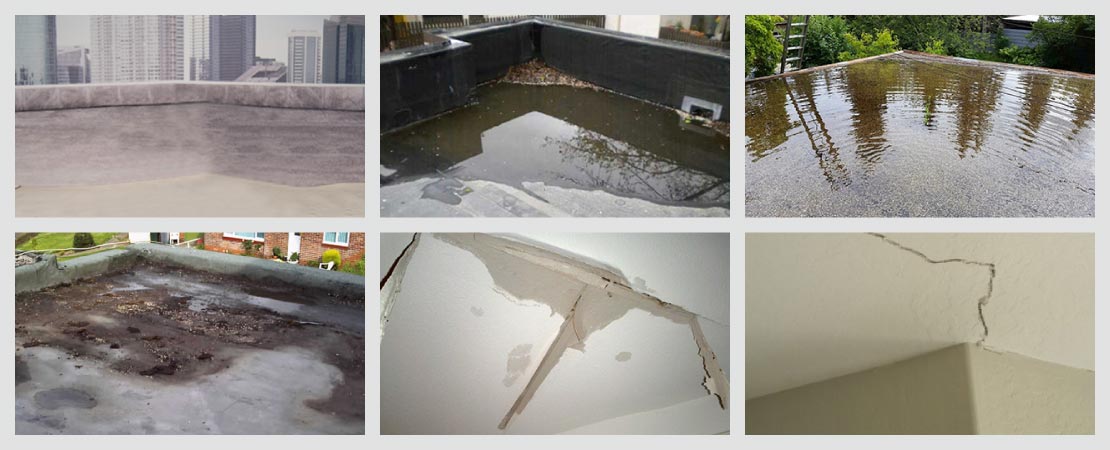 3. Roof and Terrace
An uncovered roof or terrace gets a lot of water during monsoon. This may turn out to be a cause of concern if –
there aren't sufficient outlets in the roof
outlets are clogged with leaves and other waste particles
the roof slope is incorrect which leads to water stagnation
the roof waterproofing system is not provided or damaged
the concrete texture beneath the roof is worn and distressed
And most importantly, there is a crack in the ceiling beneath the roof!
In all these cases, seepage is almost a given outcome leading to prominent damp patches in the ceiling. In the worst situation, water may start leaking from the ceiling which then becomes a costly affair to deal with.
Leakage from the roof during monsoon can be avoided if the source(s) is identified beforehand. For example, if the house is old and you think the roof needs a repair or remedial waterproofing, you must get that done without delay. As precautions, you must check for cracks in the roof. If it is made of RCC, then it needs to inspected or checked by professionals and if it is made of screed concrete then it needs to chipped off and then repaired. Cleaning the roof surface and unclogging the outlets and drainage pipes should not be considered as occasional jobs. You must do it regularly to reduce roof damage from monsoon to a significant extent.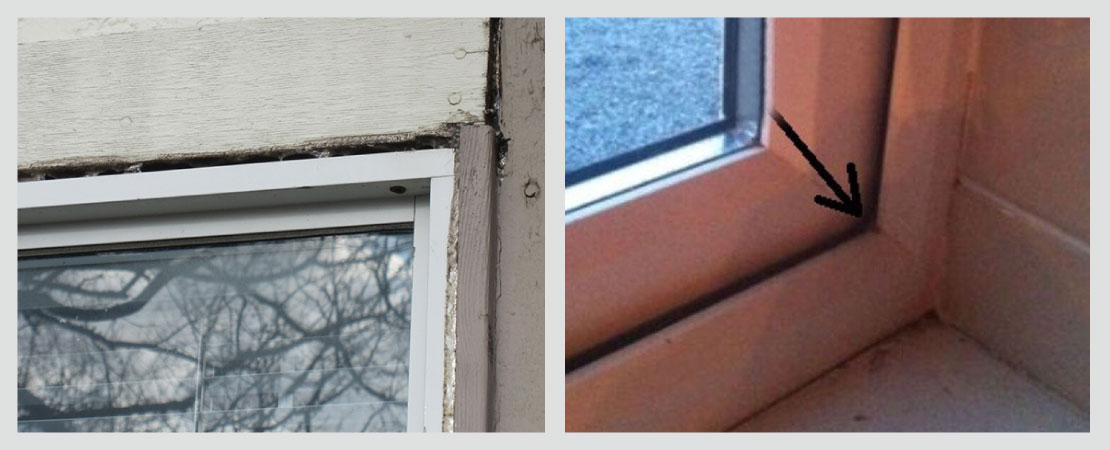 4. Windows
Windows needs to be properly maintained to avoid the entry of rain water in your home as they can be big contributor to seepage.
Check the condition of sealant for deterioration or any gaps. Usually sealant has shelf life of 10 to 15 years.
Check if gasket and weather strip are provided or not. If provided the condition of both can be checked as this can avoid further seepage problem.
To get idea about more window maintenance tips, click here.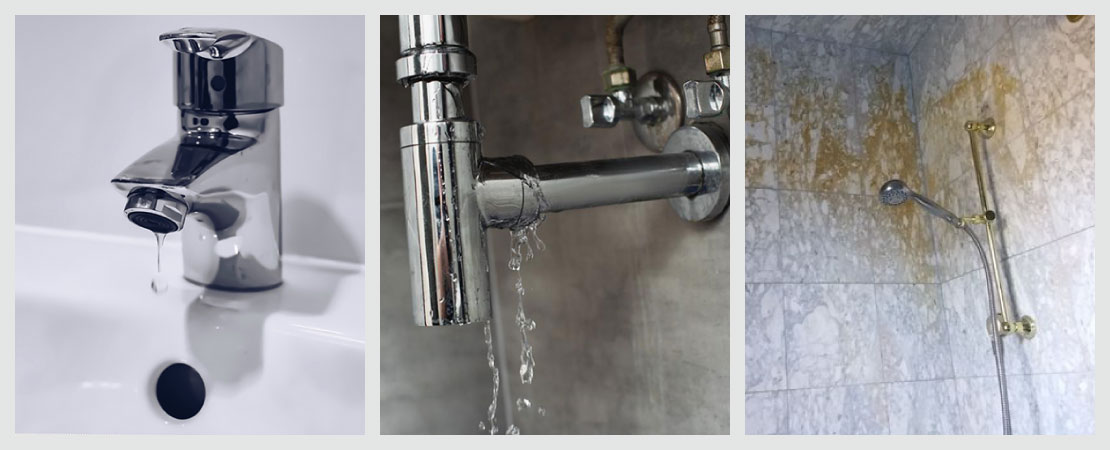 5. The Bathroom: Faucets, Sinks, and Bath Slabs
No matter how often you clean your bathroom or take good care of the faucets, sinks, and bath slabs, leakage and damp problems tend to resurface during monsoon. You know the problems are back when you see cracks and undefined stains on the floor and walls. Discolouration or stains on ceiling can be indication of leakage or any other source of moisture.
Some of the plumbing failures like leaky faucets, sinks, and bath slabs are easy to spot while others could be misunderstood for water splashed during a shower. Keep a watch out for these minor leaks as they tend to worsen with time.
If heavy leakages are observed around the bath fixtures, chances are high that the concealed plumbing pipe joints are internally damaged. To be sure, call a plumber or a team of home inspectors. Once the reason is detected, implement the solution. A few things that you can do to save your bathroom from getting further damaged during monsoon are – sealing the tile joints with waterproof grouts, filling the cracks with mortar, and replacing the concealed plumbing pipes (if needed).
Conclusion
Water damage can be a sinister, creeping issue that you may not discover until it has grown into a big and expensive problem. Think worse- water seepage can damage your beloved home and also cause health effects such as damp-induced allergy and asthma. So, be alert. Keep an eye on the areas that are most prone to seepage and leakage during monsoon. Catch a problem early and stop it before it becomes a nightmare. If you still think you want to hire some professional for this work, click here for further information.