Who doesn't love the aroma of freshly fried samosas on a rain-soaked afternoon? Don't you just look forward to dining out on your special days? And what about the takeaway that you frequent on weekdays while returning home from work? Saves you the hassle of cooking, right? To be very frank, we are a generation which depends a lot on foods bought from outside. But are we aware of the health hazards that we are inviting to our life? Do we follow all the basic healthy rules while eating out?
Let's get a reality check.
Who washes hands outside?
How clean is the eating place?
How is the food?
Do we get to know how many times the same cooking oil has been used for frying?
What is the source of water?
Do we care to do and/or check these things while buying food from outside? If 'yes' then how often? And if your answer is a scary 'No' then here is a list of cautions that you must pay attention to: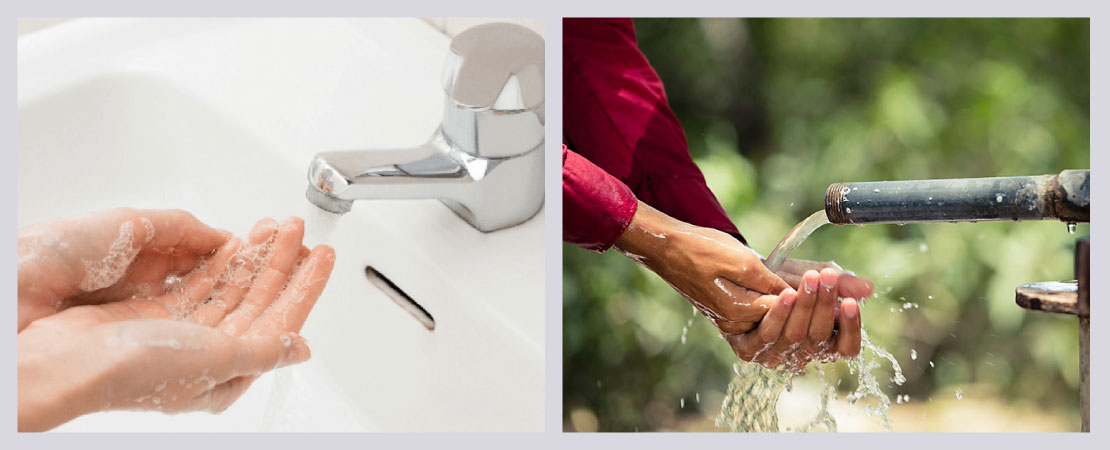 Wash your hands before eating food outside
Most of us don't, do we? When is the last time you washed hands before putting that paanipuri or phuchkas inside your mouth? Did you go to the restaurant washroom and washed your hands before plunging into the Biriyani? Well, we rarely forget to take a snap of the food and post it immediately on Instagram, but the same doesn't stand true for a simple and most basic healthy habit – washing your hand.
Do wash your hands thoroughly or use an alcohol-based hand rub to sanitize your hands before eating. When you eat washing your hands1, the bacteria and germs that are left on your fingers and palms can be transferred to the inside of your mouth. This can cause illnesses and infections. When you put your hands on those surfaces, the virus gets transmitted to your body and enters the respiratory tract causing mild to severe illness.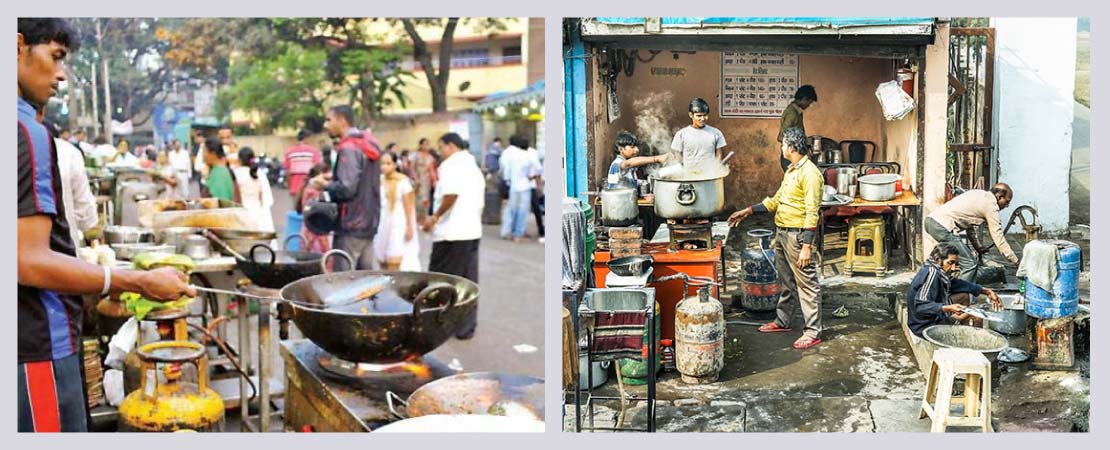 Check the cleanliness of the eating place
When hunger gets the better of you, you do not really care where the outlet you are buying the chaat or phuchka from is situated. Roadside shops are often located just beside big uncovered bins. On a rainy day you will even find the fast food outlets' floors all muddy and stained. These are never the places that we should collect our foods from. But then again, what if the front is neat and clean and behind the kitchen door, it's nothing short of hell? Do your brief research and then only gorge on the plate. After all, it's your health that will be at stake.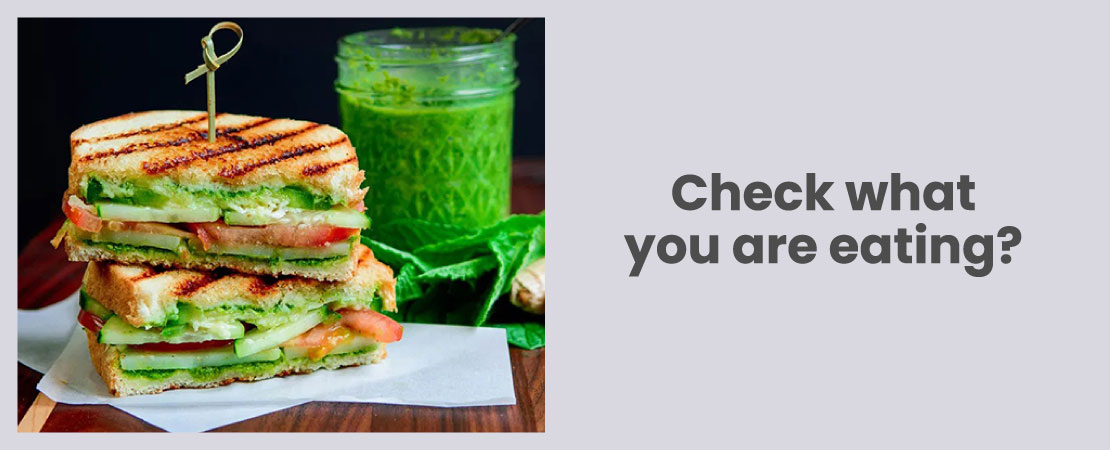 Check what you are eating?
Tasty and delicious of course! – But what about its quality? Most of the restaurants heat and reheat a pre-prepared food and serve it to you as you place your order. It is true that heating kills a lot of germs but consecutive heating and cooling and reheating make the matter worse. Be it a fast food outlet or a posh restaurant, reheating is the major cooking process. Ever thought how many pathogenic germs are making an entry into your guts day in and day out?
Is there a way to avoid such food and still deal with your hunger pangs when you are outside?
Well, just be cautious about what you are ordering. Occasional binging on rolls, phuchkas, ghugnis, and chaats is okay but ideally, you should always try to hop by a cafe or restaurant that has proper kitchen setup and order for food like fresh salads and sandwiches with your choice of veggies and cheese. They are, by far, the safest fast food items to eat. You can also try grilled delicacies as they do not require reheating or oil to prepare.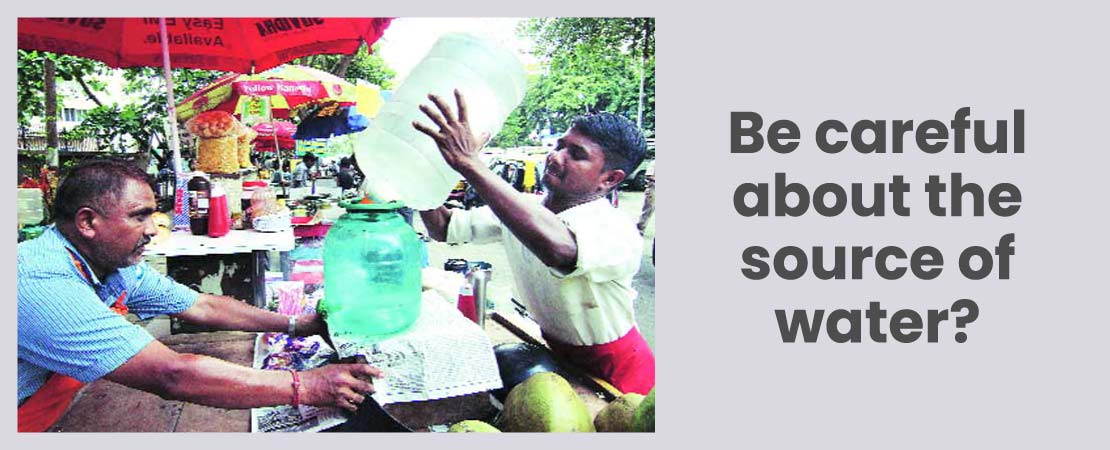 Be careful about the source of water?
Even if we overlook the hazardous substances present in food and have our fingers crossed thinking that cooking kills pathogens, the problem does not end there. What about the water served to you? Where from did it come? If it is not from a sealed bottle, can you vouch for its purity? You can't. So, carry your own bottle if you are not dining at a proper restaurant that is expected to have a water purifier installed in its kitchen.
Now you may ask that it has been so long that you are having food from outside and you do not experience any distress. Really? Don't you? Let us correct you and say that you do, but you are not aware of it.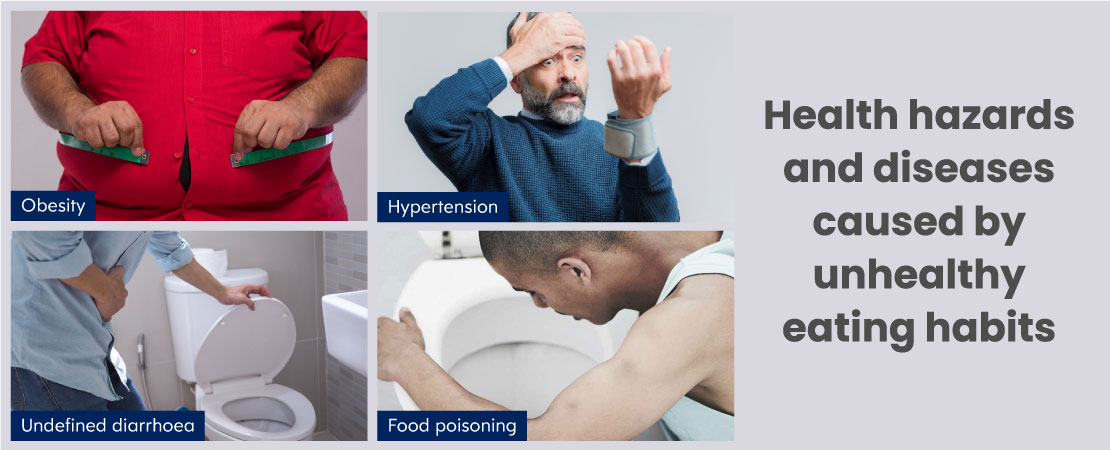 Health hazards and diseases caused by unhealthy eating habits
Obesity: Outside food, be it the street food or restaurant-bought or simple fast foods, are always high in carbohydrates and Trans fats. The starchy, complex carbohydrates make you gain weight while fat gets concentrated in the belly and hip regions. A silent killer, this obesity, will grow slowly but steadily and one fine morning, you find your dresses aren't fitting you anymore. This particular disease makes way for other disorders like cardiac problems, diabetes and so on.
Hypertension: With the high-energy density as contributed by the high amount of sugar and fat present in junk food, blood pressure rises and hypertension sets in. Type II diabetes also sets in.
Undefined diarrhoea: The unhygienic procedure and surroundings the food is prepared in gives rise to bacteria and protozoa in the food, which, when consumed, can lead to stomach upset and diarrhoeal disorder in human body.
Food poisoning: With all the toxic substances in the food present, poisoning "to bantahai". Manifested in the form of vomiting, nausea, weakness, loose motion, headache – food poisoning is quite common when you are a regular buyer and consumer of food from outside.
These are just the tip of the iceberg. These diseases might be communicable or non-communicable. Heightened levels of cholesterol in blood, increased amount of glucose, and cardiovascular risk are a few of the long list of diseases that will eventually spread inside you.
Does that mean you should stop eating food from outside? Well, certainly not. See to it if you can control the urge of eating food outside. Besides, take the following measures: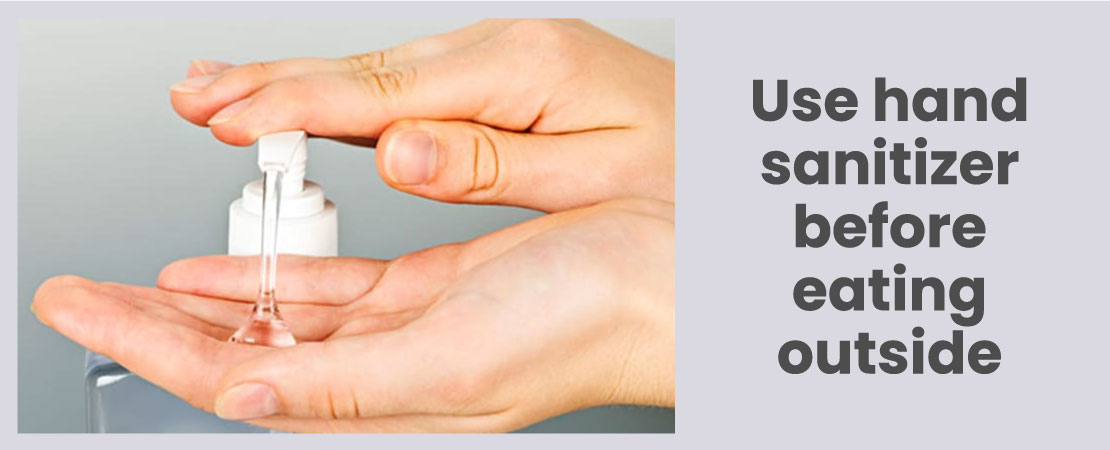 A Quick Recap
Wash your hand or carry a sanitizer with you whenever you have plans of consuming outside food (irrespective of the food)
Only choose shops and outlets with neat and clean surroundings
Check if the food feels cold inside and hot outside. This indicates incomplete heating. Ask for thorough heating. It's better to have it late than unhealthy.
Make sure you order sealed bottle of mineral water when eating outside. Even better, always carry sufficient water with you.
It is not really possible to give a visit to the kitchen from where your food is coming out prepared. A lot of outlets offer the opportunity of experiencing live kitchen. It will be wise to choose them.
Why not bring yourself up to cooking and prepare little something (at least every alternate day) for yourself instead of relying on outside foods everyday? – Saves you money and makes you learn a skill!
Apart from this, If you are fond of eating street food then you can also read some tips for eating street food in India2 and avoid sickness.
Here's a pro-tip on how to keep your home kitchen clean and germ-free.
Washing hands time and again and whenever handling food items is certainly one way to prevent its contamination. Consume thoroughly cooked food which has been heated at high temperature for at least 30 minutes or more.
Eat healthy and stay healthy keeping contamination at bay. Outside foods have their own taste and flavour which may be homemade food cannot match. Just be a little on the safe side and choose wisely before satisfying your tummy with junk food.