Increase Your Oxygen Levels Naturally
The unprecedented spread of Novel coronavirus has caused the outbreak of Severe Acute Respiratory Syndrome (SARS-CoV-2) worldwide. More and more people are suffering from acute oxygen crisis leading to the need for emergency ventilation. However, even after a year into Covid-19, medical oxygen scarcity is still costing lives. Spontaneous breathing is possible without ventilator support. It is known as unassisted spontaneous breathing. But is self-ventilation possible? Yes, an SOS technique, prone positioning helps in self-ventilation when a person suffers from severe breathlessness with dwindling oxygen saturation levels. It allows more oxygen to reach the lungs and reduces the blood's tension due to an oxygen crisis.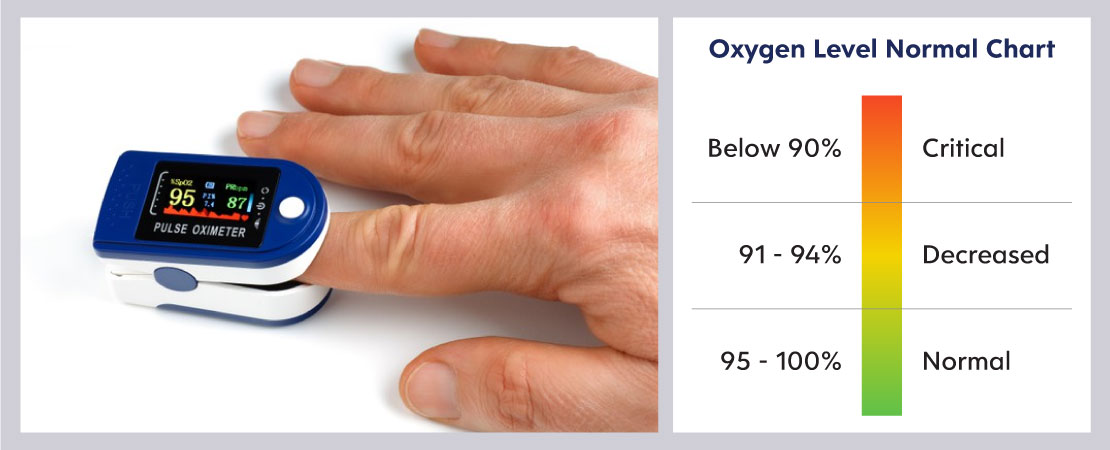 What is the normal oxygen level in blood?
The normal level of oxygen in blood should be 95% partial pressure of oxygen or more1. Individuals with sleep apnea or chronic lung disease can have normal oxygen levels around 90% partial pressure of oxygen. If your partial pressure reading of oxygen is lower than 95%, you require health care assistance. A pulse oximeter is a device that is used to check the oxygen levels in the body. It is a clip-like device that you can use at home to detect the oxygen levels in your body.
How does Covid-19 affect the oxygen levels in the body?
The working mechanism of the novel coronavirus is still under rigorous research. One of the biggest mysteries related to the virus is that it causes 'silent hypoxia2.' It is a condition in which the circulating oxygen levels in the blood decreases, which can irreparably damage vital organs of the body. It can be life-threatening if gone undetected for a long time. The term silent is used because there are no signs of breathlessness or hypoxia in many covid-19 affected individuals. The virus affects the human lungs leaving them incapable of performing the gaseous transport at its maximum potential. The tissues of the lungs get damaged due to the virus, lose oxygen and stop working. They no longer infuse the blood with oxygen. It causes the oxygen levels in the body to drop gradually.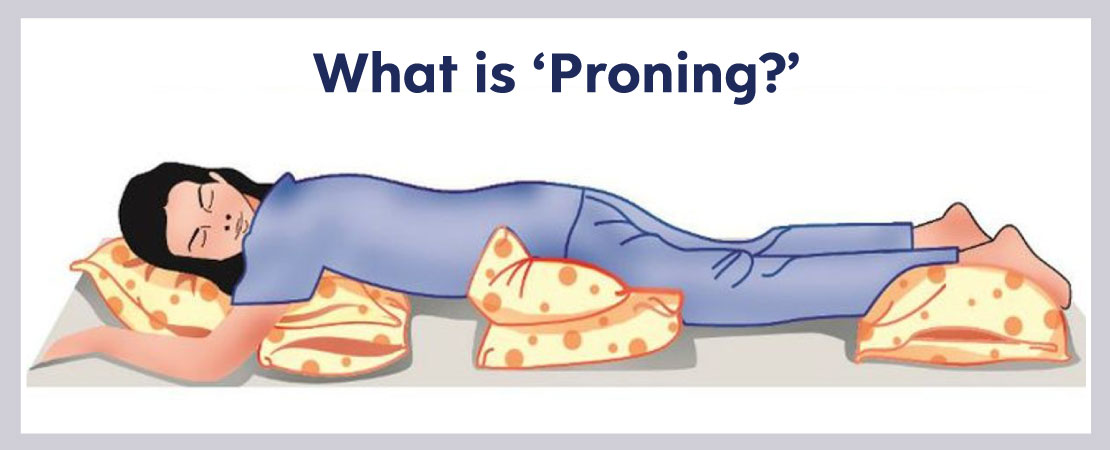 What is 'Proning?'
Proning is a technique in which patients with respiratory distress are placed on their stomach with care and made to breathe. Lying down in your stomach for around 40 minutes can help naturally self-ventilate with an efficiency of up to 80%3. Proning has become a regular part of the treatment protocols for coronavirus. Accessibility of oxygen has become vitally important. The world is striving to meet the needs of medical oxygen. In this kind of situation, we can acclimatize ourselves to self-ventilate in case of emergency. Proning is such a way to naturally self-ventilate yourself.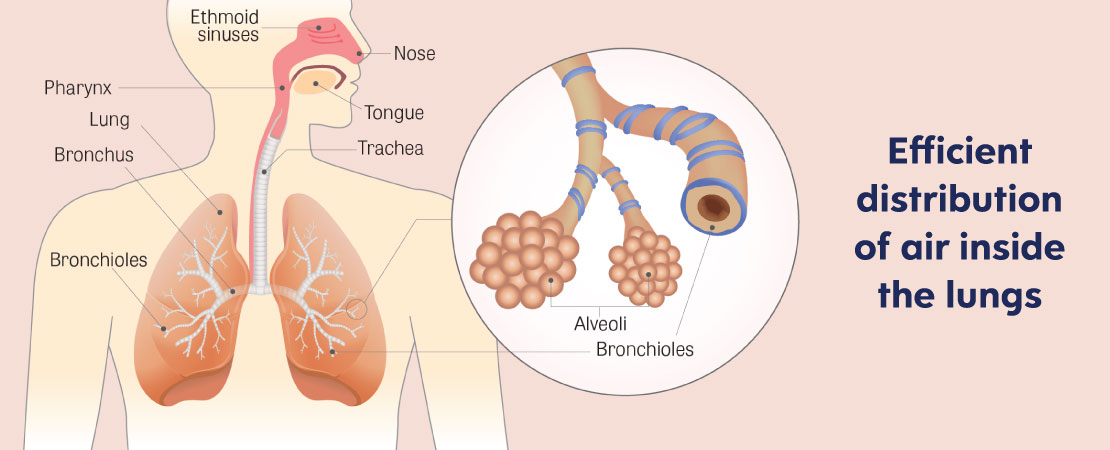 Why prone a patient?
Prone positioning affects the distribution of air inside the lungs. It affects the enlargement or collapse of alveoli, which allows oxygen and carbon dioxide in the blood. It is detrimental to underlying pulmonary function for mechanical ventilation. Proning provides better ventilation to the dorsal lungs threatened by alveolar collapse. It has proven to improve mortality. It creates a distribution of ventilator volumes and pressure throughout the lungs. ARDS causes the accumulation of water in the lower part of the lungs. When you are lying on your back, blood reaches the lower parts of the lungs, but there is a problem in gaseous exchange due to the water deposition. It causes trouble in the oxygenation and removal of carbon dioxide. Reports from the US, China, France, and Italy, which included both case series and retrospective analysis, have proved that Proning can help Covid-associated ARDS. It keeps the alveolar spaces open. In its guidelines for the clinical management of critical covid-19 affected individuals, the Union Health Ministry suggested that in patients with severe ARDS, prone ventilation for more than 12 hours per day is required.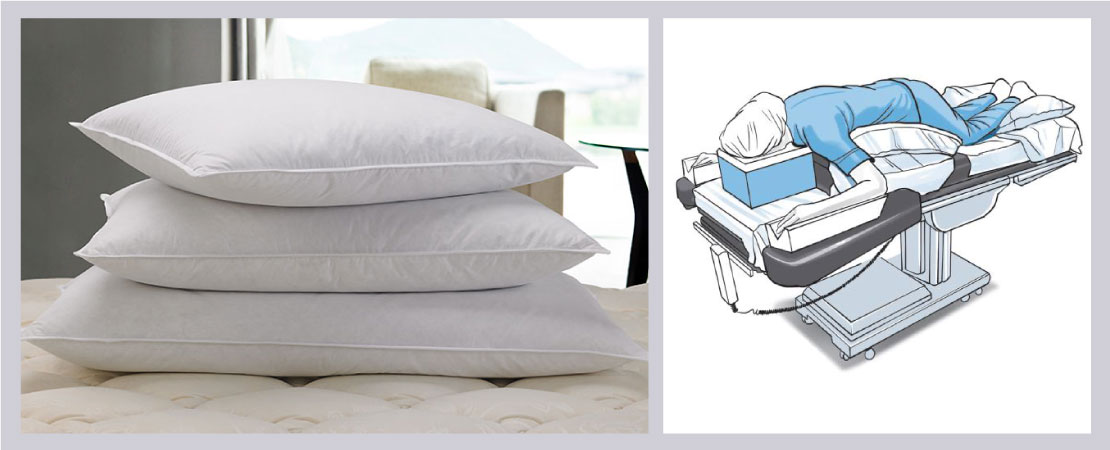 What do you need for proning?
Requisites for Proning4 are very basic. All you need is four to five pillows. One pillow has to be placed below the neck, one or two pillows below the chest through the upper thighs, and two pillows below the legs. It would be best to change the lying position every thirty minutes from lying on the belly to laying on each side. Then again, sit up before lying in the supine position again (on your belly).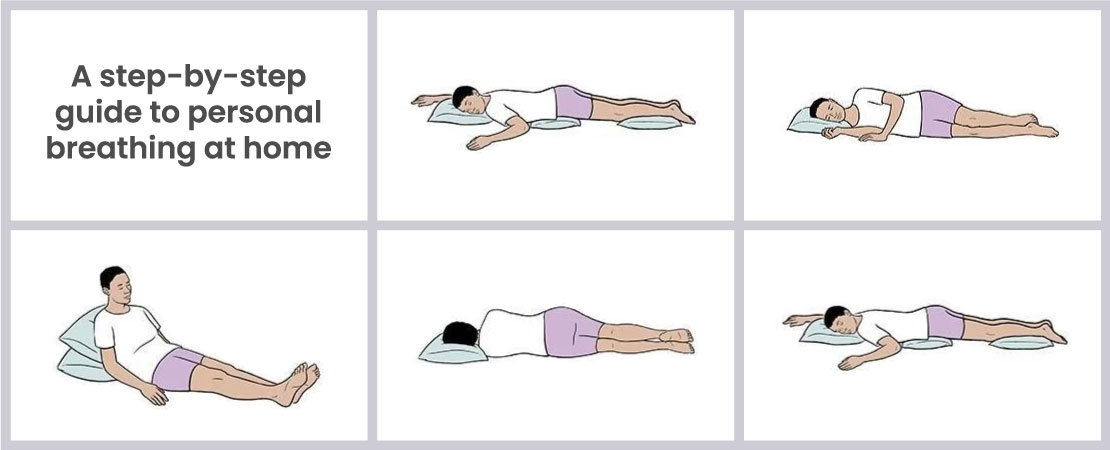 A step-by-step guide to personal breathing at home
Place one pillow below the neck, one or two pillows below the chest through the upper thighs, and two pillows below the legs.
Lay down for 30 minutes to 2 hours on your belly.
Lay on your right side for 30 minutes to 2 hours.
Sit up and rest for 30 minutes to 2 hours.
Again lay on your left side for 30 minutes to 2 hours.
Then back to the position – lying on your belly.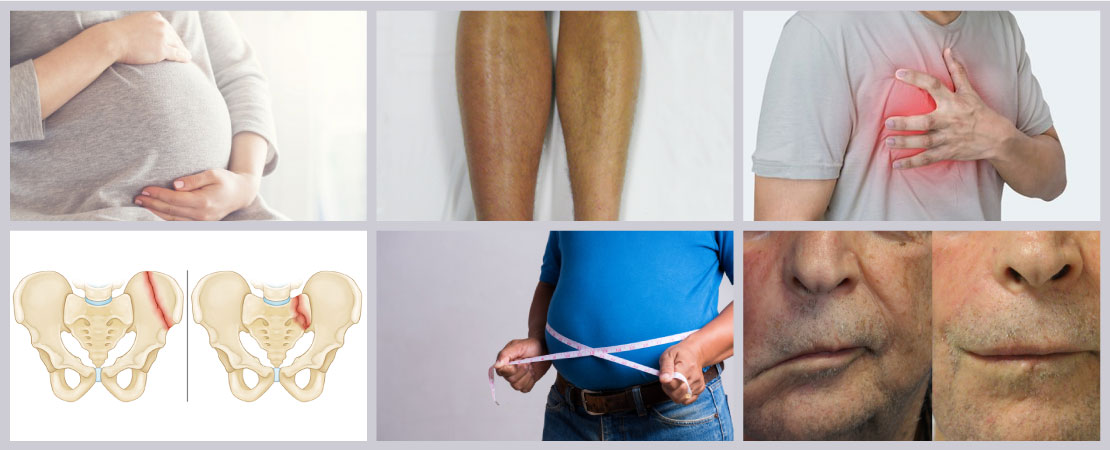 When should one not practice proning?
One should not practice proning in the following conditions:
Pregnancy
Deep venous thrombosis
Major cardiac conditions
Unstable spine, femur, or pelvic fractures
Morbid obesity5 Seizure disorders
Facial injuries
Things to be kept in mind while proning
There are a few things that you should keep in mind related to proning:
Proning should not be done at least for one hour of meals.
Do it till it feels tolerable.
One can prone up to 16 hours in different cycles.
Keep track of injuries and pressure on your body during proning.
Adjust pillows to alter pressure areas.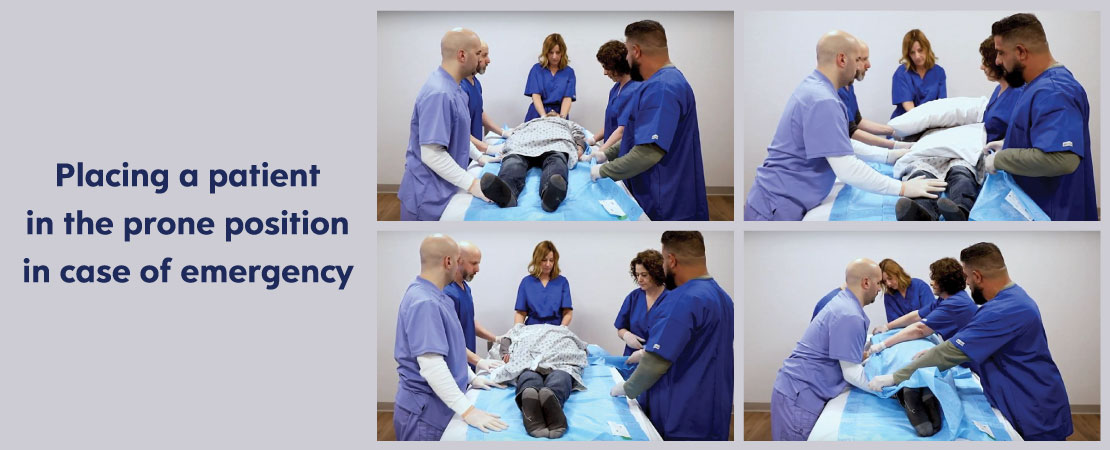 Non-self-pronating patients (in an emergency)
Here is a five-step process to place a patient in the prone position in the case of emergency using a bed and flat sheet, by the family members:
Use the flat sheet to pull the patient to one side of the bed.
Place the flat sheet around the arm that will pull through as you are turning the patient.
Use a second flat sheet on the bed and tuck under the patient, which you can pull when turning the patient.
Place a sheet below the patient, turn him/her over, and place him/her in a supine position (on his/her stomach).
Straighten the limbs of the patient and let the patient breathe. Try changing the position of the patient every thirty minutes.
Covid patients under home quarantine and facing breathing issues are advised to follow this process of personal breathing. It is used as a rescue therapy to increase the oxygen level in the body when mechanical ventilation or an external source of oxygen is not available. Specialists in the medical system have termed personal breathing as the 'Sanjeevani' for covid patients. Prone positioning will be improving your oxygen levels in 40 minutes. This positioning should be practised every 6-8 hours for 40 minutes to extract optimum benefits. If a patient has no secondary infections and only their lungs are affected, proning or prone ventilation can save them.
We are going through unprecedented times. Let's keep faith in science and yoga. If we mask up properly and take other precautions we hope to sail through this crisis. Keep an oximeter handy. Whenever you find the reading going below the optimum levels, try proning. Advised by doctors and health professionals this technique is surely going to help you in a significant way.