Winter is approaching. There is the much-awaited nip in the air but this year, it is a bit different. Winters are associated usually with cough, cold, sore throat and sometimes fever; but this year, our minds are occupied with the thought – "What if it is Coronavirus…?" It is extremely important that we take precautionary measures to protect ourselves and our families during this weather change amidst the pandemic of Covid-19. A few precautionary measures will be beneficial for maintaining good health during this pandemic. Apart from the basic protocols of Covid-19, we must add a few more regular habits to our daily life to ensure the safety of our family.
Here are a few tips to protect your family and household during winters from the Covid-19 infection: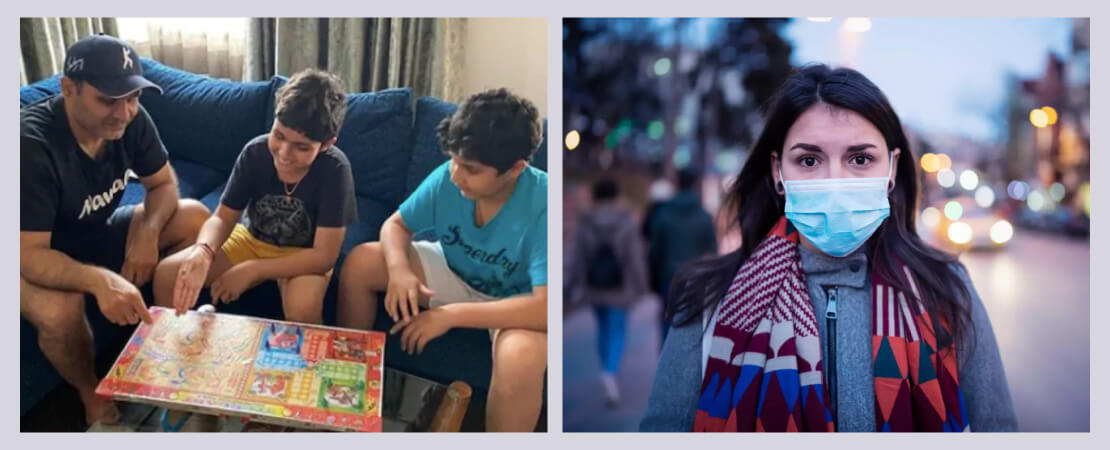 1. Stay Indoors
One of the most basic safety and precautionary steps to stop the spread of Covid-19 is to stay indoors. Do not go out unnecessarily. Outside, the temperatures will be low compared to indoors. Cold wind blowing during the months of December and January may lead to you catching a cold and fever. In a warm country like India, a lot of people are highly susceptible to cold weather. Catching a cold unnecessarily should be avoided. In case you are going outdoors, make sure you are wearing adequate warm clothes and a two or three-ply MASK – properly! And as soon as you reach home, sanitize yourself and your belongings.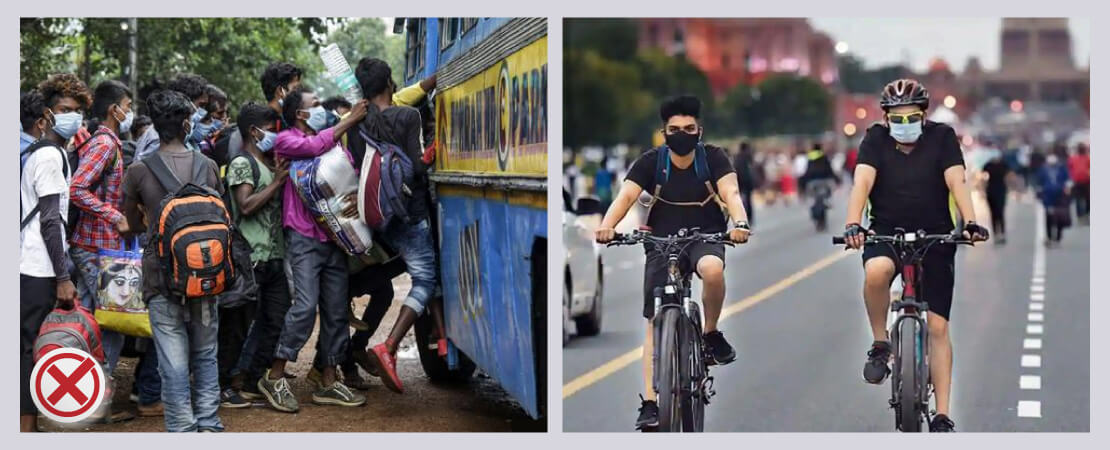 2. More Safety Rules When Out
Try to avoid public transport as much as possible. Walk or cycle short distances as that will keep you healthy and fit as well. As far as winter protection is concerned, cover your head and throat with a scarf as that cuts off on exposure to cold air. You may find yourself excuses for not wearing warm clothes as the temperature in most parts of India is, usually, moderately less cold. But this year, take no chances. If you catch even common flu that may make you extra susceptible to Coronavirus infection.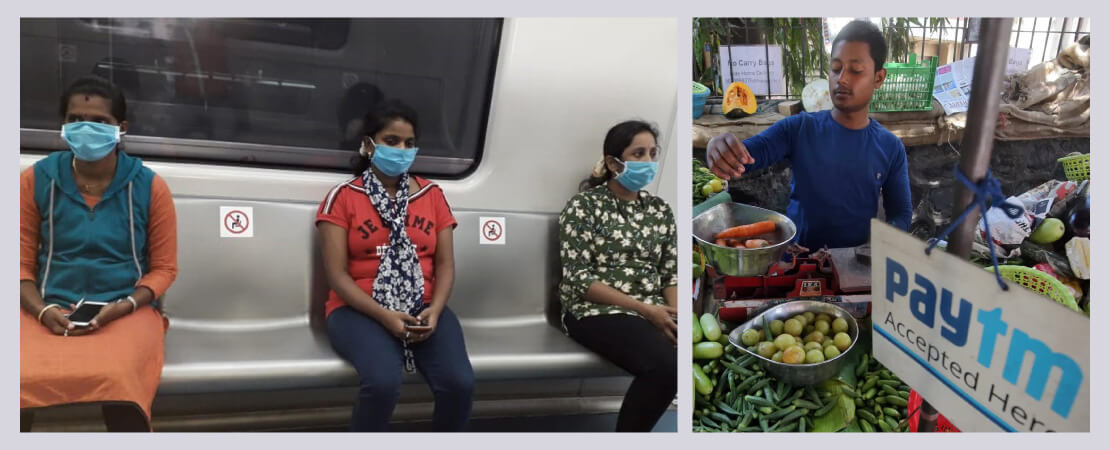 3. Maintain Social Distancing Protocols
Make it mandatory to maintain a distance of at least 5-6 feet in a public place. Even while receiving online packages at home, maintain proper social distance with the delivery agent. Try making cashless payments to avoid contact with anyone. Sanitize parcels which reach your home. If anyone comes to your home from outside, insist that they wash their hands and sanitize first. They should also sanitize their belongings, if any.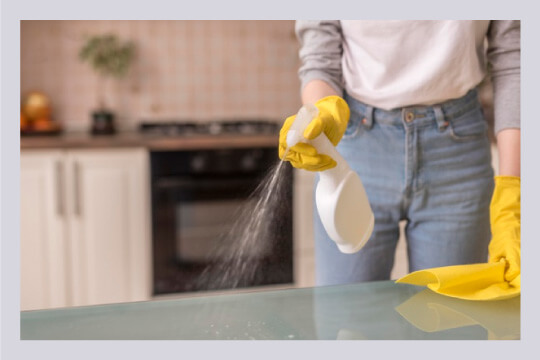 4. Keep Surface Clean
This is basically a part of homecare only; in fact, a crucial one, for, surfaces act as the main bearer of germs and droplets. Depending upon the surface type, dust, vacuum clean or wash and then sanitize it properly to keep 99% of germs away. This should be done daily. Not sure why sanitization is necessary? Read this1.
5. Develop Good Eating Habits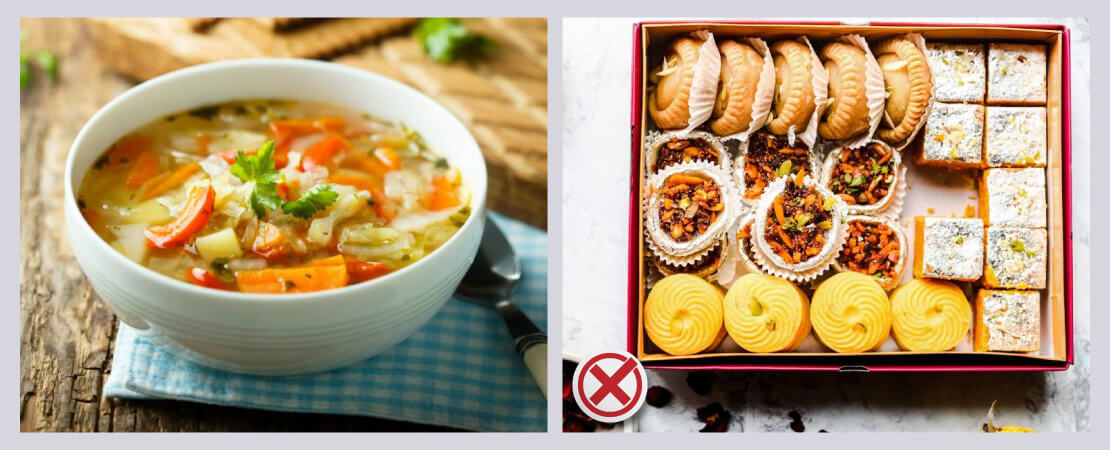 Good eating habits are a must for boosting your immunity. Eat a lot of healthy vegetables and seasonal fruits. Drink sufficient quantities of water and juices. Make sure the meals are properly balanced. Adequate protein intake should be emphasized. Try cutting down on processed, high salt content and high sugar content food. Plan your diet mostly on good fats, lean proteins, whole grains, vegetable and fruits. Try to take in food rich in vitamin C and anti-oxidants as they are proven immunity boosters. Magnesium-rich foods like legumes, nuts, whole grains, and leafy vegetables will help reduce stress and you will feel calmer. Food rich in zinc like egg yolk, meat, mussels, etc is known to have virus-fighting properties. Spices are known to increase immunity power as well.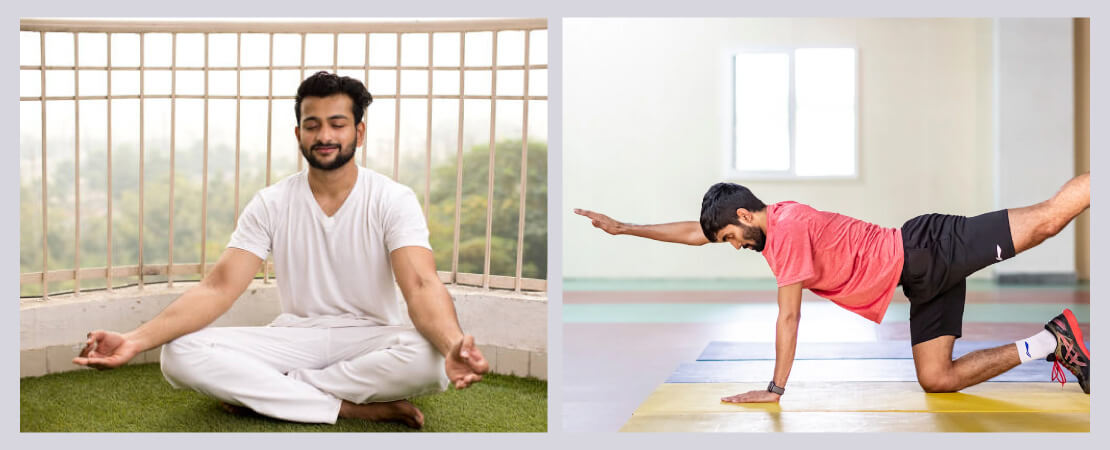 6. Do Some Form of Physical Exercise Daily
Join a gym, go cycling with your gears on; if that is not possible, do some freehand exercise or practise some simple yoga postures at home. You should also take a brisk walk for 30 minutes daily. Stretch, twist, turn – do whatever that relaxes your body and mind. Just remember – you have to increase your mobility and keep your immune system alert and ready to combat any microbial infection.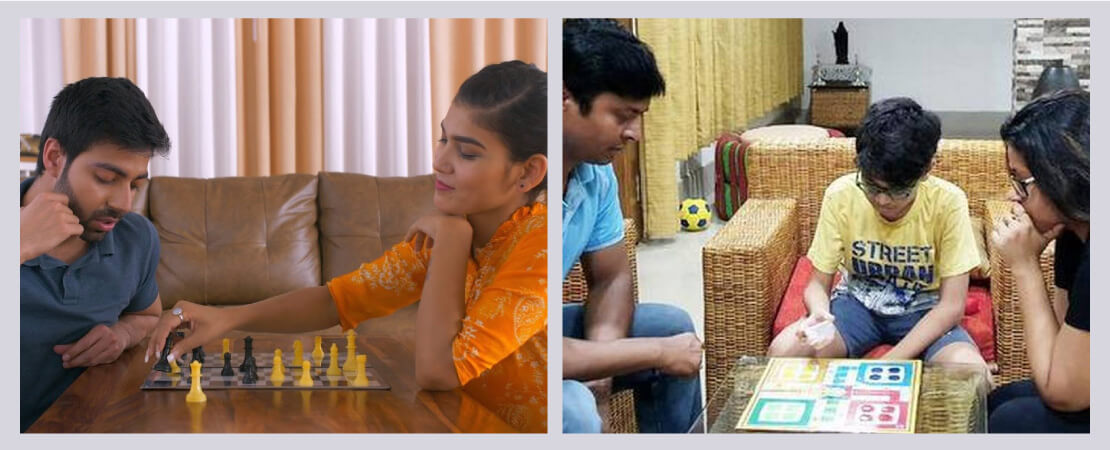 7. Focus on Mental Health
Ever since the pandemic started, people are locked up in their homes. Though the 'unlock' procedure has begun, people are still largely at home because schools and colleges are operating in the online mode, many offices are asking their employees to continue working remotely. This can not only be boring but extremely exhausting for your mental health. Make sure that your family members are not unhappy or stressed. Plan out activities at home. Be extra careful with children, teenager and the old ones. Make sure that they are getting enough care and time. Play indoor games like chess, ludo, etc. Lawns and courtyards could be used for playing games like badminton, tennis, cricket etc.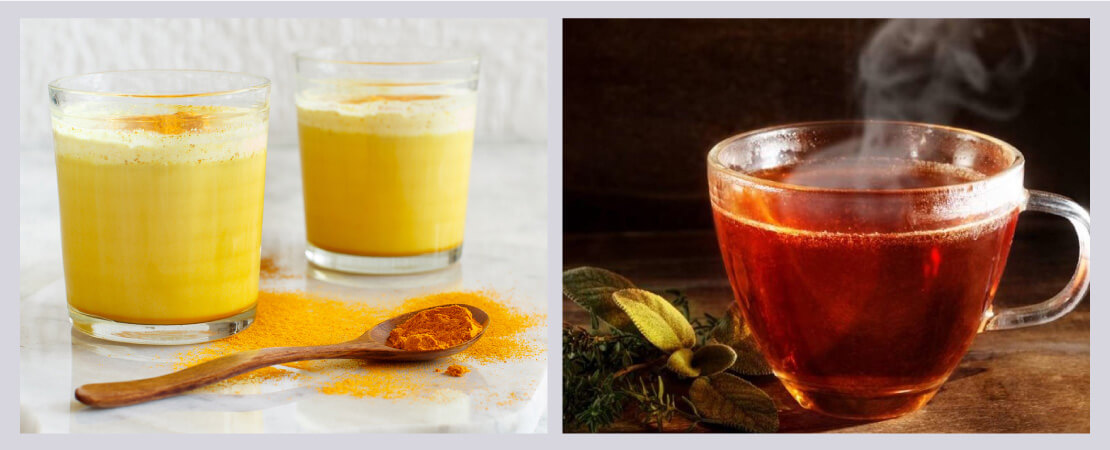 8. Boost Your Immune System With Home Remedies
The internet is flooded with home remedies that would boost up your immunity. Try some of the logical ones to strengthen your immune power. Get some sun. Basking in the winter sun is one of the best things about winters in India. This would increase the production of vitamin D in your body which in turn increases the immunity of your body. Add turmeric to your curries, milk and meat. Turmeric is known to possess anti-inflammatory properties which will keep you strong and will help fight any normal flu or cold.
Another wonder drink that you must include in your daily diet is 'Kadha.' It is nothing but a powerful concoction of raw haldi(the turmeric stem), black pepper, ginger, clove, and honey – all added to water, boiled and strained and sipped slowly while still hot.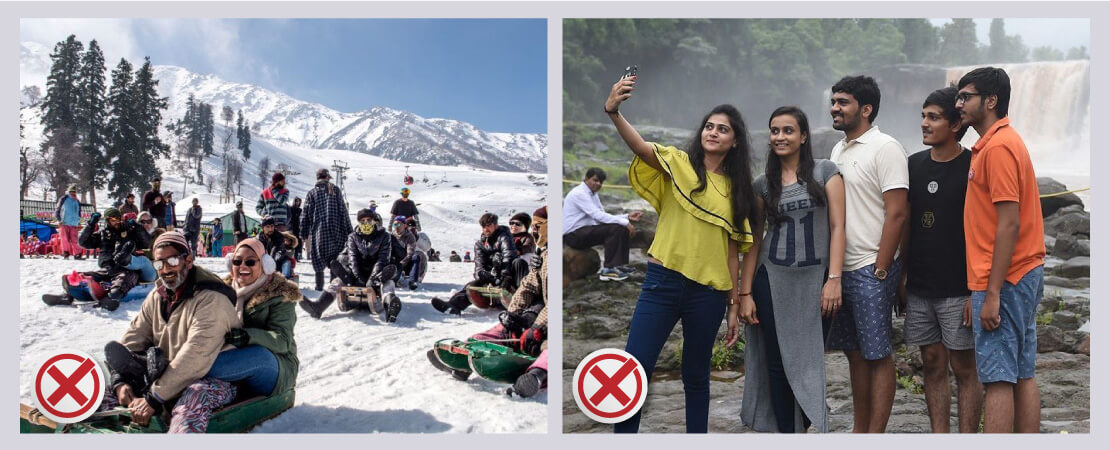 9. Try Avoiding Vacations
Usually, during winters the tourist activities increase manifold but skipping vacation for a year will not cause you any harm. It is absolutely not safe to travel large distances during the pandemic. It is advisable to find other recreational alternatives instead of venturing out for a vacation. Vacations are associated with interaction with a lot of unknown individuals which might be a threat during the pandemic. We can possibly hope that the vaccines soon arrive and you can then venture out for long lazy vacations.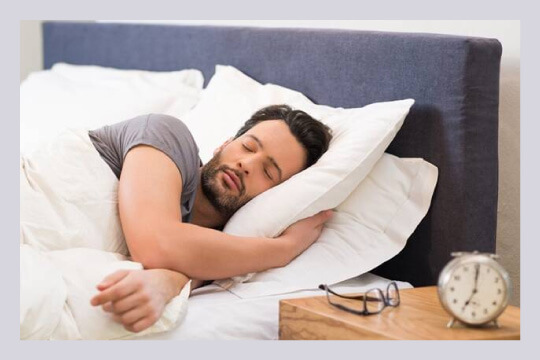 10. Get Enough Sleep
It is extremely important that one gets enough sleep. It is extremely important for your health. Weak health and the immune system are more prone to virus attack. Get enough sleep so that you are fresh and active throughout the day.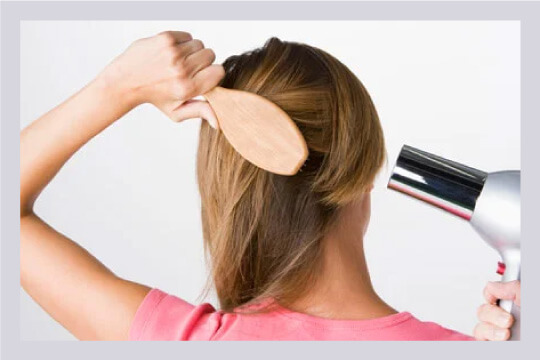 11. Dry Your Hair
When you wash your hair, make sure you dry your hair properly – either using a towel or with the help of a hairdryer. Wet hair and scalp can cause you cough and cold. It is better to avoid any activity which will cause you to cough.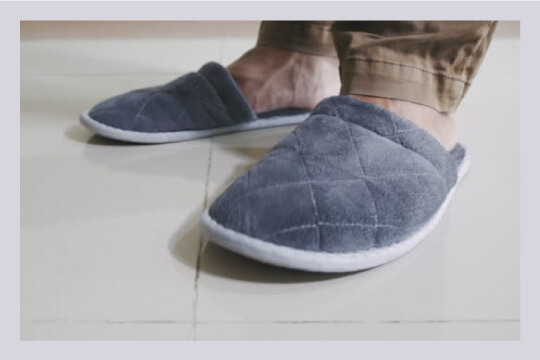 12. Do Not Walk Barefoot
Do not walk barefoot on the ground. During winter the ground gets extremely cold which can be harmful to your health. Feet are also exposed to bacteria and fungi which can cause harmful diseases. Kids should be restricted from playing in the garden or lawn bare feet.
13. In Case Of Cold, Cough Or Fever, Isolate Yourself
In case of cold, cough and fever immediately isolate yourself. Follow the same for other members of the house. Make sure the sick person's belongings do not come in contact with a healthy member. The sick person's body fluids should be strictly avoided. If the cold, cough or fever persists. the person should get themselves tested immediately. Thereafter the rules and procedures as issued by the government should be followed.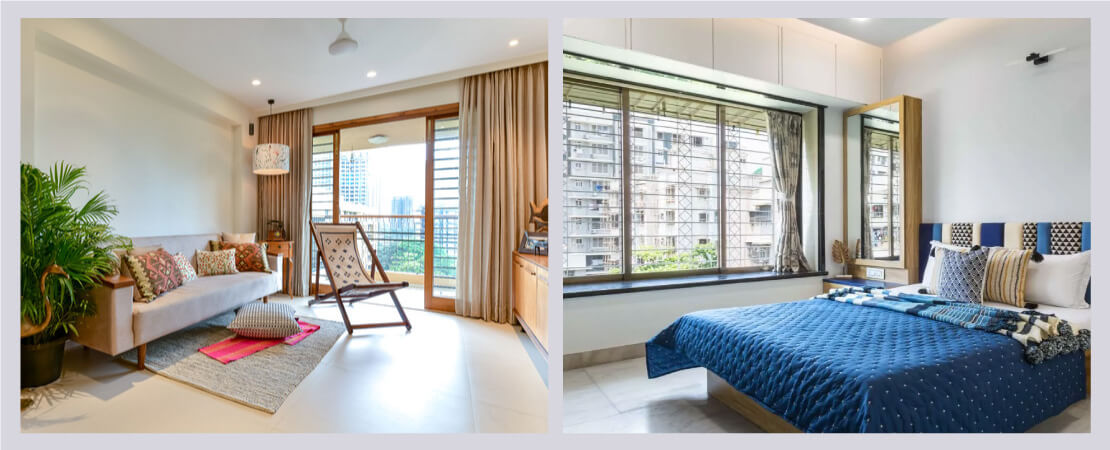 14. Take Care of Your Home – Ventilate It Properly
Your home should be your haven of safety, good health and happiness. And that starts with making the place airy and full of sunshine and good vibes. Make sure you are ventilating your home well. This will improve air circulation in the house. Let the winter sun not only peep through your blinds but also flood your rooms; keep them warm and fresh all the time. There are a few things that you should know about ventilating air-conditioned spaces2. Follow the tips and stay as safe as possible during this pandemic.
Moreover, there are a thousand ways to give your home a 'green makeover.' Explore the ideas and make your home environmental-friendly this winter.
If you have been noticing any damp areas or other signs of moisture in your home, find the source and repair it fast. Dampness worsens interior air quality by acting as catalysts to microbial growth. Result? – Allergic sneezing, runny nose, redness of the eye and so on. With the pandemic fear still looming large, it will be unwise to take chances with the health of your family members.
The home also needs special care in winter because a gap here in the balcony door frame and a loose window lock there may let in cold air at night making you fall sick. Get all these small defects examined thoroughly by a professional and repair them without delay. Warm winter evenings are better spent at home with a coffee mug and a good book in hand, not with a thermometer under your tongue!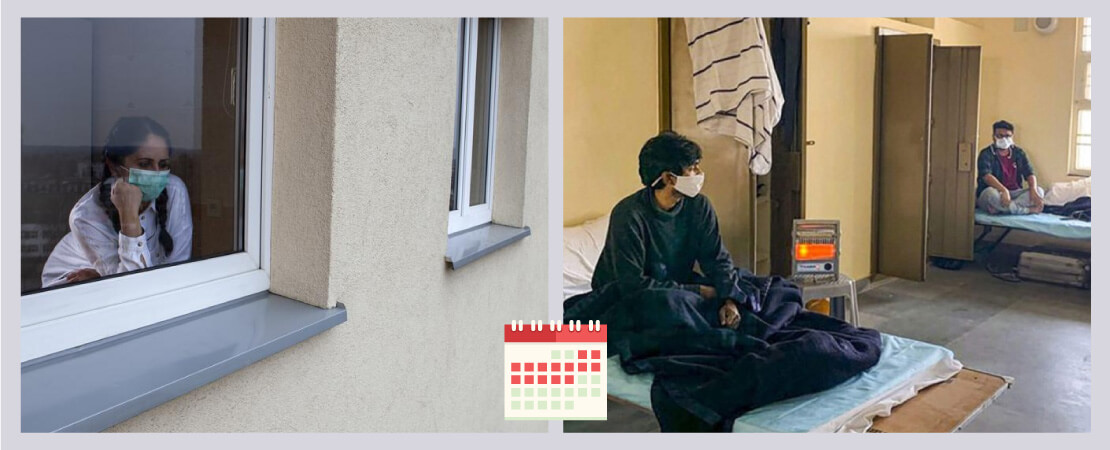 15. Mandatory Quarantining
If any of your family members are coming home after a long time from a distant location make sure that he or she is compulsorily quarantining for 10-14 days. Any symptoms which might be associated with Covid-19 should be immediately bought to the notice of the authorities. Keep their laundry, food and dishes separate from the rest of the family members. They should also ideally use a separate bathroom/toilet while on isolation. Follow the guidelines for home-based care of Novel Coronavirus patients3 set by the National Centre for Disease Control (NCDC) to manage the disease effectively at home.
The Covid-19 pandemic is serious. It has taught us the lesson that our health should be our top priority come what may. During these challenging times, it is extremely important that we keep the calm of our minds. We should categorically avoid 3 C's – Closed (space), Crowd, and Close Contacts. Keeping ourselves and our families safe should be prioritised. And as they say – all good things like charity must begin at home. Follow these simple tips to improve the health of your family and stick to the Covid-19 safety protocols to have a safe and happy winter ahead.