What could be more exciting than buying a new home? The experience of a new community, new neighbours and friends, and perhaps even a new outlook on life can certainly prove to be extremely fulfilling. You have a whole new place to call your own; you can decorate it the way you want and take care of its minutest needs. However, this experience can be short-lived if you are not careful enough while taking the handover. Whether you are moving into a previously owned house or a new house, it is important to know its actual condition in order to reduce the risk of surprises after moving in.
What things can come as a surprise after moving into a new house?
Well, the list can surprise you too! Here are some of the most annoying ones that can make you think, "I wish I had detected them before moving in":
Small damp patches on ceiling and corners, especially after a couple of rain showers in the monsoon
Cracks in the ceiling or freshly painted walls
Sudden slowing down of the water pressure
Old models of faucets getting rusty or causing leaks
Flickering lights and frequent dark-outs
Dysfunctional switchboards
Improper functioning of doors and windows
Water stagnation on the floor or roof
Worn out Joint Fillings
And this is not all! There can be many more surprises waiting for you.
Now let us take each surprise at a time and see what does it indicate: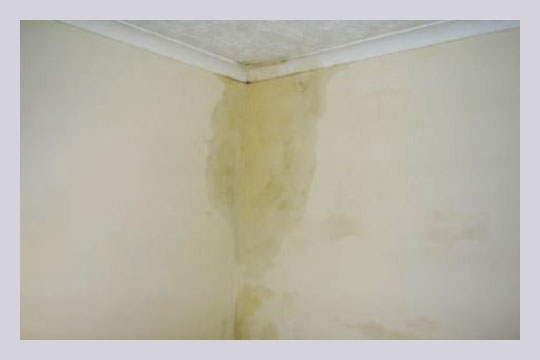 1. Damp patches
A warm cosy home is all that everyone wants to come back to at the end of the day. But if your rooms feel cold all the time and then you come across some wet patches, become alert. It could be damp! And you know how damp plays with your health and your property's health too – right?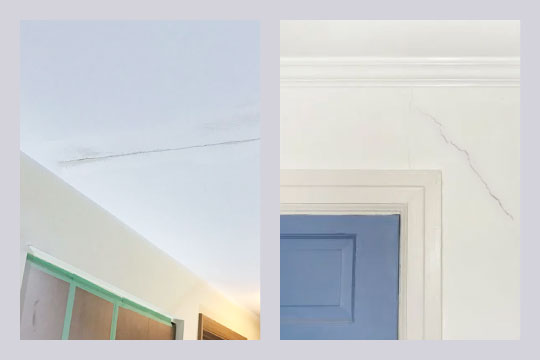 2. Cracks in ceilings and walls
These are not always serious. Temperature fluctuations, poor workmanship, natural ageing, etc may cause any man-made structure to crack with time but the problem arises when a crack happens due to structural reasons1. So, educate yourself a little bit about the causes of cracks and try to know what your home's cracks are telling you.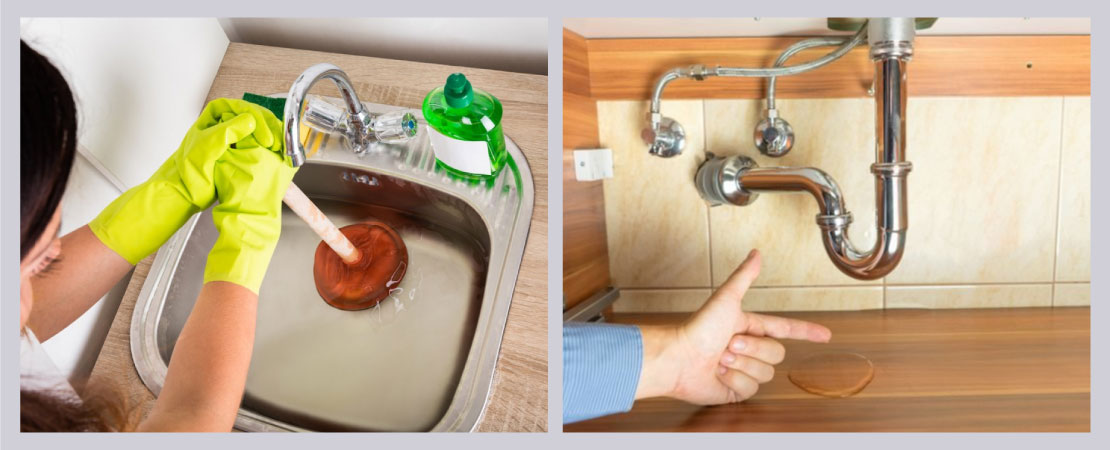 Inefficient plumbing can cause wastage of water. This issue is more common in previously owned houses. There could be blockage or clogs in the pipes if the plumbing is not done properly. One small leak can waste a lot of water. As the water comes out drip by drip, it adds up. It only takes 4000 drips to waste one litre of water. One drip per minute from just one faucet in your home adds up to about 1440 drips per day! Plumbing leaks not only affect your pipes and water pressure but can also cause dampness. A leak that goes undetected, especially under a sink or in the wall behind the WC, can lead to dampness/moisture problems and algal growth.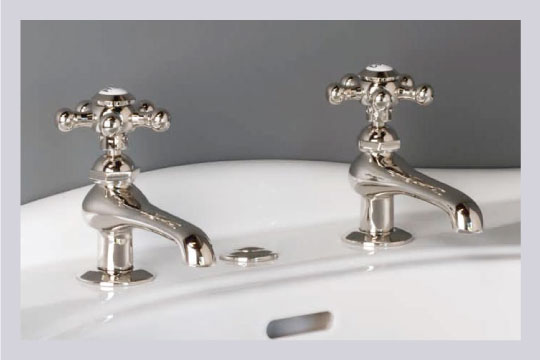 4. Old models of faucets
Old models of faucets can cause water leaks too. For example, old models of toilet flush require more litres of water whereas the newer models require less water. There could also be an issue of pressure in water in the older models of faucets.
Old faucets attracting rust are also not unusual. For this, you must insist on getting the old fittings replaced if you are buying an old house or check the brand during the construction of your new building.
5. Electrical power overload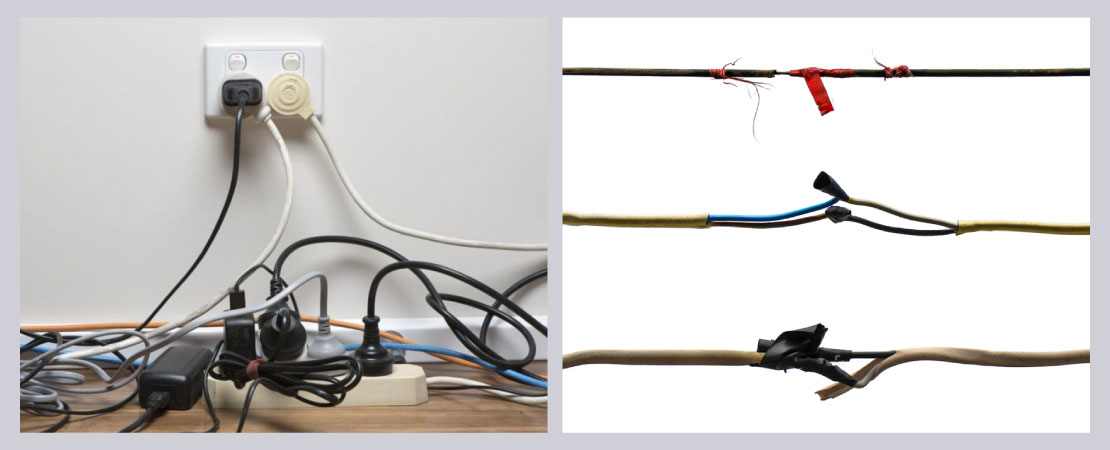 Electrical power overload2 can occur due to poor wiring in the house or lightning strikes. Voltage fluctuations are common and last for a microsecond only but if you experience frequent fluctuations then it is due to the poor wiring system in the house. This could lead to appliance damage as well.
The on/off switches of your house can stop working all of a sudden when the switches are overridden by heavy electrical current. Dysfunctional switches can be dangerous for small children if the switches are within their reach. An old or damaged switch can also create problems.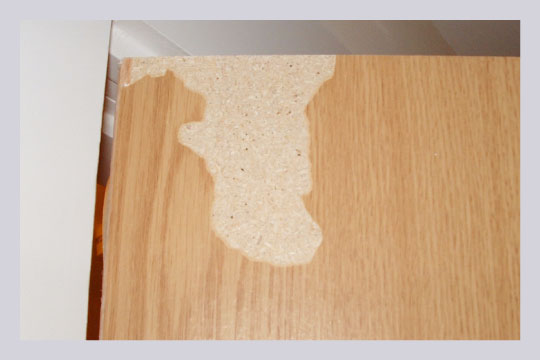 6. Improper functioning of doors and windows
Any kind of defects like cracks, decay, etc on the frame of the doors and windows can be caused due to regular use, but if any such thing happens soon after move-in, then will know that the part installed was of poor quality. The panel can start to delaminate or peel if the proper adhesive is not used. Gaps can form between frames and the wall due to poor workmanship and this may lead to moisture/water intrusion(more in the case of the external window frame).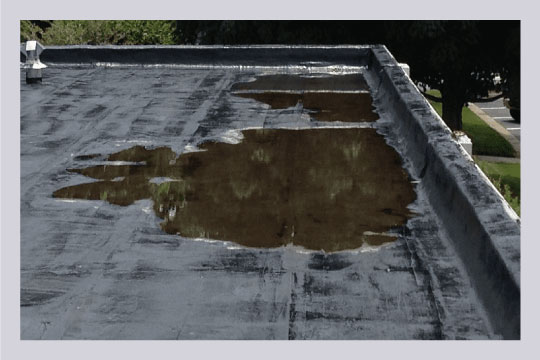 7. The slope of the floor (or the roof)
The slope of the floor (or the roof) is something that most of us forget to check and consider while purchasing a house. Later, during the monsoon or regular course of cleaning, when we notice stagnating water, we realize the sloping is incorrect.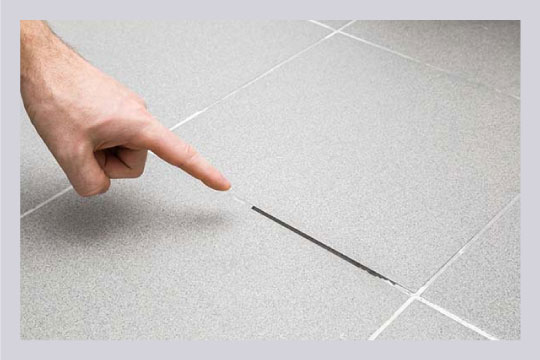 8. Worn out Tile Joint Fillings
Worn out Tile Joint Fillings / improper grouting in the wet areas (bathroom / kitchen) will lead to moisture seepage resulting in dripping of water on the lower floors and damage to the property.
Why cry over spilt milk? Get Your Home Inspected Before Moving In?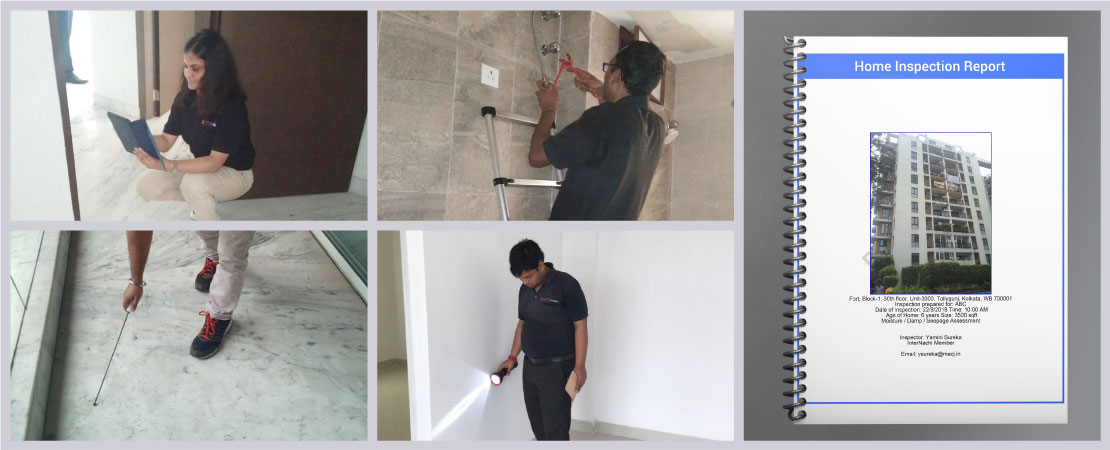 The above issues if not inspected before moving in can become a terrible nightmare for the buyers. Therefore it is very important to do a thorough health & safety check-up of all the components and systems from floor to the ceiling, walls, plumbing, electrical work, water and sewage, evidence of rodents, fire and safety, etc by using modern technologies and tools through some reliable and trusted home inspection professionals.
Inspection can include various checkpoints like:
Cracks on walls and ceiling
Doors and windows
Leaks and water seepage
Damp patches (walls, bathrooms, ceilings, windows)
Ventilation
Checking the plumbing system
Entire electrical wiring of the house
Height of the switchboards
Slope of the flooring in wet areas & roof
Tiling work
All storage space, passages & alleys, and staircases & much more……
What could the 'surprises' turn into?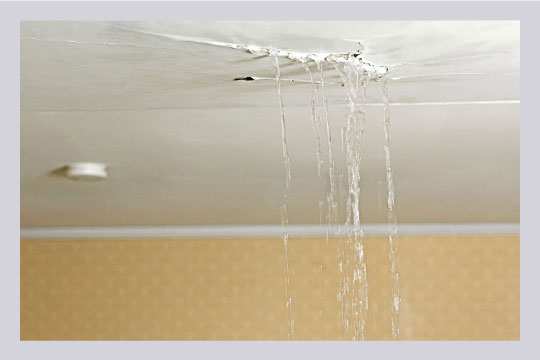 1. Roof / Ceiling leaks and water seepage in apartments and standalone houses can cause major damage to the walls and the ceilings. Look for the signs of dampness like flaky or bubbling paint on walls, black wet patches under the sink in the kitchen and bathroom areas. These damp patches usually get worse over the years and spread on the entire wall making it unpleasant and damaging the outer covering.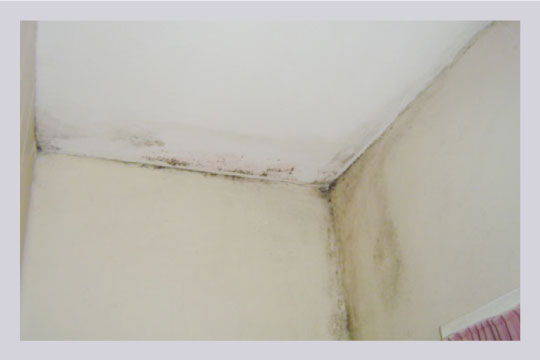 2. Inadequate ventilation can cause dampness and lead to the building up of bad odour and a host of indoor pollutants. Worsening indoor air quality in the absence of fresh air can severely affect the health of your family members.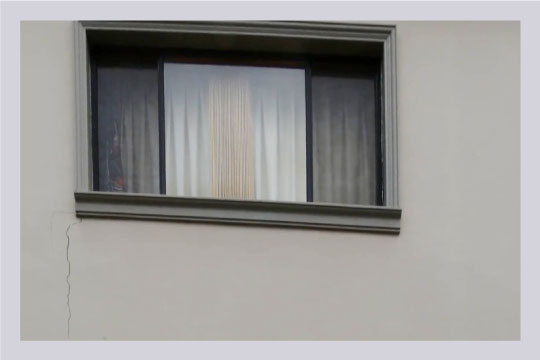 3. Small cracks on the interior or exterior walls may not be quite noticeable but you may need to take special efforts to detect them because if they are left undetected they may grow to become major problem areas later. Water seepage is just one of the consequences that weakens the structural integrity of the building.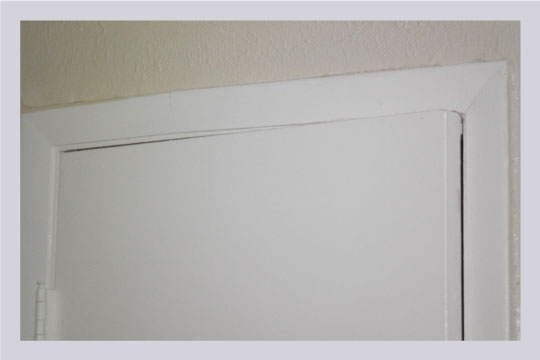 4. Misaligned windows or door frames can sometimes cause problems in their operation or functionality. Buyers should also check for non-functional locks. This may affect the security of the house. Check for any kind of damage in glass or frames. Check for the gaps between the window frames and sill because these gaps can lead to water intrusion then, property damage.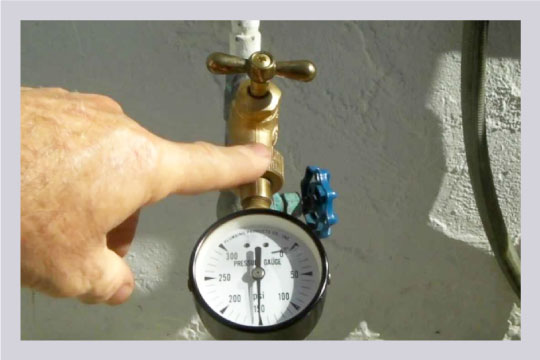 5. Checking the water pressure in bathrooms and kitchens is very important before you move in. You must turn on all taps at once to see how it affects the pressure at each point because your daily life will depend on this. Clogged pipes can affect the pressure of the water.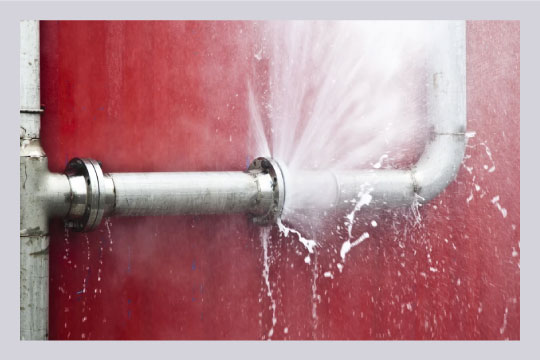 6. The backbone of any house is plumbing. The condition of the pipe materials used for drainage purposes, the fittings and joints speak a lot about it. Any kind of compromise there can cause damage to the pipes. Even a small leak can spread damp causing algal growth in the house. Leakages can also cause damages like the peeling of paint, wallpaper, decay in the doorframe, delamination of plywood etc.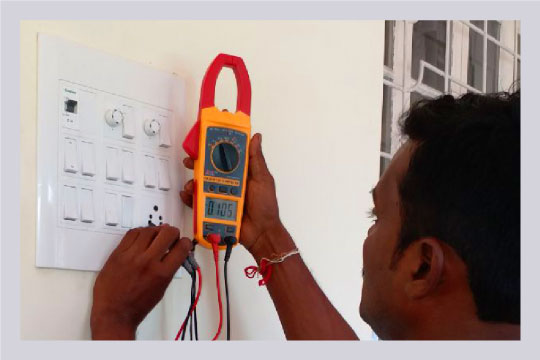 7. Proper functioning of the electric wiring system is important for a safe home. Besides doing a DIY inspection, it is recommended to perform a comprehensive electrical inspection through a professional home inspection company. Before moving in, check if all light switches and plug points are working properly or not. Meticulously check if any switch is making a buzzing or crackling sound and the lights are not flickering. Ensure that all switches are functioning and that there are no loose connections.
Another important thing is the placement or height of the switchboard. It should ideally be away from the access of the children to avoid any accident.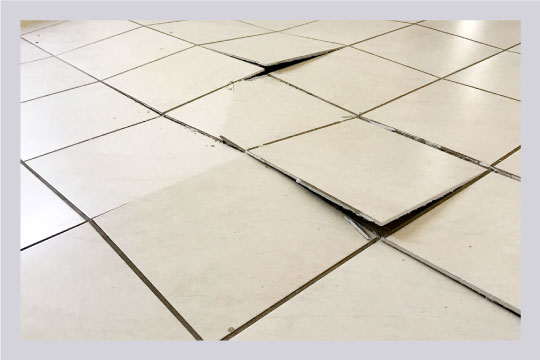 8. Flooring is the foundation of any beautiful home. Inadequate slope, hollow and/or cracked tiles, gaps between the tiles or unevenly fixed tiles and others can prove to be hazardous. The tiles in the bathrooms, especially, should be a little coarse in order to avoid slipperiness.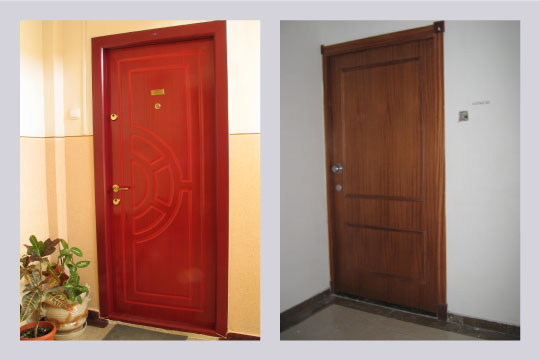 9. Proper functioning of the main door is very essential as they connect it with the security of your home. Any kind of defect will not only have security issues but also hamper the aesthetic view.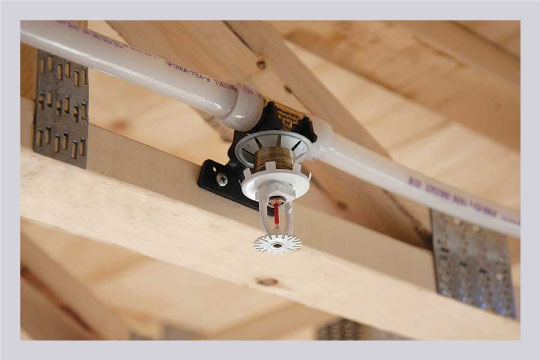 10. Before moving in, you need to properly check for the proper functioning of the systems and components like water heaters, chimney, extinguishers and sprinklers and most importantly the duct system: if you are buying a high-end, modern semi-furnished house. A proper check of these components is integral to you living comfortably.
There can be nothing more frustrating than spending your life's savings on a home and then lamenting over skipped inspection. So, opt for a complete home inspection before moving in, as it will:
Give you the peace of mind of knowing you have made a sound buying decision.
Reveal the repairs and investments you will need to make.
Reduce the risk of unwanted "surprises" after you move in.