Home is not just brick and mortar. It is where our soul finds peace. It is the place which makes us happy, secured and comfortable in a world of billion people. But as we grow and change the bits and pieces of our life we often tend to ignore things that ensure the longevity of this abode of peace. We are either busy mending its exterior or beautifying its interior. We simply do not look deeper. Majority of the people in India are not familiar with the idea of the home inspection. Ask your neighbour Malhotra Ji, he will tell you about everything from buying a property to getting the best electrician in the area. But 'home inspection?' – Well, you can almost visualize the clueless expression on his face.
Inspection of the home is a service area that needs to be explored in our country for better living, prosperity and growth. Even if people are aware of the theoretical part of the home inspection they have hardly travelled the road in reality. This article will help you to gain insight into home inspection and push you towards a path you will never regret.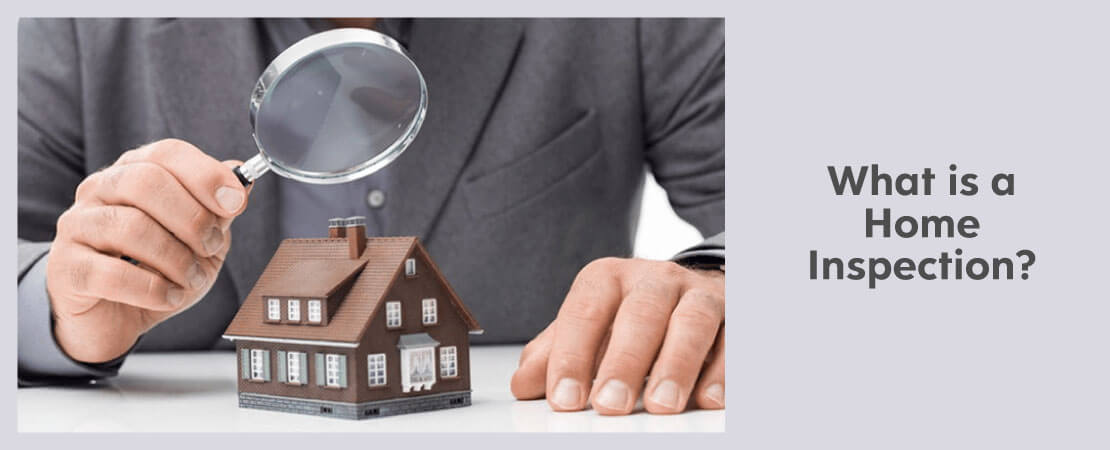 What is a home inspection?
Professional home inspection is a process through which condition of your home or property is examined thoroughly by certified home inspectors. All accessible areas of your home, for example, wall, ceiling, floor, doors, windows, plumbing & electrical systems and alike are examined to identify the existing or possible issues /damages and give long term solutions.
In simple terms, home inspection means the Health and safety Check Up of your Home or Property. To understand its area, elements, coverage, 3D of issues; read So What exactly is Home Inspection?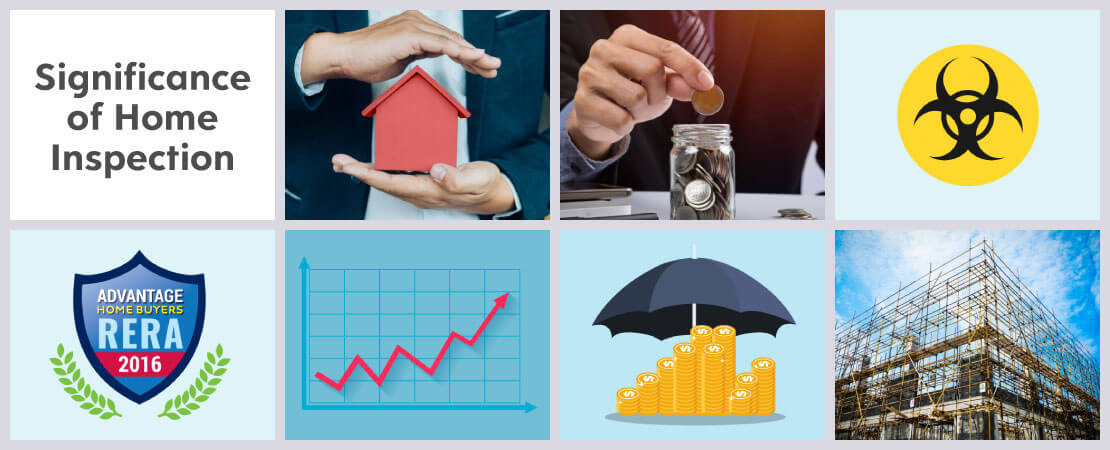 What is the significance of home inspection?
Most common problems in Indian homes are damp, leakages, excess amount of moisture as also electrical accidents, fire and safety hazards. Damp is a major cause of worry, as the reason being that India has a humid climate which affects a property be it old or new. Besides, faults or issues in the building also tend to become problematic with years. Hence, it is essential to have the right kind of technology that keeps you ahead in your home game. Here is why a home inspection is a boon in your life.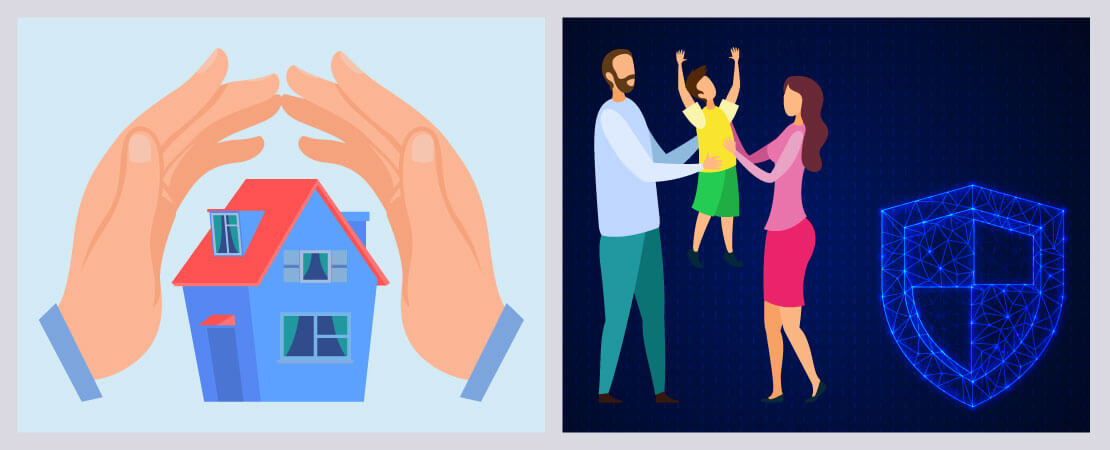 Saves your property and family
Inspection is a great way to become aware of the areas of the house that can act as a hazard or create problems in the future and also suggest solution for it. Let us give you examples – There is a negligible crack in the wall near your window. You notice it, ignore it for some time or plan to postpone it till the next painting session. What follows next? – A damp patch, an obvious sign of seepage, and swelling of the wall paint. Worse happens when dots of fungi start appearing on the damp patch.
Now let's talk health.
Don't we really know that germs flourish in damp conditions? Dampness on the wall not only spoil the look of your home but impacts the health of your family too. But we are happy to take anti-allergic pills and use inhalers regularly thinking there is no choice. Why not take a definitive step now and get to the root of the problem with the help of home inspection.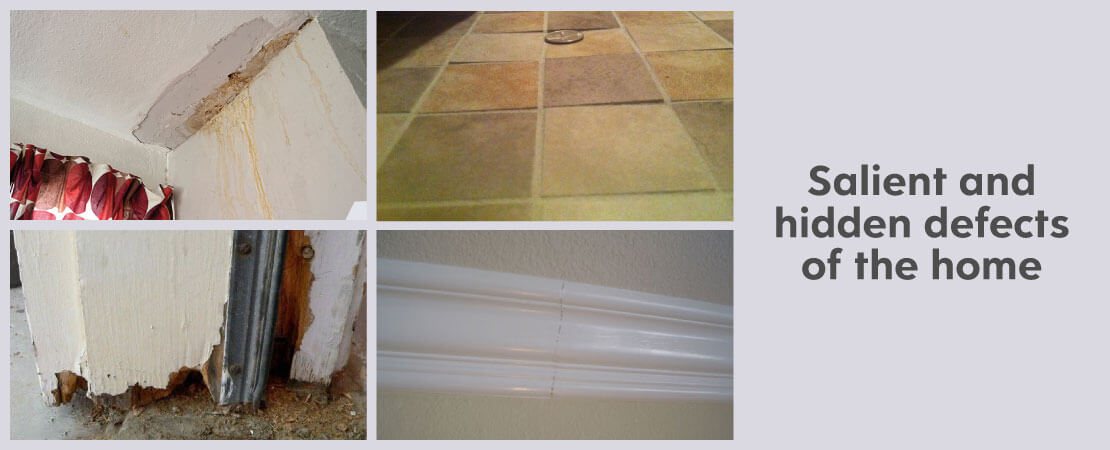 Find salient and hidden defects of the home
No home is perfect. Your home can also be the safe haven of one or many hidden defects. As you already know that every house has seven basic elements (walls, ceiling, floor, doors, windows, plumbing and electrical). These elements can conceal issues which can create serious threat in the proper functioning and safety of your home. So protect your home from masked hazards.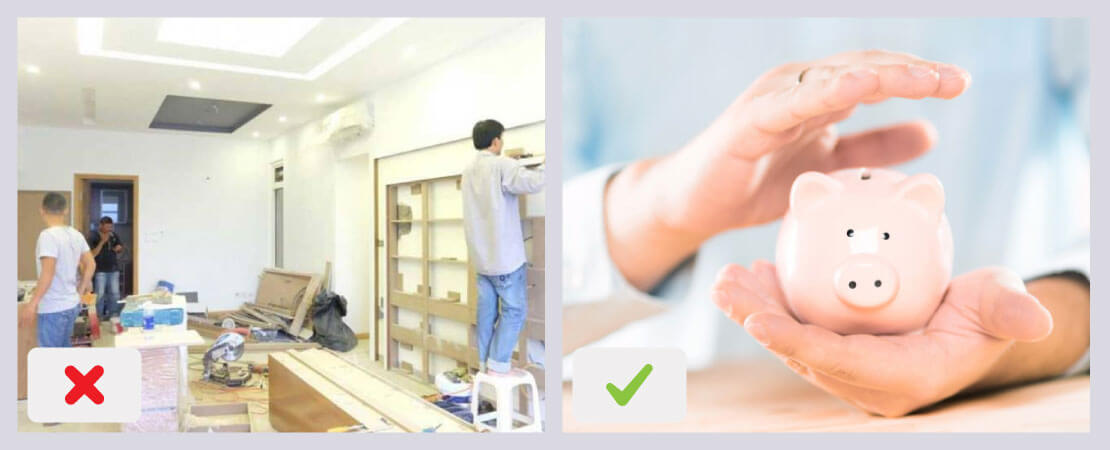 Save you from future repair and maintenance costs
With the help of home inspection,you will get aware of issues and solution. Getting issues rectified on time can save you from further associated problems.
Issues pointed out by the home inspector should be considered because something as small as a leaking pipe could turn into a bigger problem later.It is better to fix a problem when it is small than to wait and let it become a bigger problem.Repair and maintenance costs go up all the time. Also add to that the cost of material also keeps increasing all the time. Last but not the least, the amount of inconvenience caused by a repair work is also a factor.
Hence, in long run it will save future repair & maintenance cost as well as give you a peace of mind.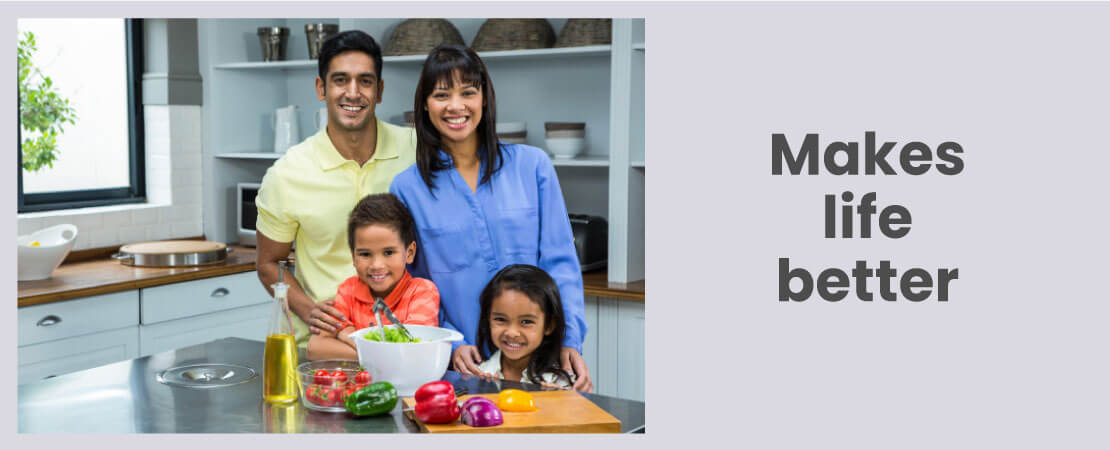 Makes life better
When our house is falling apart or when we don't feel comfortable in it, the standard and the spirit of living a good life evaporates. Our surrounding acts as a promoter of a healthy mind. A home inspection is one such initiative that opens doors of possibilities and allows us to fix the errors and have a better home along with life.
Keeps accidents at bay
Accidents are unpredictable events. But what about getting the opportunity of identifying areas that can cause an accident? Wouldn't you like to take serious actions and extinguish the possibility of an accident? If it's yes then home inspection is what you need right now.
Basically, Home inspection detects the unsafe areas of home. Safety is one of the key aspects that a home inspector focuses on during an inspection. It is the need of the hour to have a safer home.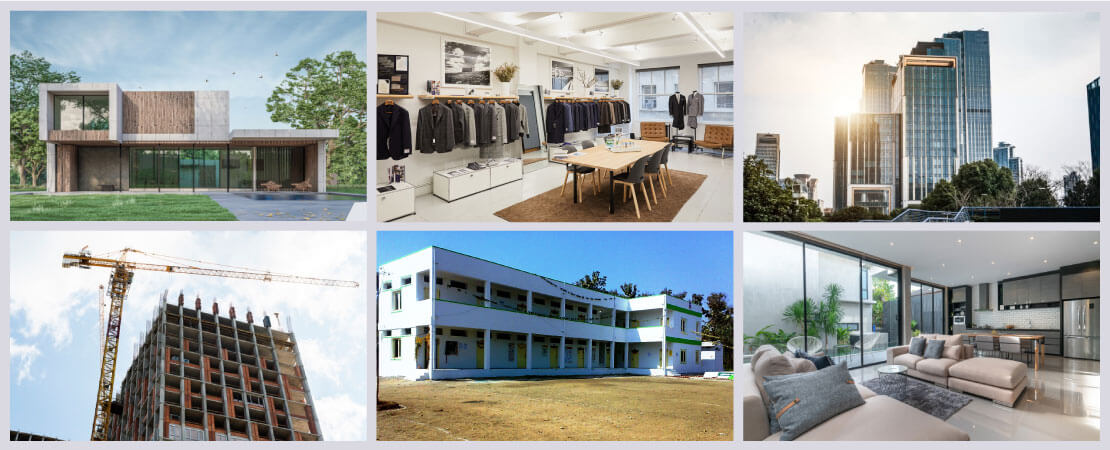 So, only a homeowner needs a home inspection, right?
Wrong. You need a home inspection if you are a home or property buyer, home seller, interior designer, real estate developer or real estate consultant or are in any relatable profession. A home inspection can be beneficial for you in a number of ways. Even your office / shop / school / showroom, etc needs a thorough property inspection.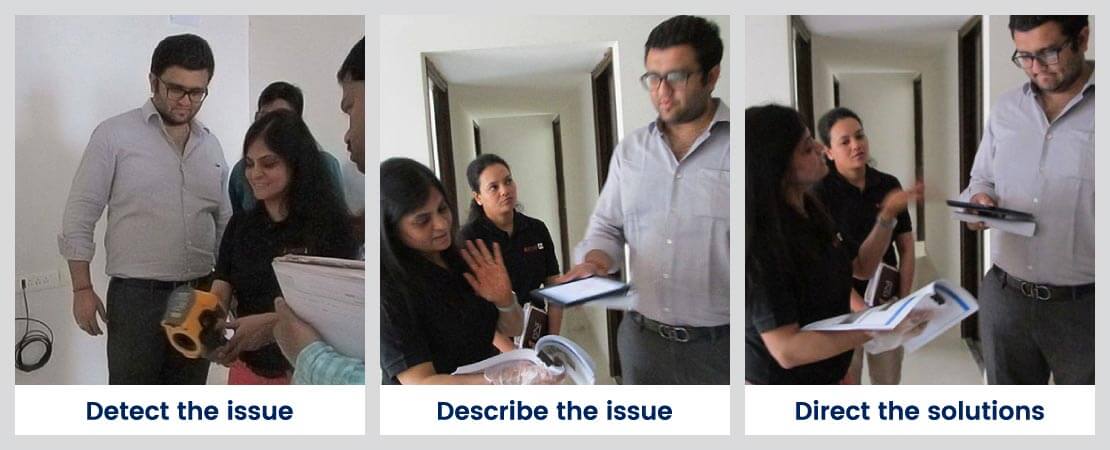 What is the process of a home inspection?
A home inspection is not only about home inspectors arriving at your door checking the house and walking out. It is a procedure that is followed step by step by trained professionals. Let us understand it very briefly.
It can be best explained in 4 phrases:
Areas: All the areas of your home e.g., bedroom, bathroom, living area, dining area, kitchen, balcony, loft, terrace, servant quarter, etc are inspected.
Elements: All the 7 elements (wall, ceiling, floor, door, window, plumbing, electrical) of each area as all any additional element is checked.
What is Inspected? The condition of the house and other important details is looked into. These include types of materials used, finishing& installation, operation & functionality.Last but not the least, safety aspects are also reviewed.
3D of Issues: The process of inspection results in:

Detection of the issues / problems
Describing the issues.
Directing the solution to each issue / problem.
The working procedure of the inspectors may vary from the company to company and their policies but the central idea of creating a safe and secured shelter remains the same.
Watch the video to get a clearer idea:
Now, that you know about home inspection and its numerous benefits, it will be easier for you to formulate better decisions when it comes to your space. Always remember time, choices and decision matters. So watch your steps and support constructive and comprehensive approaches that will help you to keep your home healthy and safe.