Whenever you decide to buy your dream house, you need to keep a lot of things in mind. It is a lump sum investment. Some of you out there would be using all your life's savings in buying your house. Any kind of casual behaviour is not acceptable in the process of choosing your house. Lots of considerations are to be made and points- checked while finalizing the home like the locality, the builder/owner, affordability, legal matters, age of the property, quality of construction, etc. Besides, you must also keep your eyes open for a number of home-related problems like the condition of the walls, roofs, ceilings, floor, doors and windows, fittings, electrical, plumbing and so on; once you start living in the house these will bother you the most.
Here are a 20 problems that you should be careful about while buying a house.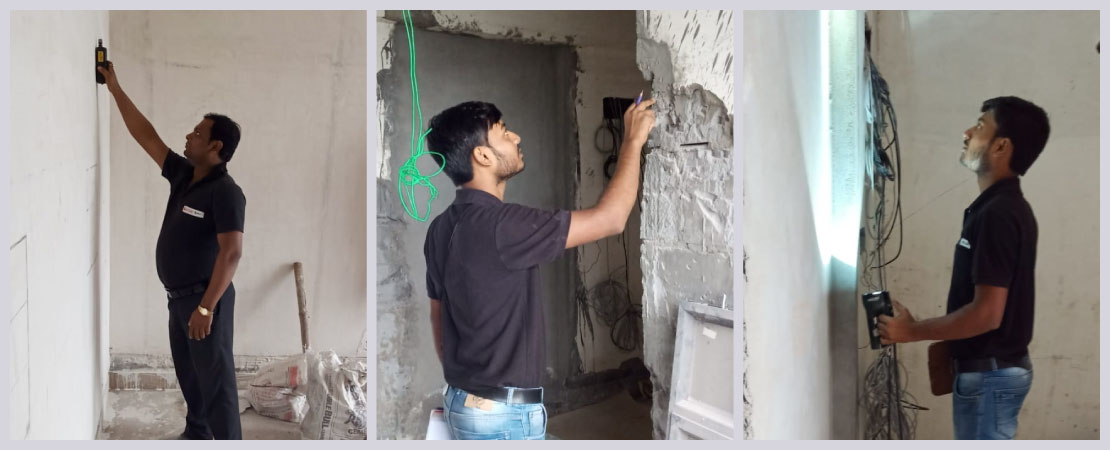 1. Construction Issues
Examine the property closely – the overall condition – from outside to inside, from ground floor to the roof. Does the integrity look compromised? Though it is a professional's job to analyse even you can form an idea by just looking at it. What is the condition of the walls? Are there any cracks in them? Check the roof – do you see any cracks in it? Are the railings standing strong? Are there enough outlets on the roof? Do you see any broken pipes from outside? Make a checklist and go ticking as you examine the property diligently.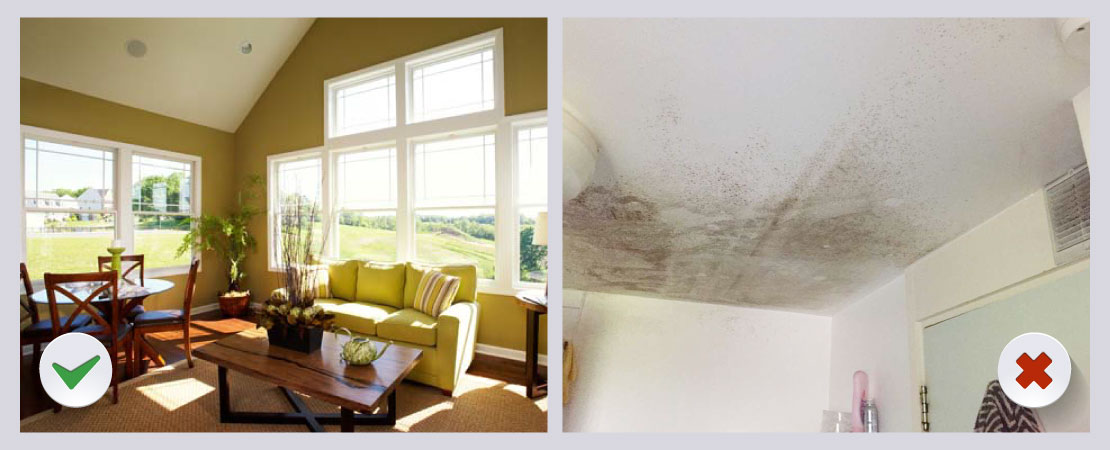 2. Ventilation Problems
The house should have proper airflow and ventilation in every single room including the kitchen, bathroom and the storeroom. The house remains fresh and there is less growth of moisture inside the house; hence, lesser microbial growth and a healthier and happier family.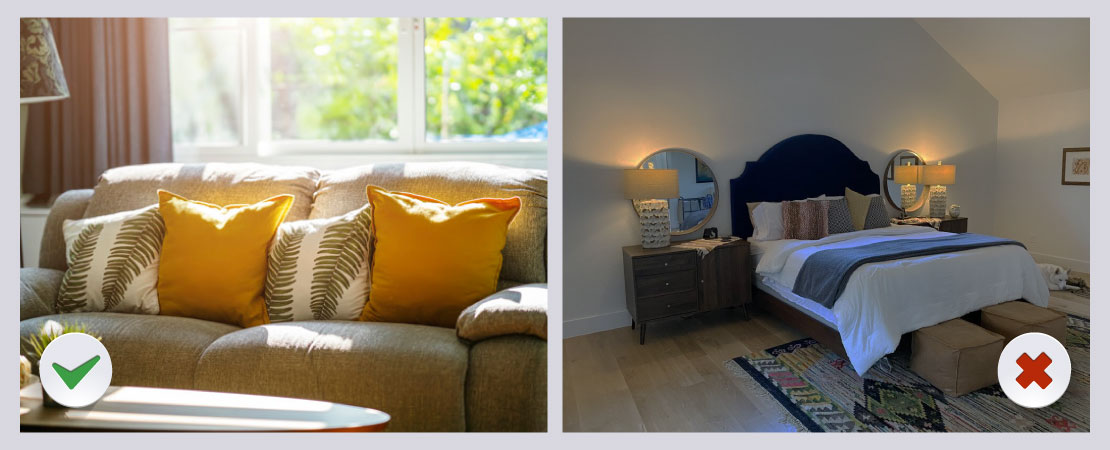 3. Sunlight
Make sure that adequate sunlight enters the house. Sunlight is extremely important for keeping the atmosphere of the house fresh. It kills bacteria and other microbes naturally and prevents stale smell in your house. It also keeps the house warm during the winter and is good for the growth of plants in your garden.
4. Water Resources
Make sure the house has proper water resources. Water is indispensable to any household. Earlier hand-dug Wells were the primary water source but now proper drilled wells and government water supply lines serve as primary water resources. These should be available at the house you purchase or else there will be difficulty in getting clean water at your residence.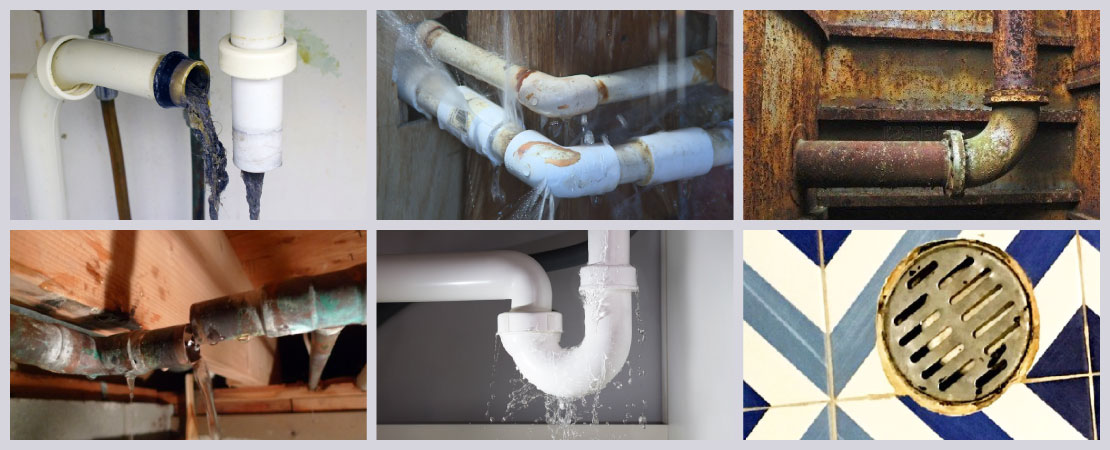 5. Plumbing Problems
While you go to check out a home make sure you look for its plumbing system. They are hidden sites inside the house but are an important and integral part of a comfortable home. Old households with old pipe systems can cause problems. There might be a leakage in the plumbing lines or it might have rust on it. Check that all the plumbing lines are in good condition and there is proper flow of water. And if it is a new home, you can check out some plumbing mistakes.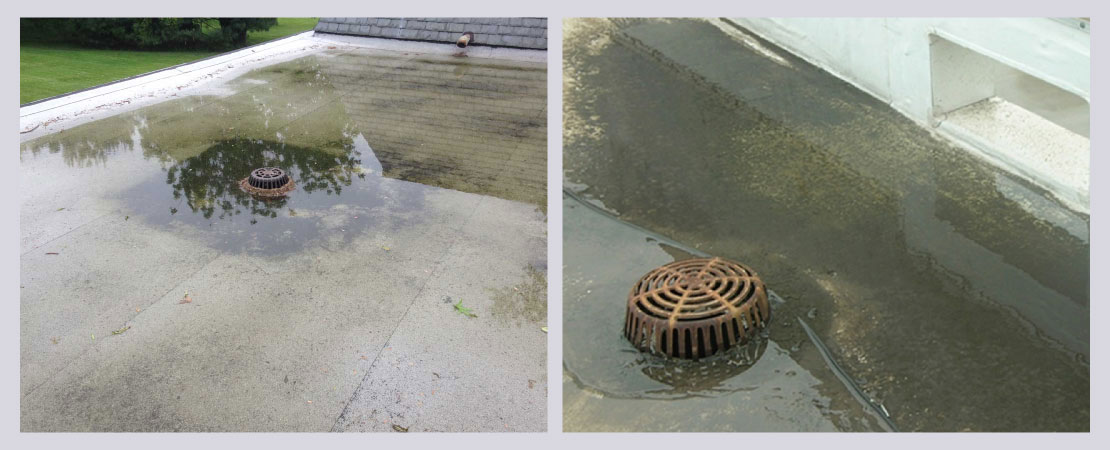 6. Drainage Problems
The drainage system of the house should be in proper condition. In case of damage to the drainage system, mould infestation and water clogging can take place. There should be sufficient drainage on the property you purchase or else that can cause stagnation of water leading to serious issues like breeding pests, vegetation growth and stale smell in and around the house. Drainage repair costs should be estimated along with the price of the house.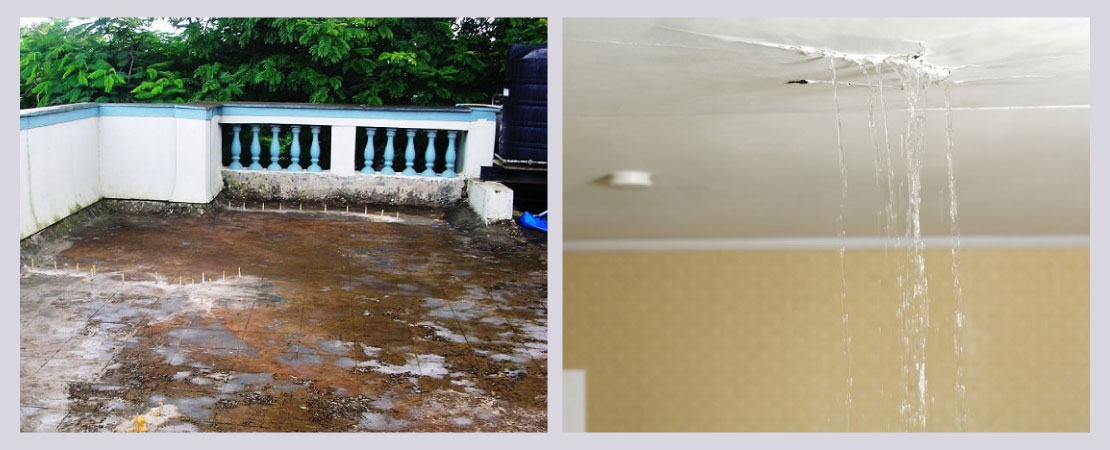 7. Roof / Terrace Problems
They is most important aspects and components of a house. A poorly maintained or damaged roof/ terrace can lead to future problems including water seepage. Roof repairs are expensive and should be estimated along with the price of purchasing the house. Make sure that the roof has proper drainage of rainwater and has no seepage problems. Water does not leak through it or in future you can have serious problems like damping issues, crumbling paint, vegetation growth, pest issues, etc. inside the household.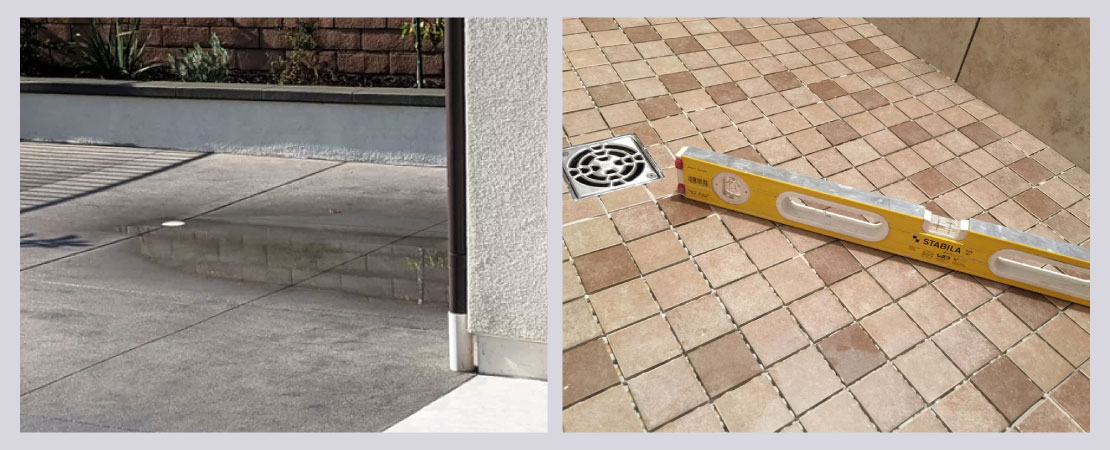 8. Flooring and Slope
Old houses mostly have cement or marble flooring. If you consider keeping it, check the floor and wall joints, the overall grouting condition and if any cracks are visible on the floor or not. New properties with tiled flooring too may have these problems. So, check that and consider getting them replaced or repaired soon. Sloping is something that often escapes our eyes and senses. Be careful or else, standing water may bother you in the future. Read Understand the problems due to incorrect slope in wet areas of your home.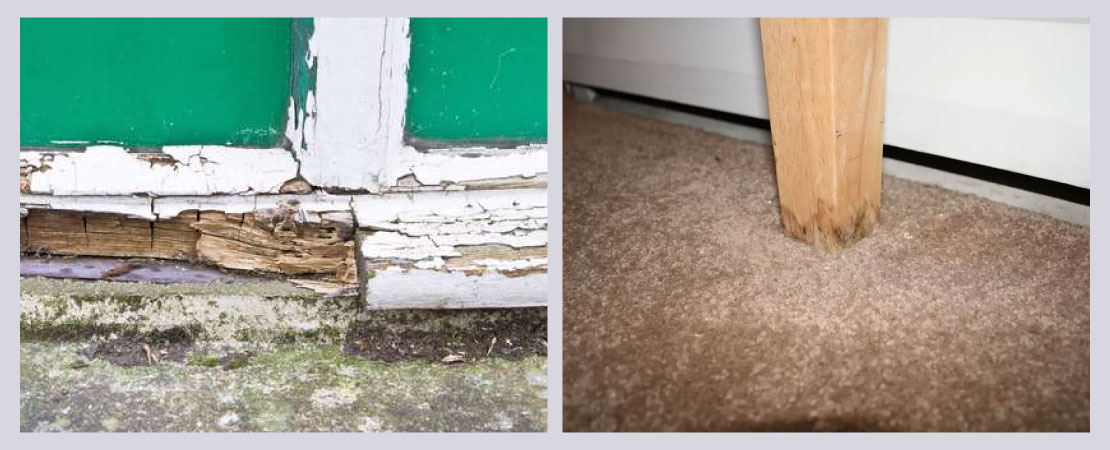 9. Wood Condition
Make sure that the wooden doors, windows and other wooden installations are in proper condition. In old houses, the wood is exposed to moisture for a long time. There may be rotting of wood which needs to be looked into. Wooden furniture and installations should be protected with proper paint and finish.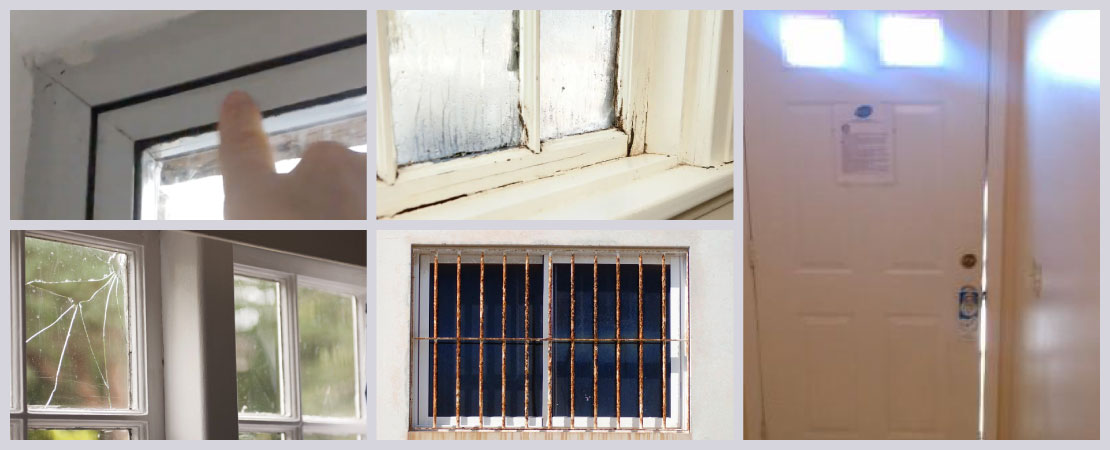 10. Door and Window Issues
There can be numerous of them – trust us! Gaps around the frame, loose hinges and latches, doors making a creaking sound, cracked glass in the window panes, rust in the iron grills – all these can make your stay in the house really troublesome with secondary problems like water seepage, damp etc arising in no time.
11. Fittings and Installations
No matter how small these components may appear, fittings and installations play a crucial role in holding all parts of your home intact. Also, they add a lot to the aesthetics. Check if all of them are in proper condition- non-rusted, strong and working- right from bathroom fittings to the doors and windows. Replacing the worn-out taps, faucets and shower heads with new ones and iron/wooden window frames with UPVC (unplasticized polyvinyl chloride) materials1 will always go a long way in making your new home stronger and safer.
12. Electrical Safety
The house should have proper electrical connections and wiring. Watch out for any fault in the electrical circuit and faulty wiring in the electrical panels. Make sure that there are no faults or else it can cause tripping or fire. These are potentially hazardous. In case of faults in the electrical system, estimate the price of the repairs along with the price of the house.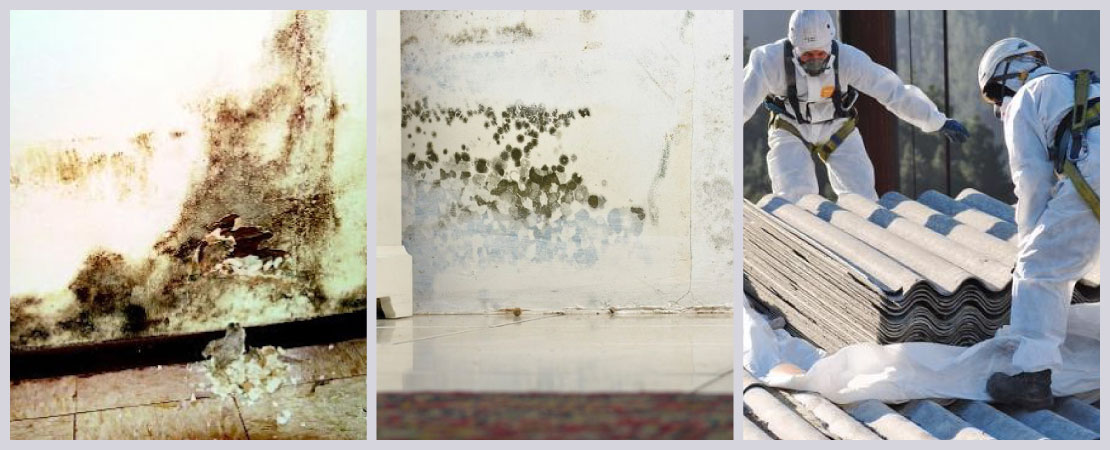 Older homes may have lead-based paints, toxic moulds, asbestos in them. Any of these are harmful to your health. Since there were no restrictions in the past old buildings still continue to have these toxic materials in them but these should be avoided while buying a home. Asbestos and lead paints are extremely harmful and can cause serious health issues like respiratory damage.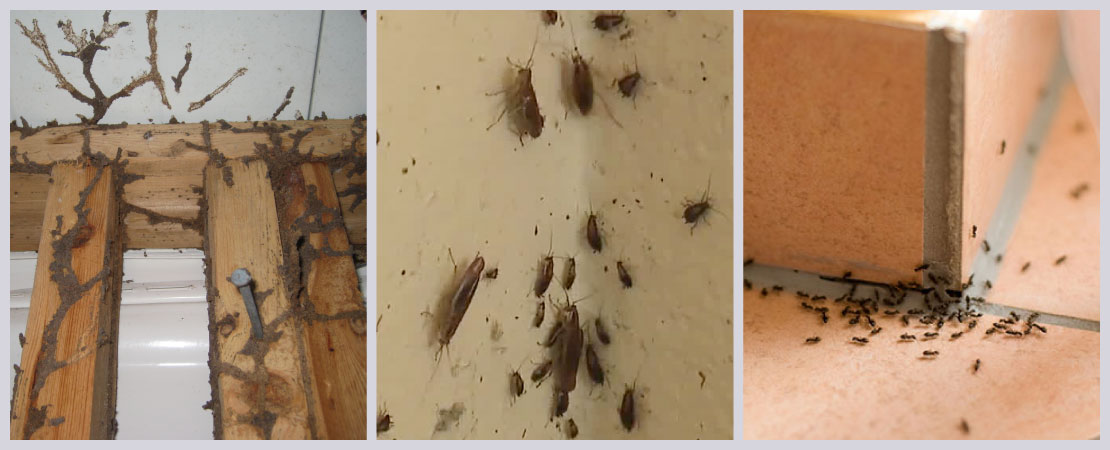 14. Pest Problems
Make sure the house has not been affected by termites. Termite infestation is a very common problem in our country which can pose a major threat to the furniture in the house. To avoid this problem, make sure that you check with the current seller that the house is free of termite and other pests and also if pest control is needed and what should be the frequency of it. Check the corners of the house, the garden area and the doors for termite with visual signs.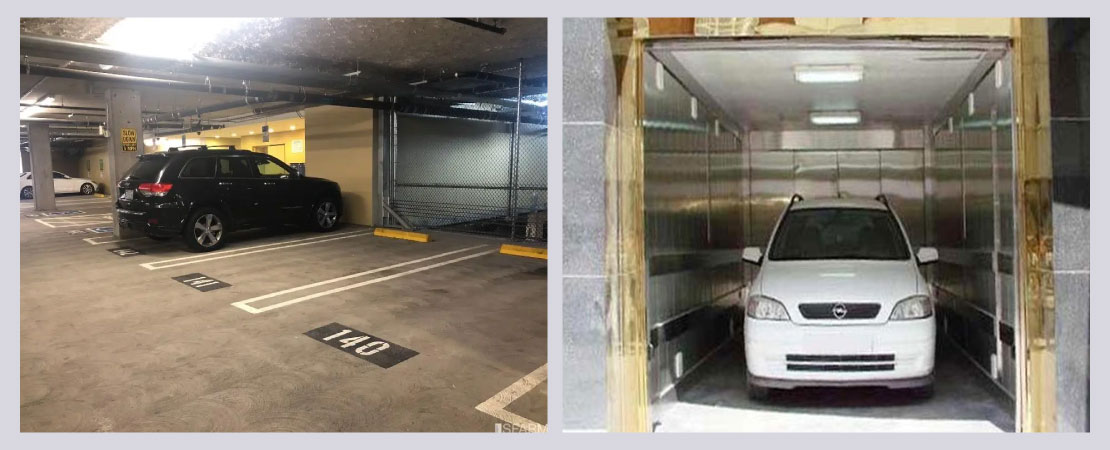 15. Availability of Parking Space
Buyers should look for a proper parking area and space inside the house. Parking areas are extremely important and indispensable. It ensures that your vehicles are kept safely. Most of the time, buyers are extremely engrossed with the house interiors that they forget to take a look at the parking area. This should not be done or else later there will be issues with parking your car.
Now, the above points are all specific problems that are very common and we have to deal with on a day-to-day basis. While you should be vigilant about these, you can't afford to ignore other important matters like:
16. Area
Do a little research on the area – low-lying or not because you may face water-logging problem in that case during the monsoon. Areas with too much hardness in groundwater tend to have houses with ugly, yellowish stains on fittings and surfaces. Know these facts and make your decision.
17. The Neighbourhood
Make sure the house is in a neighbourhood which is safe to live in and there are no criminal activities going on in and around. Most importantly, people are warm and welcoming and understand each other's requirements and necessities. Buy a house from where there are no communication problems. Main roads, transportation and market are available. The locality should preferably have departmental or grocery stores and easy access to the market, hospital and educational institutes.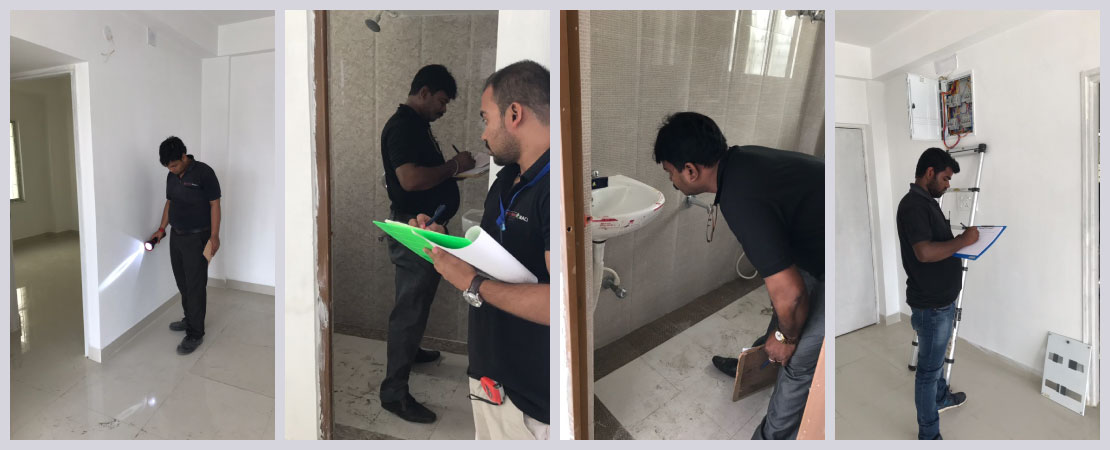 18. Builder/developer or owner
If the property you are buying is a house or a resale flat then try to deal directly with the owner. If it is a new flat then check your builder's track record and make sure he has got RERA approval for the project. You should also insist on a pre-handover home inspection as that will further put all your concerns to rest.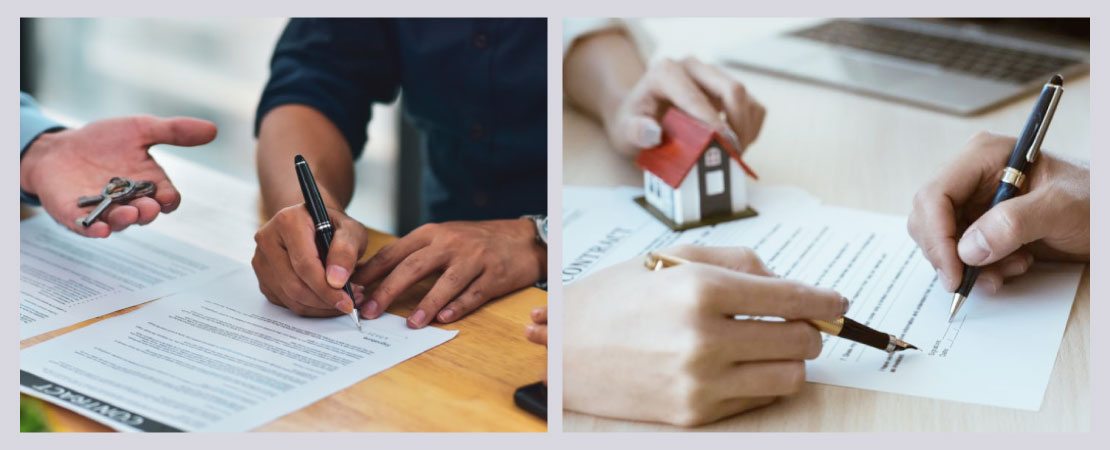 19. Legal Issues
Make sure that the house abides by every legal right. Ask for the documents which show clearly that the current owner has the legal rights of the land and the house. Ensure that the property is not mortgaged to any bank / lender. Try to find out about the locality and the current owner of the house from the neighbours.
20. The Recent Value of the House
Do not underestimate the future possibility of reselling this house you buy. Something might happen which may lead you to buy another house or shift to a new place. In such a situation you might need to sell your current house. The value of a property keeps on increasing with time if it is in a good locality. You should sell the house at a profitable rate, so take that into consideration while purchasing.
While buying a house make sure that you invest in a property with no or least problems. It is a crucial investment in your life and along with being affordable, it should fulfil all your requirements. Do not overlook any small problem. To avoid future complications, make a checklist and make sure you do not miss out even the minutest of issues. It is advisable to take the help of a professional service like home inspection which will cover the visual examination of all accessible areas of a home/property using modern technology and specialized tools, is designed to describe the condition of the basic elements, identifies and reports issues with the suggested solution. Otherwise, there will always remain a chance of overlooking a couple of problems which will become bigger later and add to your overall cost.