It is never easy to have the best of both worlds. When you are buying a resale property you are primarily listening to your wallet and going for a purchase that is easy on it. Plus, there are other advantages coming bundled up: The infrastructure in the locality is almost always in place, already. The waiting time for construction completion is zero, which means you can take immediate possession and get yourself a tax benefit from the first EMI itself. And, there are no sugar-coated or cloaked features for this market. Whatever you see in front of your eyes is yours once you own it. But hold on! Is that all that you see on the surface? What about the tricky thing called "quality" that lies somewhere underneath? Can home inspection help you get a true picture of it?
Here is a guide to help you unearth the quality issues in a resale property: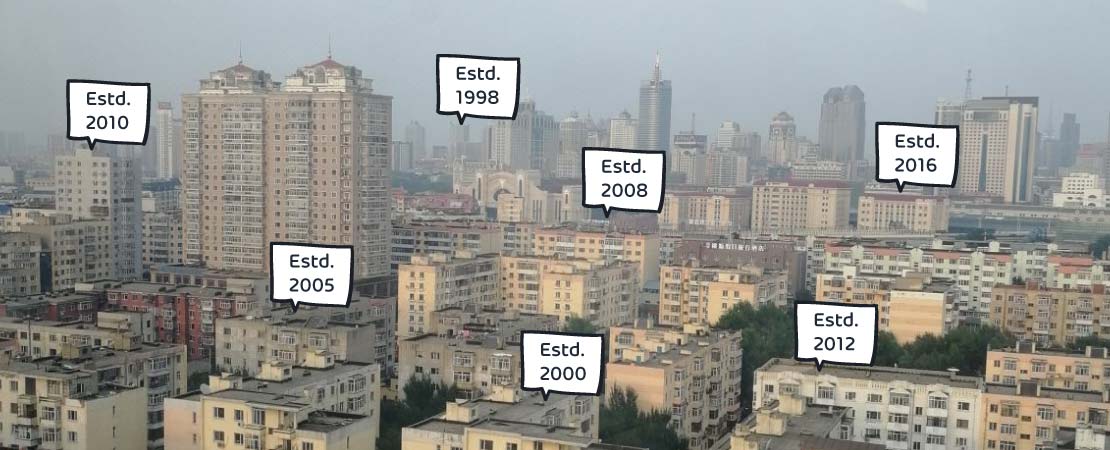 1. What is the age of the property?
A resale real estate property is considered as a good investment option when it is between 1 to 5 years of age. A property of a maximum of 10 years can still be considered for buying if it is found to be really well maintained. But then, how can you be sure about its maintenance status? The best way is to demand an inspection report showing clearance of the property against various parameters or at least, the documents showing the building's repair history. If the seller/ broker fails to show any of the documents, go for an inspection yourself. Yes, the service will cost you a little more in addition to the property's quoted price but will save you from bigger expenses and hassles in the long run.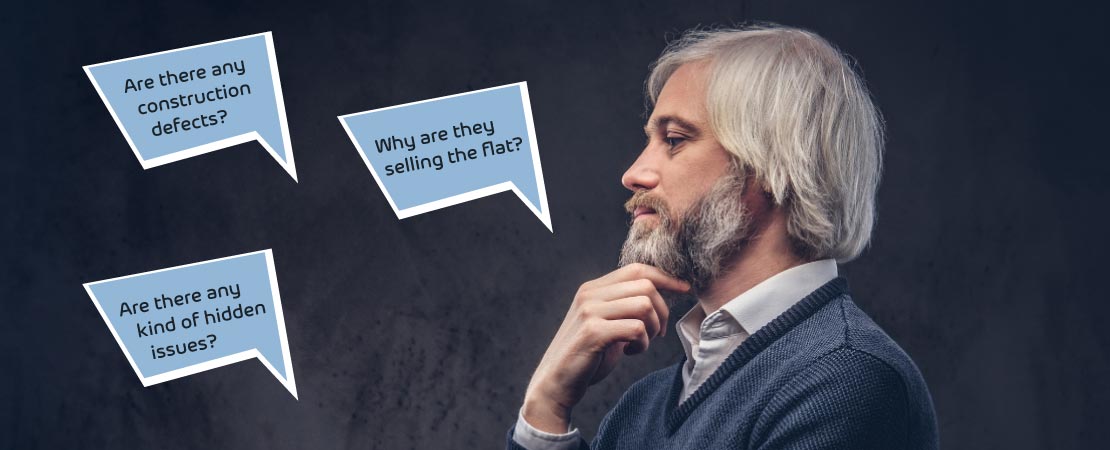 2. Try to understand the reason behind selling
It may help you uncover the hidden problems and assess whether the issues can be addressed permanently. Some of the reasons are construction defects, hidden issues such as damp, leakage, etc.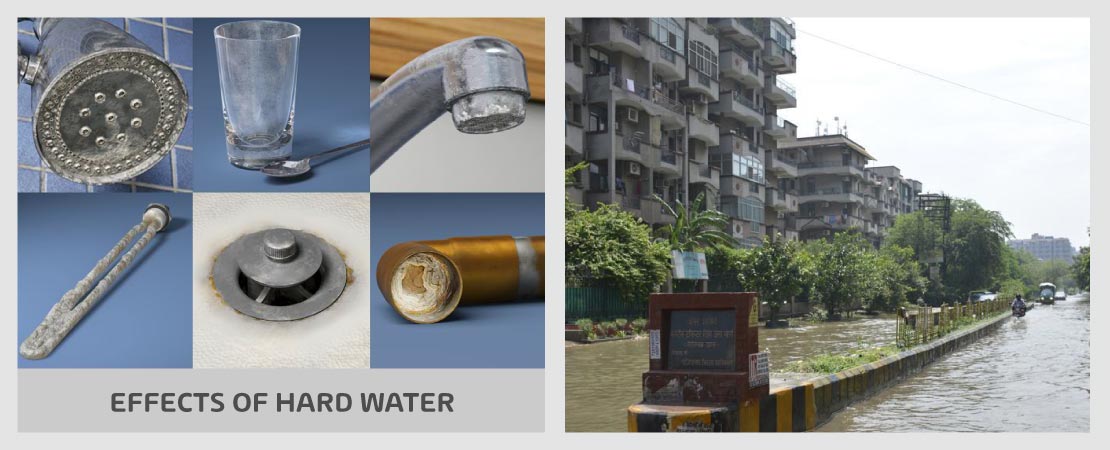 3. Know the surroundings well
By surroundings, we do not mean only the neighbourhood and the amenities available in the vicinity but the landscape of the place. For example, if it is a low-lying area and water-logging is a problem there, then you can expect dampness or logistics of commuting to be the issues in the property. The same issue will be there if the place where the property is located is built on reclaimed swampland. In a township where the groundwater is too saline or 'hard,' salt corrosion and ugly stains will be usual problems, respectively. Try to know these details before deciding to buy the property.
4. Potential problem areas to look for in a resale property
While a professional home inspection is always advisable before investing in a property, you, as an aware homebuyer, can do this DIY visual inspection: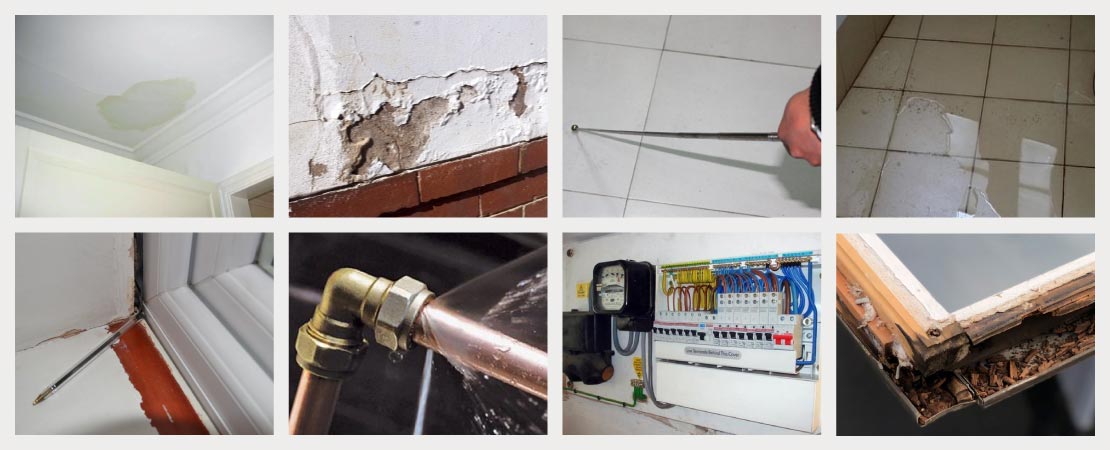 A. Interiors
Do you see paint-swellings or water patches on the ceiling?
Paint swellings are the most common visible signs of water damage on the ceiling. If you come across any such sign or see a watery patch, do not rule out the possibility of a plumbing system error. But, if your apartment is on the top floor and you are having this problem then it must be the roofing system that needs your attention. Nonetheless, you cannot think of a remedy unless you are sure about the reason behind the seepage. Only a professional home inspection can identify the root cause of such problems and help you make a decision regarding the best repair method.
Does the wall-paint appear uneven and flaky?
There can be multiple causes behind flaky or peeling paint: high humidity, excessive condensation, poor surface preparation, dirty wall surface, intense sunlight and high temperatures, use of surface-incompatible paint solution, and too many coats on the same surface. A repaint job can help you get rid of the flakiness but will it solve the underlying problems? How about considering a home inspection that guides you to a permanent solution?
Watch out for hollow tiles on the floor
Hollow tiles can be an indicator of tiles getting debonded which can lead to loosening and cracking of tiles. This can lead to water intrusion through cracks and which can create further problems in other associated or attached areas and damp/ seepage issues, thereby increasing maintenance cost and hassles to residents. If you come across tiles that emit a hollow sound by simple tapping,contact your builder or tile expert and get them replaced immediately.
Be careful with water stagnancy – an indication of wrong sloping
Floor slope cannot be checked without proper equipment but stagnant water can tell a lot about sloping. If you find water stagnation in any part of your home get the floor slope checked professionally. The best places to look for stagnant water are the kitchen, bathrooms, and balconies.
Doors and windows must open and close properly
This can be tedious but not a difficult task to perform – check all the doors and windows of the flat. See if the doors are squeaking, making contact with the floor while closing and opening, if the latches are in place, and windowpanes and frames are not leaving gaps when closed. This will ensure the quality of air inside the home and also check intrusion of water from outside.
Check plumbing fittings and faucets for leakage
Water leakage is an all-time nightmare for everyone. It has a multiplier effect. Leakage causes wastage of water forcing us to switch on the pump more frequently. Moreover, the addition of excess moisture to the indoor air leads to dampness which affects both the aesthetics of our home as well as our health in a slow but severe way. So, detect leaks carefully. Basin pipes and faucets in the kitchen and bathrooms are still easy to check but if there is a leakage in the basement area and crawl spaces? Get a professional home inspection done and fix the leakage permanently. Who knows- your home may need remedial waterproofing. It is better to get it done before you move in with your family.
Check for the switches and MCB box
A comprehensive electrical inspection is much needed for any home. Check for the switches if they are ISI marked and in working condition or not. The MCB box should be also checked if all its parts are fitted properly. Visual inspection helps but to be sure that there is no internal problem in your electrical wiring system, opt for an electrical & safety inspection.
If it is a semi-furnished flat look for decay in the woodwork
Damaged timber, patches of spore dust, fine strands on timber, mushroom-like fruiting bodies, and damp smell are the basic symptoms that your furnished flat has wood decay. Remove the particular piece of furniture right away and get the rest of it polished once again to breathe new life into them.
Give ventilation – The topmost priority
A well-ventilated house is at the core of a happy, healthy life. So, make sure your new home has enough windows and open space and nothing is obstructing the daylight from entering the rooms. Adequate ventilation keeps damp issues at bay extending the life of the property for years.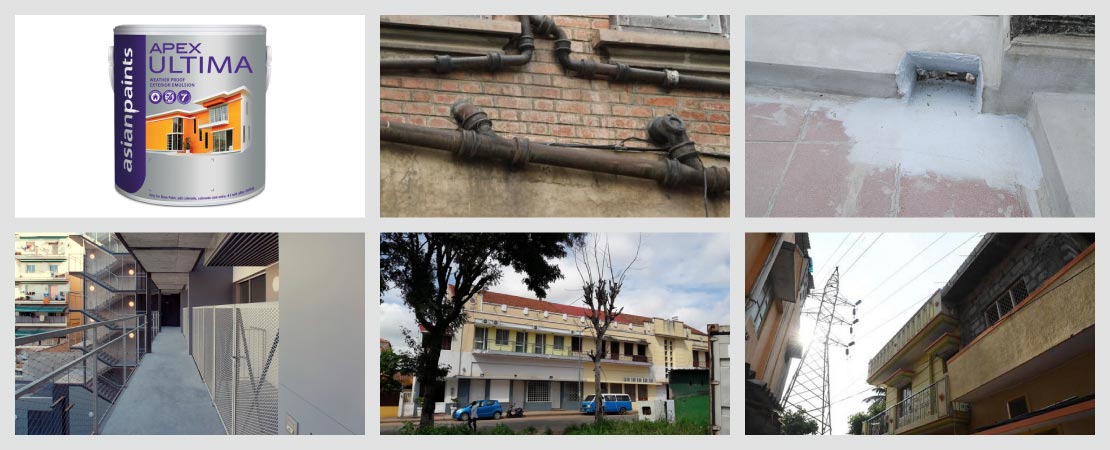 B. Exteriors
The exterior of a house is the part exposed to the scorching sun, rain, dust, humidity, and other pollutants. Its construction, durability, and maintenance play a crucial role in determining the health and condition of the interior. So, while inspecting the property, you must give special importance to the exterior, especially to the following areas:
Exterior wall paint
Opt for weatherproof emulsion paint1 for better protection of your house.
Piping system
If it is a standalone property and an old one, check if the plumbing system is done with PVC pipes or not. If you come across any cast iron or galvanized iron pipe, consider replacing it immediately for they tend to rust over the years and clog up easily.
Roof/ Terrace
Try to find out if waterproofing has been done. If not, you can consider doing it or covering it with a roof covering sheet. The best sheets for roofing are bitumen roof sheets, weather-resistant PVC composite panels, plastic material synthetic resin tile sheets, and cellular plastic sheets, etc.
Common spaces
You cannot make any change in the common spaces; still before making the purchase, look for the lobby, staircase, landing areas, garage space, boundary wall, and the main gate to be sure about the building security.
Nearness to any big tree or overhead cable line
If you spot any of these two things alert the builder and if possible, the civic authority for both can lead to accidents.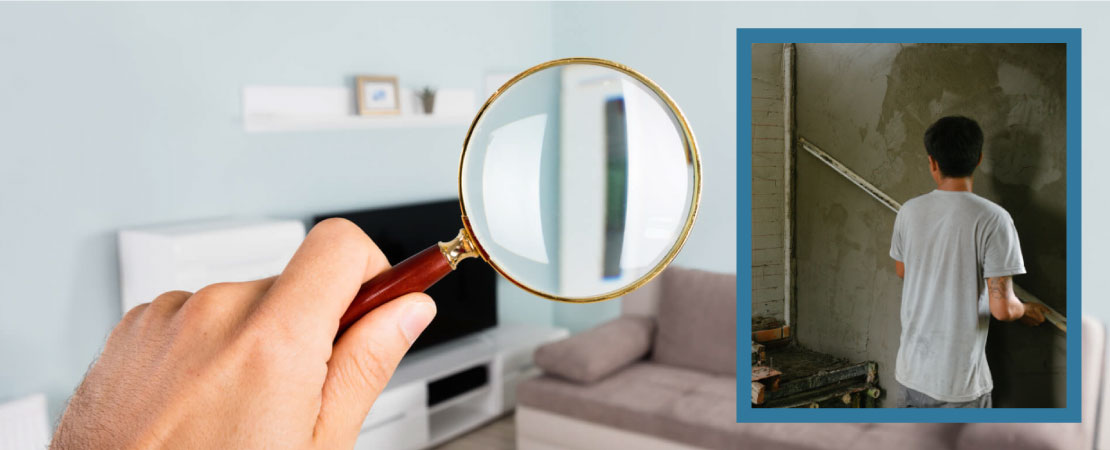 5. Why invest in a home inspection while purchasing a resale flat?
Home inspection is not merely a process of confirming the wellness of your property; it helps you understand your home better. When you purchase a resale property2 you invariably consider three things before moving in- repair, renovation, and making changes in the layout (sometimes). In all the three cases, a prior home inspection helps you get an idea on how to go about things keeping cost under control.
Let us try to understand this with examples from the real-life situation:
Repair
You purchase a resale flat where you see the wall paint is coming out at places. There is no visible damp effect anywhere in the apartment. You consider this as normal and after removing the old paint you paint the walls anew. After a year or so, the same thing starts happening and then, you discover the building is damp. If you had done a damp/ seepage inspection before, you would have been able to understand the real source of problem for repairs and invest in waterproofing the wall before repainting it.
Renovation
Renovation gives a completely new look to an old (or resale) property through needful changes. You may consider replacing mosaic or marble flooring with floor tiles, iron-framed glass windows with the windows with aluminium or stainless steel profiles, wooden bathroom doors of with uPVC doors and so on as per your taste but the money spent becomes worthwhile only when the renovation done is guided by a proper home inspection report. For instance, you can put up wallpaper on a wall shared by a bathroom not knowing it is damp but it will invariably start peeling within a few months.
Layout changes
A layout change gone wrong is a common thing in resale properties. It could be like poor space allocation to corridors and walkways, neglecting the need to create adequate storage, treating installation and furniture as an afterthought, changing the plumbing / electrical layouts or mismatching the floor plan and your lifestyle. Think wisely or hire a home inspector to guide you well in this venture. Even interior designers are not qualified enough to do a deep dive in most cases.
Nothing can be more profitable than buying a flat at a price lower than its market value! But it does not end with bagging a good deal. After all, a home is a home, whether it is resale or new. You are putting your hard-earned money into it, and in most likelihood, you will be living there with your family for a good number of years. So, you must not leave any doubt area unaddressed before moving into it. Get a home inspection done to identify the masked hazards and make your stay as hassle-free and happy as possible.
Over and above these, you should also go about protecting your property from the routine issues that may crop up while buying your home. Read through for these in detail…… www.macj-abuyerschoice.com/avoid-13-unlucky-mistakes-as-a-first-time-home-buyer.