Flaky paint, leaky ceiling, wet and patchy walls – Aren't these a common sight in most houses we see around us? Let's face it, our own houses, too, must have had one or a few of these imperfections at some point in time. We noticed; we disliked; we thought of doing something about it; and perhaps, we moved on! – Often, taking inadequate or no measures at all. But do you know – dampness is one of the most harmful things that can cause a building to deteriorate prematurely? Worse – it affects the health of the residents severely.
To prevent a house from becoming damp, we must know the reasons behind it. Faulty sills, bad masonry work, subsoil water in the foundation are just some of the most common causes of dampness in a building. What are the other sources of dampness? What are the effects of it? Read on to know it all.
Sources of Dampness in Buildings
There are a number of sources of dampness in buildings. Some of the common causes are as follows: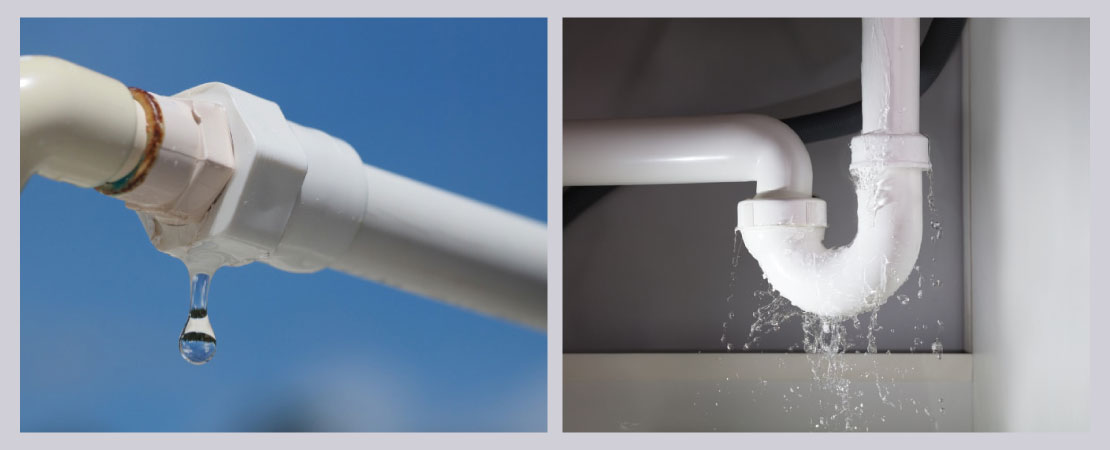 1. Improper Plumbing Installation
Improper plumbing installation in buildings can lead to leakage/dampness problems with gradual use. This can be due to the following few things:
If FTA (female threaded adapter) of a plumbing fitting is installed inside the tiles then an extension piece is required. This creates an extra joint in the pipeline which may lead to leakage.
UPVC pipe used in a hot water line is an example of the incorrect material selected as per its properties. In such cases, the material, unable to withstand high temperatures, will begin to degrade and break down leading to leakage.
The wrong solvent-material used for joining pipes can be another cause of plumbing failure. For example, if pipes are made of UPVC, the solvent or glue to be used should also be UPVC-compatible. The same is applicable to CPVC pipes. Any incompatibility here can lead to leakage and dampness due to a less firm joint.
If grouting is not provided at the junction around bathroom floor drain outlet pipe, there will be spreading of moisture. This will ultimately lead to unhealthy & unhygienic conditions for residents and can lead to deterioration at below storey ceiling surfaces in due course of time.
Loose plumbing fitting or inadequate tightening of plumbing fitting with FTA or other faulty workmanship at the time of installation etc. are also one of the common reasons which lead to leakage/ dampness problem.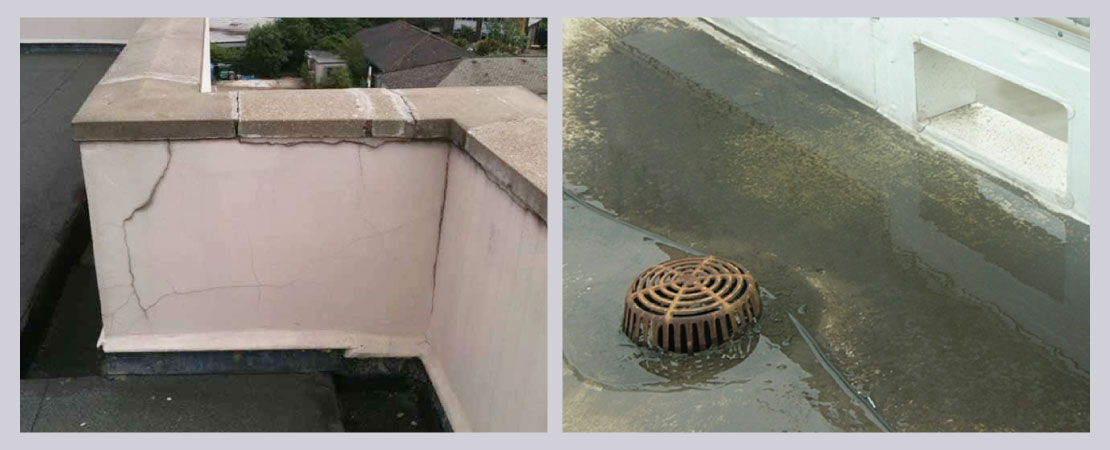 2. Faulty waterproofing
If the waterproofing membranes are not overlapped properly, rainwater can seep through the gaps. Besides, wrong sloping, defective junctions between the slab of the roof, terrace and parapet of the wall, and clogged outlets may also lead to water stagnation resulting in dampness.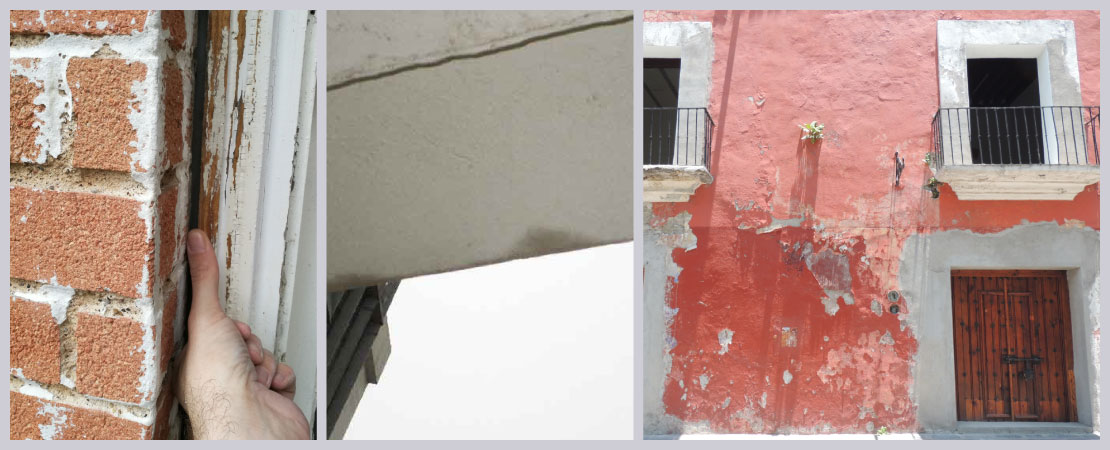 3. The intrusion of rainwater through walls
Most common damage inside homes occurs due to water seepage from the gaps between window frame & external wall. Gap will be a source for moisture to flow inside the home. If gaps are not filled properly, it will lead to moisture intrusion, paint deterioration & damage to inside walls.
Moisture intrusion can also happen if no fillet or drip mould is provided at the chhajja. Also, If the paint used on the exterior wall is not of water-repelling variety then moisture can settle beneath the coat and spread internally over time. In both cases, exterior walls begin to deteriorate fast due to moisture.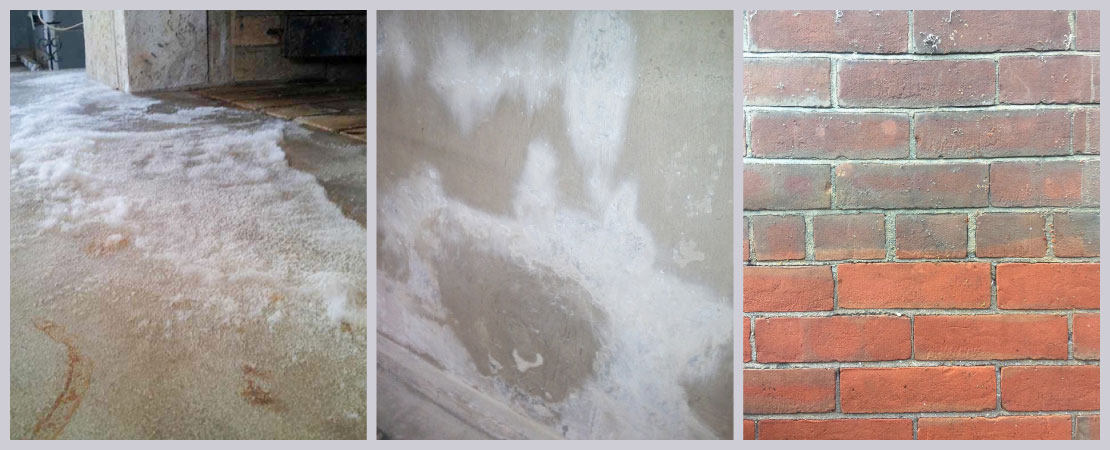 4. Poor construction materials
Sometimes defective construction materials are used during the construction of the building which can lead to construction quality issues. For example: If poor quality materials are used like sand with excess salt then efflorescence will happen sooner or later. Poor quality bricks will swell upon absorbing rainwater leading to dampness.
5. Indoor Plants
Most plants release moisture into the surrounding air through small pores called stomata on the leaves – a process called transpiration. This increases the moisture content1 of the indoor air. But not all plants are humidifying. Moreover, you must know how much to water your potted green friends so that they do not release excess moisture into the air. A little knowledge of indoor gardening can help you avoid dampness in your home while still making it eco-friendly and sustainable.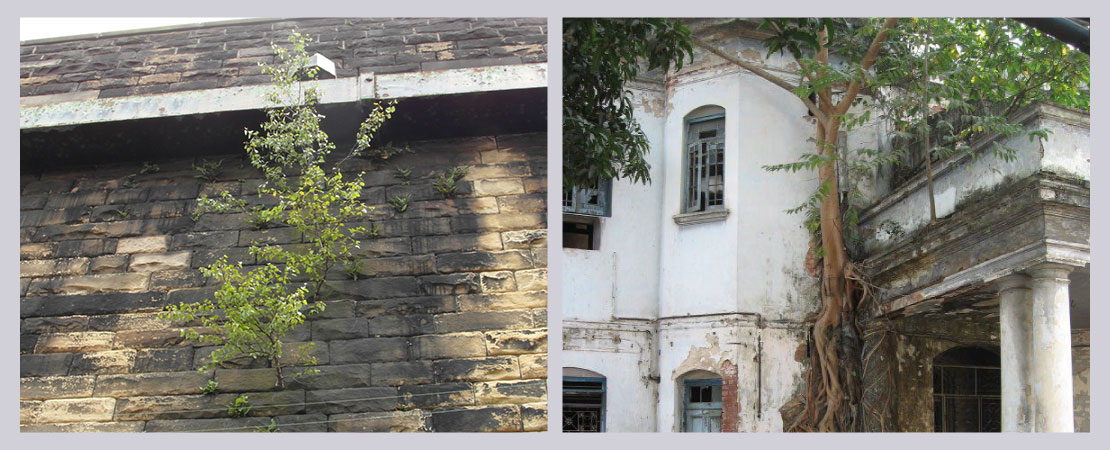 6. Vegetation
Vegetation growth around the wall is very harmful as vegetation in and around the walls leads to cracks in them and over time these cracks widen. Water deposits in these cracks causing further dampness.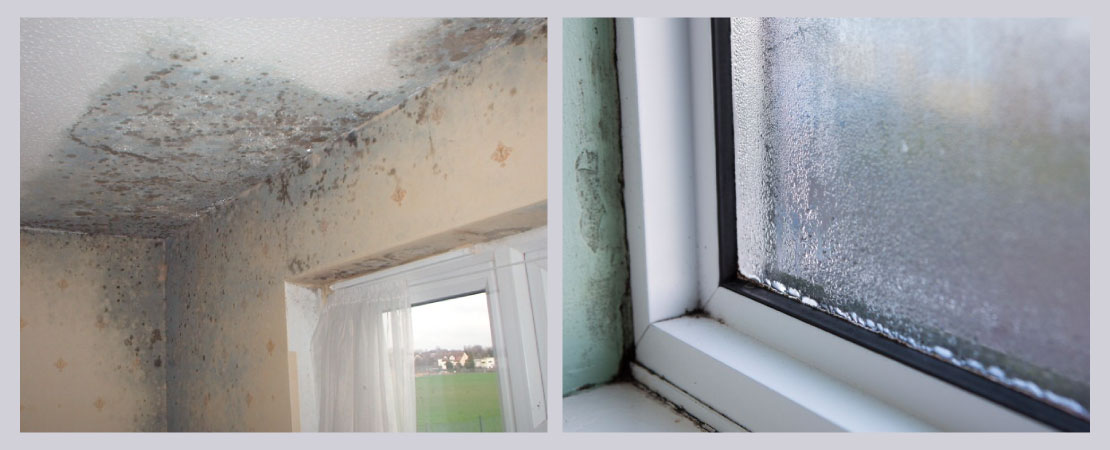 7. Improper Ventilation
Dampness is inevitable if your house is improperly ventilated. Numerous processes like exhalation by the inmates of the house, cooking, and use of geyser in the bathroom add moisture to the indoor air. If the area is closed, this excess moisture gets trapped. There should be proper air circulation in the house so that an optimum moisture level is maintained and indoor air quality never deteriorates.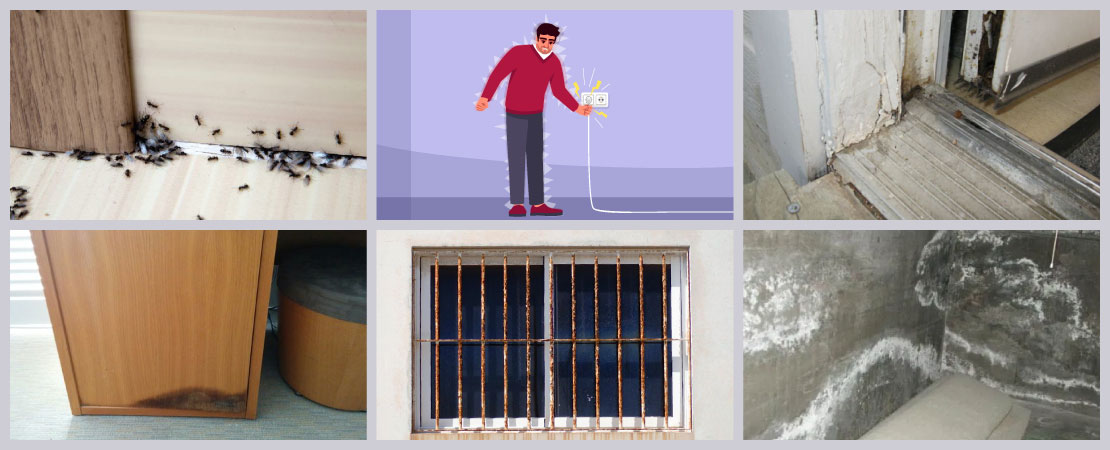 Adverse effects of Dampness in a House / Property
Dampness has serious consequences on the health of a building. It needs to be dealt with urgency. Otherwise, a culmination of all these damages may eventually lower its life expectancy.
Pest and insect growth: Damp households cause unhygienic conditions of living. Damp places attract microbes and insects. Damp places are breeding places of gregarious pests like mosquitoes, flies, and termites. Respiratory problems, wheezing skin rashes, allergies are often found in inhabitants living in damp areas.
Electric appliance damage: Moisture present in a house, if it comes in contact with the electric appliances, will damage them. This can also lead to serious problems like electrocution of the appliance and the person handling it might suffer an electric shock. So it is very important that areas around the switchboard and wiring have no moisture deposition.
Damage to doors and walls: Damp environment can have serious damage to wooden doors and windows. This leads to termite infestation in them along with swelling up of the wood. Doors and windows may even completely get damaged becoming function-less. In severe cases, installations might get damaged.
Damage to wooden furniture: A humid indoor atmosphere can affect the wooden furniture and other materials made of wood in the house. Wood absorbs moisture and swells up and this is certainly not good for the longevity of the furniture.
Corrosion of metal: Metal appliances, furniture or other items may get corroded due to the presence of moisture. Metals attract moisture and rust or lose the sheen with time. Metal installations may even become brittle and break off. This is dangerous especially in the case of railings and grills.
The efflorescence of plaster, bricks and paint: As already discussed, dampness renders bricks and plaster to crumble. Porosity increases and the strength of the materials decrease which is harmful to the building. The coating of paint also turns flaky and tends to fall off. This gives a nasty feel & look to the house. Peeling of the paint exposes the walls and ceiling to further damage.
Unpleasant-looking household: Damp patches on the walls with algal spores growing on them give a bad and unwelcoming look to the house. A stale, suffocating smell fills the air. This smell can cause allergy and skin diseases in many individuals.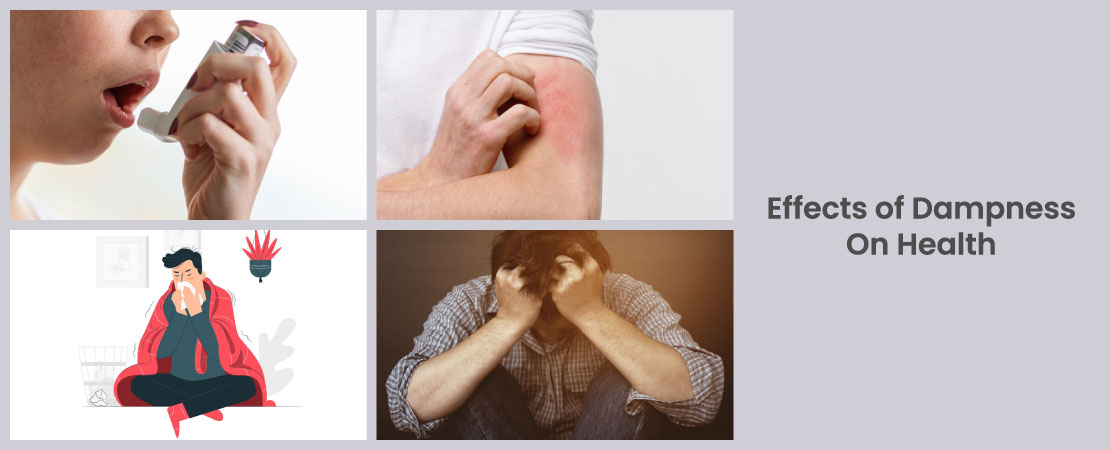 Effects of Dampness – On Health
A damp house is a constant source of illness. It causes:
Respiratory ailments: Allergic rhinitis, chronic to acute breathing problems or asthma
Skin ailments: Rashes and redness
Recurring cold and flu
Depression
Therefore practically, dampness affects your two most important assets- your home and your health. Can anything be scarier than this?
Watch the video for better understanding:
Last but not the least, dampness lowers your living standards. Who would like to reside in a perennially cold, stale-smelling house? To avoid this unpleasant situation, the source and the cause of damp should be identified first, and then repaired for a permanent cure.
Nowadays, waterproofing and damp-proofing materials are available widely in the market to shield your abode from dampness and its harmful effects. With the advancement in technology, effective moisture and damp assessment can be done with thermal imaging technology, as well. You must opt for professionals for effective detection of dampness for ensuring a healthy home.
Don't make living with dampness a habit. Take definitive steps to get rid of this hidden devil corroding away your hygiene and safety silently but steadily.