Be it your ancestral home in Pune or your newly bought apartment in Gurgaon, without proper maintenance and time-to-time checkup, your home is going to fall apart. Apart from the regular cleaning and repair, you also need some additional maintenance for your home on a yearly basis. Though you can plan the activity at any convenient time of the year, post-monsoon months or a bit before the monsoon approaches are best for an annual home maintenance job. Worried, how to make the most of it? Well, you need a plan for that and a checklist to begin with.
What are the areas in the house that need cleaning annually?
To be precise, you cannot count. It is pretty much like an annual makeover for your home. Here we have listed out 11 tips for annual maintenance of your home.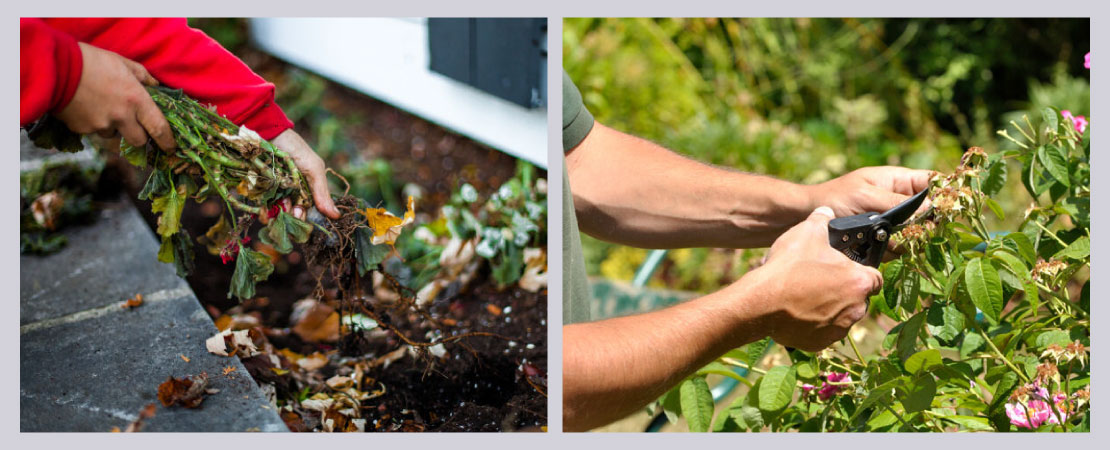 1. Start with the outside
If you have the luxury of possessing a whole house / bungalow instead of an apartment, we are sure you will be blessed with a garden or lawn outside. But do not leave all the responsibility on your gardener. Get involved in it yourself too. If you have plants in planters, change the soil or change the pots as and when necessary. Check for when to add fertilizer to the soil. Uproot dead plants if any and remove dried leaves. Prune your plants in the proper season. Also, if your home is handed down to you, check minutely if you see any growth on the external wall. Plants growing on the wall is a nuisance as it brings forth other problems of seepage, damp, cracks on the wall, etc. Remove such growths immediately.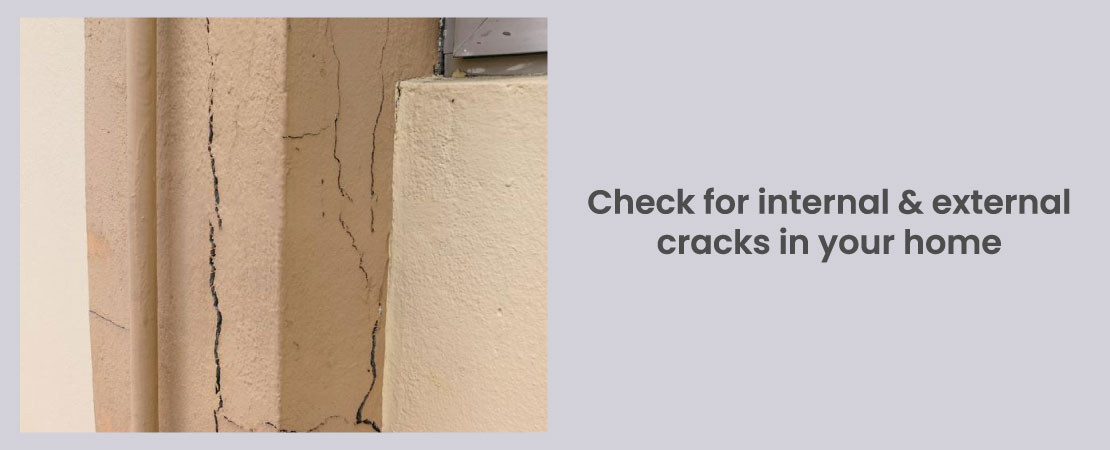 2. Crack check
Bring out your inner Sherlock Holmes and observe your home carefully for inspecting if any cracks have appeared on the walls. If you do discover any such cracks, it would conclude that you have not been paying due attention to them, right? Seemingly minor, cracks have the potential to become a big enough issue that will snatch your sleep away. Look for any sign of cracks on the walls (both exterior and interior), especially the joints, the roof, ceiling, floor tiles, pillars and so on and so forth. Another deceptively small issue is the wearing off, of grout at the tile joints. These gaps can lead to moisture damage in the house. Call the experts without any delay and take care of these menaces.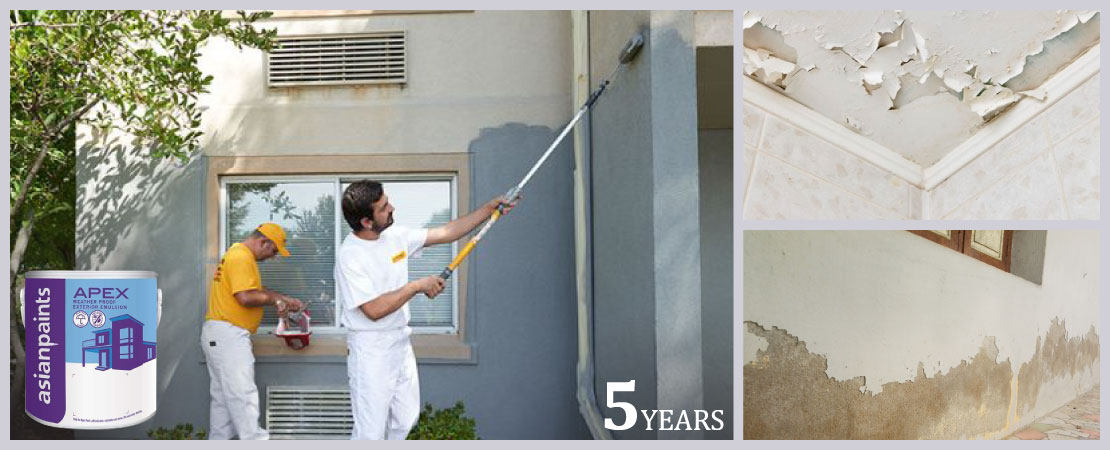 3. Fresh paint on the exterior
With new and improved weather-proof paints1 thriving in the market, it is not really necessary to give your house a fresh coat every year. In fact, we would not recommend that either. But make sure you give an annual checking to the exterior and interior paints to ensure the paint is not coming off, paint has not become flaky, damp patches have not puffed up the wall and the paint on it also, weather change has not taken a toll on the paint etc. In case you find these issues bothering the health of your home, you can consider taking expert advice for dampness problems without any delay in case of faded paint.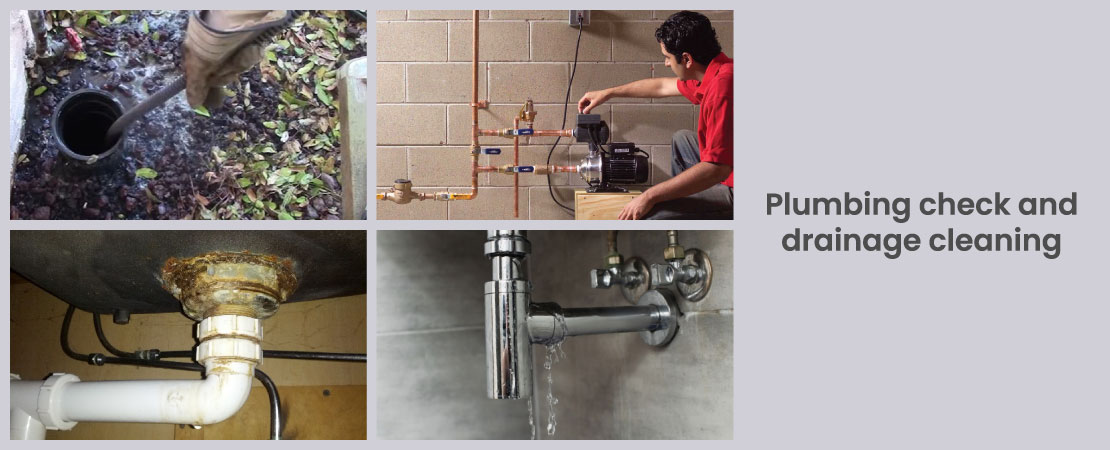 4. Plumbing check and drainage cleaning
Leakage or blockage does not give you time till you repair it at the time of annual checkup. Before long, it turns out to be nightmarish. Sometimes, it acts silently and gives rise to damp patches. If you are lucky, you are saved from both these consequences but don't take the plumbing system of your house for granted. Schedule a sewage cleaning every year with your plumber. Make him check the rooftop water tank, pump and other water pipes. Also, once a year turn the faucets out to check for damage, clean and inspect the bathroom vents, check for leakage under the kitchen sink, in pipes, valves and so on.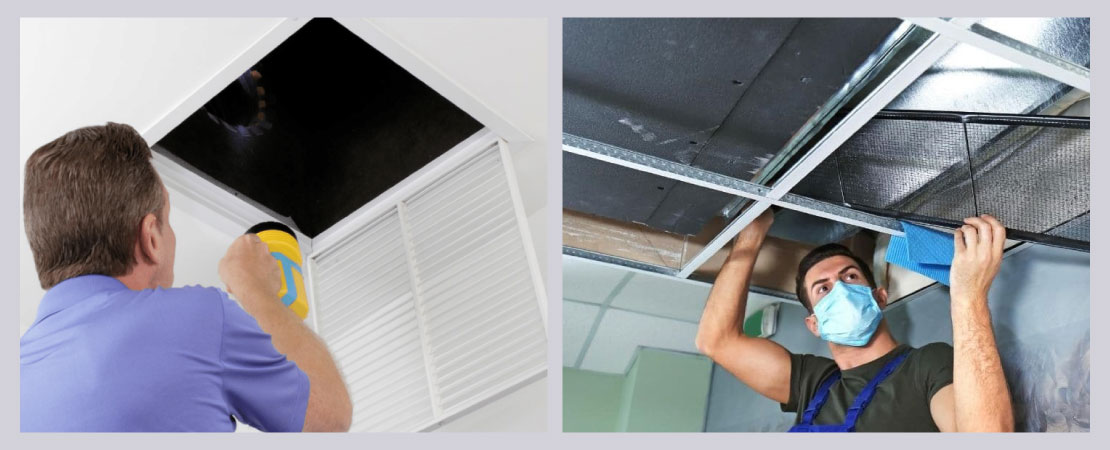 5. Cleaning the lofts, the space above false ceilings and so on
Many usable (and unusable) spaces are created in a house, sometimes, for the sake of storage (example – lofts) and sometimes as a result of interior designing (example – space above the false ceiling). These units of space are normally left untouched throughout the year. During annual home cleaning, you must reach out to these spaces and clean them thoroughly. Otherwise, they will become a permanent hideout of cockroaches and rodents. Also check for leak at pipes and valves which are usually located at space above false ceiling. Damp patches if any should also be attended with care or they will spread on to the other areas.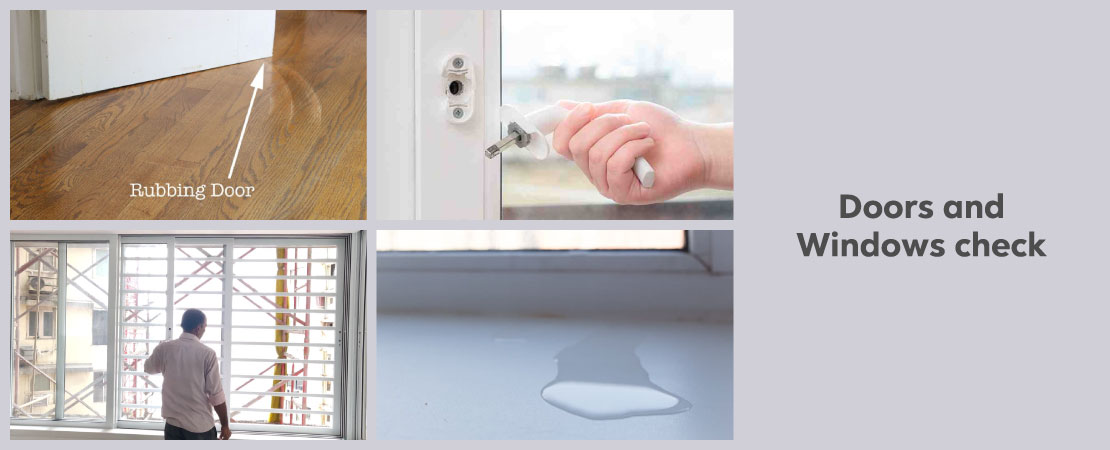 6. Doors and Windows check
Throughout the year, you must be spending a lot of time and money repairing a loose joint here and a rusty latch there. Try to reduce your work. During your annual home maintenance, check all the doors and windows thoroughly. Is the wooden door at the entrance closing properly without making any noise or rubbing against the floor? Are all the latches of your glass windows in proper condition? Are the windows sliding along the panels properly? Do you see a damp area near the window-wall joint? Chances are that the sealant has worn off; hence, rainwater is making its way through the gap in the joint. Attend to all these issues no matter how small they appear to be, at least, once a year and trust us, your doors and windows will last longer.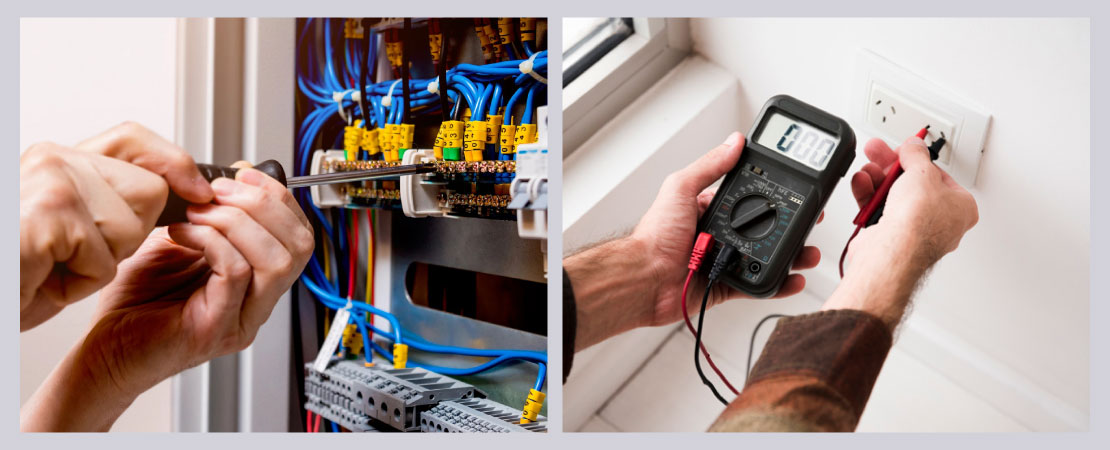 7. Maintain your electrical System
Electrical maintenance enhances the smooth running of all the electricity-powered appliances & accessories in your home while creating a safe environment that will be free from all sorts of hazards. No doubt, electrical maintenance for the home is one of the foremost and sure steps towards ensuring electrical safety. When regular electrical checks are carried out for a home, various unwelcomed mishaps associated with electricity get avoided in an easy & convenient manner. This makes it easier to escape unplanned and often very high repairing expenses. Hence, it is essential to carry out electrical checking & maintaining all the electrical material fittings, appliances, and devices in and around your home.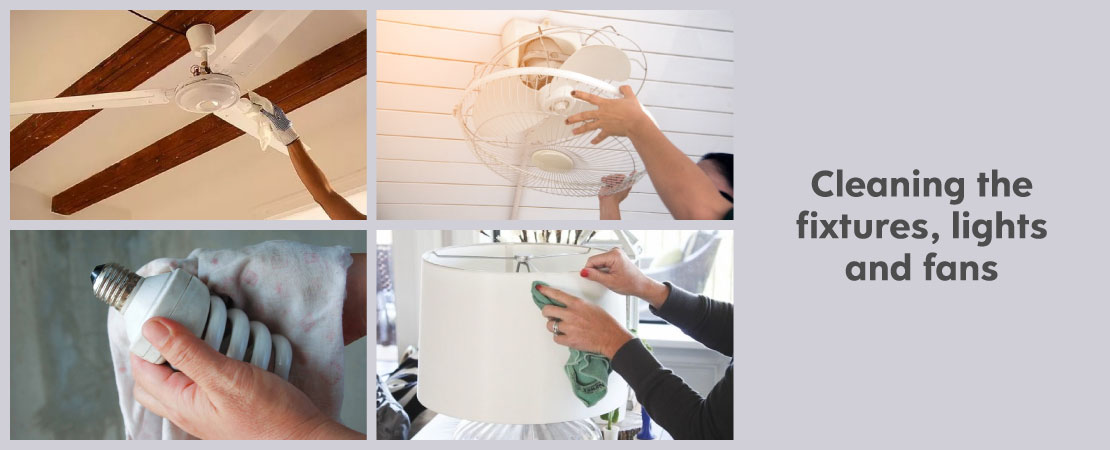 8. Cleaning the fixtures, lights and fans
Fans and lighting fixtures that are normally fixed at a height often gather more dust than any other items in the house simply because they are not reached out during daily dusting. The fans, especially, remain unused for at least 3-4 months in a year during winter and hence, get dustier. Once winter is over, bring them down, disassemble them, wash the blades and fix them back. Do the same with tube lights, bulbs and other lampshades. Open the shades, wash them in soapy water, dry and fix them back. Light-reflecting out of clean glass and shades will make your home look brighter.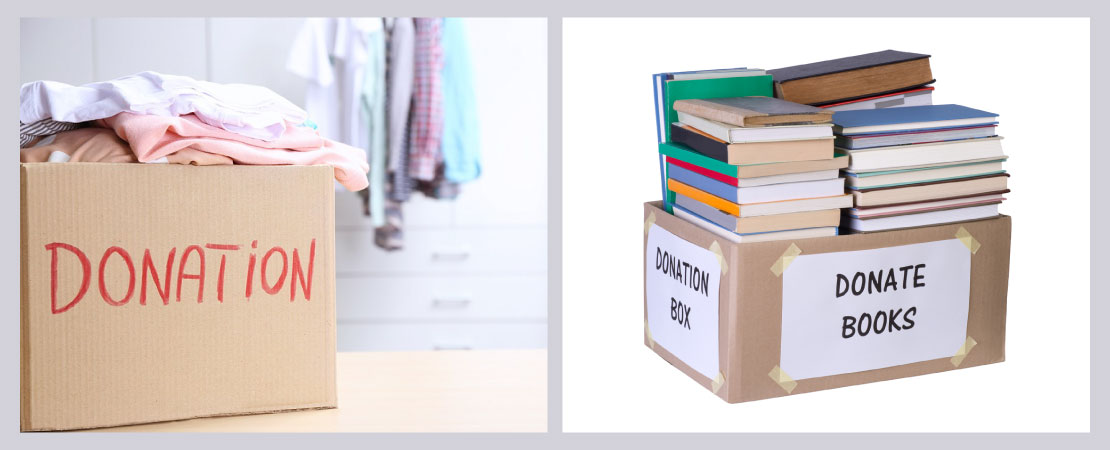 9. Discard the unused
Stop hoarding. We know you must be having a lot of emotions attached to certain things in your wardrobe or divan but learn to let go. Give away the old pair of jeans that no longer fits you; discard the printer that stopped working long back but you never found time to repair; donate the books in which your childhood still remains trapped, to needy students. Simply, let go. This way, you will not only be able to clean up the divan and wardrobe but also free up a lot of space.
10. Living in the hills? After winter special care
If you are living in cities like Shimla, Manali, Nainital, or Gangtok, snowy winters are one thing you must be careful of. You cannot control it. Your roof, open balcony all are definitely going to be loaded with snow. So, your annual cleaning list will include cleaning up after the snow. Also, if you are living in the hills and your home is made of wood, every year after winter, you must treat the home well for eliminating any chance of damage from snow.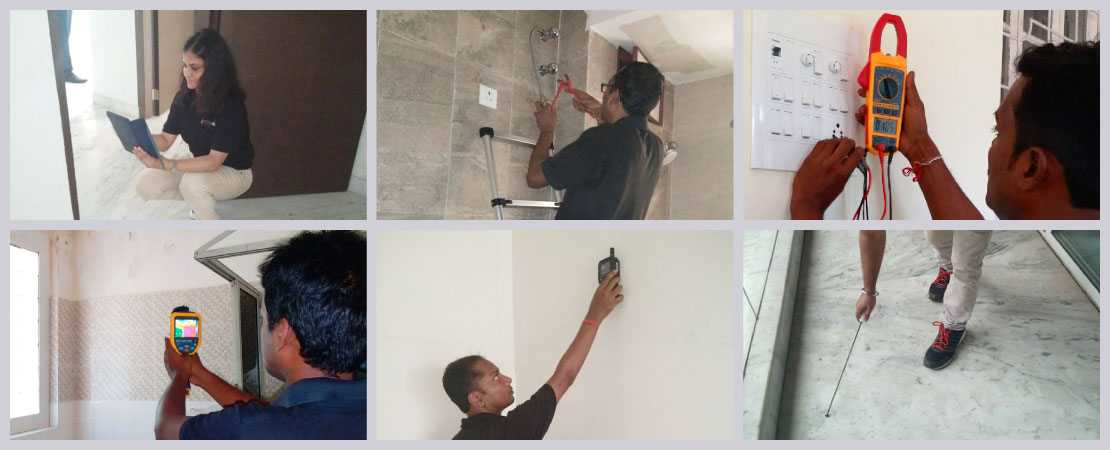 11. Schedule a professional home inspection
Professional home inspection services (health & safety check-up of your home) are one-stop solutions for all your worries regarding your home. The inspectors observe every nook and corner of your home with the help of the latest devices and technological tools and identify which portions are in immediate need of repair. From bedroom to bathroom to kitchen, everything will be in good hands if you give the responsibility to such professional service providers. Your eyes, being untrained, may miss a point here and there but with the professionals, simply no chance.
There you have it! A detailed list of how you should take care of your home annually. Your home is no different from you. It needs pampering and a yearly health checkup. While no one can pamper your home like you, for its health checkup, you will need a professional. A home inspection is that comprehensive health checkup, which, if done at least once a year, can prolong the life of your property. Give your home these annual treats and keep it beautiful and strong for years to come.